Naturally Occurring Retirement Communities Overseas?
I heard last week for the first time of NORCs: Naturally Occurring Retirement Communities.
The example I heard about was a NORC in Fairfax County, Virginia. House prices in this area have skyrocketed over the past few decades (the downturn of housing markets across the country notwithstanding). The current average cost for a home in Fairfax County is US$700,000; few newcomers can afford to move in.
Meanwhile those who live there, mostly government employees with fat salaries or fat pensions, need or want to stay. Voila. With few people moving in, and few moving out, the community ages naturally. It becomes a NORC.
In my experience, you'll find nothing NORC-like in expat communities. In most cases around the world, you'll find nothing like traditional retirement communities, either. Instead, communities where people retire abroad are mobile, young and vital.
Why?
First, expat communities tend to include all expats, not just retirees. Expat communities form in places around the world based on common ties such as language and culture, not age. In communities overseas, younger executives, teachers, writers and the self-employed mix with retirees.
In addition, expat retirees tend to be younger than the average aged retiree back home. Most people looking for places to retire abroad are in their 50s. Sixty-somethings and older make the move, too (and I can think of 70-, 80-, and 90-something retirees I've known all over the world), but these sexagenarians and beyond share one important characteristic: They are young at heart. They feel and act like those in their 50s. The main difference is that they remained in the workforce a bit longer.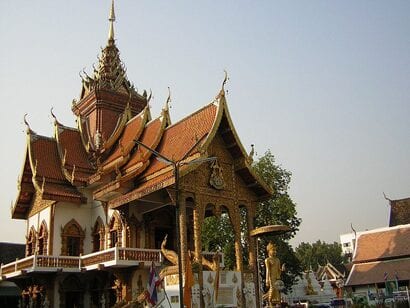 I'm always astonished, too, though, by how many very young retirees I see in overseas communities. Shrewd investors, Silicon-valley millionaires, those with inherited wealth, and just plain wanderers in their 30s and 40s can and do show up "retired" overseas. Lyle moved to the Philippines last year after trying retirement in Medellin, Colombia, and Chiang Mai, Thailand. He's what I think of as a serial retired mover. Lyle started his "retirement" while still in his 30s. He had the good fortune to be on the receiving end of a couple of big bonuses from a high-flying tech company.
Lyle and the many like him moving around this world highlight an important insight to do with "retiring overseas." Whatever your first choice for where to do it, understand that you'll likely change your mind at some point. Expat retirees, having made the first big leap from the States to somewhere foreign, often move again, for many reasons. Perhaps because their partner died…perhaps because they prefer someplace cheaper, with better weather, etc….because they vacationed in a new location and liked it…or maybe because they just want, again, to try something new and different.
I mentioned that I see people in their 80s and 90s retiring abroad, but these are the minority. Unlike in Stateside NORCs, expat retirees have the flexibility to move in their later years and do, in most cases back "home." Some want to be closer to children or grandchildren for care. Others need specialized medical attention, want to live with an older sister or friend, or want to die in their country of birth.
Rarely do these old-timers move back to the old homestead. In most cases that old place has been sold, become rundown, or proves too costly to maintain. Instead they move into different housing, again near or with relatives or friends, often in compact, easy-to-maintain quarters. In many cases they live on less money, sometimes much less, provided that medical costs fall under some plan or other.
But they return "home," when they do, with a store of memories they cherish, memories of what, for the vast majority I speak with, proved to be the adventure of their lifetime—the time they retired overseas.
Kathleen Peddicord
Continue Reading: Pluses And Minuses Of Part-Time Retirement In The Bahamas
Image credit: Flying Pharmacist