The stimulus checks sent out by the U.S. government to lessen the impact of COVID-19 have been a lifeline for many Americans.
The COVID-19 situation has opened people's eyes too. It's not easy to survive on US$1,200 per month in the States.
This is why more people than ever are looking overseas for opportunities. There are a lot of countries where US$1,200 is still a lot of money. So why not start a new adventure overseas?
You have the chance to make big improvements to your lifestyle options. There's also the attraction of better weather, and the chance to get out and experience the world.
Here are 7 places where you could retire on your stimulus check, and enjoy a high standard of living.
Belize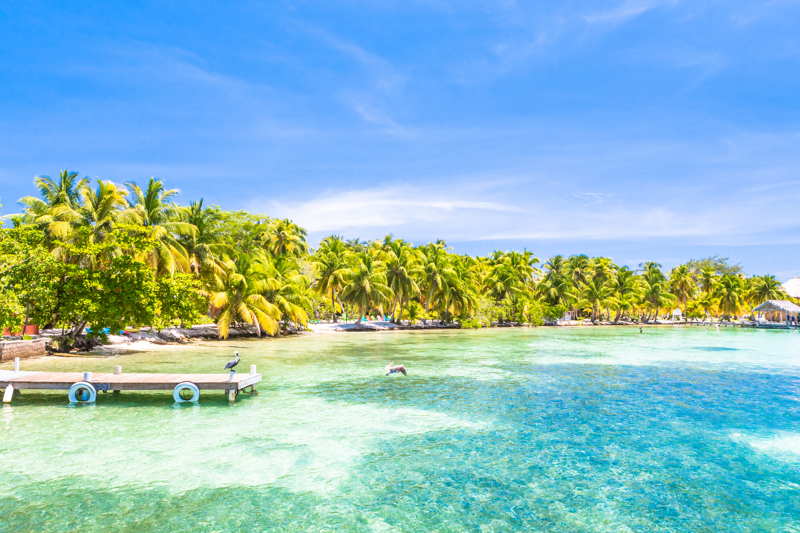 The average wage in Belize is around US$800 per month. With US$1,200 you will be able to live a comfortable lifestyle with money to spend on meals out and entertainment. Life in Belize is generally affordable. The beaches are free. Fresh fruit, veg, and seafood is also very cheap.
The only place in Belize where you might struggle to get by on US$1,200 is Ambergris Caye. The high number of tourists and expats with luxury properties has inflated the market. You could definitely survive in Ambergris Caye on the stimulus check, but you can live a much higher standard of life elsewhere in Belize.
Ecuador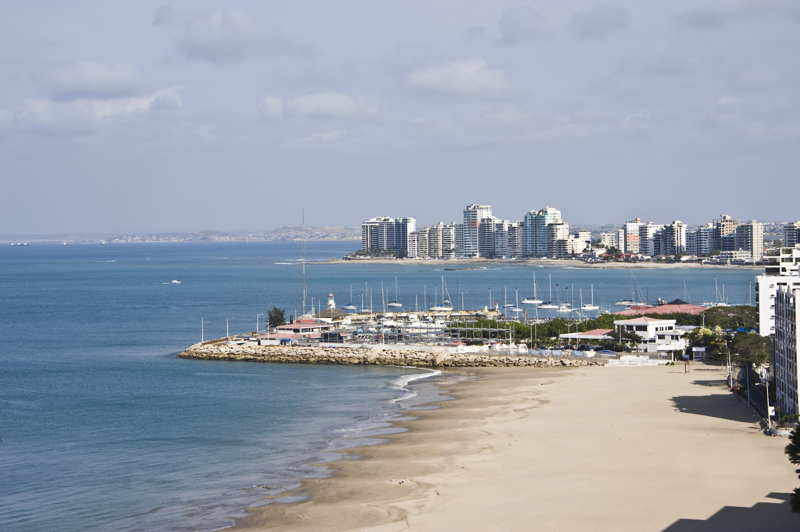 The average wage in Ecuador is approximately US$1,360 per month. If you are moving to Ecuador with a family, living on US$1,200 will require some sacrifices. Still, it will be easier than in the United States. For retirees, US$1,200 will still buy a very comfortable lifestyle in most places.
The big cities such as Quito and Cuenca have lots of affordable real estate options. Food and drink and also entertainment are cheap in Ecuador. There are lots of museums that are free to enter. You don't need a car to live in either city which also saves a lot of money.
Ecuador has some excellent beaches, and the cost of living by the coast is even cheaper than in the city. Look for the small towns close to Salinas for the best bargains.
Mexico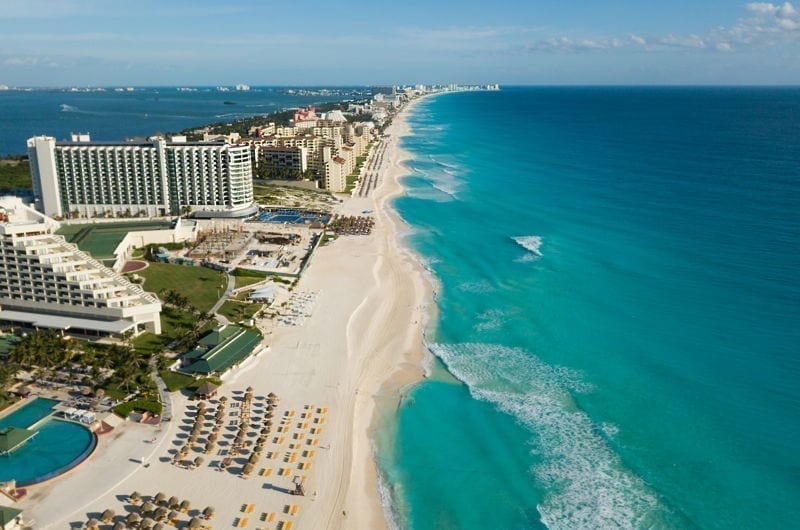 The average wage in Mexico is close to US$850 per month. A monthly check of US$1,200 would allow you to live a comfortable middle class life. Outside of the tourist zones prices are very affordable. For example, Cancun is very expensive, but other parts of the Riviera Maya can be undervalued and cheap.
Mexico is the best country to enjoy a U.S. lifestyle overseas. There is a lot of shared culture and big supermarkets have a lot of imported products at reasonable prices.
For the best value in Mexico you should consider mountain towns such as Durango and other mountain towns. These towns don't typically have an expat community, real estate and rent can be very cheap. You will probably want to own a car if you choose to live in Mexico, but luckily you can easily drive your own down from the States.
Colombia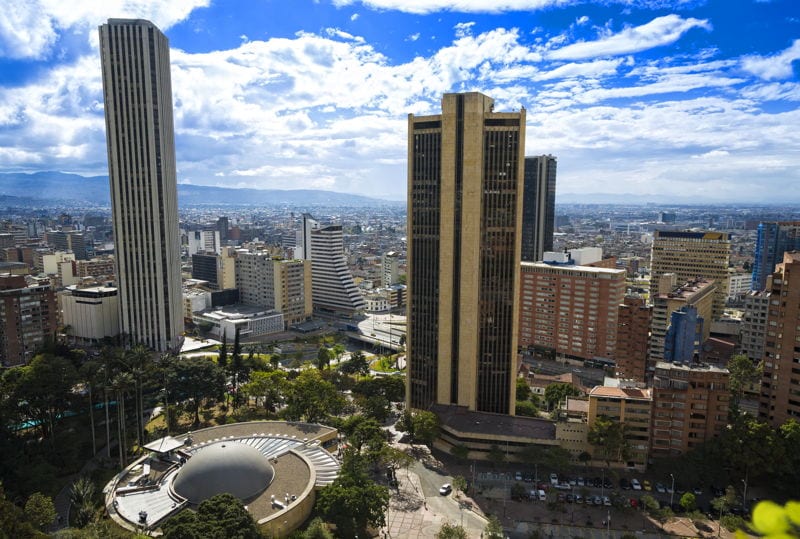 The average wage in Colombia is US$692 per month. Colombia is one of the most affordable countries in the world. When you factor in the public transport and standard of living, Colombia is an amazing bargain. It's easy to spend a comfortable retirement in Colombia for far less than in the United States.
The Colombian economy has been thriving over the last 10 years. The middle-class is growing fast, pushing up property prices in the big cities. However, thanks to the unbelievable performance of the US dollar, prices here are actually lower than they were 10 years ago.
Panama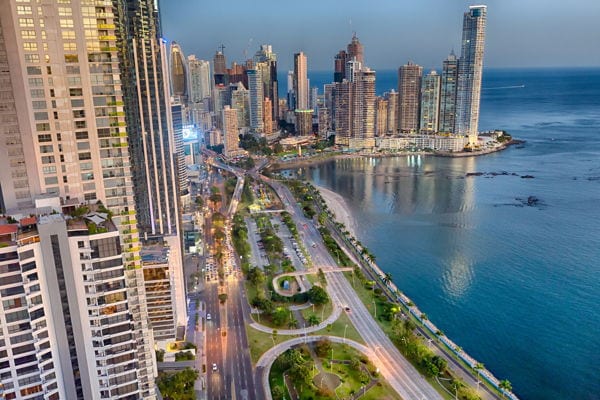 The average wage in Panama is around US$1,100. This makes Panama one of the more expensive places to live. Outside of Panama City wages and the cost of living are much lower. The countryside in Panama is extremely safe but you will need to learn Spanish if you are going to thrive.
20 years ago, you could have retired anywhere in Panama on US$1,200, with plenty of money to spare. Today, places like Boquete and parts of Panama City are too expensive, but there are still plenty of options and some affordable alternatives. Volcan is close to Boquete and offers the same mountains and lifestyle, albeit with fewer expat amenities. Avenue Balboa and Casco Viejo are now expensive, but you can find affordable living El Cangrejo that comes with lots the cities best bars, cafes and restaurants.
Brazil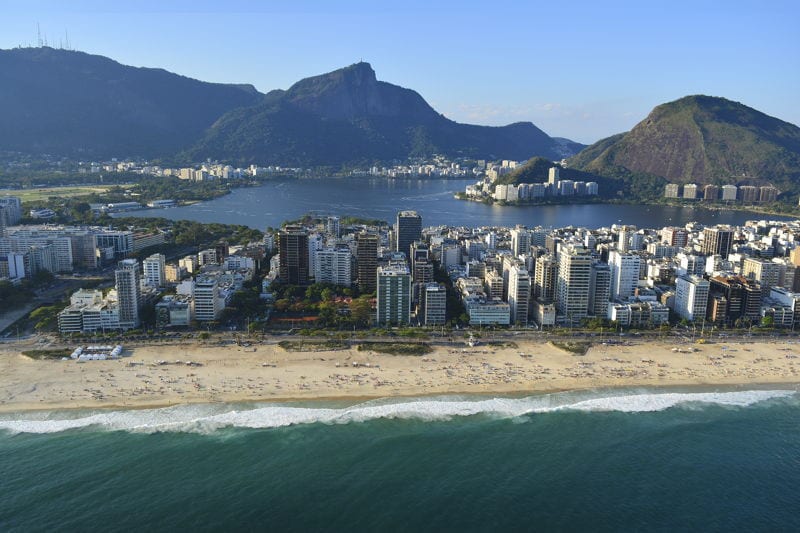 The average wage in Brazil is just under US$670 per month. The cost of living in Brazil is around 55% cheaper too. This means by moving to Brazil, you can expect a higher standard of living than you could afford in the United States. There are well-priced city options and beachside communities to choose from.
Brazil is mostly off the expat radar. This is surprising because the country has everything that expats usually want. Great beaches, sunny weather, and a low cost of living. It currently has another big advantage. Bargain beach front real estate. The tourist and expat market in Belize is in the early stages of growth. This, combined with the strong dollar means Brazil has some of the best prices you can find for beachside real estate anywhere in the world.
Argentina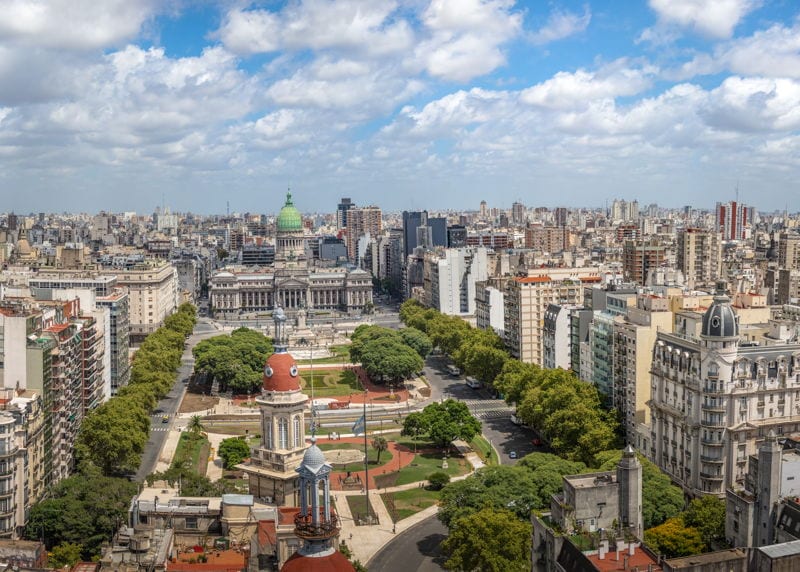 The average wage in Argentina is around US$650 per month. Living in a city you can live comfortably on US$1,000 per month. In the countryside you can live well on US$700. Good food and drink is easy to find, especially if you like steak and red wine. Argentina is the most European of the South American countries and is always seen as slightly apart from its neighbors.
Argentina doesn't necessarily have the same great weather and beaches that you can find in the other countries on this list. What it does have is modern, cosmopolitan cities with some of the best architecture in South America. If you want the Paris lifestyle at a fraction of the price, Buenos Aires is a great option.
Oliver Lovett