Top Asian Retirement Haven You've Never Heard Of
Guidebooks to Malaysia give it barely a mention. Good thing, therefore, that we don't rely on guidebook reviews but prefer word-of-mouth recommendations from fellow expats and travelers when planning our scouting trips. Otherwise, we might never have discovered Johor Bahru (JB), which nobody is paying any attention to but which we found to be a city that, while clearly removed from the tourist circuit, welcomes foreigners.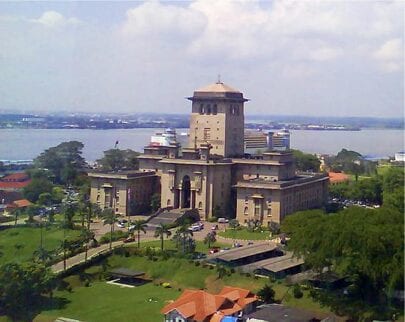 Whenever we visit a place, we try to imagine ourselves living there. Some places are beyond our imagination, and we dismiss them. Occasionally, we find a hidden gem that far exceeds our expectations; Johor Bahru is one of those places.
The guidebooks will say that JB is rough around the edges, and it can be, especially in the downtown area near the Singapore-JB Causeway. Foreigners don't live in this part of town, and, apart from shopping at the City Mall or transiting to other domestic destinations or Singapore, there is little reason to go there. The guidebooks generally don't mention anything at all about Nusajaya or the ambitious Iskandar Malaysia project, yet this is the heart of expat living in Johor.
Johor Bahru offers a high quality of life and a developed infrastructure. Overall, the cost of living is comparable to that in Kuala Lumpur, meaning it is slightly higher than elsewhere in Malaysia but still very affordable for retirees with a moderate income.
Younger expats will find that JB offers a great deal, as well, especially those who have children. Good international schools, plenty of playgrounds, and a proliferation of theme parks make family life good here. The easy commute to Singapore is a huge draw to this area, as foreigners who go to Singapore once have a habit of returning again and again.
The huge, ecologically friendly Iskandar Malaysia project has attracted a lot of money and attention, which has translated to a corresponding rise in the value of housing and land. Development is still in the early stages, and this could be a timely opportunity for an investment in property in JB's growing suburbs.
Malaysia has a stable economy and a democratic government. It is considered one of the most foreigner-friendly countries in the world; foreigners are encouraged to move here, and the local people are genuinely friendly and welcoming. If the thought of living in Malaysia sounds intriguing, put aside your guidebook and take a trip to Johor Bahru and Nusajaya. Explore the opportunities here, and, while you're in the neighborhood, experience Singapore on the sly.
Wendy Justice
P.S. Malaysia qualifies as one of the world's top retirement havens, and, in this context, Johor Bahru is its undiscovered jewel.
Image source: Emrank