Yes, You Can Afford France's Royal Coast
Visitors to France usually start in Paris and often make it to Normandy's World War II beaches. Perhaps they travel as far as the iconic Mont St. Michel on the border of Normandy and Brittany.
The southern coast of Brittany, however, remains unchartered territory even among the French themselves.
I am a U.S. expat turned U.S.-French dual citizen who lived and worked in Paris for more than five years. Once I discovered this southern region of Brittany, I took every chance to jet off to this oasis within weekend commuting distance of the capital.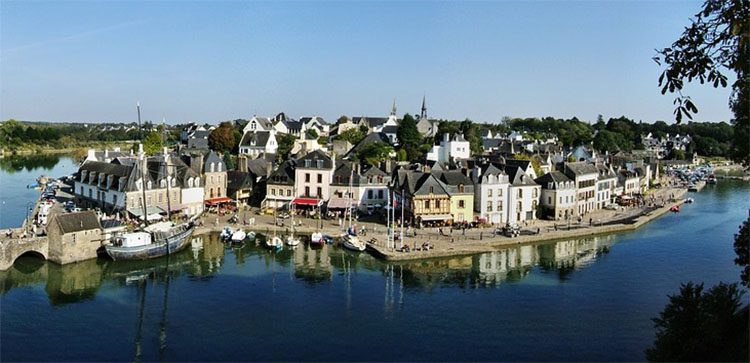 For the past few years, I've rented a house in the small town of Baden (population approximately 4,500), in the heart of Morbihan. I spend only a total of two or three months a year here, but the expenses of maintaining the house are so reasonable that it seems a no-brainer to me.
The cost of the four-bedroom home I rent is roughly equivalent to what I net from renting my U.S. property in Boothbay Harbor for just a month in peak season.
Probably you've never heard of Morbihan. And what an odd sounding name, right? Morbihan is the only French department whose name, meaning "little sea," comes from the Breton language.
It's generally accepted that the weather in Brittany is awful. Perhaps the belief is that the Celts brought over not only their culture but also their rain clouds?
This reputation for bad weather in Brittany is not altogether undeserved, but we enjoy noticeably better weather in Morbihan than in the north or far west of the region. Remember that Morbihan is significantly south of Normandy and Paris. While it rains maybe half the months of December and January, the months of June, July, and August see rain only about seven days each and seldom does it rain all day.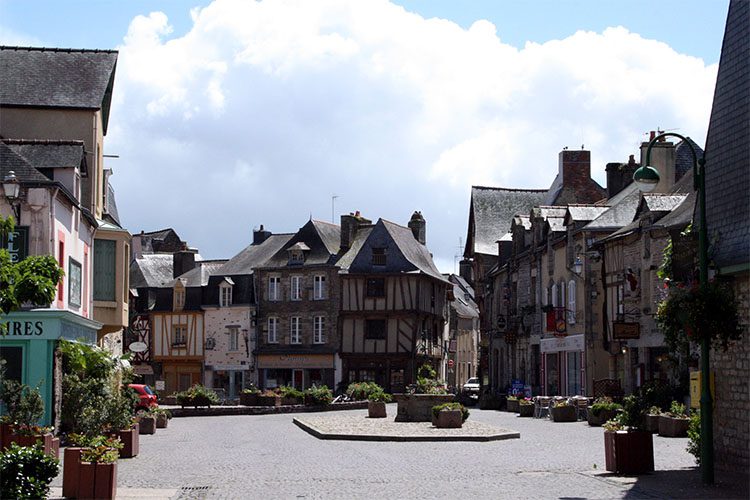 Morbihan has a rich history, spanning thousands of years, from the Stone Age to the Celts, the Romans, and various groups coming from the British Isles. The influences of these diverse populations are evident in Morbihan's architecture, language, and culture. In the cities of Morbihan, you see half-timbered medieval structures. In the countryside you find thatch-roofed stone houses, reminders of British and Irish connections to this part of the world.
Perhaps the greatest appeal of this little-known region of France is the cost of living here. It's possible to live like a king or queen in Morbihan on a very non-royal budget.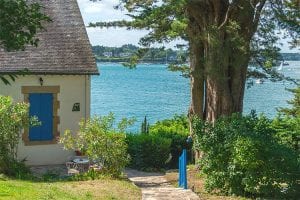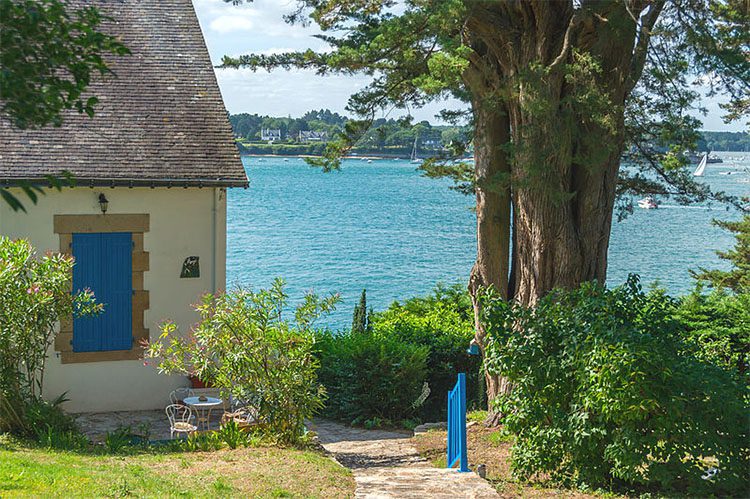 The four-bedroom house I rent is in the center of Baden, a fairly wealthy town whose claim to fame is having the longest coastline (37 kms along the gulf) of any commune in France. Baden is one of the most expensive towns you could choose in Morbihan. Yet, for my three-level home with a small, enclosed yard, I pay only 612 euros per month.
Between utilities and gas for the car, I add another 300 euros a month maximum to my budget. I spend about 60 euros per week on food, including groceries and a couple of eat-outs.
Aside from my rent, utilities, car expenses, food, and drink, there's not a whole lot more to spend money on during those months I am residing in Morbihan. My daily and weekend entertainment is walking the coastal trails or jumping on my bike. As the old saying goes: The best things in life are free.
Outdoor markets and massive Walmart-style supermarkets are ubiquitous in France, including in Morbihan, and offer good prices. I can purchase enough peel-and-eat shrimp to fill a cereal bowl to the brim for no more than 3 euros. A fresh fish filet runs around 2 euros, and for 1 euro I come home with a sizeable slice of homemade pâté. Beer in the supermarket runs as cheap as 50 cents per bottle when purchased in bulk.
Groceries for a pretty classy dinner for two, including wine, can easily stay under 15 euros. Eating out at acrêperieor going out formoules frites(mussels and fries) and a beer runs 15 euros per person. Even a fancier three-course meal with wine rarely exceeds 25 euros per person.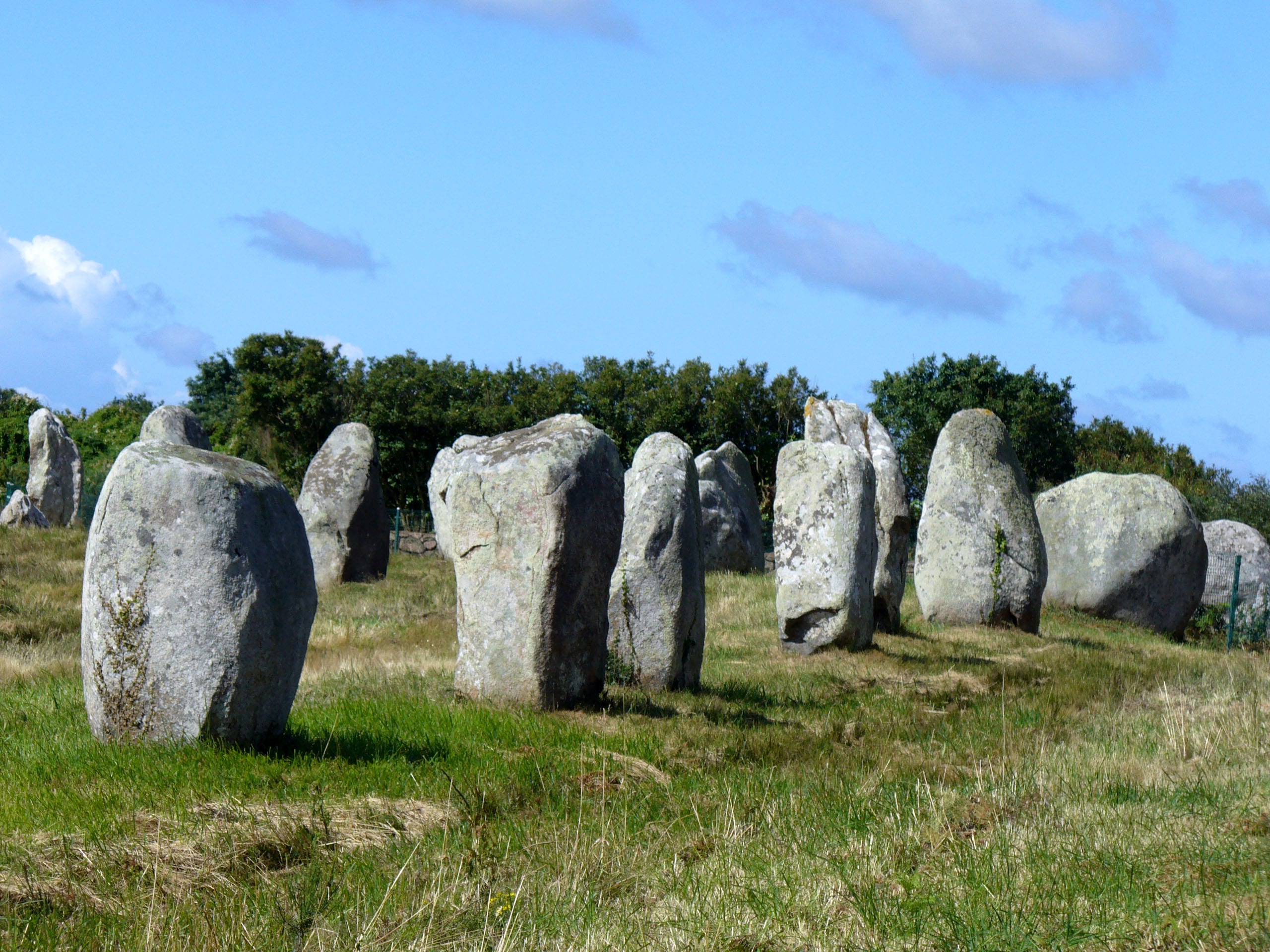 Morbihan is a mostly rural region that offers an excellent quality of life for the cost of living. If you thrive on big-city excitement and cosmopolitan offerings, this may not be the ideal spot for you. It's tough to get around all but the larger cities without a car. And, although the community is generally accepting of foreigners, it will be difficult to make a life here without speaking at least some French.
On the other hand, Morbihan is a fantastic choice for anyone enamored with the outdoors. This is a great base for water sports, walking, and cycling. You have the benefits of living in France (safety, exceptional health care and infrastructure, a range of cultural options) without the costs of the capital city or other more touristic areas.
All things considered, I find Morbihan the ideal retirement destination for someone looking for a relaxed French coastal lifestyle.
Abby Gordon