The Five Best Places To Retire Overseas
"Name, if you would, Kathleen, your top three recommendations for someone considering retiring overseas," began Rudy Maxa after he'd introduced me to his radio listenership yesterday.
"Panama, Belize, and Ecuador," I responded.
"OK," Rudy replied. "Give me 30 seconds on why each of those places makes so much sense as an overseas retirement choice…"
"First, these three countries share two things that are core attractions for most all would-be retirees: affordable costs of living and loads of sunshine.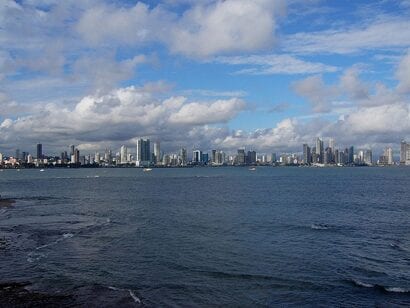 "In addition," I continued, "Panama is nearby and easily accessible from most anywhere in the United States. It's home to two of the biggest and fastest-growing communities of expat retirees in the world, in Boquete (in the mountains) and Coronado (on the Pacific coast). Also, Panama uses the U.S. dollar for its currency, meaning retirees with retirement incomes in U.S. dollars have no currency-exchange risk or worry."
"What about medical care?" Rudy interrupted.
"Ah, that's another way Panama shines," I replied. "Medical care is international-standard and affordable. Best standard of care is available in Panama City, of course, but the current government is investing in new and improved medical care facilities across the country. A big new hospital is being built in Santiago, for example, in Veraguas Province."
"How much to rent a place to live in Panama?" Rudy wondered.
"That's a good question," I responded, "because it separates the cost of housing from the cost of living overall, and these two things are best considered separately.
"Panama City no longer qualifies as cheap," I continued. "Something of a standard that most retirees are looking for is going to cost US$800 a month or more. However, as anywhere, you have to remember that Panama City is but one lifestyle option in Panama, and outside the capital the cost of living is much lower. It's still possible to rent a comfortable little beach house in, say, Las Tablas, on the Pacific coast of the Azuero Peninsula, for as little as US$400 a month."
"Now wait a minute," Rudy interrupted. "US$400 a month?! Would you be getting indoor plumbing for that rent? Electricity?"
"Yes," I laughed. "I'm talking, again, about a little house that an American retiree would find comfortable. Not luxury but reasonable…more than acceptable."
"OK, tell me about Belize," Rudy prompted.
"Belize is best known for its Caribbean islands, especially Ambergris Caye, which was the location for two seasons of 'Survivor' some years ago. But I'd say that more interesting in Belize is it's Cayo District, which is inland, in the mountains. This part of Belize, with its rivers, wide-open spaces, and abundant sunshine, is emerging as one of the best places in the world to embrace a back-to-basics 'resilient' lifestyle. With everything that's going on in the world right now, that kind of lifestyle is more appealing all the time."
"How much to rent in Cayo?" Rudy asked.
"Again, this is a place where you could rent something small but comfortable for not a lot of money. I was in the Cayo just a week ago and toured houses available for rent for as little as US$300 a month. Nothing fancy. Basic. But reasonable places to live. And, yes, they had electricity and indoor toilets!"
"Ecuador?" Rudy moved on.
"In Ecuador, I'd recommend focusing on Cuenca. I like this option for someone who wants a more cosmopolitan lifestyle but who is retiring on a budget. Cuenca isn't a big city, but it is a city, with the amenities and distractions that suggests. It's probably the most affordable place in the Americas to embrace city living."
"How much to rent?"
"Say US$400," I replied.
"OK…where else?" Rudy wanted to know.
"After Panama, Belize, and Ecuador, I'd suggest some top choices in Europe. Not everyone is cut out for life in the developing world. Some folks want the kind of life that's available only in the Old World. Here my top two recommendations right now would be France and Ireland."
"I guess you're not talking about Paris or Dublin, though?" Rudy interjected.
"Not unless budget isn't a concern. Note that it can be more affordable to live in Paris than you might think, and Dublin is right now more affordable than it's been in a generation. Still, right, elsewhere in these two countries is probably a better match for most retirees' budgets.
"In France, I'd direct the retiree in search of French country living at its best and most affordable to Languedoc. In Ireland, I'd recommend Galway. This is a university town, meaning lively, busy…"
"How much to rent in these places?" Rudy wondered.
"Say 500 euro in each case. Note that, now, we're talking euro. Retiring to Euro-land introduces a currency-exchange concern for the retiree whose retirement funds are denominated in dollars."
"Indeed," Rudy replied, "which can work for you…or against you.
"Kathleen, I feel like we're just getting started, but we're out of time," Rudy continued. "Could I persuade you to come back in a few weeks' time to introduce listeners to some other top countries to retire to around the world?"
"It would be my pleasure…"
Kathleen Peddicord
Image credit: Desi burgos