When Not To Travel
Recently, as we were trying to make our way back to Beijing from Kashgar, in the far west of China, we were reminded that even though we may not involve ourselves in the internal mechanisms of our guest country, we still are affected by them. In this case, we were traveling during "Golden Week," China's eagerly anticipated week-long national holiday, when nearly all of the 1.3 billion people residing here enjoy a full week's time off from work and school and take the opportunity to travel.
Well, not all of them. Official estimates reported that "only" 647 million drivers and passengers took to the roads. An additional 79 million passengers, including us, used the railways. We were actually fortunate that we were able to get train tickets at all. Tickets sold out 12 days in advance–the day that they became available.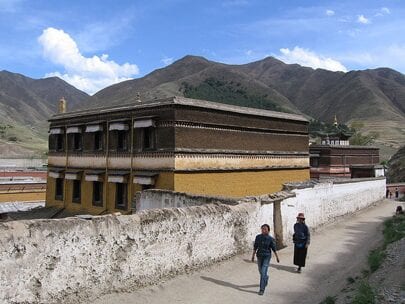 We had hoped to take a side-trip by bus to Xiahe, the site of a famous Tibetan monastery located about mid-way between Kashgar and Beijing. Our hotel looked out over the ticket window of the bus station. We watched as thousands of people waited to pay their fares, so many that they blocked traffic on the eight-lane street that ran in front of the bus station.
Watching this, we decided against trying to make our way through this unbelievable crowd, especially knowing that, when we were ready to leave Xiahe, we would be faced with a similar ordeal.
Those who stayed in Beijing throughout the holidays didn't do much better. On Oct. 2, more than 180,000 visitors crammed into the Forbidden City. That's about six times more visitors than it normally receives in a day. Hundreds of thousands more made their way to the Great Wall, where crowds were literally shoulder-to-shoulder.
Hotel rates surged. Hotel rooms in Yunnan Province jumped more than 10-fold in price, and hotels throughout the country increased their rates 20% or more. Those hoping to make the short trip between Kunming and the historic city of Lijiang found themselves stuck in an 18-hour traffic jam.
It was a good reminder for us. When we lived in Vietnam, we experienced the mania of Tet, which will be on the 10th of February this year. Millions of Vietnamese head out of the cities to visit their families in the countryside. Millions more head to the beaches and the main tourist sites, creating transportation gridlock throughout the country. The trains are packed for several weeks before the holidays, then stop running altogether for several days. Grocery stores close and many hotels lock their doors. Those remaining open often drastically increase their rates. Food prices, especially at the markets, frequently double.
There is a good reason for all this: Tet symbolizes the end of the old year and the start of the new one, and paying off debt is an expected way to properly close out the previous year. Unfortunately, proprietors paying off their debts may translate into new debts for you!
Tet coincides with the Lunar New Year, which is celebrated throughout Southeast Asia and the Orient. Travel is very heavy during this period. Flights, trains, and buses fill up quickly, hotel rates skyrocket, and many businesses close for the week. This is not a good time to be scouting out Malaysia, Singapore, China, Japan, or most of Asia.
Unless you want to fast from sun-up to sundown, avoid traveling in Islamic areas during Ramadan (from July 9 to Aug. 7 this year). Muslim-owned restaurants and food outlets will be closed during the day. It is also considered improper to smoke cigarettes during this fasting time.
If you plan to go to northern and central Thailand, you may want to avoid traveling between April 13 and April 17, when the Songkran Festival is in full swing–unless you don't mind being drenched by revelers celebrating the Thai New Year with water pistols and buckets of ice water, all aimed at you (and your luggage). Travel and lodging in southern Thailand can become difficult and expensive around Christmas and New Year's, when hordes of winter-weary Scandinavians and Europeans descend upon the sunny southern beaches.
We had almost forgotten how overwhelming holidays can be, even in the Far East. When we made it back to Beijing, we hunkered down until after Golden Week, saving the trip to the Great Wall until the following week when traffic was manageable and the crowds had returned to work.
Had we been trying to conduct business during this period, we would have been wasting our time. Had we been trying to travel with a strict itinerary, we would have been horribly frustrated. Festivals and holidays can be a great time to experience a country but plan accordingly and know what you want to accomplish. If you're intending your visit as a chance to research, scout, and plan your move or retirement to that destination, you're likely better off traveling in the off-season.
Wendy Justice
Continue Reading: Center For Medicare Portability Efforts To Allow American Retirees To Use Medicare Overseas
Image source: Ariel Steiner