The World's Best Travel Base
"My friend Ivan and I were on a bus in Ukraine," writes Intrepid Correspondent Paul Terhorst, "Ivan in front. I was sitting a few seats back, and found myself in the middle of an emotional drama. An elderly couple boarded; the woman sat next to me.
"The man–call him the husband–carefully placed her bags where she could get them, made sure she was comfortable. But she stared straight ahead all the time, without any sign of affection, without even a sign of recognition. Still, the husband stayed on, looking at her, waiting for a response, any response.
"I was sitting between them, him standing in the aisle, she in the window seat next to me.
"Finally the husband left the bus. But he stayed nearby, outside. He looked at her hopefully, his face full of despair. Nothing. She stared and stared. These people were in their 70s, perhaps married for 40 or 50 years or so. Their wretched parting broke my heart.
"I've mentioned before: To base out of western Ukraine, I'd have to learn the alphabet, to learn to read a menu and speak a few words in Ukrainian. But consider the advantages.
"I've paid a buck for a pint of beer, three dollars for a bowl of pasta, and four or five dollars for a hunk of grilled meat with potatoes or vegetables. A streetcar costs a dime, a bus only a bit more. Our mid-level hotel was maybe US$30. By any international standard those are good prices. I paid two or three times more in Kyiv, the capital, some 200 miles farther east.
"To see the region's biggest plus, look at a map. Ukraine borders on Moldova, Romania, Hungary, Slovakia, Poland, and Belarus. All except the last admit most visitors without a visa.
"As a result, western Ukraine could well be the world's best travel base.
"I recently asked friends why they were moving to Munich. 'To have a travel base for exploring Europe,' they explained.
"Fair enough. A map shows easy access from Munich to France and Switzerland, Belgium and Holland. Similarly, from western Ukraine, you can get around to much of the easternmost part of Europe. Just jump on a train and go.
"We had to bypass Lviv, the largest city in western Ukraine. We were pressed for time, so we cut the corner into Romania. But to explore western Ukraine, start in Lviv. Again, you can fly to Kiev or any of the other eastern capitals and just take a train.
"Once you look around Lviv you can choose to set up digs there, or explore alternatives.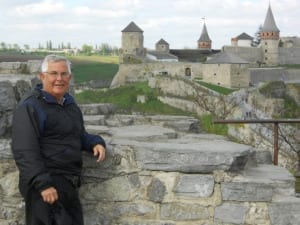 "Ivan and I went to three other cities: to Vinnytsia to see the ruins of Hitler's bunker outside town, where he reportedly killed the 15,000 Ukrainian slaves who had built it for him; to Kamianets Podilskyi, to see a natural moat formed by river bends and to see the medieval fort and town inside, built on a rock; and to Chernivtsi, to see the famous university where economist Joseph Schumpeter worked.
"The last two cities, especially, seemed like fun places to live. (These city names are transliterations; your maps could have different spellings.)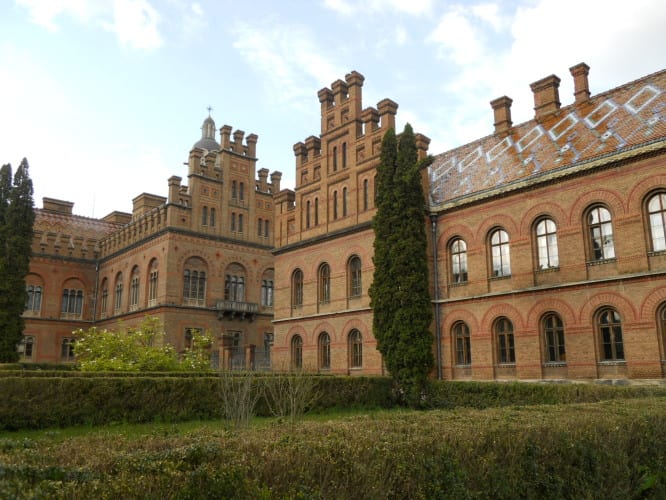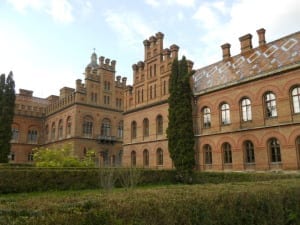 "I've heard good things about Lviv; Chernivtsi is probably my favorite alternative. I like the university life in Chernivtsi, the county-fairground-sized outdoor market, and the good public transportation. Buses make the trip to the border with Romania in only 90 minutes.
"Once inside Romania, you're practically in Transylvania, another part of Europe I liked. More about Transylvania later…"
Kathleen Peddicord