A Thousand Years Of Culture
"My friend Ivan and I were traveling in Transylvania, Romania," writes Intrepid Correspondent Paul Terhorst, picking up where he left off yesterday.
"We met many people who spoke English, especially in restaurants and hotels.
"I'd expected more French; Romanians have always been francophiles. But, no, these days English has taken over. All those English speakers meant that Romania was an easier place to travel than other countries we visited (Bulgaria, Moldova, Ukraine) on this trip.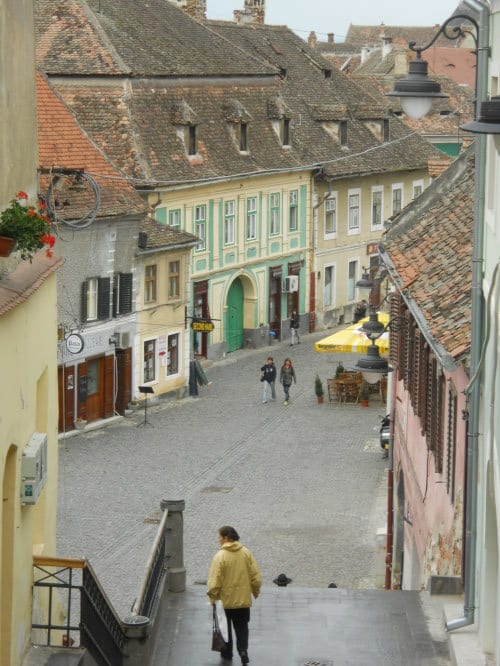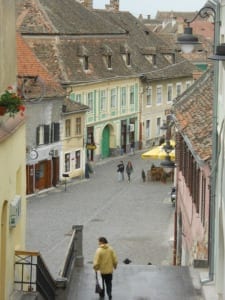 "Sibiu, Transylvania's main tourist site, has a German mayor.
"Germans at one time dominated Sibiu, but most left after the war. These days Germans make up only 2% of Sibiu's population. Yet the German mayor was recently re-elected by a huge majority. One possible reason: Romanian mayors tend to be corrupt. Or as Wikipedia carefully puts it: The election "outcome was possibly due to popular perception of the territorial leaders of Romanian parties as being corrupt."
"From Sibiu we headed back to Sofia, Bulgaria. To get across the Danube, which forms the border between the two countries, we took a ferry. Someone at the ferry landing said we were forbidden to take pictures. The reason? I'd guess because the European Union is building a bridge at the crossing, now some 10 years behind schedule.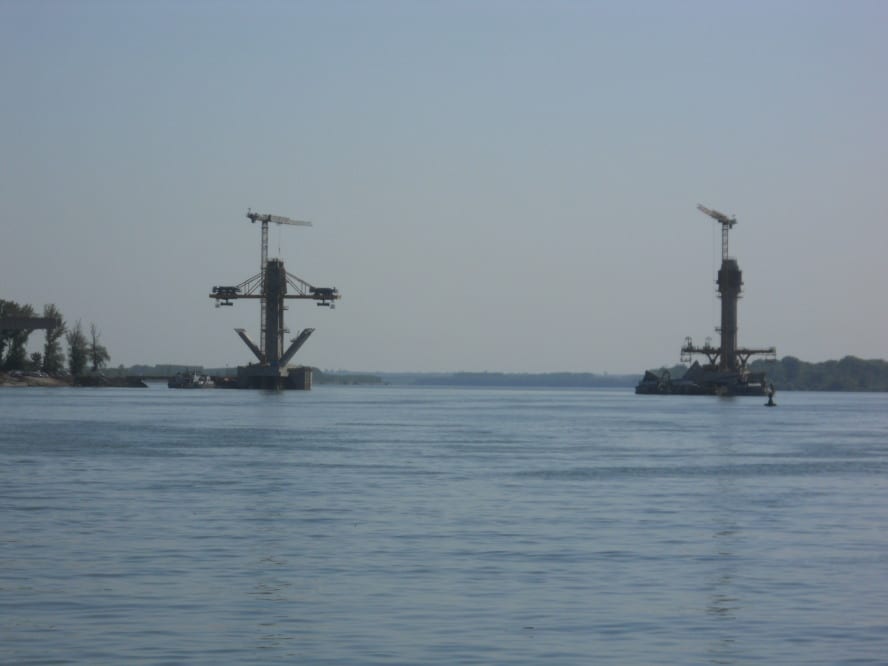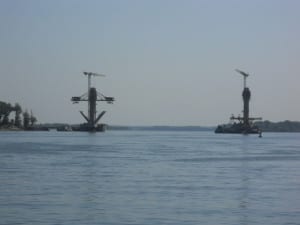 "According to reports, they're working hard. But we crossed on a work day, at mid-morning, and saw no movement, no workers, no staged materials. Locals told us the bridge should open in late 2012, but that seems impossible to me.
"Meanwhile, the regions on both sides of the bridge continue to be some of the poorest in Europe.
"We ended our East European trip in Sofia, Bulgaria, where we'd begun it three weeks before. We'd arrived the first time during Easter week, when much of Sofia was closed. Now I was able to see the crypt below Alexander Nevski church.
Bulgarians have collected the best icons from all over Bulgaria and put them in the crypt. I saw over 200 icons, many of them eye-popping.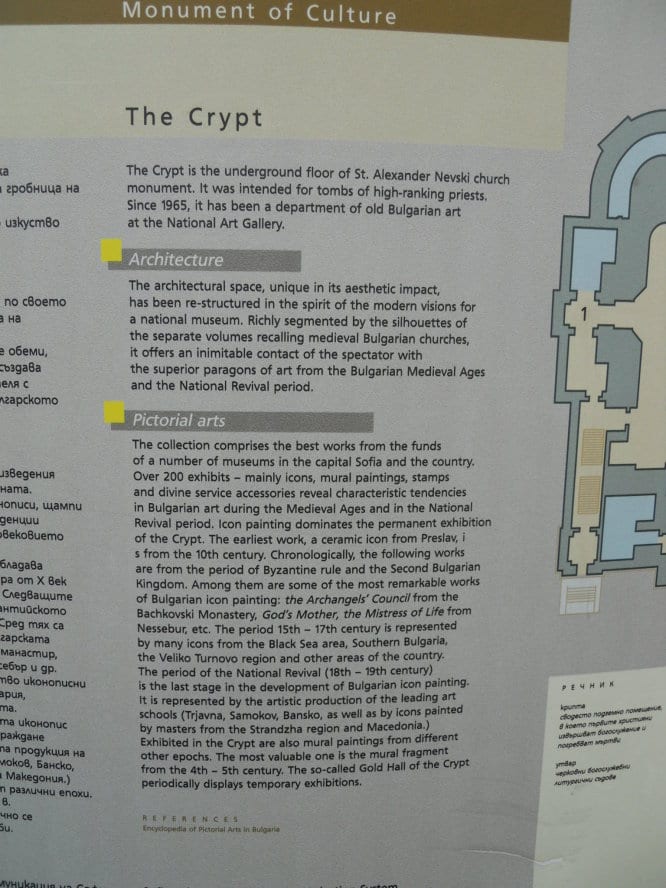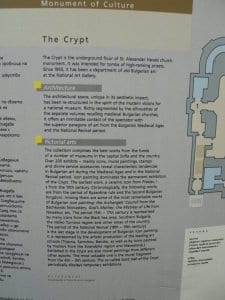 "I also went to the archeological museum, which displays a gold mask. The gold mask dates to some 2,400 years ago; it was found in Bulgaria on the Black Sea coast.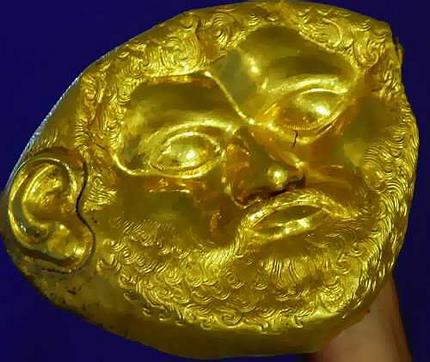 "But, finally, the adventure was over, and I went to the airport to fly to Paris. I'd been told about crooked cabs at Sofia airport. I had time to kill before my flight, so I went outside to take a look. Sure enough, I saw the rip-off taxis cruising the arrivals area.
"These thieving drivers behave legally. That is, they post their exorbitant fares on window stickers, in plain sight. Let the buyer beware. The cab I looked at charged US$7 a kilometer; regular cabs charge 40 cents. Result: A trip to town that should cost US$8 winds up costing nearly a hundred.
"I believe in markets, in capitalism. I distrust government. I believe government makes matters worse, not just some of the time but all of the time. Yet these rip-off taxis who operate within the rules–call them honest crooks–have become a plague. We saw them in Bucharest and other cities, too. They're operating legally. Yet the buyer–you and I, who are supposed to be aware–are tourists. We're often unprepared. We rarely look at the fare sticker. If we do, we're likely to be confused.
"The result can be a hundred dollars out of pocket.
"In this case, I'd like to see the private sector make it right. Perhaps airport or taxi people could do something. But that has yet to happen.
"In the meantime, when traveling through cities in the area, figure the taxis in the most likely places will rip you off. Instead, go around to the side of the bus station, train station, airport, whatever. Look for a long line of regular cabs. Better yet, get a cab from the taxi counter within the airport. That's what I did in Sofia.
"One final note. In three weeks traveling through Bulgaria, Romania, Moldova, and Ukraine, we rarely saw other Western tourists. I remember one Dutch tour bus, but that's it. We never had problems finding room in trains, buses, or hotels. We had these places to ourselves, shared only with a few locals, perhaps a few Russians.
"The region offers so much that's new and different: food, paintings, churches, medieval towns, local beer, local wine, local culture. These cultures go back a thousand years, and they've developed in a special way. As a friend put it, 'You have to take your head off, then screw it back on the other way around.'
"I recommend the area highly."
Kathleen Peddicord