Giving Back In Ecuador
Overheard during last week's Live and Invest in Ecuador Conference:
"The reason health care is so affordable and also so personal in Ecuador (doctors will sit and chat with you for an hour or longer) is because there's no pressure here from the insurance industry…and no pressure from the pharmaceutical industry either…
"As a result, it cost me five times more to be insured in the States than it cost me to be uninsured in Ecuador."
–Lee Harrison, on his experiences as an expat seeking health care in Ecuador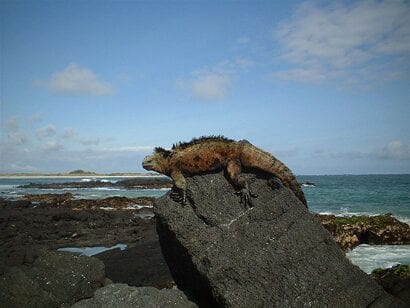 Since 2004, the Fundacion Bolivar has been helping foreigners, both resident and visiting the country, to share their time, their talents, and their experience with people in Ecuador who can benefit. The non-profit group is active in Quito, Cuenca, the jungle, the Galapagos, and on the coast. Their efforts are focused on education and environmental conservation.
"It's important to learn at least a little Spanish before you start working in the local community where you decide to volunteer," explained Pamela Guachamín, representative for the foundation, to the group assembled in Quito last week. "That's why we start every volunteer experience with language classes."
The programs are highly customizable. You can volunteer on your own, with your family, or with a group of friends. You could organize a two-week program to include your children or grandchildren over one of their school breaks, for example.
Some programs include home stays with local families, with indigenous families in the north of the country, for example, where you could spend a couple of weeks helping them to manage their farms or other activities related to generating a livelihood. You could volunteer in a woman's shelter, maybe helping to teach the children of the women staying there while they regroup on where to go and what to do next.
You could volunteer as a teacher's aid or even a teacher in a village school. "It's not necessary that you have experience or any special qualifications," Pamela explained. "It's very difficult for these remote schools to find teachers. With your backgrounds, you would be very welcome to teach primary-age children.
"And the children will love you. To them, you'll be like a figure out of a fairy tale."
The Fundacion Bolivar offers 24/7 support for its volunteers. If you're visiting to Ecuador specifically to participate in a Fundacion Bolivar program, you'll be met at the airport and delivered to accommodation for your getting-acquainted/language-study transition period. Then you'll be transferred to wherever in the country you'll be contributing your time, either with a local host family or in volunteer housing (maybe an apartment that you share with other volunteers). All of this is included in the program fee, which depends on the location and duration of your volunteer adventure.
Remember, this is a not-for-profit operation. The fee in each case goes to cover the direct costs associated with each volunteer activity.
For more information, get in touch at info@ecuadorvolunteers.org.
Kathleen Peddicord
Continue Reading: Travel Diversity In Ecuador From The Andes To The Amazon