Thirty-Somethings In Placencia–Starting A Business, Starting A Family, Starting Over In Belize
Frik De Meyere is far too young to be thinking about retiring overseas. Instead, Frik and his wife, two thirty-somethings, moved from Belgium to Placencia, Belize, two years ago to start a business and to start a family.
Frik and his wife are entrepreneurs. In Brussels, they started and ran four different companies. They were young and making money as well as their own schedules. They traveled often. For each trip, they'd pull out a big world map and decide where to go next.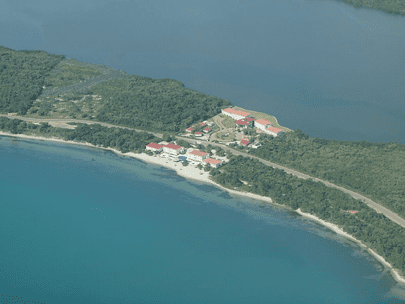 Between trips, it wasn't unusual for the couple to work 20-hour days. Frik and his wife love business, but the life they were leading in Brussels was overwhelming them. Then one day, they pulled out their world map and noticed Belize. English-speaking, entrepreneur-friendly, and a tax-haven, Belize is also low-key and super low-stress. Maybe this was the place for them, a place where they could be in business but still enjoy life a little.
That insight inspired the De Meyeres to visit Belize several times. They started making investments in this country, diversifying their assets offshore and establishing themselves slowly. They looked at the local hospitals and schools. They interviewed resident expats, to learn from their experiences, including Boris Mannsfeld, another young entrepreneur who had opened a real estate company in Placencia.
Then the financial crisis hit in Europe. The De Meyeres went through tough times. Banks closed. Loans were cancelled. Their businesses suffered. Finally, the couple realized they needed to take action. They folded their business operations in a painful process that took more than two years to complete. Frik had to let all of his employees go.
About this time, the couple discovered they were expecting a baby. They didn't panic, as they might have, but turned to their escape plan. They decided to proceed full speed ahead with the alternate life in Belize they'd begun to build.
Frik remembered Boris Mannsfeld and got in touch. Long story short, today Frik is an associate for Mannsfeld & Associates. He participated in last week's Live and Invest in Belize Conference to represent the firm and to give a presentation about Placencia.
"It's much easier being in business here in Belize than it was in Europe," Frik says. "I was under constant stress in Belgium, where I spent 80% of my time on paperwork and only 20% on real business. Now that I'm in business in Belize, I spend 10% of my time on paperwork and 90% on business."
Frik and his wife are involved in setting up a school for young children in Placencia. Their son is 2-years-old, and they're thinking about his education.
"When we arrived in Placencia," Frik says, "we saw only a handful of foreign kids around the area. Now there are many more young couples like us living in Placencia, opening businesses. I'd say that now there are at least 50 or 60 expat kids around."
These are the kinds of people who do well in Belize. People who want to make their own way and create their own future. People who want to build something, who, when they see a need, they're eager to step up to fill it. The resilient sort.
And that describes Frik and his wife precisely.
Ann Kuffner
Live and Invest in Belize Conference Insider
Continue Reading: Raising A Family In Belize
Image source: Craig Nagy