When some people hear the words "off-the-grid" they think this means abandoning technology and going out to live in the wild like a modern-day Tarzan. But this isn't really what we mean when we refer to living off-the-grid.
The easiest way to explain it, is that when we say off-the-grid, we mean off the electrical grid, to get off of the residential and commercial power system. This doesn't mean you are abandoning modern life for some primitive lifestyle; it means you are distancing yourself from the electrical grid and building a self-sufficient and self-sustainable lifestyle. This means you would create your own electricity, collect rainwater, growing your own food and generally living a greener lifestyle.
How Can I Live Off-The-Grid?
Like anything else worthwhile, this will take work and a lot of planning. Fortunately, living off-the-grid, which used to be pretty much exclusive to a tiny portion of the population due to financial restrictions, has blossomed into a multi-million-dollar industry and a lot more people are going off-the-grid than ever. Knowing the right steps that you need to take will help you prepare for transition to off-the-grid living, so here are a few tips.
Plan Your Budget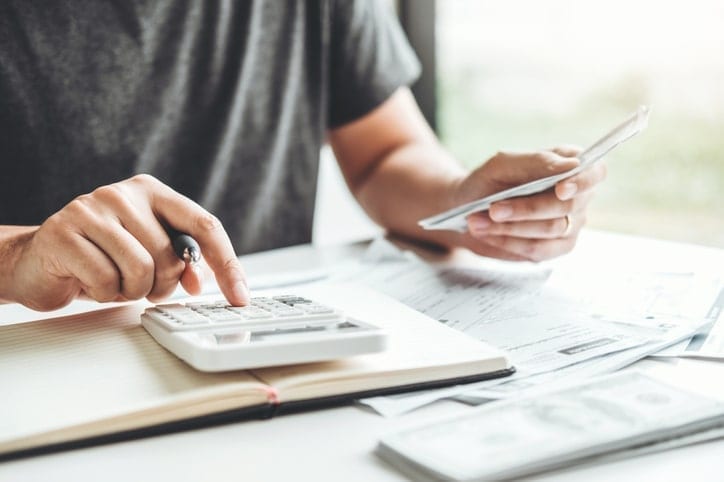 Although living off-the-grid will save you a lot of money in the long run, it will take a good investment to get started, especially if you need to hire contractors for any of the renovations. The goal is to try to keep the cost of transition as low as possible by handling as much work yourself as you can. You may not have the know-how yet, but there are a lot of resources to help you get up to speed, many community colleges and home improvement centers now offer courses to get you the skills you need to make these changes with confidence.
Regardless of how much you want to change your lifestyle, or how much you wish to invest into this greener and more sustainable lifestyle, it is advisable to make sure you are debt free, or on a path to becoming debt free as you make this transition.
Choose a Good Location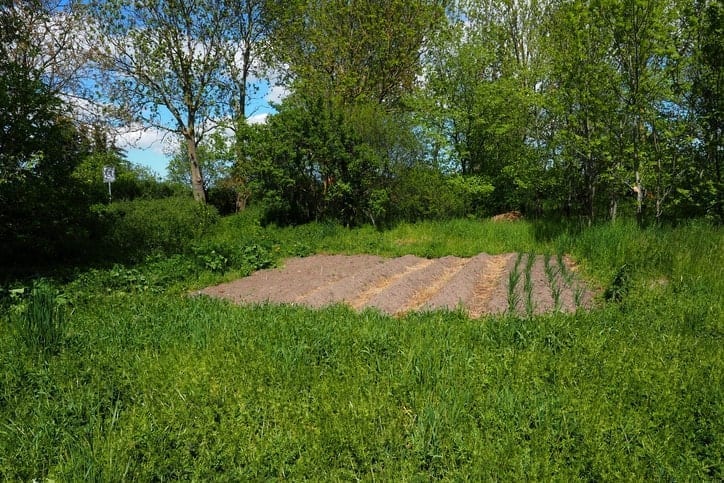 Living off-the-grid within the city is practically impossible, the simple fact is that most city properties don't have enough open land to have the necessary resources for an off-the-grid lifestyle. When purchasing your property, you want an area that has plenty of sunshine year-round and enough acreage to install a septic tank. You will need to do research and find land with good soil that will suit your gardening needs.
There are many countries where you can get great deals on property prices so you have more freedom and privacy. If you want a few suggestions here are our top 5 countries for off-the-grid living.
Switch to Solar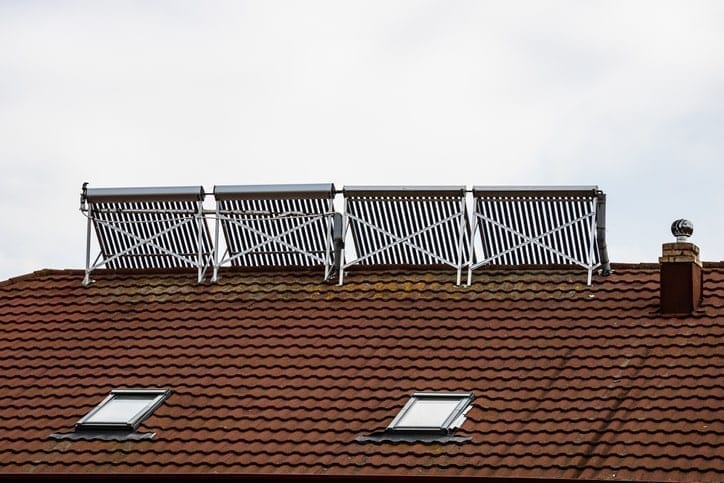 Living off the grid requires three basic components: power/electricity supply, water supply, and waste (sewage) treatment. While the use of solar power is increasingly widespread in the United States, going completely off the grid is not possible in many urban locations.
The most expensive and complicated of the off-grid living setup is electricity. The most popular method is solar power provided by those silver and gray boxes you see popping up on roofs everywhere. There is a sizeable up-front investment to take advantage of what will end up being free power, but prices have dropped considerably with growing popularity and improved technology.
A major factor in determining price is the batteries you choose. Batteries are essential unless you want to get up and go to sleep with the chickens. Batteries are what enable you to store the extra power you've produced during the day for use at night or any time the sun isn't shining strongly enough to meet your power requirements. Batteries that can power solar systems range from the weakest (and not- recommended) marine batteries to forklift batteries. As you might expect, marine batteries are used on boats primarily, while forklift batteries are so-called because it takes a forklift to move them—they consist of eight or more compartments, each weighing 200 pounds.
The much-touted Tesla batteries, for example, are not quite ready for prime time, according to Rich Deeds, a solar power expert who's installed and supervised many systems in Belize. The lithium battery holds great promise, but it has not yet been developed to the point where it's an economical and efficient choice.
The more battery power you require, the more expensive your system will be. You can be as power hungry as you like—just know it will increase your initial price, as well as the cost and frequency with which batteries have to be replaced.
Like your computer or phone battery, your solar batteries only have so many charges to them, and if you drain them completely, their life expectancy is much shorter than it would be using just part of the charge before recharging. In other words, if you use 20% of their juice and recharge, they'll last much longer than if you use 50% or more before recharging.
Install a Septic Tank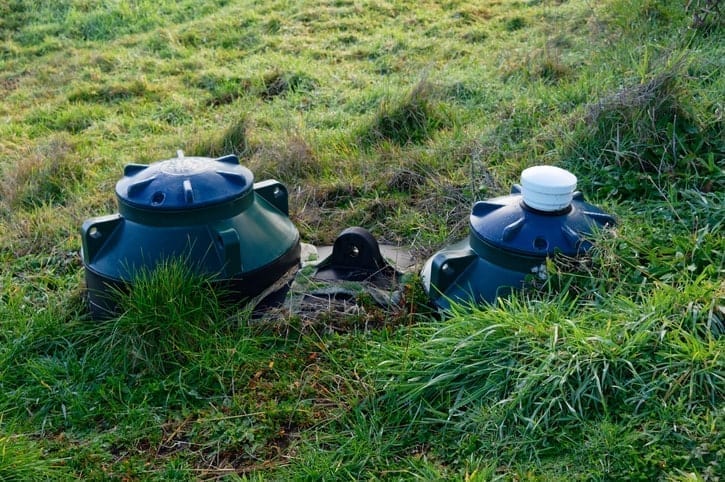 Compared to solar and batteries, the rest of off-grid living is much simpler. Many people in the United States, especially those in rural areas, are familiar with septic tanks… they're not high-tech. Again, like solar, you have the up-front cost, but if you're sensible and manage to persuade your guests not to put tampons or disposable diapers down the toilet, a septic system can work effectively for a very long time with minimal, if any, maintenance.
An upgrade to the traditional septic system involves the use of aerobic bacteria and a small pump, akin to the oxygen pump in a fish tank. The aerobic bacteria digest the sludge of the septic system more thoroughly than occurs in traditional septic systems, and the pump gives those bacteria the oxygen they require. A disk of those good bacteria—a small dry disk like a mini-Frisbee—needs to be added to the tank once a year. A company called Piranha pioneered this system, and generic knock-off versions may be available or created at potentially lower cost.
Get a Water Source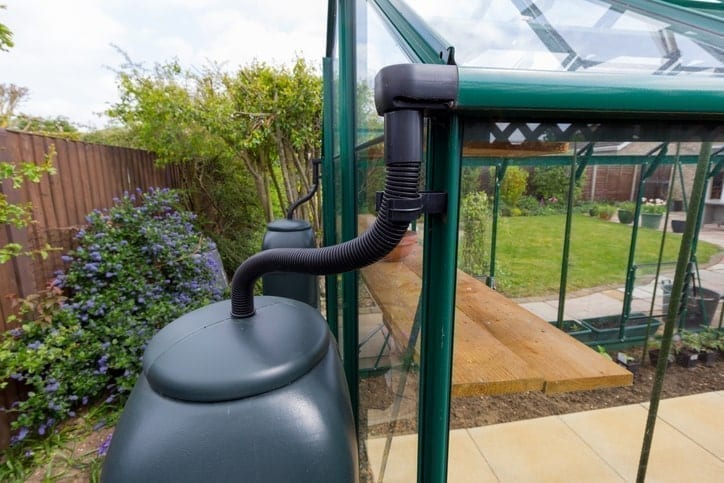 Water can come from a well or a cistern. While not the most attractive of outdoor features, cisterns are also low-maintenance (it does pay to check the filter in case of mold) and can be put on the roof, on the ground beside the house, or sunk underground. Rainwater is incredibly soft, reducing your requirements for shampoo and soaps of all kinds. Well water can also be used, and, again, maintenance is low unless the pump fails. If you're considering a well, you might look at the presence of drought in your area. The aquifers from which well water comes in the United States have been handled as irresponsibly as most of our natural resources, and are increasingly polluted or drained.
Garden and Livestock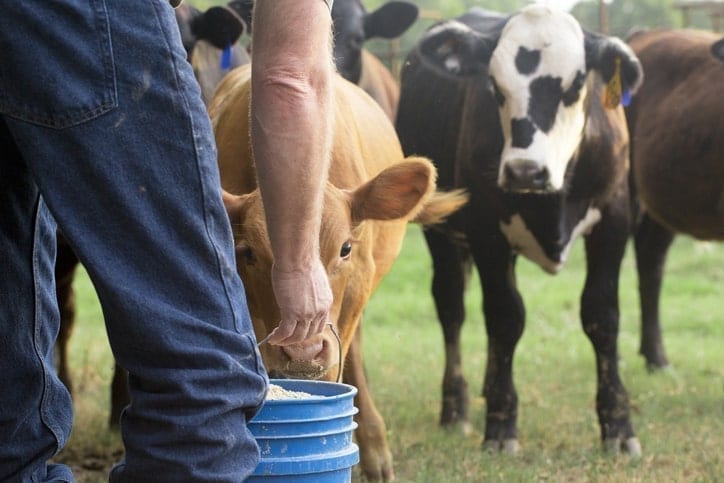 Energy, water and sanitation are the three most important factors to tackle first when going off-the-grid, of course the next in line is food. Gardening is a big hobby for a lot of people in the USA, for people living off-the-grid it is a necessity. There are a wide variety of options for your gardening, whether you want to farm traditionally or if you want to train your land to sustain itself through the use of permaculture techniques, there are a lot of options. You can even consider the benefits of planting a lot of trees and
growing a forest garden
.
Then there is the choice of livestock, this can range from the traditional cattle, sheep, goats, pigs and chickens to an aquaculture system filled with fresh fish.
Endless Choices for Living Off-The-Grid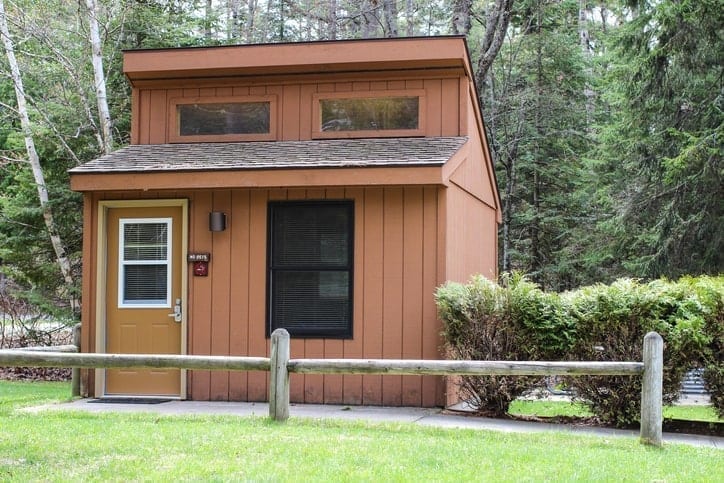 These are a few of the beginning steps you can take towards on off-the-grid lifestyle, there are many more options and paths you can take. You can save a lot more money on a house if you go with the increasingly popular option of building a tiny house. In which case you will want to research the
best options for tiny house living
. In addition, you can choose an alternative option for energy such as the wind or water. Living off-the-grid is good for the environment, gives you a lot more financial independence and gives you a lot more freedom and privacy.