Welcome to Live and Invest Overseas –
a world full of fun, adventure and profit
I'm Kathleen Peddicord, Editor and Founding Publisher and I'm delighted to be part of your journey as we help you "unlock the world".
Please check your email inbox shortly for the free report we promised you. In the meantime, I urge you to read our latest research that will help you stop worrying about how you'll pay for life… and start enjoying it.


In The Right Places Overseas, You Can Live Better Than You Do Now—
Maid, Dinners Out—For As Little As $860 A Month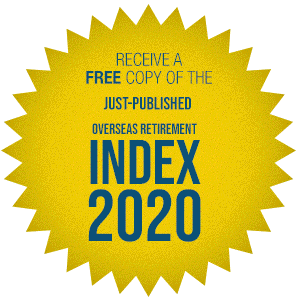 Our editors have just published a special report on the world's top 14 overseas retirement havens… the best places on earth for improving your quality of life while reducing your cost of living… including complete details on the cheapest places in the world to retire today.
We'd like to send you this new and comprehensive guide with our compliments. Discover how, here.