Live And Invest In Belize:
#1 Retirement Haven In The Caribbean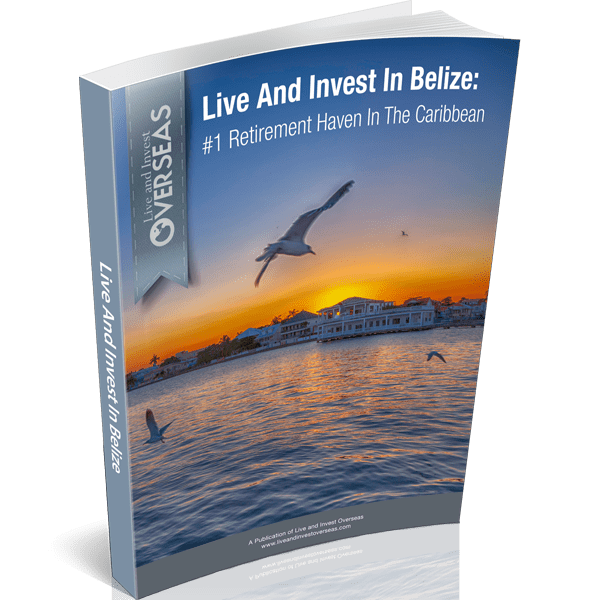 Download Our Report: Live And Invest In Belize: #1 Retirement Haven In The Caribbean
Welcome to Live and Invest Overseas! You'll now begin receiving our free daily e-letter service, Overseas Opportunity Letter. These regular dispatches will keep you current and connected in-country in every market around the globe offering opportunities and advantages for the would-be expat, retiree, and investor.
Written by Editor and Founding Publisher Kathleen Peddicord, who has been covering this beat for over 30 years, Overseas Opportunity Letter is guided by a simple but powerful belief: The world is alive with opportunity for fun, for adventure, and for profit… opportunity that you can realize to greatly enhance and enrich your life. All you have to do is to open your eyes to the possibilities beyond your own shores.
Further Belize Resources:

In Focus: Belize – FREE: Our twice-monthly newsletter covers a different aspect of living or investing in Belize. In addition, each issue contains extra features on everything from local slang lessons and traditional recipes to property market analyses and how-to fundamentals. Sign up to receive In Focus: Belize now.
Belize Starter Kit – If Belize is on your radar (as we suggest it should be), here's everything you need to take the first step toward realizing your dreams of a new life in this beautiful, English-speaking Caribbean nation. Think of it as Belize 101, everything the would-be expat or retiree considering a new life in Belize needs to get started.
The Live and Invest In Belize Home Conference Kit – An upgraded version of the Belize Starter Kit, this is our comprehensive Belize publication package, including all components of the Starter Kit plus slides and audio recordings of every presentation at our last Live and Invest In Belize Conference.
The Belize Circle – The premier hand-holding VIP service we offer in Belize. Includes real estate discounts, free conference attendance, a team of in-country personal assistants, access to all of our Belize publications, and much, much more.
Our Belize Country Page – Maps, photos, and general demographic, tax, and government information.
For a complete list of publications and services, visit our Live and Invest Overseas Online Store.
---
The above reports are in Portable Document Format (.pdf). These reports can be viewed using Adobe Reader which you can download for free from Adobe website. Learn more about PDF documents here. If you are unable to view and/or download the reports, please contact us at: Customer Service
These reports are a FREE gift for subscribing to Overseas Opportunity Letter. They are not to be distributed, sold, or shared without the expressed consent of Live and Invest Overseas.