Poor infrastructure in Central America has left the Caribbean coast largely untouched. In Panama, Costa Rica, Nicaragua and Honduras pretty much all the development is in the Pacific Coast, and the limited access has left the Caribbean to be largely ignored.
Panama's Caribbean coast remains dramatically less developed than its Pacific coast, and therein lies the appeal. This area is an unspoiled paradise that isn't overly frequented by tourists. This is an area where you won't find high-rise condos and ever-expanding shopping malls. Panama's Caribbean beaches and islands hide some of the country's most beautiful and most untouched landscapes… plus great snorkeling, diving, and fishing.
Panama's Caribbean Coast is largely undeveloped, depending on what kind of lifestyle you are looking for, this can be a pro or a con. At best, this side of the country's infrastructure is basic and, as a consequence, less visitors have settled on the northern side of Panama. English is less widely spoken than on the Pacific side, although Bocas del Toro is the exception.
Bocas del Toro is also considered the best tourist destination in Panama, and for good reason, too. This is one of the most beautiful areas on the Caribbean coast of Panama, and its thick rain forests, clear and clean turquoise water, and white-sand beaches have been noted by visitors. There are endless ways to spend your time and have fun in Bocas del Toro, here are ten of our favorite things to do in Bocas del Toro.
10. Snorkeling in the Caribbean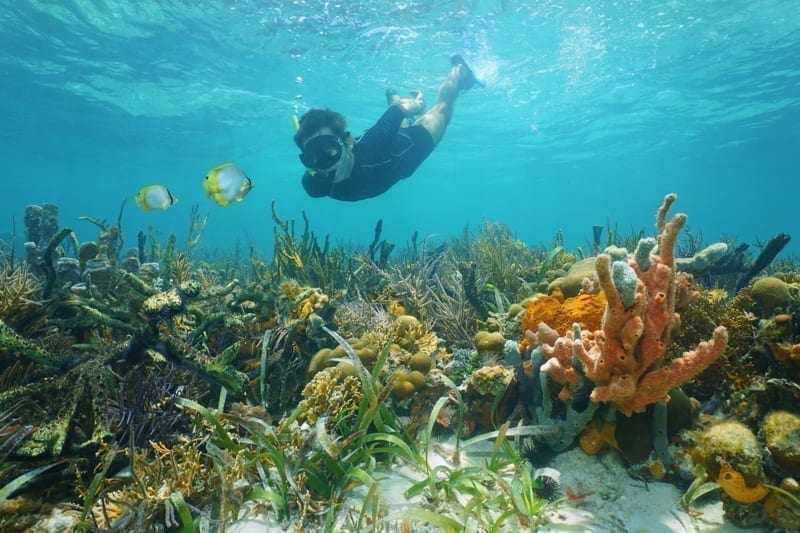 With the previously mentioned lack of infrastructure on the Caribbean side of Central America, it is pretty short on spots to go snorkeling in the Caribbean. To realize the significance of this, you should first take things into context. About 3 million years ago the area we now know as Panama was just water. It was the meeting point for the Atlantic and Pacific Ocean up until the isthmus was formed. This isolated the marine wildlife and we can see many differences in how life has evolved on each side.
9. Get Your PADI Certification and go Scuba Diving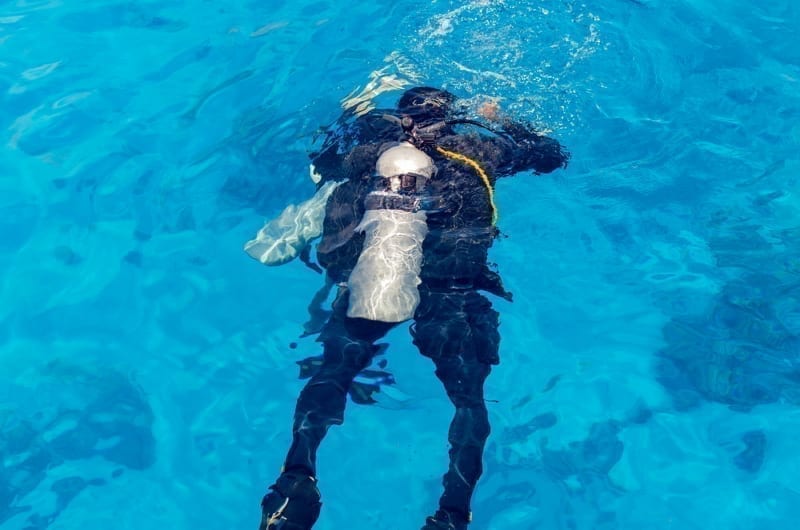 If you want to go deeper than just snorkeling, Bocas del Toro is an ideal spot to learn how to dive. There are several certified PADI training centers that can get you up to speed and in the water in no time.
You can learn not only a new way to explore the world and see hidden wonders and treasures most people don't get to experience, but if you wish you can learn a new career. The schools offer training up to Master Scuba Diver. A PADI Master Scuba Diver rating is like earning a black belt in scuba diving. This opens you up for training as a Divemaster, Rescue Diver, Deep Diver, Underwater Navigator and many more jobs in the industry.
Diving can be quite the lucrative career, and even if that's not what you're interested in, it's also a really fun hobby that offers very unique and amazing life experiences.
To find out information on PADI Certification from Bocas Dive Center follow this link.
To learn about PADI Certification through La Buga Dive and Surf School follow this link.
To learn about PADI Certification through Bocas Pirates follow this link.
8. Kayaking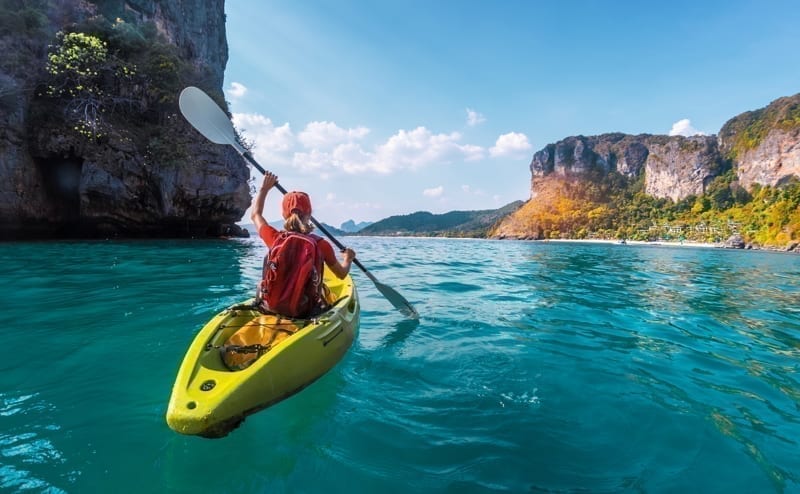 Kayaking is a fun way to explore and travel on any body of water, and Bocas del Toro is no exception to this. In fact, Kayaking is so popular in this area that several companies have started offering Kayak tours. It is also fun to just rent out a kayak and go fishing.
7. Meet a Dolphin in Dolphin Bay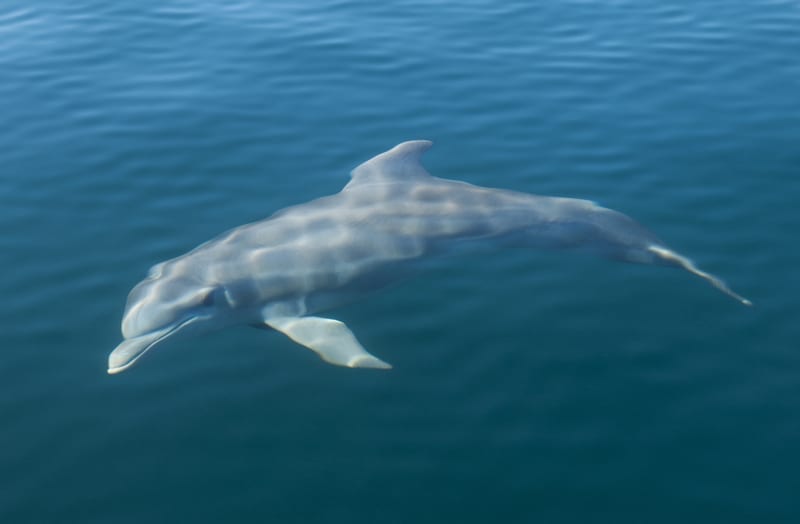 You don't really have to plan to come here at a certain time of the year, or to go out at a certain time of day to spot them, they are permanent residents in this area and you are more than welcome to watch them, whether that is from a dock or from a kayak is up to you.
To learn more about Dolphin Bay Hideaway follow this link.
6. Chocolate Farm Tour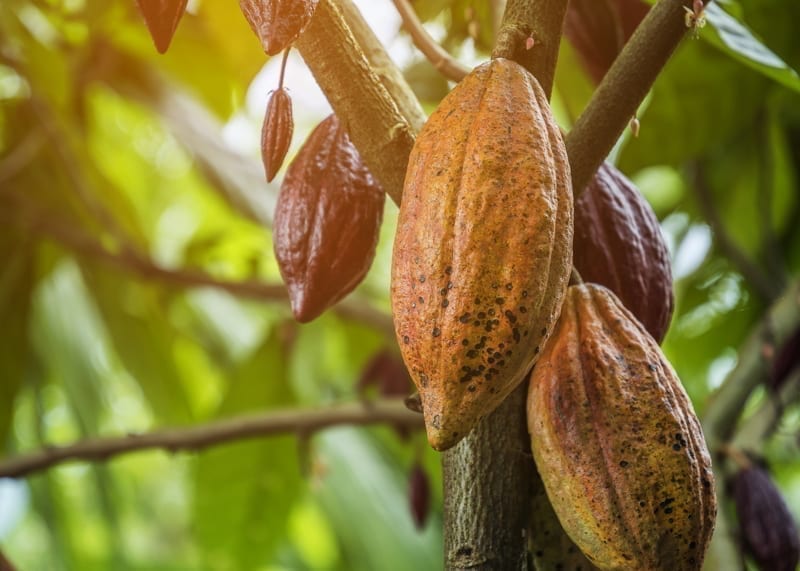 Got a sweet tooth? A tour of a chocolate farm might be the perfect adventure for you.
Tours tend to consist of a boat ride through beautiful parts of Bocas, and a history lesson on the farm you´ll be visiting. Your guide will show you the wildlife and indigenous trees in the area and then you'll get to see the farm itself. You'll then get to see the cacao trees and then you'll learn how it is harvested, fermented and transformed into the delicious chocolate you are familiar with. You'll learn how to make chocolate the way it's been made for many centuries.
Follow this link to learn about the Oreba Chocolate Tour.
Follow this link to learn more about the Green Acres Chocolate Farm Tour.
5. Botanical Garden Tour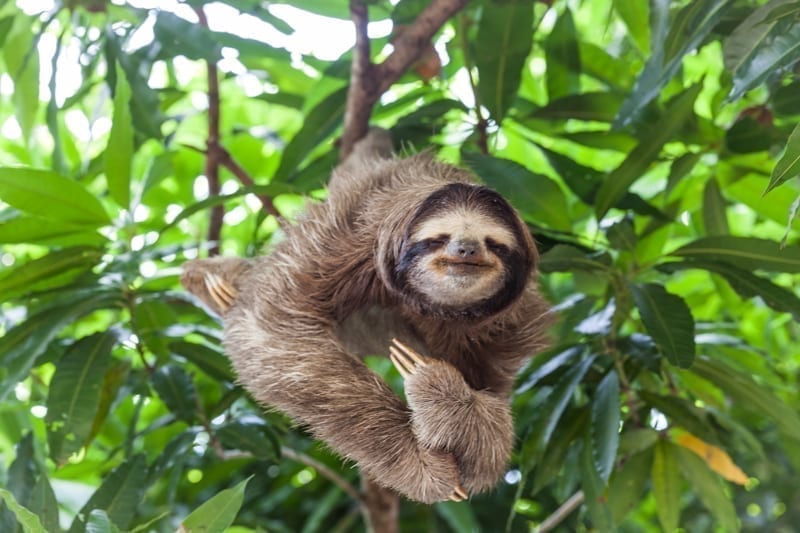 One of the more exciting places to visit and see is the Finca de Monos, or Monkey Farm. This 25-acre garden is one of the most beautiful places you can find in the Caribbean. It is teeming with wildlife and hundreds of different species of palm trees, forest trees, fruit trees and ornamental trees. Scurrying through the trees you will see many species of monkey, three toed sloths, butterflies, and tons of bird species.
4. Bastimentos Cave and Zipline Canopy Tour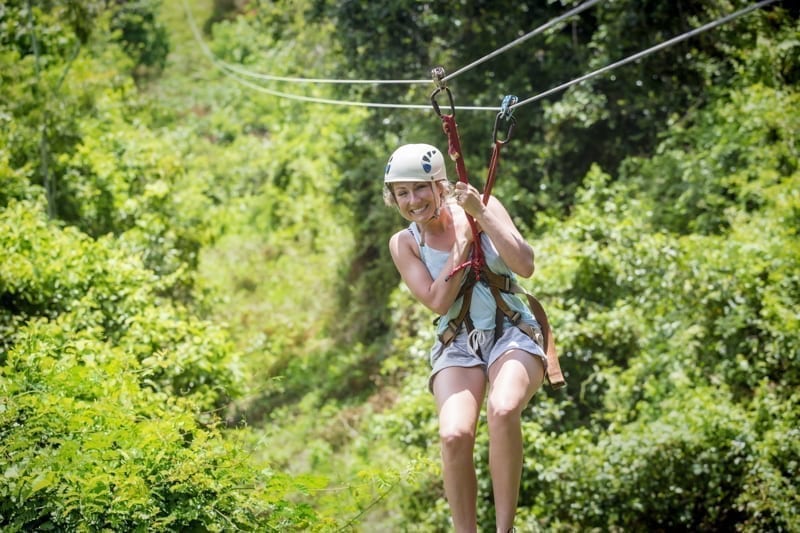 If you want to enjoy the nature and wildlife in a more exciting manner, you may enjoy the Bastimentos Zipline Canopy tour. This tour has 13 elevated platforms, 7 tree-based ziplines, and a variety of challenges like a long, swaying rope bridge to cross, and a canopy net.
If you prefer to stay closer to the ground you can go on the Bastimentos Cave tour and go spelunking in some of the deep dark caves. If you are claustrophobic, you may want to avoid this one.
3. Sailing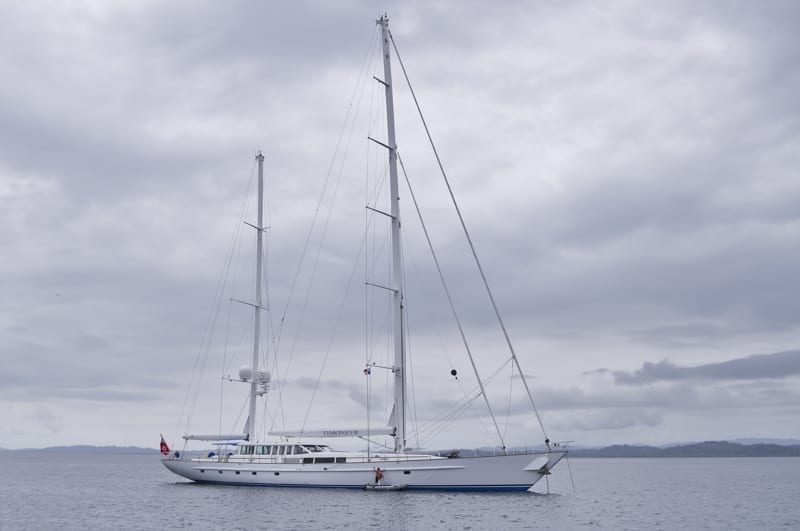 Sailing is an excellent way to explore the turquoise waters of the Caribbean. It's the perfect way to spend a day with friends and family, laid back and relaxed out in the water with some cold beverages, pleasant tunes, and breathtaking views. There are several different companies that offer sailing tours.
To learn about planning a tour with Jager Knights, click here.
2. Turtle Tours and Conservation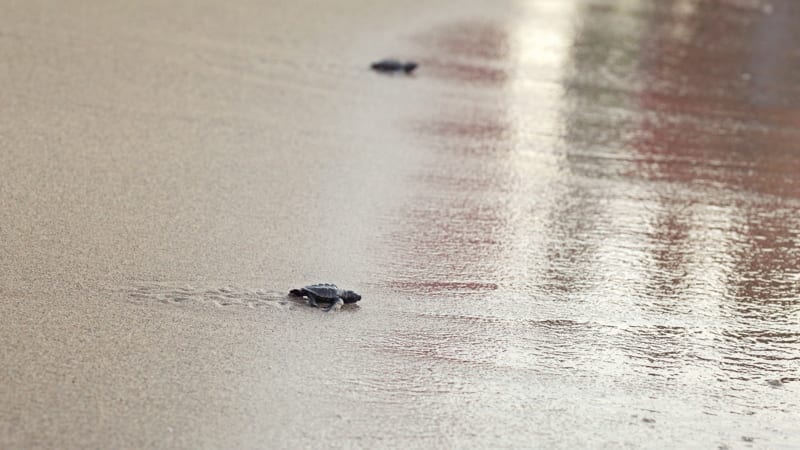 Want to see something magical? Go to Bluff Beach and witness the nesting and hatching of turtles.
If you are in Bocas at the right time, you can witness the magical time when turtles come on shore and lay their eggs, and then watch the hatchlings as they make their way into the water for the first time.
The nesting season for Leatherback Turtles is March 1st until July 15th (but can sometimes be extended to 15th of August if there are a lot of turtles). The babies hatch about 50 – 78 days after their eggs are laid.
You can sign up with Habla Ya to learn Spanish, and get special deals on your turtle tours.
In addition to this, there is always a need for volunteers. If you have any interest in marine biology, or if you merely want to help a cause, this can be the perfect opportunity to witness the magic of hatchling turtles while helping their numbers flourish.
Click here to learn more about learning Spanish and seeing sea turtles with Habla Ya.
1. Get a Drink at Bocas Brewery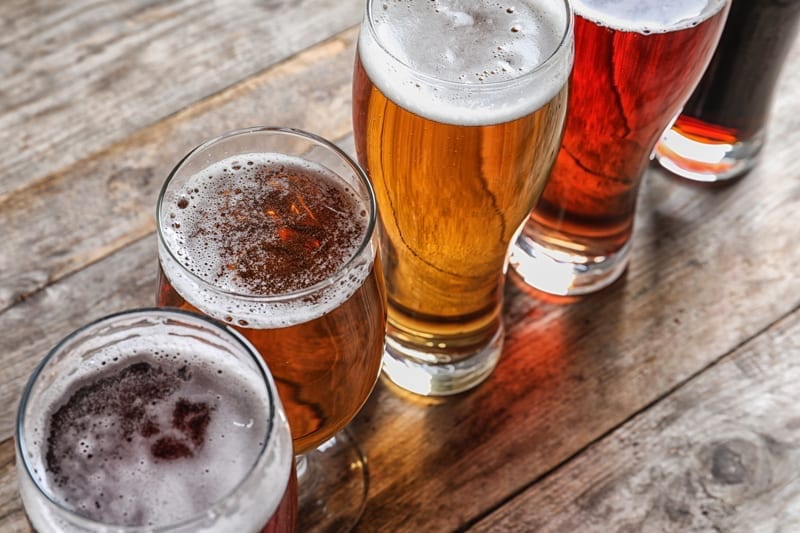 Relax and enjoy a refreshing drink! Bocas Brewery will welcome you for a tour of their brewery where they brew the finest craft beer for your enjoyment. They offer a wide variety of beers made in-house as well as some non-alcoholic sodas. This is an excellent place to enjoy some fresh, tropical beers and enjoy the beach.
You can visit Bocas Brewery online by checking out their Facebook page @BocasBreweryBeachBar
And these are just some of the things you can do in Bocas del Toro. This place has lots more activities and there is always something new to explore and discover in this beautiful Caribbean haven.