It depends who you listen too. Some bloggers will say it's the safest place in the world. Some mainstream media sources will make it seem the most dangerous. The truth lies somewhere in the middle.
The big cities and tourist areas are the same as you would find anywhere else in the world in terms of safety. Well-policed but with the usual drawbacks such as pickpockets and scammers.
The countryside can be dangerous though. The Colombian countryside isn't somewhere you should just decide to explore.
Do Visitors Feel Safe In Colombia?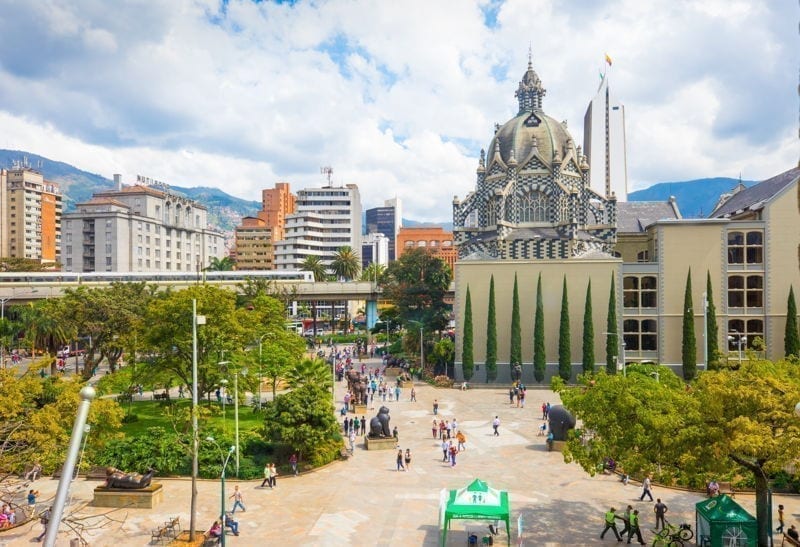 The big cities feel very safe. Bogotá for example, has a huge police presence. It seems that every corner has an armed policeman on it. Police officers with huge Rottweilers are another common site. The city center and tourist zones feel incredibly safe. It's hard to imagine criminals taking the type of risks that would put them up against those massive dogs.
Walking around the parks and quiet neighborhoods also felt safe and relaxed. There were lots of people out enjoying the sunshine, young and old alike.
Tips For Staying Safe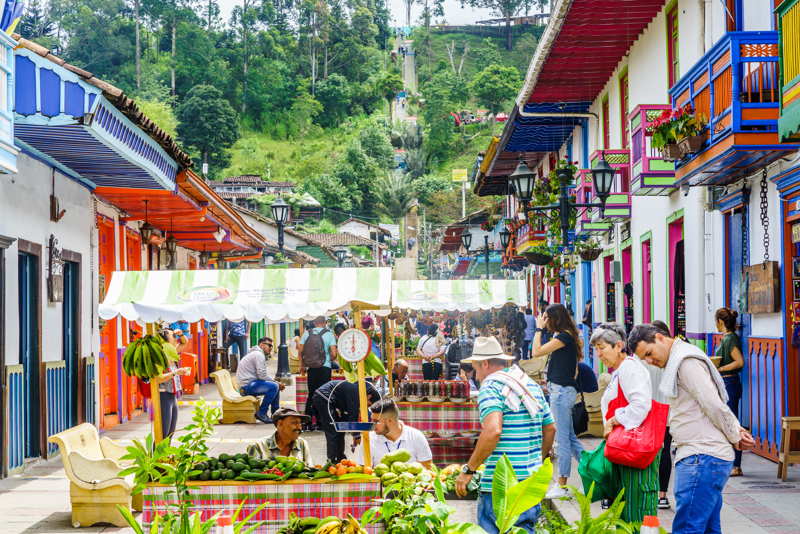 Don't go out for walks on the street after dark. If you're going out then get a taxi to pick you up from your home and drop you off outside your destination. You can walk from bar to bar in the city center or busy spots, but don't wander down quiet back streets. It's not worth the risk.
Speaking of after-dark safety, try not to use ATM's at night. Especially if you are the only person around. Criminals will sometimes wait near to these to rob you.
Colombians that I have spoken to recommend not talking on your mobile phone on the street. There is a big wealth divide in Colombia, an expensive phone can seem like an easy target for a grab and run. The same goes for wearing headphones in public.
Keep valuables out of sight and avoid flashing the cash. Walking around with expensive jewelry or having a fat wallet poking out of your back pocket can draw unwanted attention. This is true everywhere, no just Colombia.
When sitting on a bus or public transport hold your bag in front of you, where you can see it. Speaking of bags, keep them next to you on tables when in cafes and bars. Never have your bag on the floor or slung over a chair.
It's also important to avoid travelling via illegal taxis. These have been linked with crimes and are to be avoided at all costs. Use an app like Easy Taxi for peace of mind. Uber is supposedly illegal in Colombia, but still widely used. Just be discreet and be prepared to sit in the front seat so the journey doesn't look like what it is. Uber is safe, cheap, and convenient.
Is Colombia Safe For Single Women?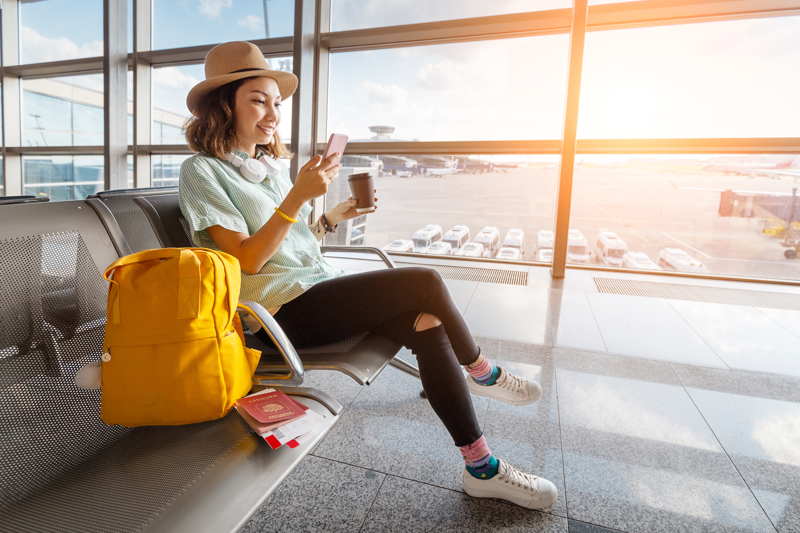 In general Colombia is safe for single women. Most single female travelers are very careful not to put themselves in any danger when they visit Colombia. This is the best way to avoid crime and stay safe.
It's very important that you don't make yourself an easy target. Take care when using ATMs, if possible, get your currency in advance. Keep it somewhere safe and only take out what you need for each day.
It's not unheard of for single women to be drugged in Colombia. Distraction techniques are used to plant a drug in the drink. Afterwards the women can be robbed and have no memory of what happened the next day. If you go to a club or bar on your own, don't leave your drink unattended.
Big Cities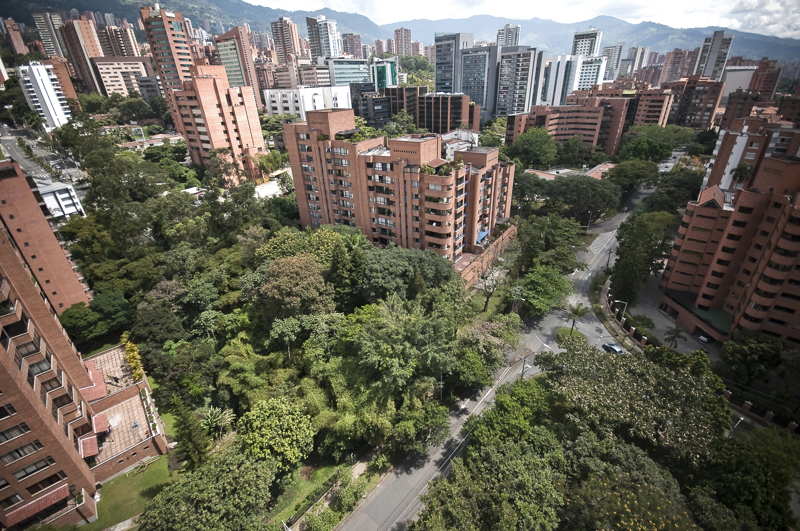 Big cities in Colombia are safe places to be. Follow your common sense and will be fine. Expats and tourists enjoy a relaxed lifestyle and peace of mind.
Pickpockets can be a problem in big cities. As well as on public transport, they have been known to operate around major airports and luxury hotels. Keep your wits about you, especially if you're in a crowded place. Major holidays such as Christmas and Easter are often when pickpockets are most active.
Countryside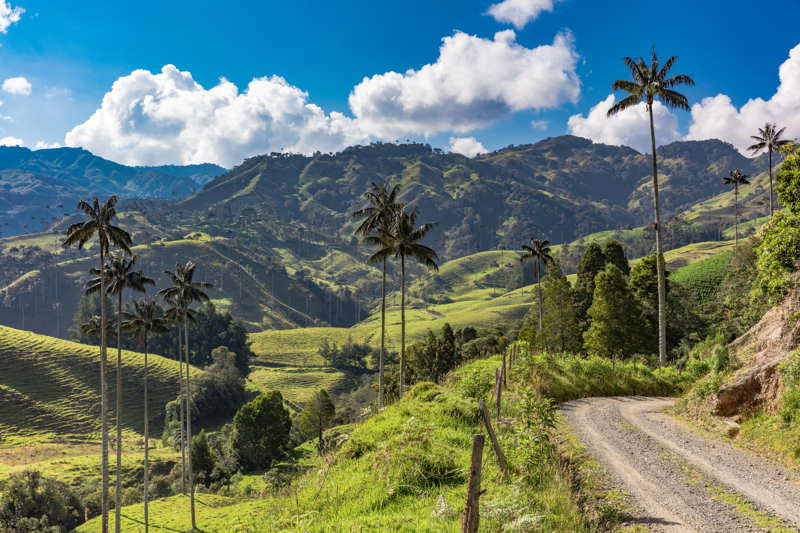 The countryside and jungles can be dangerous. Plenty of backpackers and tourists enjoy visiting the countryside and have no problems, but the risk is higher. We recommend Medellín, Bogotá, and Cartagena for expats. A big part is because it's so safe. The tourist and expat areas are secure and heavily policed.
The borders, are also to be avoided. Cartels still control parts of the countryside and you should not travel to the border with Venezuela under any circumstances.
Scams In Colombia To Be Aware Of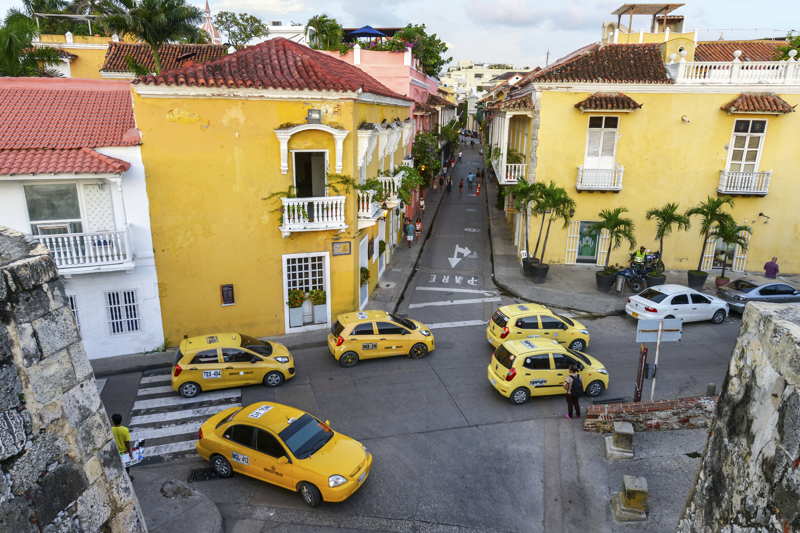 You should never stop to talk to a stranger in the street. If someone comes up to you asking for money, directions, or whatever, just keep walking. It might seem rude or cold, but this is a common scam on the streets of Colombia. People will distract you and try to pickpocket your goods. Keeping your valuables off display will make you less likely to be targeted.
If you need to pay for a taxi using cash, then make sure you have low value bank notes. It's the oldest trick in the book, but taxi drivers never have enough change for large bills. They may offer to find a gas station where they can get change, but they will always take a long route to get there.
Speaking of long taxi routes, don't be surprised if they don't take the fastest route to your destination. Agree on the fee in advance. If you have a location tracker then turn it on and make sure they're not messing around.
Criminals have been known say they are plain-clothes police officers and even carry fake ID. They might ask to examine your phone or ask for your wallet to check if your money is counter fit. They will offer you a receipt and tell you to reclaim the money at the local police station. Assume that anyone not wearing a uniform is a civilian unless they can clearly prove otherwise. Definitely don't any money over for inspection.
Kidnappings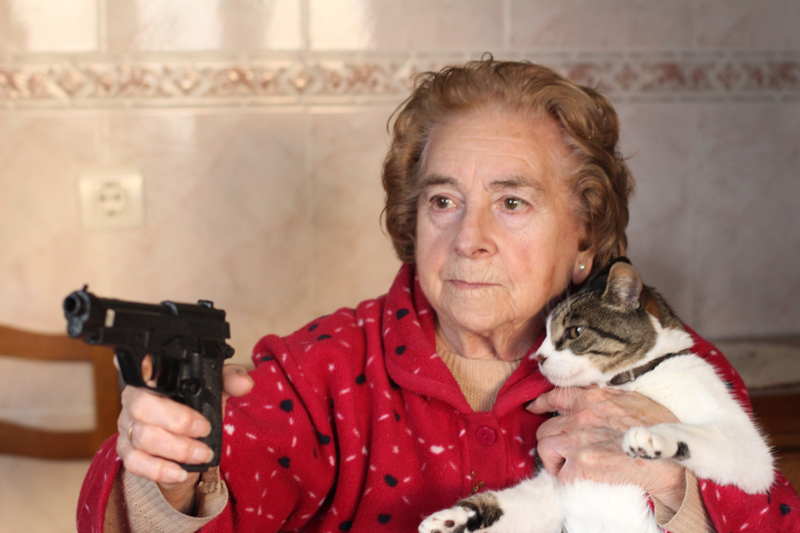 These are extremely rare nowadays. 15 years ago it was still a problem but today tourists being kidnapped is extremely rare. If you go to the countryside then these things do still happen occasionally. You can minimize the chances of kidnap by keeping a low profile and not driving on quiet roads after dark. Speak with locals for advice on where to avoid.
Don't be put off by the scare stories you can hear in the media. If you're smart, and don't take unnecessary risks, Colombia is as safe as any other major city.
Oliver Lovett