For my family and me, one of the greatest things about living an expat life has been the combining of our own holiday traditions with those of our adopted country.
Our First Christmas As Expats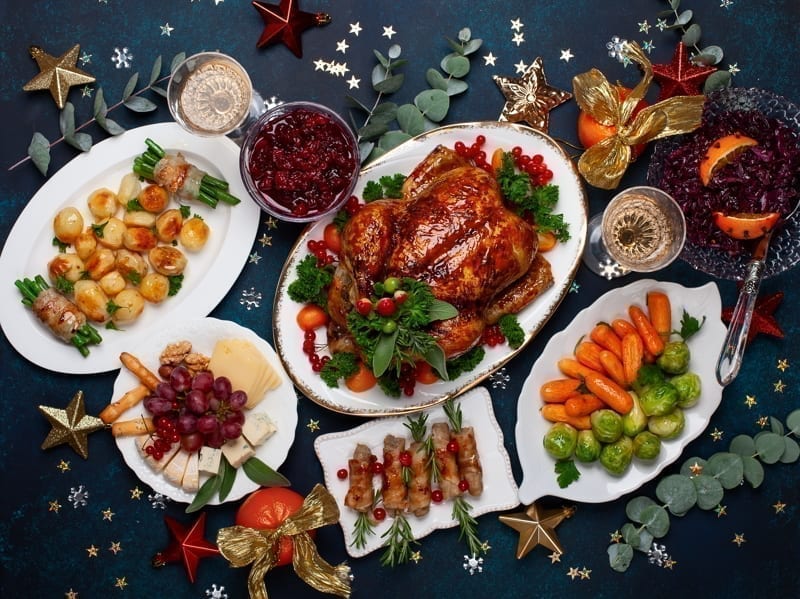 Our first year in Pau in the Pyrenees-Atlantic department of Nouvelle-Aquitaine, France, was spent with another expat family who, like us, had decided to stay in their new home country rather than race "back home" to meet up with family scattered all over the place.
So we celebrated Noël and Christmas.
Noël is the French word for Christmas and comes from "les bonnes nouvelles" or "the good news," as in the good news of the coming of Christ.
My friend and I divided the mainly food-related work between us. She got to search for a turkey, I assembled all the sides, including cranberry sauce, parsnips, and Brussel sprouts—a must-have for any British Christmas Day lunch.
Raw cranberries and sprouts can be found in most French supermarkets these days, but parsnips? They're animal fodder, right?
No, they are divine when roasted with a splash of orange juice and are almost, but not quite, impossible to find in France at Christmastime. I persuaded the owner of the local fresh produce store to snag me a kilo on a trip to Spain, where they are more common.
While I struggled with the veg, my friend searched and searched for a decent turkey from a local farmer. At first, all she found were long-legged athletic-looking numbers; not a succulent breast among them.
Finally she got what she wanted, paid the farmer, and made a date for collection of the bird… plucked, merci beaucoup.
Though the main course was to be all British, we chose to cast aside the plumb duff and brandy butter and go French for dessert. My friend baked a Galette des Rois—King's Cake—and I made the classic French Christmas log, or Bûche de Noël.
The Origins Of Today's Christmas Traditions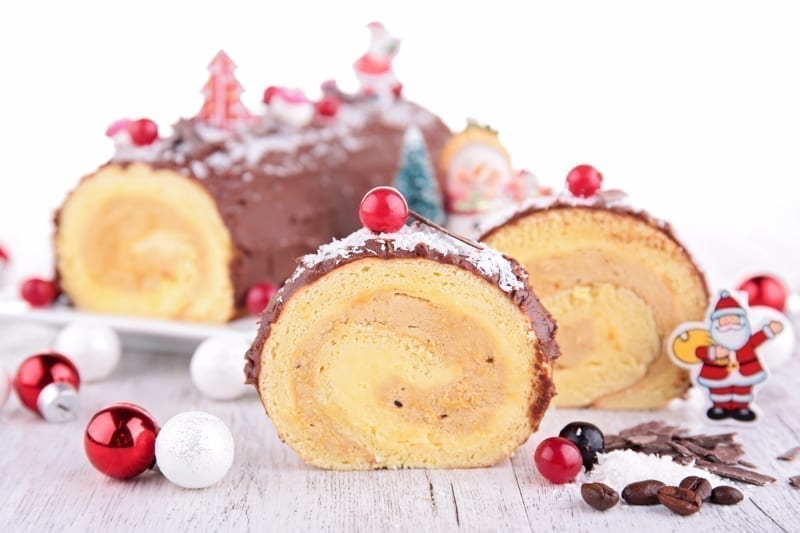 La bûchecomes from a Celtic-pagan celebration when people would search for a large chunk of tree at the Winter Solstice, which they would burn as a symbol of the re-birth of the sun.
The Catholic Church did not eradicate the custom in later years, and a log is still burned in many French homes—particularly in farming communities—from Christmas Eve until New Year in the hope that it will bring good crops and good fortune in the year to come.
Nowadays, the log is more commonly represented by the edible Bûche de Noël, which holds center place on French tables during Christmastime dinners. It's made from a Genoese sponge, which is covered in chocolate buttercream and scratched with a fork to make it look like a log. The more adventurous cooks add little trees and Christmas figures.
La Galette des Rois is a more recent addition to French Christmases, dating back to the 14th century. It's a flaky pastry circle that's filled with almond cream. In times gone by, a dried bean (une fève) was placed inside the cake.
The person who got thefèvewas king for the day. Thefèvehas been replaced by all sorts of figurines from tiny kings to cartoon figures.
On Christmas Eve, our kids adopted a French custom and left their shoes by the fireplace for Père Noël to fill with gifts and sweets. But not wanting to totally forego our usual tradition of hanging stockings at the end of their beds, they were allowed to double up. Santa was extra busy that night in our home.
I found thefèvethat year; called Maggy, she's a character from the kids' movie "Mia et le Migou." She's an inch-tall, chicly dressed (of course) grandmother figure and has joined the eclectic collection of figurines in our nativity scene.
Inevitably the best one in our crèche from my children's point of view is our littlecaganer, or pooping man, picked up from our years spent living near Barcelona.
Lucy Culpepper
Euro Correspondent