My wife and I have been traveling the world for two decades. We have visited more than 100 countries so far… and counting.
About five years ago, we began thinking about how we could see more of the world and move around more regularly, even indefinitely.
We came to the understanding that we simply do not enjoy staying in one place. We much prefer to be on the move, exploring.
So we began planning our dream lifestyle.
We started businesses that allowed us to accumulate passive income, and we downgraded our house. Our son was in full support of our idea and took the opportunity to claim his independence. Best son ever!
Then, finally, it was the day to cut the cord.
We wanted to do it all on our own, without help from travel agents and even without making hotel reservations ahead of time. We conceived a sublimely simple strategy. We would simply choose a destination or a direction, pick up, and go.
We bought a Jeep and a light trailer, packed a couple of bags, and hit the road for one year with the motto: Live one day at a time. That was July 15, 2015, the first day of the rest of our lives.
Our path led us initially through the northern states to Montana. We visited all the national parks and caught up with many friends on the way.
Then we drove through Alberta, British Columbia, and Yukon, finishing in Alaska, where we went all the way up to the Arctic Circle.
The winds were so strong that a stone flew through our windshield leaving us covered in mud and broken glass. What a thrill that trip was!
In September, when the temperatures began to drop, we decided to turn south and travel along the West Coast. We drove to Baja, California, and then through all the countries in Central America, ending up in Panama, where we spent six months.
We named that trip "Beach and Sun Seekers."
It's the element of surprise that we appreciate most about this lifestyle.
We've invented what we refer to as our Rule 3-3-3. We drive until 3 p.m., we never travel more than 300 km at a time, and we stay for at least three days in each place we visit.
With exceptions, of course. We stayed six months in Panama, as I said, and two months in Honduras because we loved both countries so much.
Of course, we've had our share of challenges.
The biggest ones were to do with car and trailer maintenance and water.
Laundry has been another challenge. We've found that, in Central America, it's difficult to find facilities to do laundry. When you do find laundry services, they are very expensive. Our solution at times has been an empty paint bucket and a bag of detergent.
In Baja we lost all our tires to high heat. In Costa Rica the coil springs broke. But everywhere we managed to find mechanics. We also found that, if you are friendly and respectful, the folks you're dealing with respond with the same. One time the mechanic even invited us to stay overnight in his place free.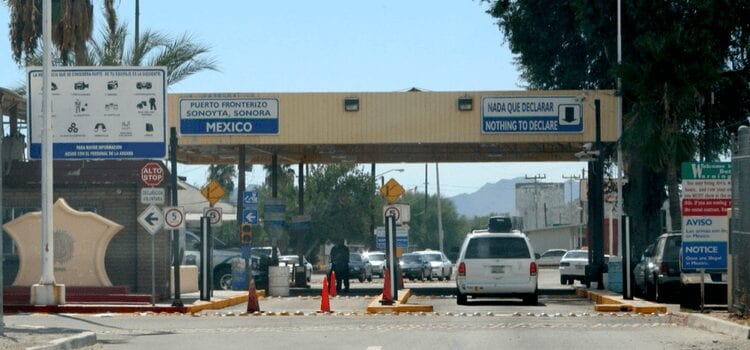 Another thing we've learned is that time in Central and South America is treated much differently than it is in the United States, for example. You have to be prepared in Latin America for much longer wait times for everything and also for higher levels of bureaucracy.
On the other hand, we have not had any problems with crime or security, with the exception of one sticky situation in Mexico worth mentioning.
We were stuck on the road in a huge line of cars and trailers, for no apparent reason. Ten minutes passed. Then a man with a big rifle and a thick gold chain came by to ask where we were heading.
We explained as best we could, and he moved on. Then, ten minutes later, another guy came by asking for a US$5 donation. After that we were free to pass.
It was a bit scary for us, but we tried to remember our overriding perspective on travel in general. You have to be genuine and open, don't let your fear show, and try to be prepared for anything.
Traveling the way we are, you have to get used to living in a very small space, 24/7, and with yourselves. Shortly after we hit the road, we found we were arguing about the silliest things. Luckily, after about a month, we managed to get that in check, and now we cannot imagine what it would be like to travel without each other.
We are looking forward to many kilometers ahead, hoping to spend the next 20 years on the road.
Since January, we've been driving in South America, traveling from Ecuador to Peru, the Brazilian Amazon, Guyana, Suriname, and French Guiana.
Ahead lies the southernmost point of South America, Ushuaia, and then we'll head north again, back to Colombia…
Sergey Iablokov