Cozy, flannel footsie pajamas…
Warm hot chocolate overflowing with mini marshmallows…
And if we were lucky, a snowfall by morning that meant school would be cancelled…
Growing up in the Northeast meant chilly, bitter winters and exercise in the form of helping Dad shovel the long, hilly driveway.
Now, would you trade those crisp December mornings for low-80s, Caribbean weather?
Most people would.
But that wasn't my motive when initially moving to Latin America six years ago. Today, Ambergris Caye, Belize, is home. Although the traditions are different than where I grew up in the States, the holiday spirit is strong and contagious.
Belize is a country of many mixed cultures and many different religions, and the holiday season brings them all together.
Traditionally, the Christmas celebrations on Ambergris Caye, the little Caribbean island that I call home, are centered in San Pedro and commence the first Sunday of December with the tree lighting at Central Park.
Folks from all walks of life—locals, mainlanders, expats, and tourists—congregate in this festive part of town to welcome the holidays. This year, a few of Santa's helpers made a guest appearance.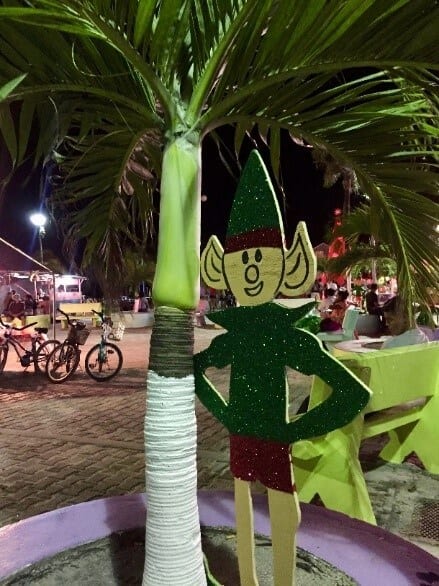 The Honorable Mayor Danny Guerrero and the Minister of Tourism Manuel Heredia kicked off the event with endearing words of welcome. Mayor Danny led the eager crowd in a countdown to the lighting of the tree.
At the flip of the switch, enthusiastic cheers and applause spread throughout the park. Moments after, the high school band started playing Christmas tunes. Continuing the show, elementary school students preformed dances to traditional holiday music (adorable video below), and colorful fireworks lit up the sky.
Although this event officially marked the beginning of the holiday season, throughout the preceding weeks, plastic pine trees had been assembled in banks, hotels, and restaurants, fully adorned with sparkly garland and colorful ornaments. Tinsel wreaths were hung on doors, warmly greeting guests and customers. And the exteriors of residential and commercial buildings underwent makeovers with twinkle lights.
There are no large chain stores here… no Target or Home Depot to make holiday decor shopping an easy, one-stop experience, so creative makeshift decorations often replace more traditional ones. The Hol Chan Marine Reserve building decorated its roof with white lights and outlined deer… and erected a marine-inspired Christmas tree in the form of a large red piece of coral…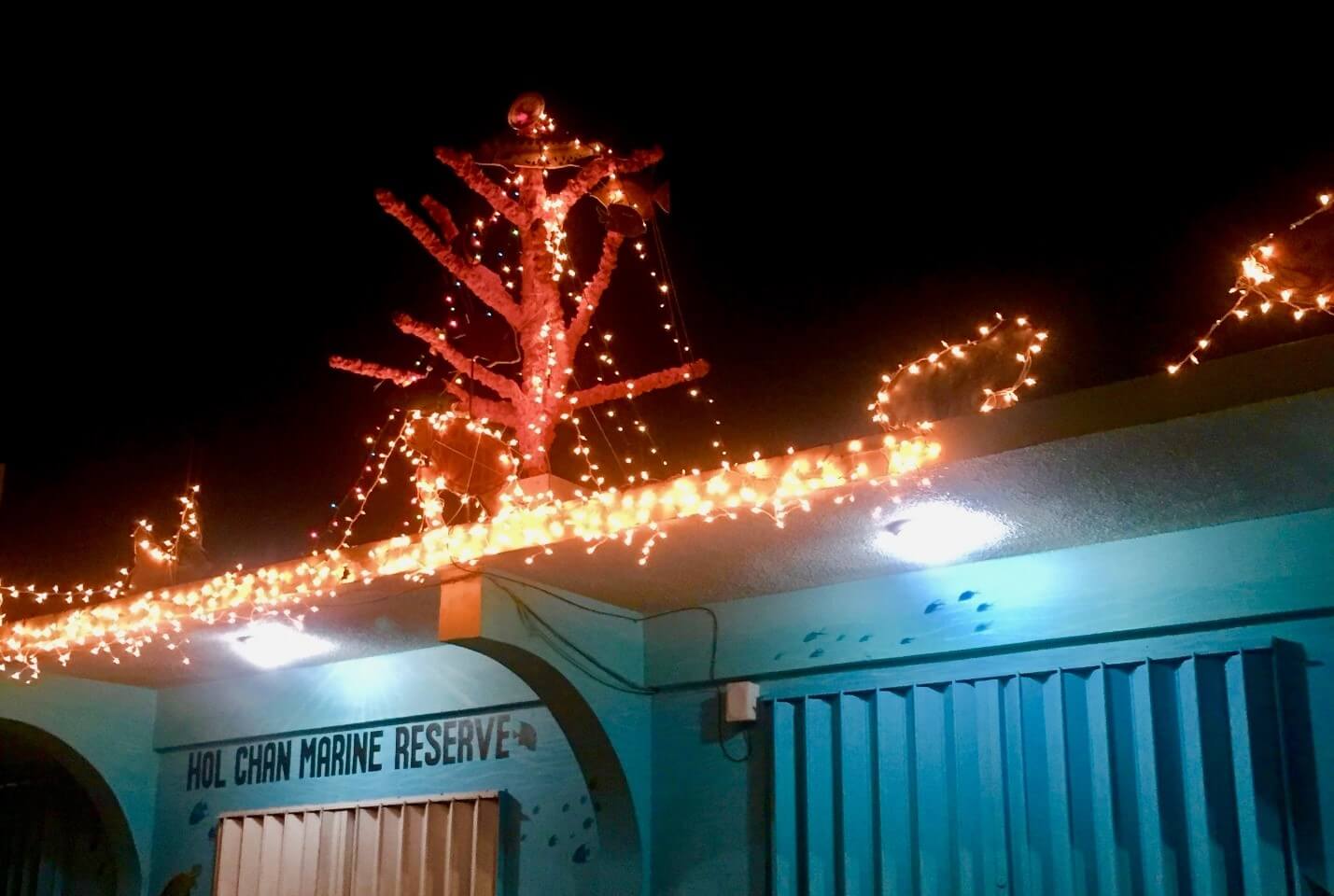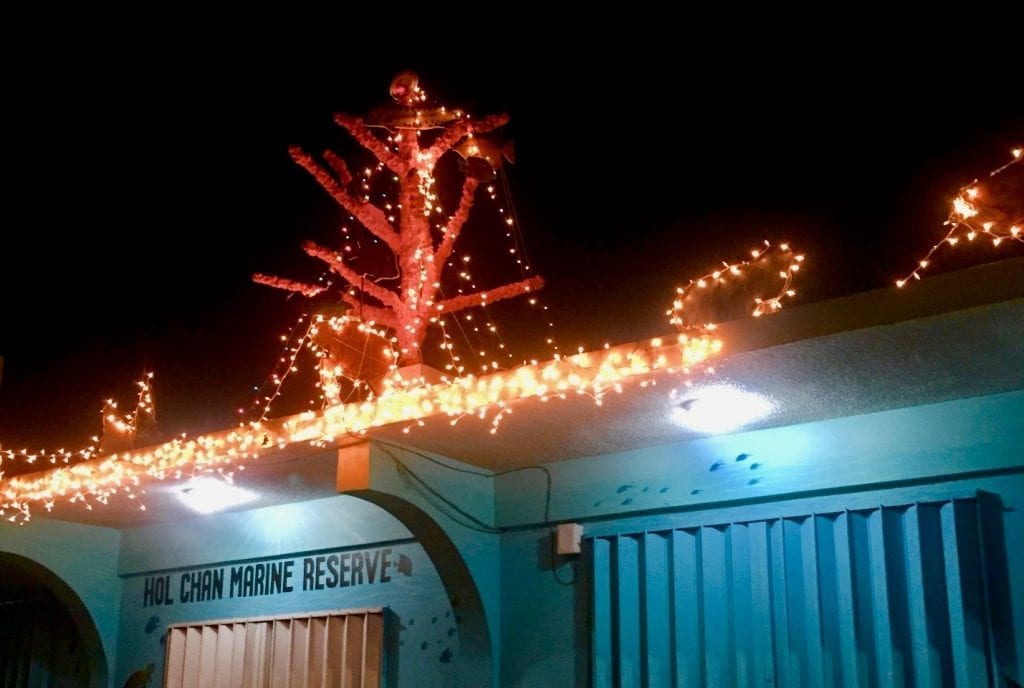 Residents and short-term vacationers alike are encouraged to participate in the festivities taking place throughout the island now until Christmas and continuing through the New Year. Below are some of the most popular holiday happenings here on Ambergris Caye over the coming weeks…
Holiday Market At The Truck Stop
Local vendors from around Belize made their way to the Truck Stop for an afternoon craft fair, tree lighting, and photos with Santa. Located only one mile north of the bridge, this trendy food and beer garden attracts locals and visitors with movie nights, Thursday trivia, themed events, and incredible bayside sunsets.
Love FM's Annual Christmas Parade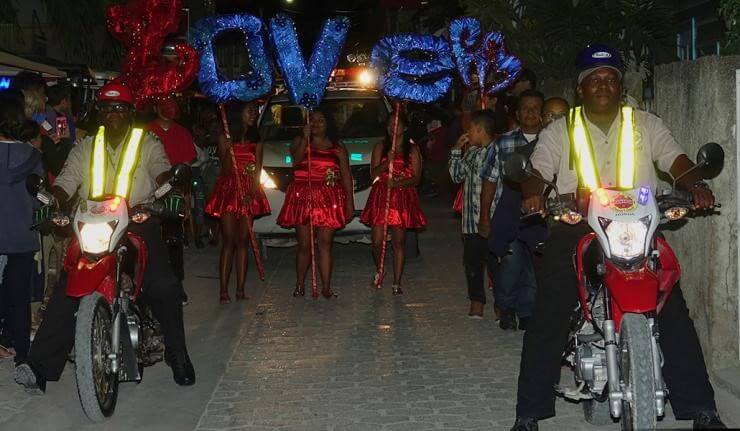 Love FM spreads Christmas cheer to the people of San Pedro during an evening holiday parade. Brightly lit floats and participants in festive holiday costumes make their way through the streets of San Pedro, with bystanders catching candy and cheering on their friends and family. Anyone can ride in this parade, but you must register in advance.
Annual Boat Parade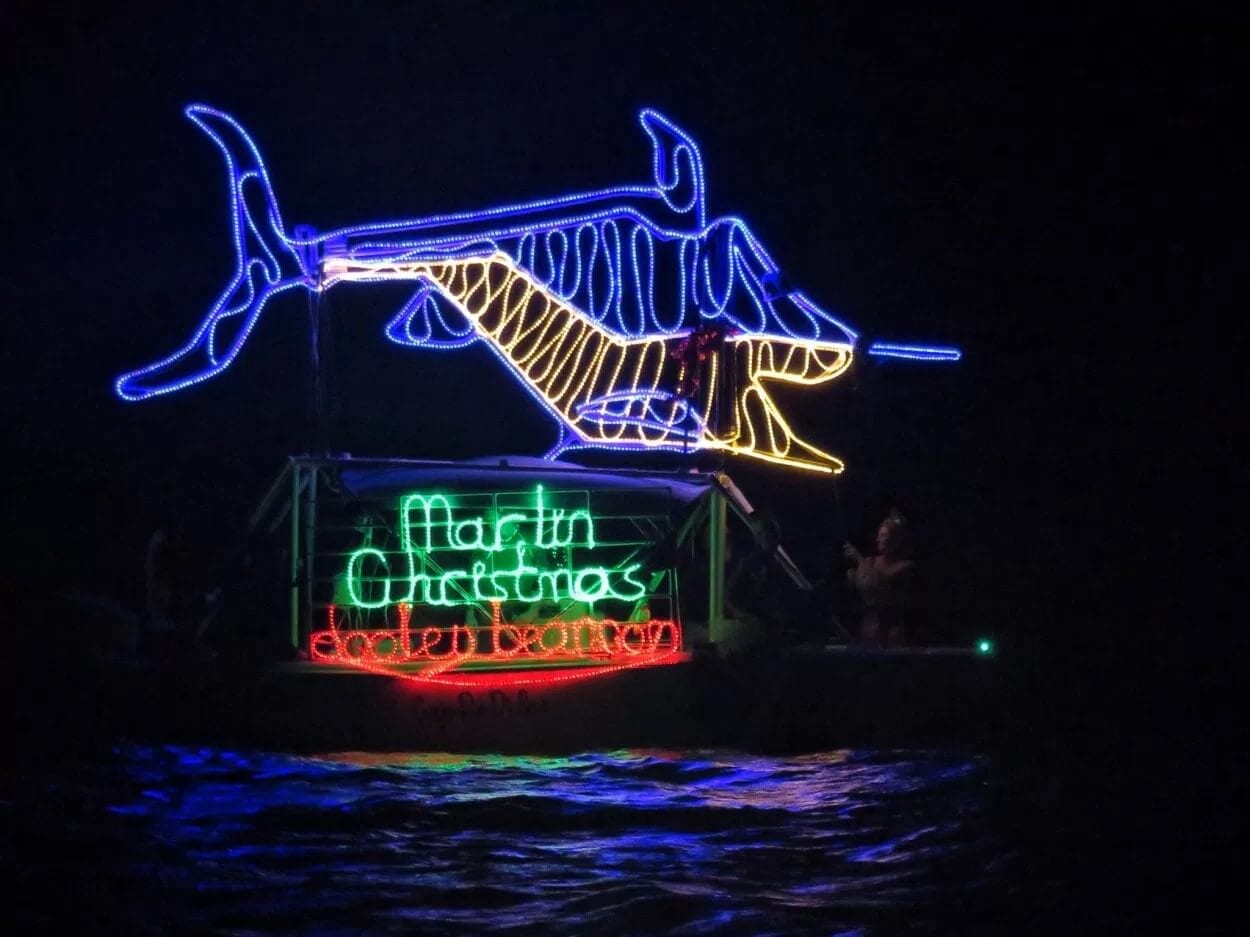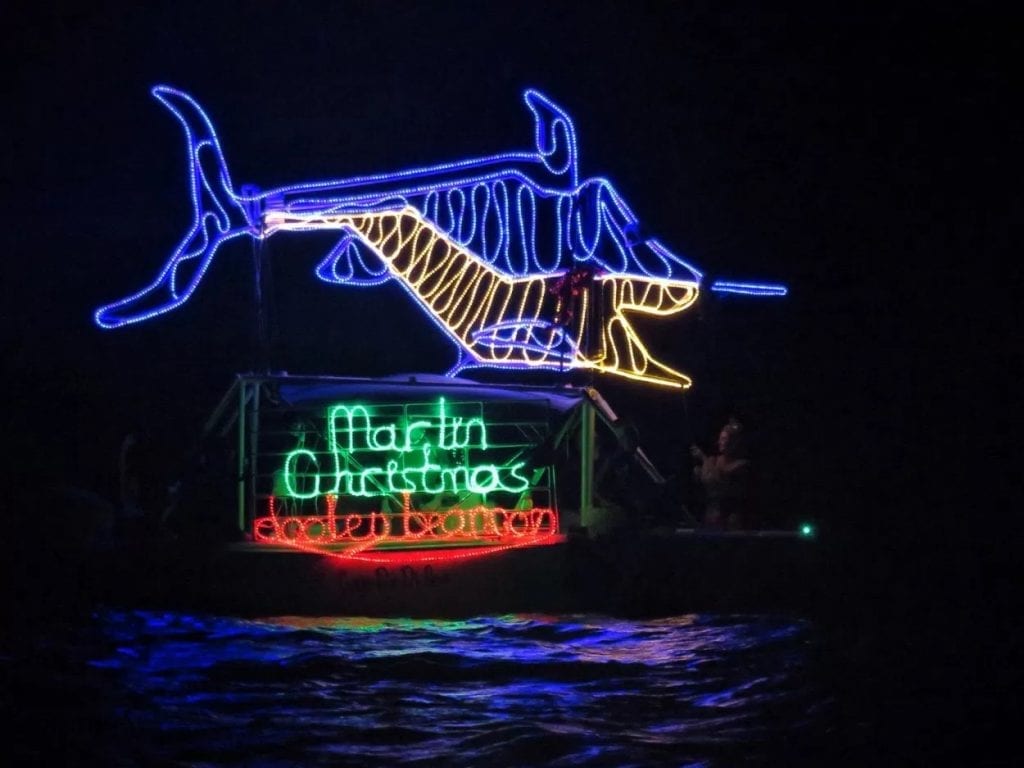 The week following the Love FM street spectacle, parade-goers take to the sea. Participating boats are decorated from top to bottom with holiday themes in mind. Bystanders cheer from the shoreline for their favorite boats, usually at one of the participating "Boat Parade Stops" while enjoying snacks and cold beverages.
The parade lasts a couple of hours and concludes with a panel of judges naming the best-decorated boat. Cash prizes are awarded for first-, second- and third-place winners.
Midnight Mass
Belize is a country of many religions, but Catholicism is the most prevalent, and Midnight Mass on Christmas Eve is an important experience.
Christmas Day
Because Ambergris Caye is a prime tourist destination, most tourist businesses remain open Christmas Day. Banks and private companies tend to close.
Boxing Day
A tradition adopted from the British, Boxing Day, historically St. Stephen's Day, is a national holiday dedicated to giving back to the less fortunate through monetary donations or practical gifts.
Post-Christmas
The celebrations continue beyond Christmas Day through to the New Year. Some of the best-attended events include the New Year's celebration at Crazy Canucks Beach Bar and the San Pedro Town Council-sponsored party at Central Park.
Technically, decorations are to be taken down on the Día de los Reyes Magos (Day of the Wise Men), on Jan. 6. However, that is rarely the case. Decorations can linger well into the beginning of February.
Holiday Fundraisers
In addition to the fun and festive activities, community fundraisers are held each year to support those in need. Rotaract, for example, has implemented the Merry Box program, encouraging businesses and their customers to commit to filling at least one box of nonperishable items to donate to the San Pedro Food Bank and Colleen's Kitchen, which serve hot meals twice a week to the needy families of San Pedro.
Living Word Church hosts toy drive for the local tots. Through their toy distribution, which takes place a few days before Christmas, they are able to provide brand-new toys for more than 1,000 children who otherwise may not be visited by Santa.
These kinds of efforts really define the meaning of the holidays here in Belize. The way communities come together this time of year to share whatever they have to share speaks volumes about the people of this country.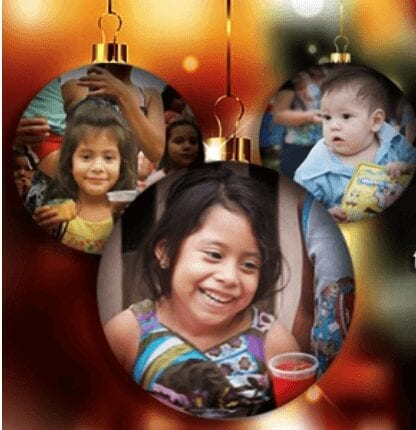 My Personal Belize Holiday Traditions…
I so enjoy participating in all the community traditions this time of year. In addition, I have one of my own…
Each year, to reconnect with my childhood Christmas memories, I turn up the air conditioner, put on fuzzy pajamas, and enjoy a warm cup of hot chocolate—Swiss Miss dark chocolate, which I'm able now to buy at the local grocery store for only BZ$5.25 (US$2.65).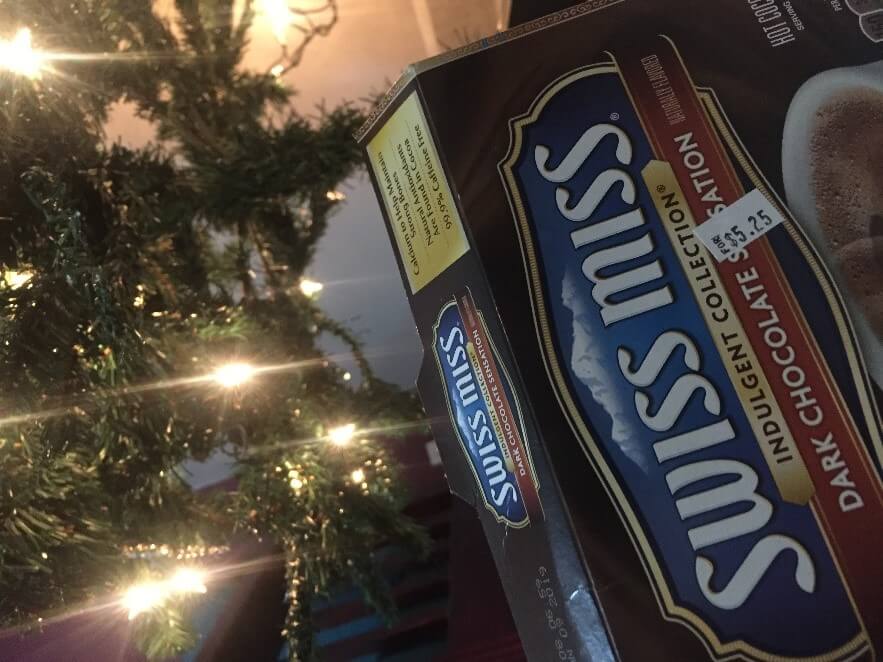 Wherever in the world you are celebrating the holidays this year, I hope you, too, are able to relive some of your personal holiday traditions… while also making space for some new ones.
Merry start of the season.
Rachel Jensen