With the whole world going through a pandemic, many countries have different rules and restrictions regarding travel. This causes a lot of uncertainty as you may not be sure where you can go, or where would be safe to go. The only way to make an educated decision is to be aware of what places are open to travel, how well they have reacted to the virus, what restrictions are in place right now, and what countries are allowed to travel there. Although Europe is tentatively taking steps to reopen travel to foreign nationals, the ban on the US remains in place for the most part.
Currently, the first trial is taking place with flights from Newark to London's Heathrow Airport. There are mandatory and strict testing procedures in place to participate in the trial and travelers will have to abide by any other rules set forth by the airlines.
The European nations have, for the most part, fared pretty well throughout this pandemic, and even in places where the numbers did spike up, they quickly took action to contain and stop the spread.
Deep Knowledge Grouphas done a lot of research into COVID-19. More specifically, they have researched the ranking of the economic, societal, and health stability of countries, regions, and territories globally in response to COVID-19. To this end, they have written a 250-page report full of detailed information on that analysis. If you wish to read it click here.
As mentioned above, many of these countries have their borders either completely closed off, or restricted and limited to certain crowds.
Where Can I Travel?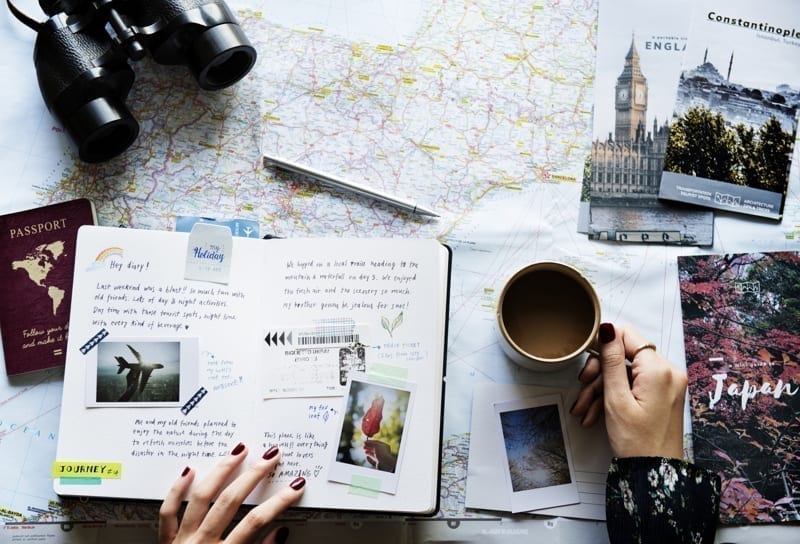 Unfortunately, for travelers from the US, Europe currently, for all intents and purposes is closed. This means that nothing within the Schengen Area is available to us, so no Portugal, Malta, France, Spain, Italy, or any Mediterranean getaway.
Asia is also closed off for the most part, except for the Maldives, Lebanon, and Cambodia.
Right now, that limits most travel to Latin America where there are a couple of countries that have done a good job keeping things relatively safe through this crisis and are open to visitors. While there are more countries open than the two I am including, I am not including them due to the lack of action and control over the virus in those countries.
Ecuador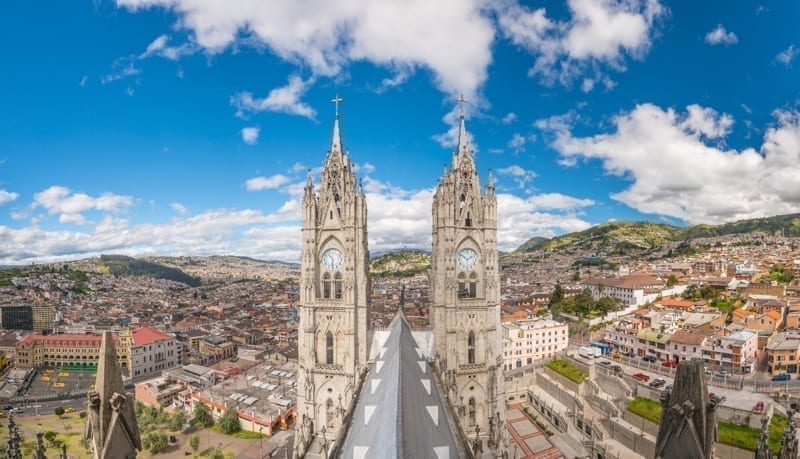 Ecuador is a low-cost haven blessed with exceptional weather, a well-established expat community, and jaw-dropping low prices. In general, Ecuador is a safe place to live as well. Crime rates are pretty low and most people say they feel safe and happy living in the country.
The standard of living in Ecuador is high, especially in Cuenca where you can enjoy all sorts of cultural experiences for a low price and even many are even free. Keep in mind that Cuenca sits at an elevation of 8,300 feet, meaning the air is thin and breathing can be difficult especially if you already have breathing problems.
What Can You do in Ecuador?
Ecuador is a pretty small country, but it does have a lot you can do to keep you entertained. Whether you want to visit a serene beach, climb the mountains, or witness a once-in-a-lifetime event, you can do it all in Ecuador.
Visit the Galapagos Islands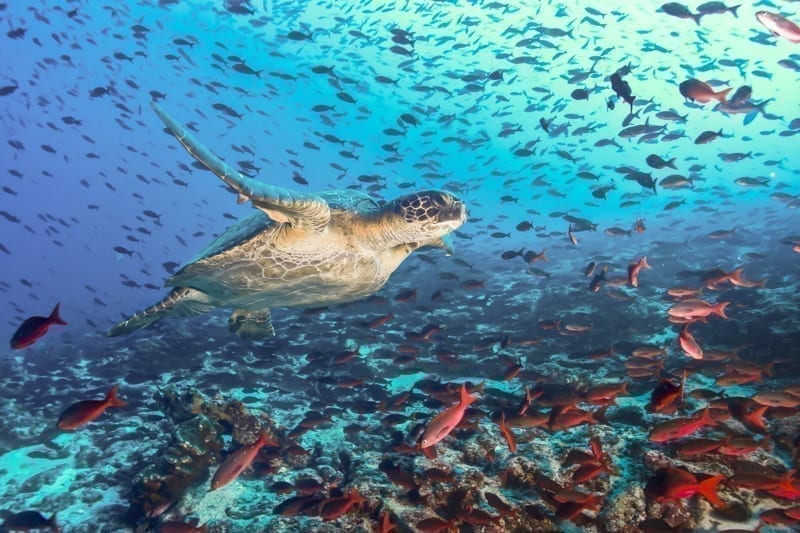 Galapagos National Park is a protected area that went untouched by humans for hundreds of years. Since its discovery, the amazing plethora of wildlife on the island was immediately noted and with the passing years, the island became a sanctuary to protect the amazing creatures that call this place home.
There are so many animals here such as the Galapagos penguin, Galapagos Tortoise (who have a lifespan of over 100 years), marine iguana's, sea lions, many species of birds, sharks, whales, and many more. There are many guided tours to take you to visit the animals up close.
Visit the Amazon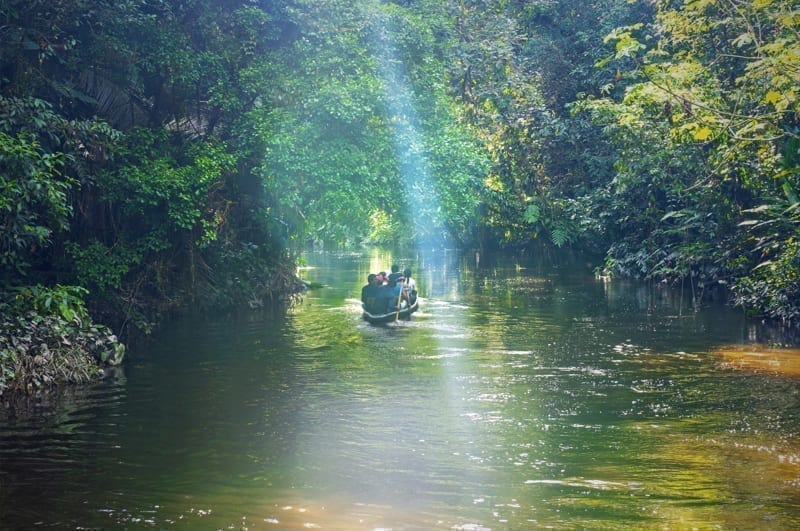 In Ecuador you can visit the Amazon. If you're adventurous you can hire a guide to take you to visit a local shaman, see a pink dolphin, go on a search for an anaconda, catch and eat piranha, see the beautiful macaws, go ziplining, or walking on the bridges in the canopy above. And there is a lot more, the Amazon river is huge, and is home to an enormous variety of wildlife.
Catch Some Waves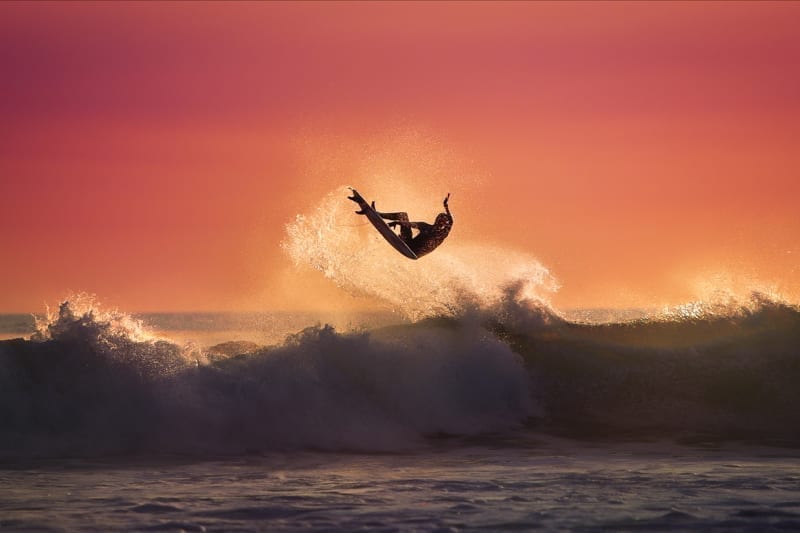 While Ecuador isn't very developed on the beach end, there are a few places you can go. If you just want to relax and enjoy a resort-type area, you can go check out Salinas which is beautiful enough that it is often compared to beaches in Miami. The area boasts five-star hotels, vibrant clubs, and top-notch restaurants.
If on the other hand, you are feeling more adventurous, you can go check out Montañita or Canoa, these two laid-back surf beaches are an excellent spot to catch some waves and enjoy a party to some nice reggae vibes afterward. The area is beautiful and full of dramatic cliffs and long beaches.
Get more information about visiting Ecuador from the US Embassy in Ecuador here.
Mexico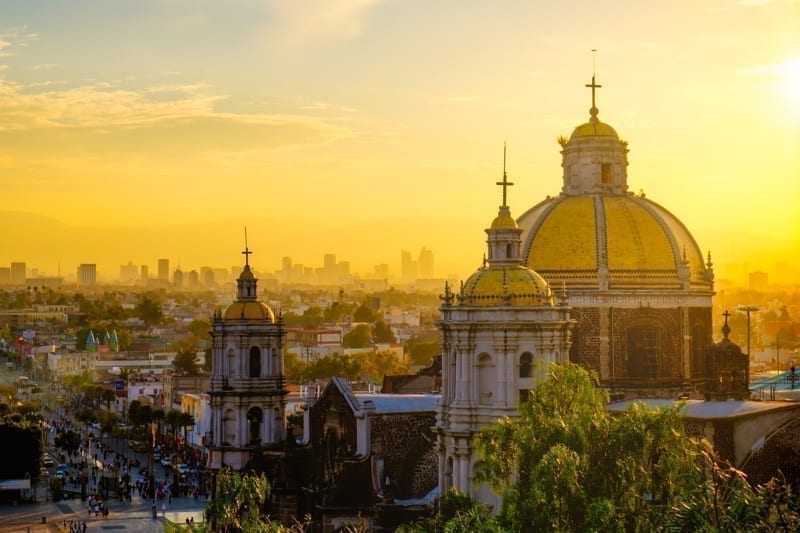 Mexico is the main tourist spot for Americans and Canadians, and that is no less true now than it was before the pandemic. Mexico is a huge country with something for everyone. There are mountain ranges, stunning white-sand beaches with world-class resorts, Mayan ruins, secluded beaches, colonial cities, a strong and colorful indigenous influence, great weather, and delicious food.
Mexico is, has been, and remains one of the best expat destinations in the world. The dollar is strong in Mexico which makes the cost of living low, it has arguably the best food in Latin America, many English-speaking expats, many English-speaking service providers, bargain real estate, six-month visa-free stays, and you can drive there easily from the US or Canada.
If you visit Mexico now, you will have to pass a PCR test. If you test positive, you will have to quarantine for 14 days.
What Can You Do in Mexico?
It'd probably be shorter to give you a list of things you can't do in Mexico. Again, this country is huge and there is just so much… but here are a few ideas of different things you can do if you decide to take a trip to Mexico anytime soon.
Museo Nacional de Antropologia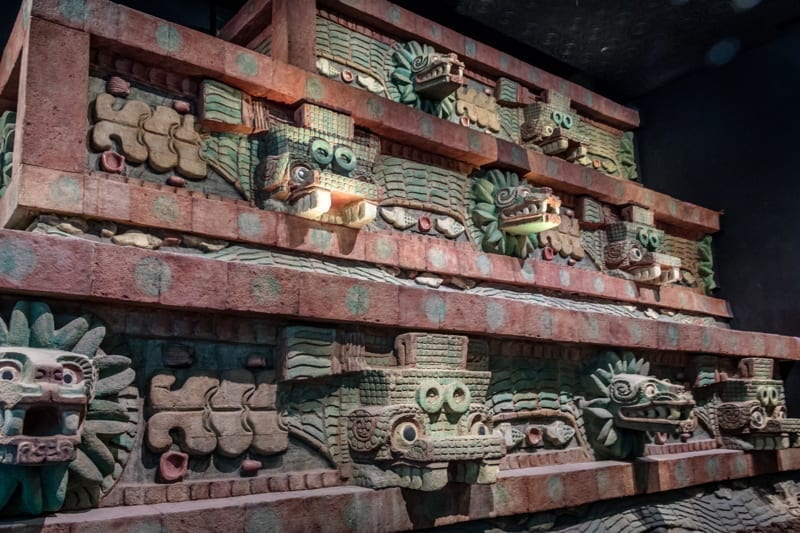 The National Museum of Anthropology in Mexico City contains the world's largest collection of Mexican art and archeological artifacts. The museum's collection is huge so make sure you set aside enough time to give it the attention it deserves. In the museum, you can see great artifacts like:
The Sun Stone – This 500-year-old stone has intricate carvings and is perhaps the most famous Aztec sculpture. The stone has been a source of mystery that has inspired researchers to keep searching deeper to pry out her secrets for many years.
Moctezuma II Ceremonial Headdress – This beautiful headdress presumably belonged to Moctezuma II, ruler of the Aztec Empire from 1502 – 1520.
Model of Tenochtitlan – Tenochtitlan is or rather was, the Aztec city that once stood where Mexico City is today. The model is made to scale.
Jade Mask of Zapotec Bat God – This stunning mask is made out of three pieces of jade, and while most say that it is a depiction of the "bat god", some researchers say that the features appear to be more feline. Whatever it was originally intended to be, it is an amazing jade carving that shows how skilled craftsman was between 100 BC to 200 AD when it was made.
And Much More – The museum is said to house a collection of over 600,000 pieces.
Playa Delfines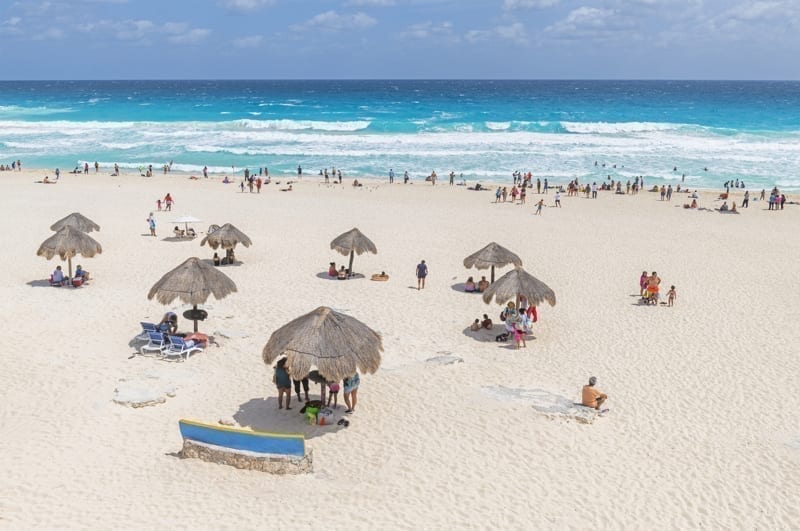 Your trip would be incomplete without a visit to Cancun. One of the best beaches to stop at during your visit to Cancun is Playa Delfines. This stunning white-sand beach is beautiful, the waters are the perfect color and temperature, there is a nice surf with plenty of waves for surfers to catch, and of course, there are dolphins!
Unleash Your Inner Foodie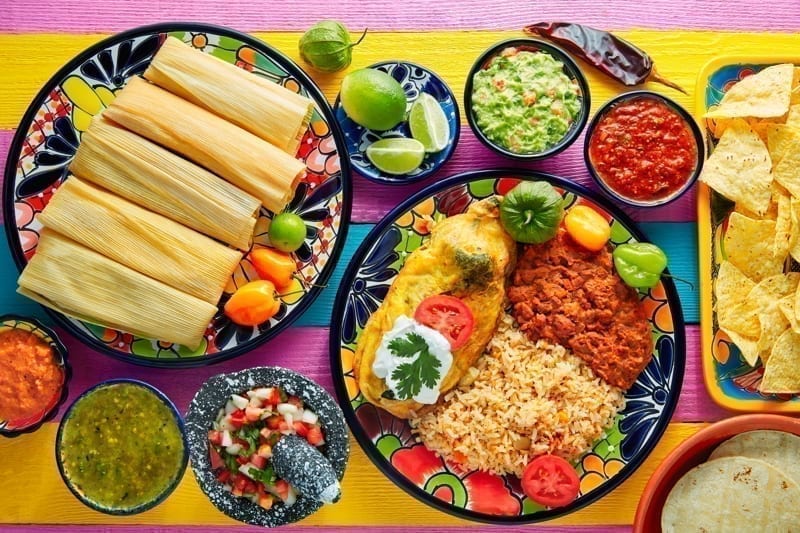 You wouldn't be doing yourself justice if you skip this step. Mexican food is amazing, and it has some of the widest variety that you'll find anywhere. Mexicans take pride in their culinary skills and wherever you go you will find a delicious meal, whether it is a family meal in a loving home, fine dining at a five-star restaurant, or a quick snack from a vendor at a fast-paced street food stall. It is pretty much all amazing and your taste buds will thank you for the experience!
Mexico is huge, so there is a lot more than you can do. For the sake of brevity, I haven't even begun to scratch the surface. But if you are interested here are 8 more things you can do while you are in Mexico. And here are a few reasons you should consider retiring in Mexico.