If you are like me, you probably start your day with a fragrant cup of roasted coffee. Did you know that Arabica beans make the smoothest, best-tasting coffee, and that Colombia is the biggest producer of these highly prized berries? In fact, the country's famous coffee-growing region, known as the Colombian Coffee Triangle, was named a UNESCO World Heritage Site in 2011.
But do you know what it takes to make that simple cup of morning goodness? The best way to find out is to take a trip to coffee country.
Caldas, one of the most famous coffee regions in Colombia, is a short 40-minute drive from Medellín, my recently adopted home town. Your first stop is a coffee finca (farm). Arriving at the finca in the morning, you can watch the sun break through the mist surrounding the nearby mountains. The plants are still wet from the overnight dew, and the workers have started their workday while the temperature is still cool.
Standing among the coffee trees on the steep hillside, the English-speaking finca owner explains how coffee is planted, nourished, and eventually harvested. Don't be surprised if one of the workers straps a plastic bucket around your waist and points you to the nearest tree with ripe, red berries to be picked. On average, a typical finca worker can collect 50 kilos, approximately 110 pounds, of beans per day.
The tour then moves to the processing area where a rustic machine removes the soft shells from the berries and sorts the beans according to size. Berries that are shelled but still have their husks are called "pergamino." The pergamino are spread out on ground tarps to be raked and left to dry in the sun for several days.
These beans are then sent to a roaster in the town of Caldas for further processing. First is the trilla process, which separates each bean from its dry husk and sorts the resulting "green coffee" into three grades. The smallest beans are the sweetest.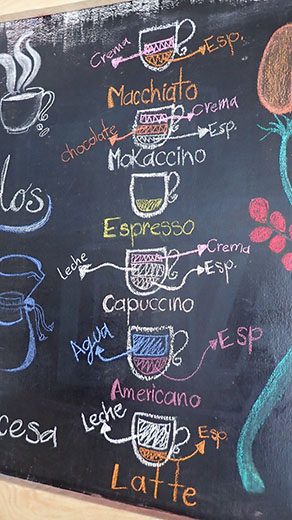 The final stage is tostión, which is the roasting process. After the toasting is done, the beans are officially considered coffee.
Now it's time to test your taste buds with a coffee challenge. After smelling 17 fresh aromas ranging from ripe fruits and spices to chocolate and even a garlic/onion combination, you can try to identify those aromas in seven different roasts of coffee beans before and after grinding. Finally, hot water is added to the ground coffee so you can taste each variety to see if you change your mind. It can be an overwhelming sensory experience, though the professionals make it look easy.
La Mesa Food Tours, based in Medellín, offers coffee day-trips. Everything is included—transportation to each location, a sumptuous Colombian lunch at the finca, chocolate-covered coffee beans, and, of course, plenty of coffee samples.
The tour leaves Medellín at 8 a.m. and returns by 5 p.m. The cost is US$115 per person, and each tour is limited to 10 people. All tour guides are bilingual (English and Spanish) and very knowledgeable. You can get in touch with La Mesa here for a special discount, for Live and Invest Overseas readers only.
Wendy Howarter
Editor's Note: Wendy Howarter will be among the real-life Colombia expats participating in our Live and Invest in Colombia Conference taking place in Medellín April 20–22.
Colombia's City of Springtime and Flowers has to be seen to be believed. This until-now overlooked city checks every single box on the would-be retiree's list… and holds out enormous investment upside to boot.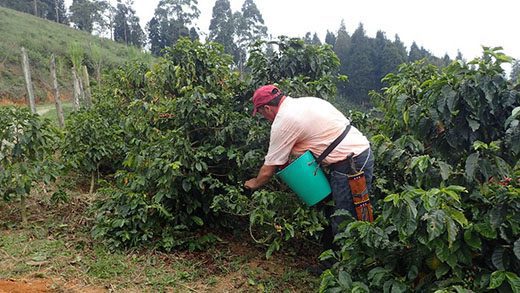 Medellín has it all: near-perfect weather (it's springtime all year long)… world-class health care (five of the best hospitals in all Latin America are here)… a very affordable cost of living… and the real estate? It's a global bargain and one of the world's best investment opportunities for 2016.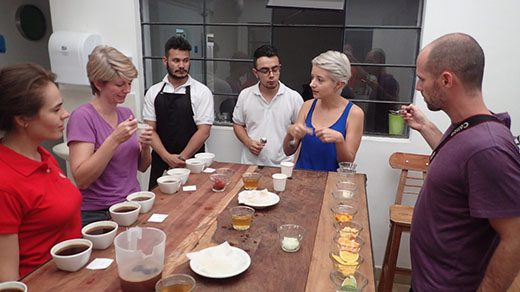 Continue Reading: Access Panama Tours Of Panama City, Coronado, And The City Beaches