When visiting a new country, we usually tend to favor traveling during the summer months—peak tourist season. But is it terrible to visit a country during off season? Depending on your priorities, it might be just right for you…
Portugal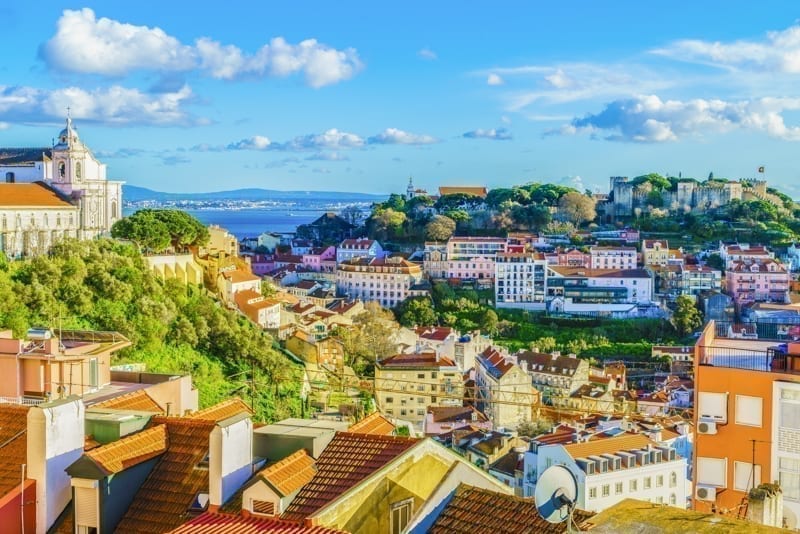 Portugal has a Mediterranean climate, and it can vary according to the region. Mostly, it has hot and dry summers and cool, wet winters. In the north it tends to get colder and some areas can even get snow.
January is an off-season month, as it is cool and the weather can get unpredictably rainy.
November is another low-season month, where the north gets more rain but the sun is still shining in the south. You can get great deals around this time because the crowds are smaller.
The great thing about Portugal, especially around the Algarve areas, is that even the off-season has great weather. The country prides itself for having great weather almost year-round, so if you prefer a more tranquil and quiet stay, you will still be able to enjoy a pleasant time here.
Italy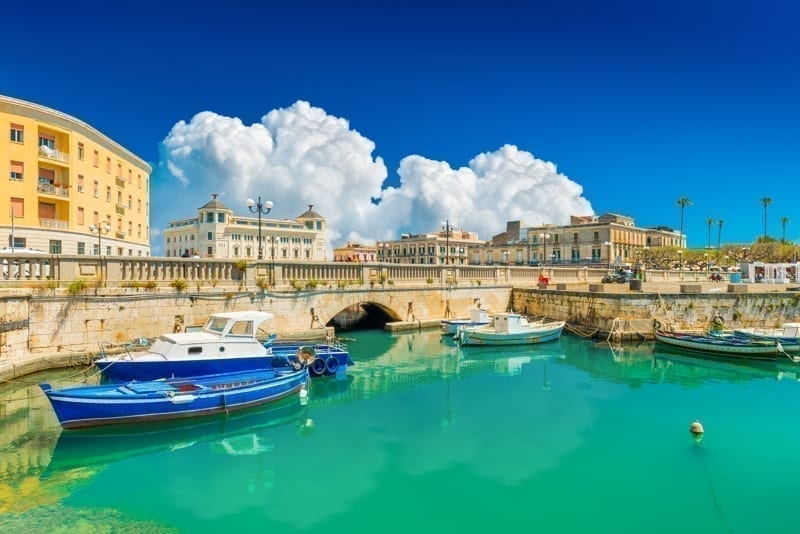 During the winter time, Italy's climate ranges from mild along the coasts of Sardinia, Sicily, and southern mainland and very cold and snowy in the northern part of the country. Venice, Florence, and even Tuscany can get slightly snowy.
What's great about visiting during winter is that you can get very low-priced plane tickets and hotel stays for most of Italy. You'll find everything much less crowded than the summer months, and historic and popular spots might even be more enjoyable during this time.
And along the coast, you will be able to find pleasant, sunny days, where its not too cold, and not hot.
Plus, only because its low-season it does not mean there are not a vast number of activities you can partake in. During this time, you'll see Christmas markets and the opera and theater seasons are just beginning. Let's not forget visiting popular museums and sites—minus the long lines.
France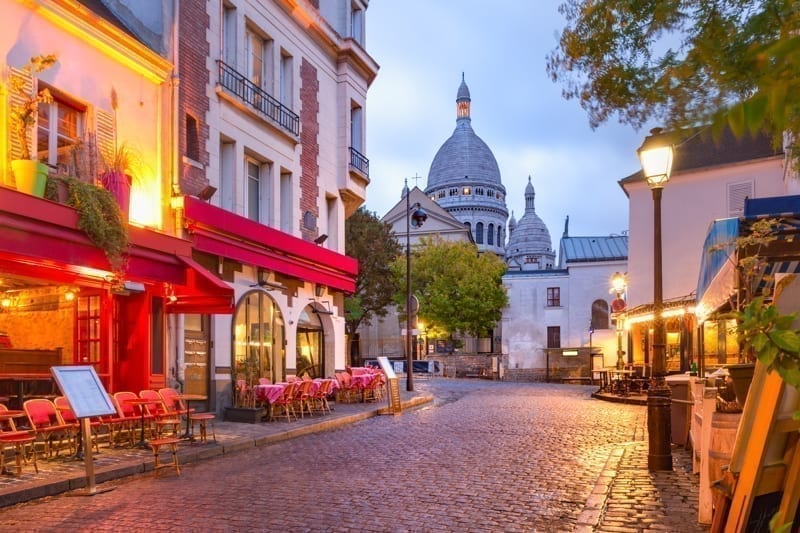 In France, November welcomes the start of the off-season. With tourists long gone, visiting during this time gives you the opportunity to live like the locals.
The country gets its fare share of rainfall during December. Snow falls for only a couple of days in cities like Paris, Lyon, and Strasbourg. However, you won't be seeing much snow in Bordeaux and Nice.
Average temperatures for Paris and Lyon average 45°F to 36°F, and in Bordeaux, the highest average 50°F.
The City of Light takes on a new look where everything lives under a sheet of snow. With holidays around the corner, Christmas lights, ornaments, and fairy lights decorate the city turning it into a true winter wonderland.
Christmas markets and light festivals abound, so layer up and don't let the cold keep you inside.
Thailand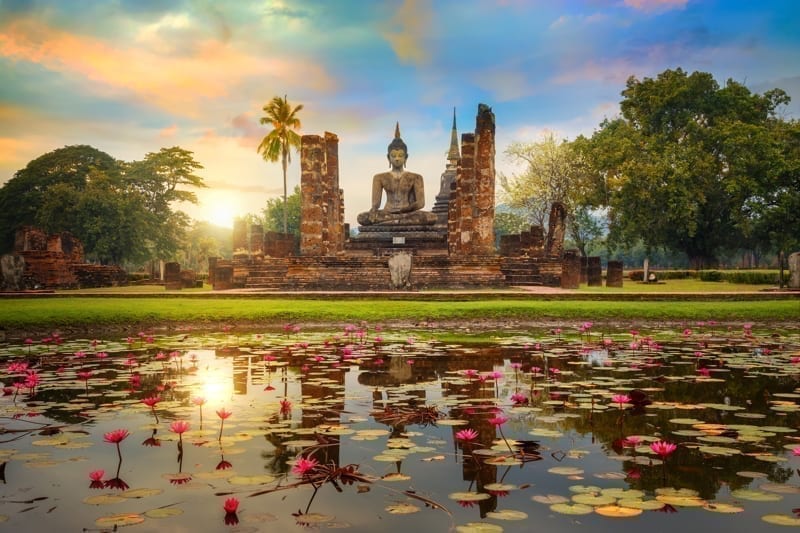 This Asian country has a subtropical climate, so it's mostly hot and humid year-round. The hottest temperatures can get to about 105°F, and even during the cooler rainy season the average highs are about 86°F. Throughout Thailand, the seasons are rainy or dry.
The low season in this country coincides with the rainy season, July through October, in most major areas. During this season, the heat is not unbearable, but you will find that it rains almost every day. It is usually in the afternoons or early evenings though, so it is possible to plan outdoor activities around this.
And if you were planning to snorkel, scuba dive, or partake in other water activities, this might not be the best season to do this.
But as it usually goes during the low season, it is cheaper, less crowded, and there are still plenty of events and activities to enjoy.
Spain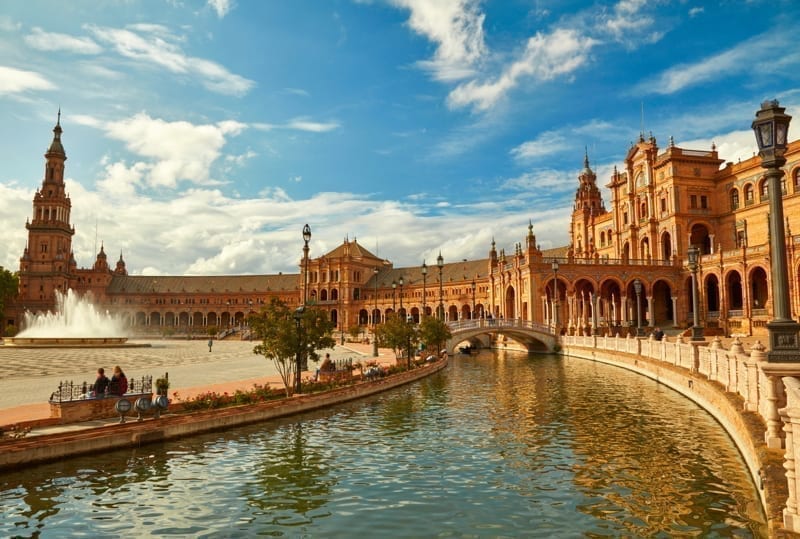 One of the reasons Spain is popular is because of its subtropical climate. On the North Eastern coast, it is Mediterranean, and Continental in the central part of the country.
During peak season in the summer, it can get hot… too hot. A lot of locals even close down shops and restaurants to go to the cooler parts of the country. Spain during winter can be a lot more enjoyable for many. Off season is usually around December to February, and temperatures average from 37°F to 51°F.
Many people picture Spain as a sunny, hot, and beach vacation spot. But being in the country during winter has its benefits. Spain has more mountains than any other European country, so this is the perfect place for skiing. You could even go skiing in the southern areas and within the same day be by the beach.
Malta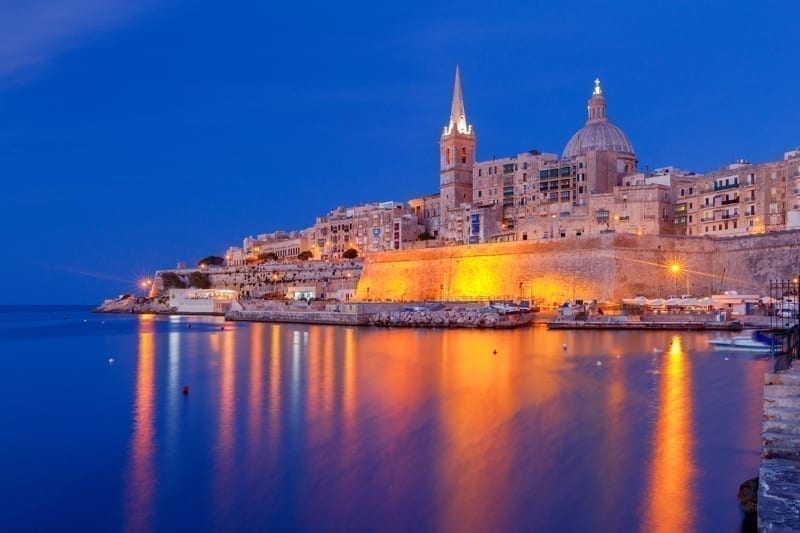 You might not think Malta as your first option for a winter destination, as this island country is in the middle of the Mediterranean, with miles of beautiful coastlines, and it's a popular diving spot.
But weather in Malta is enjoyable almost year-round, similarly to some areas of Portugal. Peak tourist season in Malta takes place during July and August, and with an average temperature of 80°F, it's still pleasant.
Winters in Malta average from 62°F to 68°F, giving the country a spring-like feel almost all year. This country also boasts one of the highest average hours of sunshine in the Continent, with around 3,000 hours.
If you're not fan of the cold and are looking to have a vacation without the crowds, Malta is a fantastic place for this.
Colombia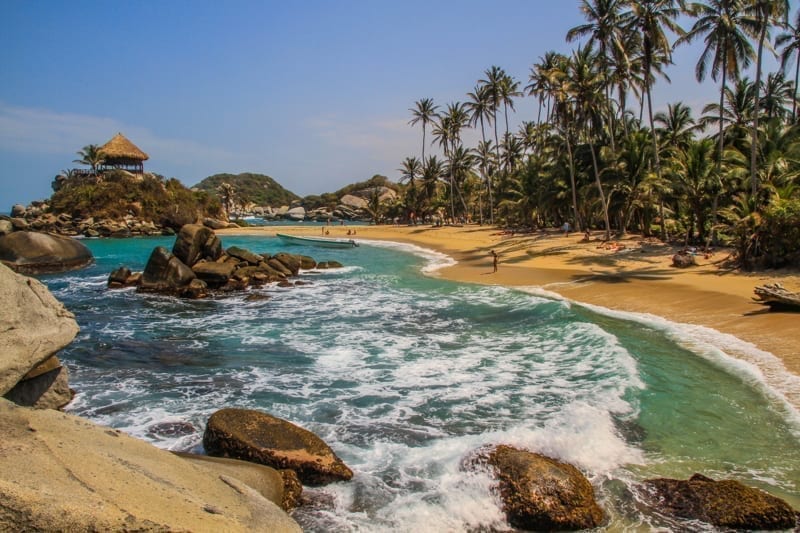 Like Thailand, Colombia has two seasons, rainy and dry. During the rainy months it usually doesn't rain all day, but you can expect it frequently.
Colombia's low season runs from April to June and October to November. During these months the average temperature is about 88°F in cities like Cartagena and Cali. It gets colder in Bogota, with average high temperatures of 67°F. The always popular Medellin enjoys high average temperatures of 82°F.
As this is the most affordable time to visit the country, it is great to enjoy indoor activities like museums and theaters while it rains, but still being able to go out and about. Regions like the Amazon are appreciated better during this off season.