We recently wrote an article to answer the question, what is an expat?
The short answer is that an expat is a person who lives in a country other than the one that they were born in.
There are many reasons that people decide to move away from their homeland. In many cases people move overseas for work, they may get a job offer in another country that is very enticing, or they may decide to open their own business and find a country that has a need for the service they can provide. Digital nomads who run their business online, often take the opportunity to travel and explore different parts of the world. There can also be advantages that entice people to move to a foreign country such as a low cost-of-living or the opportunity to own land by the beach.
In our article defining an expat we briefly mentioned six countries that would be great for an expat to live in, these places offer a high-standard of living and great weather. We are working on our rankings for 2021, but for now let's go further into our top-ranking suggestions for 2020.
Portugal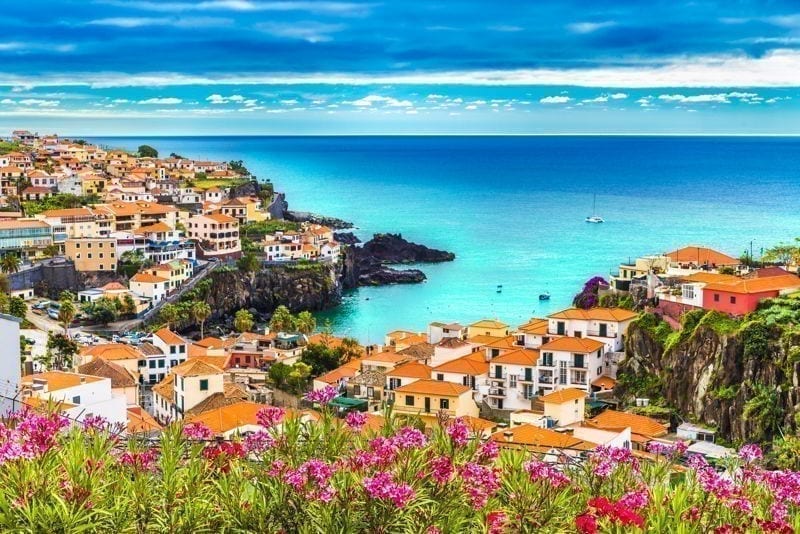 Portugal is an amazing little country. It is fairly new on the expat radar, but is already home to over 100,000 expats. Portugal has a low cost-of-living, a mild climate, hospitable locals, white-sand beaches, architectural splendors, great cultural and artistic treasures, is ranked as one the safest countries in the world and English is spoken by most locals.
Travelers were first enticed by the dazzling landscapes and stunning beaches, and now many of those travelers are enticed to stay by their welcoming residency programs.
Retirees, digital nomads and expats can't go wrong with Portugal. It has everything, whether you want to try some new wine, enjoy the sparkling beaches, eat some great food, explore a medieval castle or enjoy a game of golf on one of many world-class golf courses. Portugal also offers top-notch healthcare and great bargains on real-estate.
The Algarve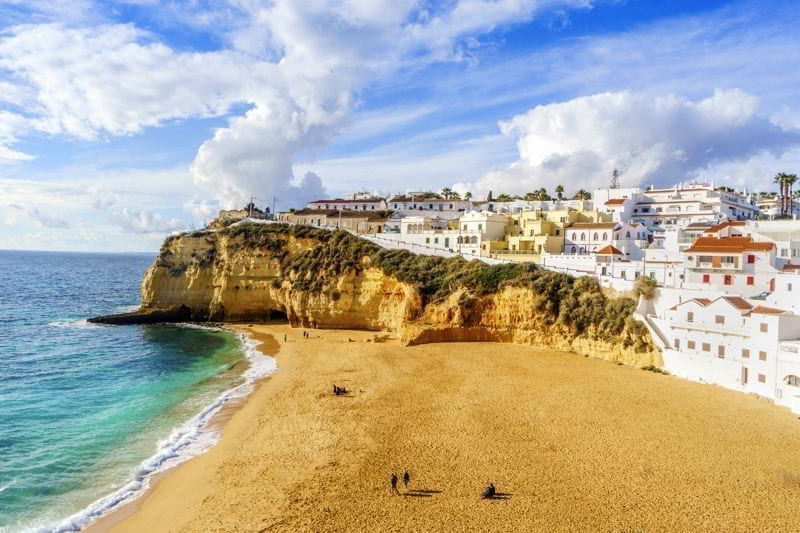 The Algarve region is the undisputed favorite spot for foreigners in Portugal. This region is safe, laid-back, has very little crime and it is an area set up to cater to retirees and families.
This region is also well-known as a top summer destination for European travelers seeking some time in the sun. It is also the top destination for expats in Portugal. With a great variety of activities and very little crime, this region has attracted over 100,000 foreign residency retirees.
Mexico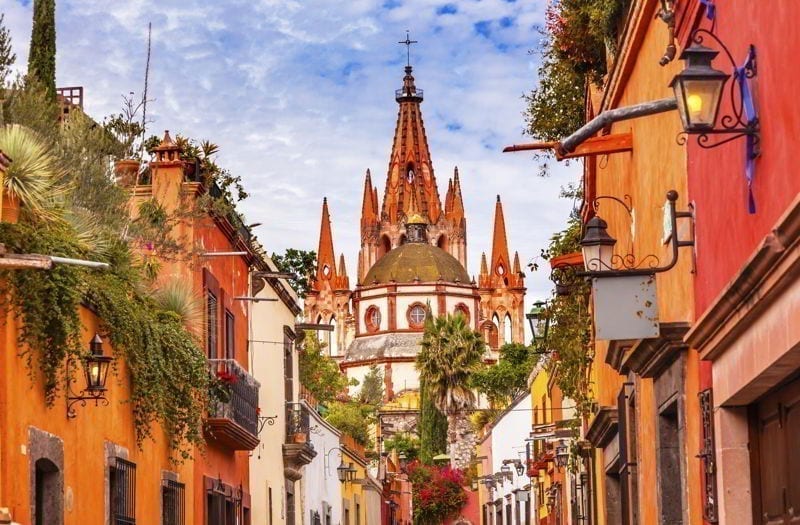 Mexico is the most easily accessible country for retirement from the United States and Canada. Mexico is an enormous country with enough diversity in scenery and lifestyle to suit almost anybody, and there are endless opportunities for an expat. This country has two long and beautiful coasts, Mayan ruins, rivers, lakes, rain forests, jungles, colonial cities and mountains.
With the ease of travel to the United States and Canada, plus the vast diversity of options, Mexico has become home to the largest established expat community for North American retirees in the world.
Life in Mexico is very affordable, and with its proximity to the United States, travel back home is easy for any North American expat. And for any expats from countries outside of the America's, Mexico is also home to many international airports, with worldwide arrivals and departures, servicing all the major cities of Mexico.
Mazatlán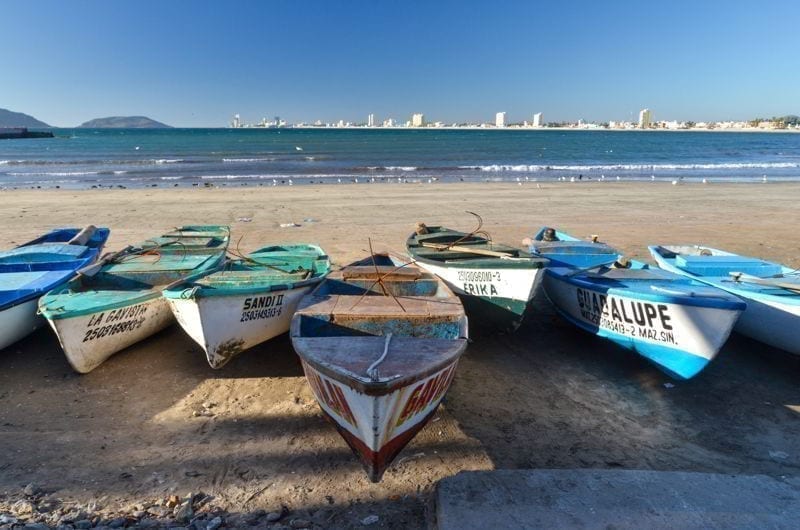 Mazatlán is a beautiful region located on the Pacific side of Mexico. This area has a lot to offer visitors, there are historical monuments and attractions all over the city, there is live theatre, an aquarium with more than 200 fish species, fishing tours, stunning beaches and islands and delicious street food.
Mazatlán is easily one of the best beach towns in Mexico. We spoke in more depth about Mazatlán recently in our article where we did a side by side comparison of Mazatlán versus Puerto Vallarta. This region also offers a low-cost option for beachfront living.
Panama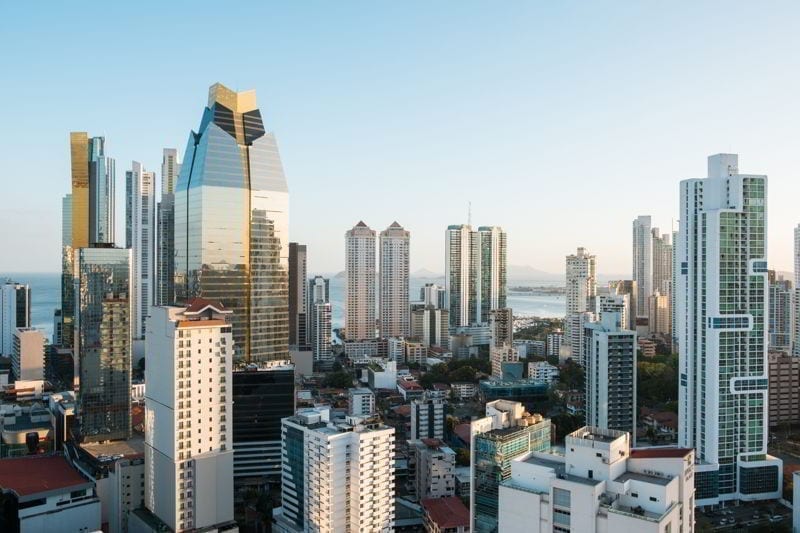 Panama is a wonderful country that has been blessed with many stunning qualities. In Panama there are quit colonial towns, mountain havens, beautiful islands and beaches, and modern fast-paced cities. Life in Panama is laid-back and the people are friendly and welcoming.
Panama is in an ideal spot with the Canal that allows it maintain a steady economic strength. The cost of living in Panama can be low depending on where you live, but it is worth keeping in mind that there are many other benefits for the retiree than just the cost of living.
This country is our number one spot to start a new business. It has a well-developed infrastructure, English is widely spoken, business expense is really low, the currency is the US dollar, and there is a large labor pool filled with talented individuals seeking an opportunity.
David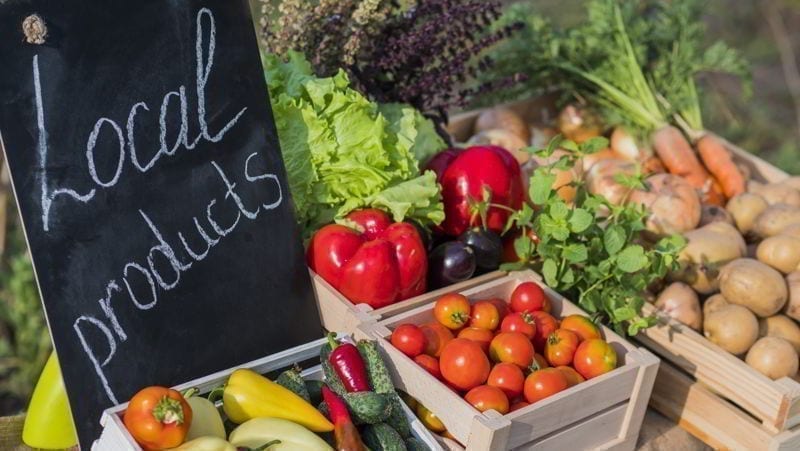 David is a pleasant, beautiful and affordable region in Panama. This agricultural area offers year-round fresh produce, low-prices, affordable real estate and endless options for activities. There are mountains, lakes, rivers, natural springs, parks, beaches, movies, shopping centers, a volcano and large street markets. The rain-forests offer ziplining tours, there is surfing on the beaches and deep-sea fishing charters.
David offers an excellent quality of life and is a great choice for any retiree or expat.
Colombia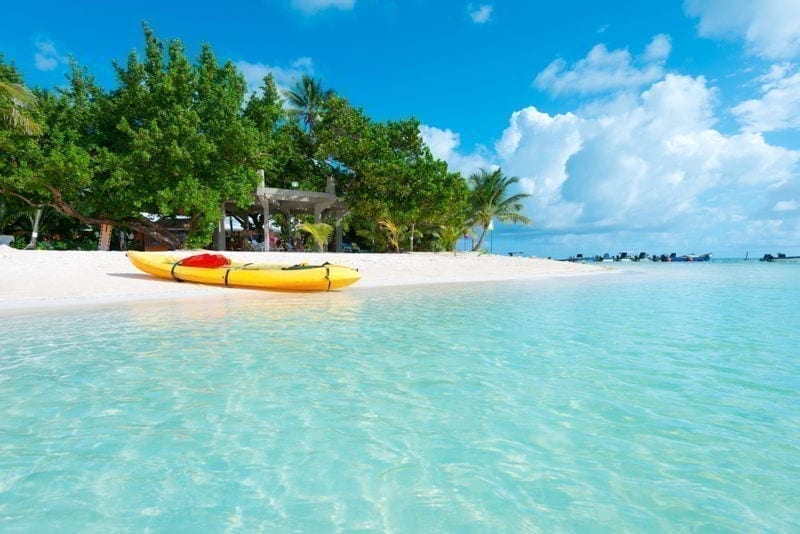 Over the past several years Colombia has climbed its way up to being a top spot for retirement. It is a great expat destination and definitely one of the world's top havens.
Colombia is home of the best health care in Latin America and in Colombia you can live a premium lifestyle at a low cost. This low cost-of-living is one of the biggest benefits that attracts retirees to move to Colombia. If you're looking to cash out your savings and live a life of luxury, Colombia is an excellent choice.
Colombia has a wide diversity of landscapes and climates and offers a little bit of something for everyone. There is nearly 2000 miles of coastline, both on the Caribbean sea and the Pacific ocean, there are tranquil towns by the Sierra Mountains, and several classic, colonial cities.
Medellin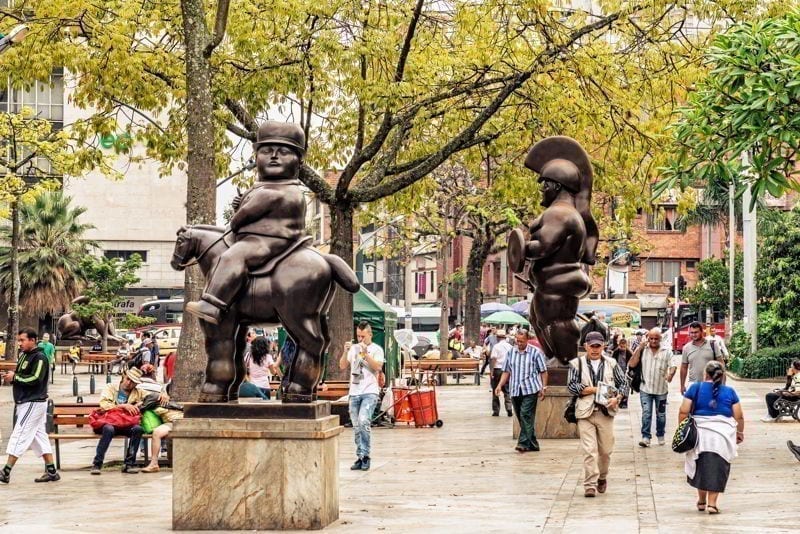 Medellin, the city of flowers, is lovely city with physical beauty all around. The area is filled with rolling green hills, tree-lined streets, and is kept clean. It is a first-world environment with well-maintained roads, high-speed internet, great shopping and dependable financial services. There is also a rich, cultural scene, with theater, opera, musical events and many exciting festivals.
Italy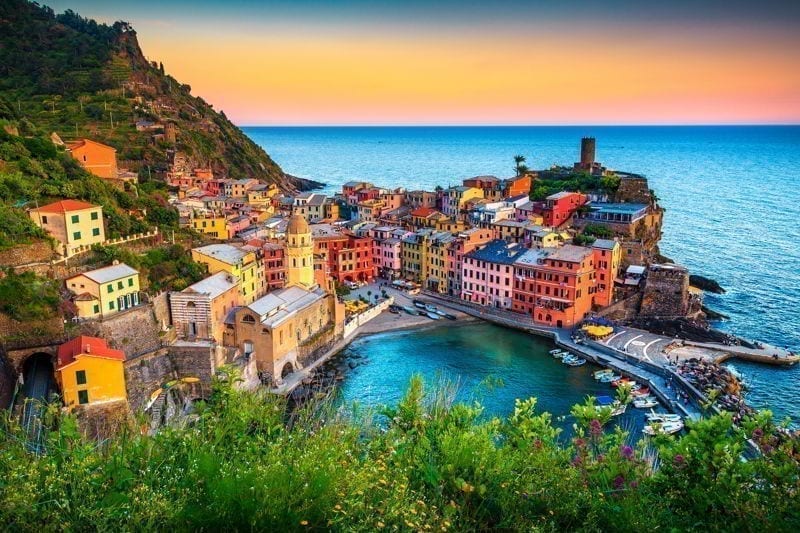 Charming old towns and pleasant country scenery await you in Italy. Italy is the ideal spot for anyone in search of a quintessential Old World lifestyle. Italy is a lovely country filled with culture, friendly locals and amazing architecture. Even without going to big cities like Rome there is a lot in Italy to hold your interest.
Over the years Italy has become a popular retirement spot for expats. Life in Italy can be very affordable, in fact, many parts of Italy can be far cheaper than living in the United States.
Italy is a large country and offers a wide array of attractive sights for the visitors. Of course, there is Rome, to visit the colosseum and Vatican, but throughout the country there are many more ancient sites that are equally impressive. There are also beautiful beaches, cobblestoned streets, charming country roads, savory wines and delicious food to be found everywhere.
Abruzzo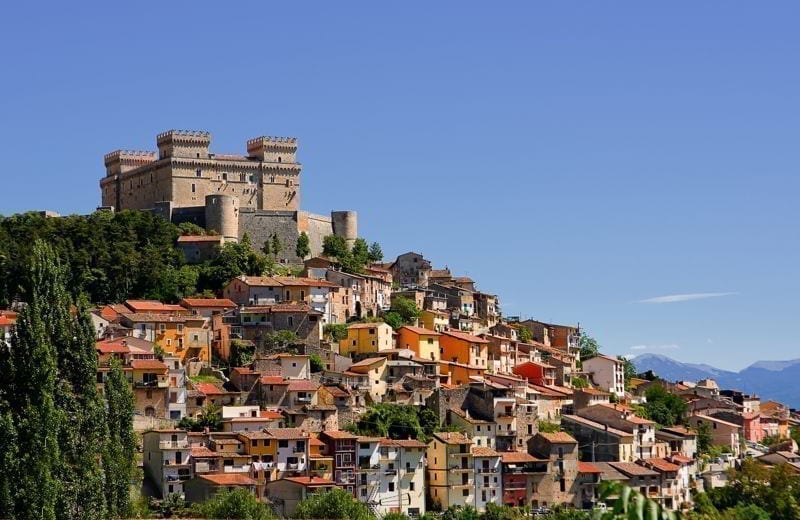 In southern Italy is a beautiful area known as Abruzzo. While Abruzzo isn't as well-known as other areas such as Tuscany, it is very affordable, has charming towns, gorgeous coastlines, beautiful hills and mountains, and is an ideal location for retirement.
Dominican Republic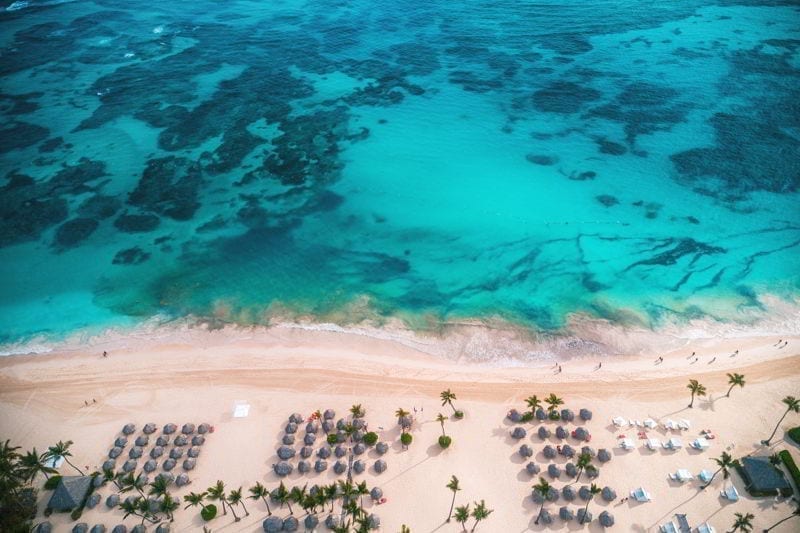 The Dominican Republic is one of the most affordable areas to live in the Caribbean. It offers old-style colonial living, has one of the most well-established and well-known expat communities in the world, offers great healthcare, and it is beautiful.
While most of the Caribbean has some of the most expensive real estate in the world, the Dominican Republic is an exception. It is affordable and it comes with benefits. The Dominican Republic also offers a generous residency package, and residency can be gained easily and quickly.
Las Terrenas
Las Terrenas is a beautiful area that offers a high-quality of life for expats. There is a large and established community here made up of visitors from all around the world.
Property prices in Las Terrenas are very affordable and a retiree can retire to a beachfront Caribbean home in this area for a bargain price.
There is a lot to consider when thinking about where you want to make your expat haven. It really just depends on what you are looking for. Everyone has different needs.
If you are disabled you may need to look for which countries are most accessible, please check out our article about the top four disability friendly countries to retire to by following this link.
If you are planning on retiring overseas check out our article about the world's best places to retire in 2020.