Countless tourists and expats flock here every year, but others continue to stay away, concerned that the Caribbean is too expensive. In some places, it certainly can be… but is the generalization fair? We take a look at some of the cheapest places to live in the Caribbean.
If you're thinking of coming to the Caribbean with a view to living or buying a property, you will need to do some exploring first. This list will give you an idea of where you can find the best value for your money and how much your exploratory mission will cost.
Belize – One of The Cheapest Places To Live In The Caribbean According to Forbes 2019
Belize
is the only English-speaking country in Central America. Furthermore, it was the heart of the ancient Mayan civilization. Many ruins exist to this day and make for fascinating exploring and hiking.
This country is definitely one of the cheapest places to live in the Caribbean. Compared to American standards, you could live quite
comfortably
with $2000 a month.
Belize is the only country in the world with a
jaguar reserve
and is also a paradise for birds and insects. Conservationists reckon over 500 species of birds and 500 species of fish live in Belize.
The expat community in Belize is well established and welcoming. Some developments are being built in a wide range of locations. Therefore, Belize is an excellent option if you're looking to move to a Caribbean island with a strong expat community.
Flights
Flying to Belize is a steal. You can easily get here for US$150 from the States, though you will need to shop around to ensure the best deal. February and the major U.S. holidays are the most expensive times to visit.
Accommodation
Airbnb is an increasingly useful option in Belize, costing about US$30 a night. Budget hotels will also take you in for US$40. Buying a property in Belize is fairly simple and reasonably priced. Buying with a view to future rentals to vacation-goers is becoming a popular option.
Cost of Drinks
Most bars offer a happy hour, which is an enjoyable way to keep costs down. Drinks are generally cheap at about US$2 a bottle of beer. Avoid the high duty on imported goods by aiming to eat and drink locally. Belize produces many sweet fruit wines. Cashew wine and Soursop wine, said to have medicinal properties, are common drinkS.
Cost of Food
The best places to eat are generally the local eateries that specialize in fresh produce. Here you can get lobster for US$12 and most other dishes for easily under US$10. The national dish of Belize is rice and beans. This Creole dish is popular throughout all Belize.
Investment Opportunity with Live and Invest Overseas
Margaritaville is a beachside, luxury property on Ambergris Caye that will generate turn-key cash flow when you're elsewhere. A destination property with 3 restaurants, a gym, a spa, volleyball and bocce ball courts, paddleboards and kayaks, and an oceanside bar where it'll be permanently 5 o'clock. Prices start at US$350,000 with financing available. For more information click here.
Dominican Republic
The Dominican Republic is currently going through a period of rapid development. And more in line with its increasing tourism and expat numbers. In contrast, property prices are low, but local financing is also available.
Residency
here makes a special mention must. It's super quick and easy.
This makes the Dominican Republic one of the most attractive and cheapest Caribbean island to live in
. 
Flights
You should be able to fly here for under US$300 most of the year. Some budget airlines have deals for as low as US$100 each way.
Accommodation
Lots of the cheapest hotels are not listed online. If you're prepared to wing it, you can find the best deals on arrival. Away from the tourist areas, if you book online you can find lots of places charging less than US$30 a night for a clean and comfortable double room.
Cost of Living
A pint of domestic draught beer will cost about US$2 and a bottle of imported beer, about US$2.50. The national drink of the Dominican Republic is mama juana. This is a brew made with tree bark, herbs, rum, red wine, and honey. It tastes similar to port, and the people here are proud of it. Among its numerous reported benefits, it's said to be an aphrodisiac as well as a cure-all medicinal drink.
Cost of Food
A three-course meal for two in a decent restaurant will cost roughly US$40. If you're looking to save money you can still eat well for US$10 per head. La bandera Dominicana translates to the Dominican flag, but it's also the name of the national dish. It's made up of rice, beans, and braised chicken or beef. It is so popular it's eaten at least once a week in most Dominican households. Even though it is not the cheapest cost of living in the Caribbean, you can live comfortably with $1800 a month for a couple. 
Check out our 12 Reasons Why We Chose To Live In The Dominican Republic.
Curaçao
Curaçao is a Dutch Caribbean island off the coast of Venezuela. The Dutch and the Spanish influence dominates the history of Curaçao. Their combined architectural styles give Curaçao its unique feel. The third influence, Creole, is present in the cooking and language. English and Dutch are also spoken here.
Curaçao is something of an undiscovered gem. The Tourism Board is working hard to promote the island and encourage new visitors. The long-term prospects look encouraging. The beaches are empty, which for a Caribbean island is a major selling point.
The deep-water nature of the island means the welcome sea breeze is reliable. Curaçao is becoming a top destination for kitesurfing as well as windsurfing and sailing.
In fact, the only reason it's not a competition place for these sports is that the deepwater makes it hard to lay buoys for races
. 
Flights
Flights from the States start at US$214. Curaçao is not on the hurricane belt and remains a safe destination any time of year. If you're looking for a cheap flight, the time to avoid is from December to April.
Accommodation
Hotels are not prohibitively expensive. Airbnb is a better bet for cheap accommodation. A few of the hostels are worth investigating. They are more like bed and breakfasts than student housing dorms.
Cost of Drinks
Alcohol is slightly more expensive than elsewhere on this list. A pint of domestic beer costs about US$3.50 and imported will set you back US$4. Happy hour is a big deal here though and perfectly timed for enjoying some cold drinks as the sunsets. Curaçao is the home of the blue Curaçao liqueur, and you can tour the distillery here.
Cost of Food
Costs of eating out vary dramatically. Expensive restaurants tend to be, well, expensive. Still, for US$20 a head you can eat a restaurant meal here, and if you enjoy fresh fish you will have plenty of options. During the day, vendors provide a wide range of street food to try. At night, food trucks provide delicious and budget-friendly options.
Puerto Rico
One of the biggest rum-producing countries in the world, Puerto Rico is also known as the "island of enchantment
." It's less touristy than some of the other major islands in the Caribbean and still has an authentic feel to it. This is one of the cheapest places to live in the Caribbean with benefits like you´d be living in the USA.
One of the main reasons to come to Puerto Rico is the Bioluminescent Bay. Tiny blue micro-organisms light up the bays at night providing a magical experience. Only a handful of places in the world is home to these organisms. According to the Guinness Book of Records, they're brighter here than anywhere else in the world.
Puerto Rico marks from average to the cheapest cost of living in the Caribbean.  American influence on the Island is hiking up prices to an unprecedented rate.
Yet, Puerto Ricans receives millions of American Dollars in subsidies, lowering the cost of basic goods
.  That said, inflation is also countered with natural disasters like 2017 Hurricane Maria. 
Flights
You can get flights to Puerto Rico for under US$125. Aim to fly out between April and June, and you will escape both the highest prices and the rainy season.
Accommodation
You can find beachfront hotels for US$50 a night, and the prices decrease as you move away from the beach. Hostels tend to focus more on backpackers, but Airbnb options are also available.
Cost of Drinks
A pint of local draught beer will cost you US$2.75 rising to US$3.50 for a bottle of imported beer. Wine is also reasonably priced. In Puerto Rico, you will find a range of inexpensive bars. Puerto Rico is the home of the world-famous piña colada. Try to drink one without thinking of that song by Rupert Holmes.
Cost of Food
About US$20 a head will get you a basic meal for two. Look out for deals at the seafood restaurants outside the expat areas. A special word must be said for the roadside stands where whole pigs are roasted… the exceptionally tasty and surprisingly cheap national dish of Puerto Rico is a must-try.
Grenada
Grenada is home to a huge nutmeg plantation. The scent of nutmeg is what many visitors associate with the island. It has the nickname of the "spice island," and time and space seem to bend and distort when you arrive.
Perhaps
it's the slower pace of life or the turquoise seas.
Apart from beaches, Grenada has a rain forest to explore and hot springs to unwind in.
The submerged volcano heats the pools to temperatures of 95°F, making for a
truly
relaxing experience
.
Grenada has some of the most beautiful flowers in the world and a diverse range of species. Grenadians love these flowers and are famous for making stunning floral arrangements. In fact, Grenada has won 13 gold medals at the Chelsea Flower Show. The beauty of their flowers guarantees to leave a lasting impression. With so much to see, smell, and feel, Grenada makes one of the cheapest places to live in the Caribbean.
Flights
Flights here can be had for as little as US$250 even during the peak season between January and May. If you travel outside of those dates you can sometimes get here for under US$200.
Accommodation
Airbnb is your friend in Grenada. The island has a lot of luxury and high-end hotels. Airbnb rooms and apartments are available for as little as US$30 a night.
Cost of Drinks
Prices here are not expensive when you consider your surroundings. Imported beer costs US$3 to US$4, although a glass of quality wine will cost more than in the States. Rum punch is a signature drink here, made with fresh local fruits. Rum—the best value drink in Grenada—is stronger than elsewhere. Drink slowly!
Cost of Food
You can eat well for US$10 a head, but US$20 will get you a tasty meal with a couple of courses. As I mentioned above, wine is expensive here. Consider drinking a couple rum-based cocktails instead!
Jamaica
Jamaica guarantees a warm welcome to everyone who visits. On arrival, you will find a wide variety of activities to do here. Golf is becoming a major selling point for the island. Many golf-courses are attracting tourists from all over the world.
Bob Marley was born here, and the Jamaicans celebrate and preserve his legacy. You can visit his house in Nine Mile as well as the Bob Marley Museum. The house where Ian Fleming wrote the James Bond novels is also in Jamaica. It is now owned by the Island Records owner who signed Bob Marley.
Another reason to visit Jamaica is the people. Visitors often mention that the people they encounter there are warm and welcoming.
Jamaica has one of the cheapest cost of living in the Carribean considering its infrastructure development
. According to
expatistan.com
, the cost of living in Kingstone is 52% cheaper than NYC.
Flights
A popular destination for some winter sun. If you fly to Jamaica between November and January you can get some of the best prices. Flights from the States are near the US$200 mark.
Accommodation
You can find plenty of comfortable rooms with Wi-Fi in the US$25 to US$35 dollar range, although you will have to do without air conditioning. Being an island, at midday, a sea breeze usually arrives to keep things pleasant.
Cost of Drinks
The local beer is RedStripe: It is excellent and reasonably priced at US$2 a bottle. Prices vary across the island with the tourist areas being far less cheap than elsewhere. Ginger beer and coffee are Jamaica's two most famous drinks. The Blue Mountain coffee is particularly recommended.
Cost of Food
Jamaica has some of the best food in the Caribbean; delicious jerk lobster comes in at under US$10 and this is one of the more expensive items on the menu. Your food budget will go a long way here. As well as jerk seasoning, ackee and saltfish is also considered the national dish.
Honduras
Christopher Columbus gave the name
Honduras
and
literally
means "the great depths." Columbus said "Thank God we've left those great depths" upon arrival here.
Recent years gave Honduras a lot of negative press. Above all, the civil war rising in the public's perception of this country. Visit Honduras and you will see this is no longer the reality. Tourists are safe here and generally made to feel welcome.
The bad publicity also means Honduras is not as touristy as other Caribbean countries
. In fact, it's one of the most unspoiled countries in the world. About 40% of Honduras is patrimonial land and nature reserve. Because of this, Honduras
is categorized
as one of the cheapest places to live in the Caribbean. 
Like Belize, Honduras sits on the world's second-largest coral reef.
It's also home to lots of Mayan ruins, several of which are particularly prized for their intact hieroglyphs
.
Flights
Flights here start at US$150. The cheapest time to visit is during May, October, and November.
Accommodation
Prices are more expensive on the Caribbean coast, but Honduras remains one of the most budget-friendly places around. However, Airbnb or hotels will provide you with a room for US$40.
Cost of Drinks
Bottled beer costs roughly US$2 for imported; draught beer is hard to come by. Rum cocktails will set you back about US$3. Guaro is a liquor made from sugar cane, which is popular throughout the Caribbean and especially in Honduras. Honduras also produces excellent coffee.
Cost of Food
Honduras is an amazingly cheap place to eat with an abundance of fresh fruit. Again, the Caribbean towns tend to be more expensive. For US$15 a head, you can enjoy an excellent three-course meal at a restaurant. The national dish is plato típico and combines beef, plantains, cabbage, beans, and tortilla.
In Conclusion
All of the cheapest places to live in the Caribbean have a few things in common. Firstly, is the temperature; it will be either warm or hot all year. A few of these destinations have a rainy season, but even then, you can expect a few sunny days each week.
Secondly, every country in the Caribbean has amazing beaches and diving. The clear waters are perfect for scuba or snorkeling and the marine life varies from tropical fish through to turtles, whales, and sharks. Despite the occasional shark, the beaches here are safe.
Finally, the culture varies from place to place according to the country's history. One thing remains the same though… the laid-back attitude and insistence on taking each day as it comes. To sum up, if you're looking for somewhere to escape the stress and dismal weather, you should consider the Caribbean. It needn't break the bank.
Oliver Lovett
Summary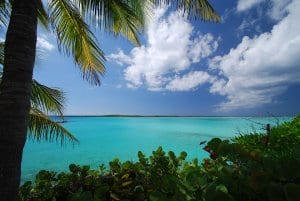 Article Name
7 Cheapest Places To Live In The Caribbean
Description
The Caribbean doesn't have to come with a big price tag. Discover 7 places where you can enjoy the Caribbean Sea without having to break the bank
Author
Publisher Name
Publisher Logo