About Us
Welcome to Live and Invest Overseas… A World Full of Fun, Adventure, and Profit Awaits!
Live and Invest Overseas is the world's savviest, most experienced, and most trusted source for information on living, retiring, and investing overseas.
We're here to help you take advantage of the world's best opportunities, and we take that responsibility seriously. We promise to give you the full story from firsthand experience… both the good and the bad (warts and all!). In addition, we pledge superior customer service to all of our customers, including guarantees on every product we offer.
We offer our information not only through our website, but also through email. In fact, this is where we provide a lot of the most in-depth and timely info, oftentimes right when the opportunities are presenting themselves. And for that reason, we encourage you to sign up for our Overseas Opportunity Letter.
Overseas Opportunity Letter is a daily dispatch from our far-flung network of editors, experts, friends, and advisors. Each day you'll find out about the best opportunities for international living, retiring overseas, offshore diversification and asset protection, and managing real estate around the world.
Overseas Opportunity Letter is a completely FREE service.

---
Meet The Editors Of Live And Invest Overseas
Kathleen Peddicord

Founder & Publisher, Live and Invest Overseas
Editor-In-Chief, Overseas Opportunity Letter
Live and Invest Overseas is the vision of Kathleen Peddicord. Kathleen has covered the live, retire, invest, and do business overseas beat for more than 30 years and is considered the world's foremost authority on these subjects…
Kathleen has traveled to more than 70 countries, established businesses in 7, and invested in property in 24. Thanks to these adventures abroad, Kathleen has been able to assemble an unparalleled network of global contacts, colleagues, friends, experts, resources, expats, and advisors.
Kathleen has moved children, staff, enterprises, household goods, and pets across three continents, from the East Coast of the United States to Waterford, Ireland… then to Paris, France… and, most recently, to Panama City, where she, her husband Lief Simon, and their young son currently make their home and base their Live and Invest Overseas business.
Kathleen was Publisher and Editor-in-Chief of the International Living group for 23 years. She moved on from that role in 2007.
Today, Kathleen writes a weekly retire-overseas blog for U.S. News & World Reports and Huffington Post and is regularly quoted by The New York Times, Money magazine, The Economist, the AARP, and beyond. She has appeared often on radio and television and has written innumerable books (including her most recent, "How To Buy Real Estate Overseas" for Wiley and Sons in March 2013), reports, and essays on where and how you can escape the retirement-tromping economy at home and live like royalty on a modest budget… invest for profits overseas ahead of the crowds… and secure your dream retirement in the world's best destinations.
The entire Live and Invest Overseas team, with many decades of combined experience, is on the move continuously in search of opportunity.
Their insider, from-the-scene reports, dispatches, tips, recommendations, discoveries, and insights are delivered to Overseas Opportunity Letter readers every week.
See for yourself… subscribe to Overseas Opportunity Letter!
Sign up today and you'll receive two FREE reports, The World's Top 8 Retirement Havens for 2018 and The World's Top 5 Investment Markets for 2018 are available FREE and for immediate download. Just sign up for the free Overseas Opportunity Letter below!
FREE E-LETTER

Sign Up For Our Free Daily E-letter And
Receive A FREE Copy Of
The 8 Best Places To Retire In 2018
"We will not share or rent your email address to or with anyone else, period!"
---
Lief Simon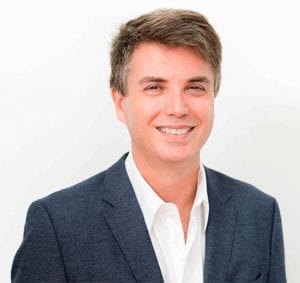 Editor-In-Chief, Offshore Living Letter
Editor-In-Chief, Overseas Property Alert
Founder, Simon Letter
Founder, Global Property Advisor

Lief Simon is our resident real estate investing and offshore diversification expert. His twice-weekly free newsletter, Offshore Living Letter, covers both topics with direct and easy-to-understand language.
Lief has lived and worked on 5 continents and traveled to more than 60 countries. His real estate investing experience began more than 20 years ago with a multi-unit building in Chicago.
After selling that building for a leveraged total return of more than 1,800% in 2 ½ years, Lief began to diversify internationally. In the two decades since, Lief has purchased more than 45 properties, investing in 26 different countries around the world. He has developed land, managed rentals, and flipped pre-construction buys. Lief has more experience buying and profiting from real estate around the world than any other individual investor you're likely to find.
In addition, Lief specializes in offshore diversification, asset protection, and tax mitigation. Over the last two decades living and doing business around the world, he's built a network of reliable and expert contacts he trusts on such matters — attorneys, bankers, tax consultants, and other advisors, both Stateside and in the jurisdictions where he spends time and money.
These are the people who keep the entire Live and Invest Overseas team up-to-date on important changes… as they happen. We know of no other reliable source where this kind of from-the-scene intelligence from the world's top offshore havens is shared in real time by someone with real world, first-hand experience at all this.
Learn more about Lief Simon and offshore diversification here.

---
Established in 2008, the Live and Invest Overseas' editors and correspondents have experience researching and reporting on opportunities for living well, investing for profit and owning real estate around the world than anyone else you'll find.
What are you waiting for? Sign up for our free dispatches.
They are 100% free!