Getting onto the property ladder has always been one of the safest and best ways of securing long-term wealth. Buying cheap real estate overseas gives you another level of security and diversification. The recent stock market volatility is a good example of why you shouldn't put all your eggs in one basket.
By purchasing another property abroad, you have added safety should the U.S. market fail. Especially in 2020, when the strength of the U.S. dollar makes abroad property great value for money.
Unlike stocks and shares, real estate is a tangible asset you can enjoy. Buy real estate in a country where you like spending time, and visit it for vacations. The rest of the year you can rent it out for extra income. Alternatively you can buy real estate in a Southern Hemisphere country and use it as an escape from the U.S. winter.
The Importance Of Value For Money
Cheap real estate prices don't always mean value for money. In the United States for example, if you find a price that looks too good to be true, it will be.
Not everywhere is as expensive as the States though. In the countries below, real estate is still exceptionally cheap by U.S. standards. Still, it's not always a wise idea to try and save money by buying a below-market-price house abroad.
Renovation overseas is a different prospect than at home. Builders aren't always to the same standard you would expect, and sourcing materials can be a costly exercise in some cases. The cultural differences can sometimes make for a trying experience. Waiting months for minimal progress is a recurring theme from people who have tried. If you have the skills or connections to make renovation work for you then you stand to make a killing.
As an extra benefit some of these countries are fast-growing real estate markets meaning a move now could turn out to be a great investment.
Real Estate In Italy Is Surprisingly Affordable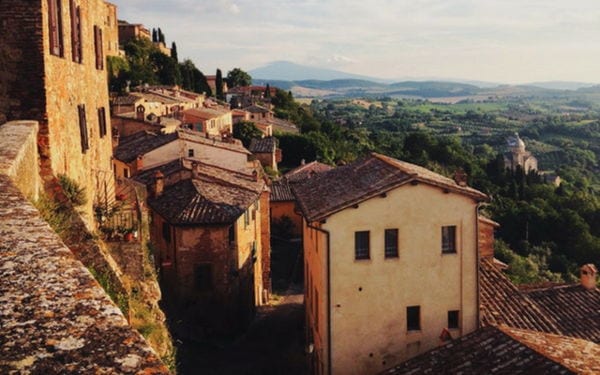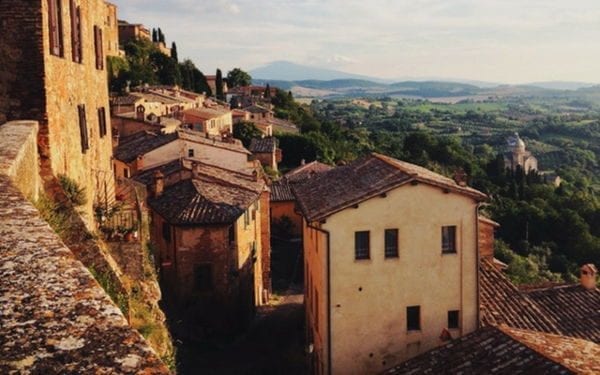 COVID-19 has hit Italy hard. But if Italy is part of your long-term plans, then now is the time to think about investing.
Italy might seem like a strange choice to be on a list of bargain property destinations, but outside of the major cities, cheap properties abound. In fact, some areas of Italy have the cheapest properties on this list.
Take the island of Sardinia. The mayor of Ollolai is offering 200 homes with prices starting at 1 euro (US$1.17). The reason for this enticing deal is that the young people have left the town in search of work, and without an influx of new people, the village will die.
A glance at the fine print shows buyers must restore the homes to the tune of at least US$25,000. This investment must take place within three years and the houses cannot be sold within five years. These are unquestionably renovation projects—the homes will need work before you can live in them. But for traditional Italian countryside homes set in the rolling hills of Sardinia, the price is right.
Italy's Last Undiscovered Region
The next region in Italy for cheap real estate is Abruzzo. Situated to the east of Rome across to the Adriatic, Abruzzo is one of the wildest and last undiscovered places in Italy. Boasting hills, mountains, and ancient towns, it's unlike anywhere else in Italy. Of course, everything you would expect from Italy is present: delicious food and wine, hot summers, and architecture. But Abruzzo also has other charms. Snowcapped mountains where you can ski in the winter for example. In Abruzzo the towns and way of life have a timeless quality and seem a million miles from the major cities.
If you are looking to live the quiet life in a remote village, you can buy houses for under US$50,000. If you prefer a small town then the likes of Teramo and Chieti have properties at around the US$50,000 mark. The popular stone buildings in this region keep the house cool in the summer and have open fireplaces to keep things cozy in the winter.
Living in Italy requires learning the language. Unlike many of the countries we cover, English is not widely spoken. Italian people are generally welcoming to foreigners, but if you can't speak the language you could find yourself a bit isolated. Plenty of expats live in Italy, but the nature of countryside living makes it unlikely you will find many expats close by.
More on real estate in Italy…
Low Real Estate Prices In Ecuador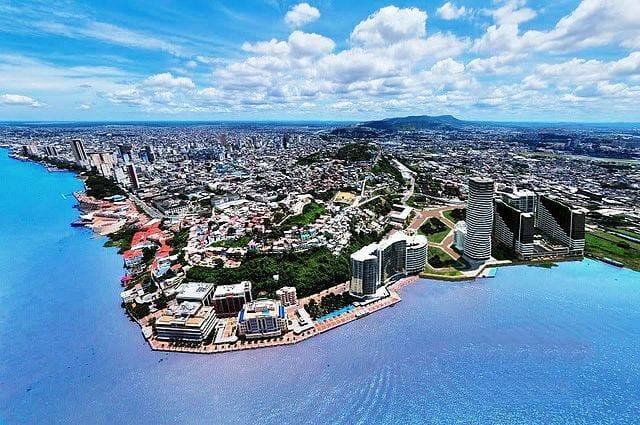 Although 2020 has bought some mainstream awareness, Ecuador is a country that has slipped under the radar in terms of expat locations. Generally ignored by expats, Ecuador offers you the chance of authentic life in a country that has remained largely unaffected by globalization.
Ecuador has a range of climates. It's most famous for its mountain living, but Ecuador also boasts excellent beaches and towns close to sea level too. If you are a fan of the coast, Ecuador has a lot of undeveloped beachfront real estate.
Salinas is an established seaside town. Located in the far west of Ecuador, it's one of the main vacation destinations in Ecuador. If you are looking for a property to rent out part of the year, Salinas is a very attractive option. It's one of the more developed locations in Ecuador with plenty of shops and amenities.
Perfect for snowbirds, winter temperatures in Salinas are usually over 25°F and days in the 30s are not uncommon. The best weather is from November through to April while the rest of the year is usually cooler and dry but quite often cloudy.
Conveniently, Salinas has its own airport with flights to both Quito, and Ecuador's international airport, Guayaquil.
The Expat Favorite Cuenca
Cuenca is a city with a population of around 700,000 nestled in the southern Andes. It's a well-preserved city with a number of historic buildings and cobbled streets. Most of the architecture is Spanish-colonial style with a lot of well-preserved apartments and houses. Cuenca has moved with the times and boasts fast internet and safe drinking water. The infrastructure is strong with good schools and other public services.
Lots of expats call Cuenca home, and you won't find it hard to meet up with the English-speaking community. The town retains a lot of its authentic charm, but the number of expats can make integration into local communities hard.
The cost of living in Cuenca is low and the cheap real estate is the real bargain. In the premier (expat-heavy) locations prices are higher, but you can be assured of selling quickly should you need. If you're happy to venture away from the traditional expat areas, you'll find some incredible bargains. In these lower-volume regions you'll find the property harder to sell in future though.
Discover Authentic Ecuador In Loja
Loja is your chance to live in the real Ecuador. Perched high in the Andes, Loja is seldom visited by tourists and very few expats choose to lay their hat here. Temperatures are around 73 to 75°F year-round, so you won't have to spend money on heating or air conditioning.
The property market in Loja is still very cheap. A four-bedroom house in an exclusive area of Loja is likely to set you back around US$115,000.
The downtown area is full of traditional buildings and stalls, and the backdrop of the Andes is of course a huge selling point. The altitude is 6,750 feet; you can leave your windows open to enjoy the fresh mountain air without worrying about bugs. Living in Loja, you'll need to learn the language to integrate into the local way of life.
The climate in Loja is ideal for farming, particularly citrus fruits. Land is inexpensive and anybody looking to pursue gardening or hobby farming will enjoy Loja.
More on real estate in Ecuador…
Cheap Real Estate In Brazil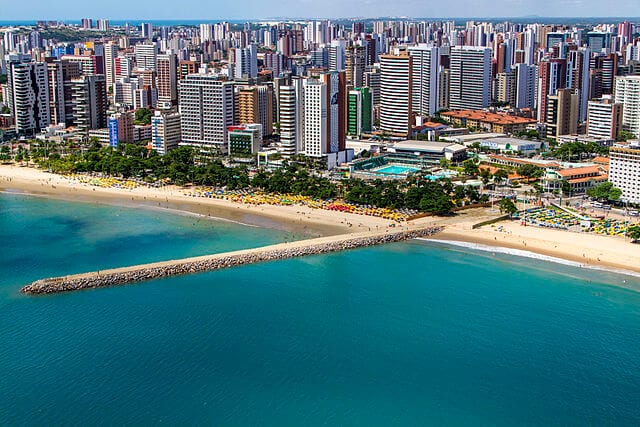 If you like the idea of life on a tropical island, but are put off by the price tag, then the Brazilian island of Itamaracá is for you. It has soft, sandy beaches and clear turquoise waters, sheltered by the reef that lies offshore.
Itamaracá is situated about an hours' drive away from the nearest airport—a drive that takes you through jungle and mangrove swamps. This gives the island a pleasingly remote and faraway feel… as if the cares of the modern world are unable to pass through the thick forestation.
Beachfront condos are available from US$50,000 with properties further inland even cheaper. The beachfront properties offer the chance for a decent rental return. Although you can find all the basics for day-to-day living here, you are a long way from shopping malls and many of the other trappings of city life. This means if you need your culture fix or like to spend time shopping, a long-term stay is not advisable.
The Tropical Beach City Of Via Velha
Another city in Brazil where you can pick up US$50,000 beachfront real estate is Vila Velha, otherwise known as Little Rio. Situated to the north of Rio de Janeiro, Via Velha is a beach town surrounded by the tropical forests and green-topped mountains.
Easily accessible from Rio, it takes just one hour by plane, with 7 to 12 flights daily. Via Velha is not only cheaper than Rio, it's safer and has much less traffic. Via Velha is a town for relaxing on the beach and enjoying the outdoors. If you need culture though, Vitória is close by.
Via Velha is a great option for snowbirds: The winters are warm and you have the option of generating rental income throughout the year. Via Velha was being heavily developed until an economic crash left a lot of properties unsold. This has left a lot of bargain properties although a quick resale may not be possible.
More on real estate in Brazil… 
Bargain Property In Colombia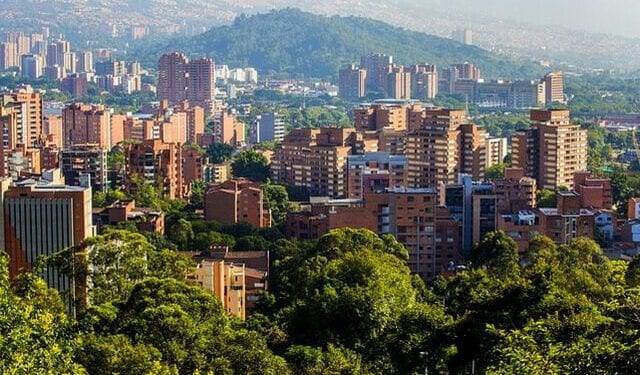 Prices in Bogotá and Cartagena mean these cities no longer qualify as true bargains, but value can be found in the rest of Colombia.
Cali, in southern Colombia, is one such place. Temperatures are hot all year with highs of around 88°F most days. Locals look forward to an afternoon sea breeze, which brings relief each day. At 3,300 feet, the nights are cool and the mornings are refreshing.
Authentic Colombia
Cali is a place to experience authentic Colombia. To thrive in Cali you'll need to speak Spanish or at least be willing to learn. Very few expats live here, but those who do live in Cali are often fiercely proud of their city.
The Caleños, which is how the Cali residents are known, have a reputation of being warm, welcoming, and interested in meeting new people in town. Cali has its own airport that offers daily flights to the States.
Cali is a green town: Trees are everywhere, dividing roads and offering shade along streets and in parks. If you're looking to live in a green town then Cali rivals anywhere. It's otherwise known as the salsa capital of Colombia. Lessons are easy to come by, and learning will give you ample opportunities for socializing.
Cali´s undeserved reputation for crime is part of the reason why prices are so low. While it's true some areas are best avoided, a large part of the city is safe and you can walk around without fear. Essentially, Cali suffers from the same issues any number of big cities do. Speak to any of the locals and they can tell you where not to go. Cali in 2020 is a much safer prospect than the media would have you believe.
If You Don't Want To Live In Cali
While the real estate is not as cheap as Cali, Medellín still has some areas that provide cheap real estate. Property prices in Medellín have been increasing rapidly during recent years as the market here heats up. The U.S. dollar has strengthened against the peso during the same period, meaning prices for U.S. buyers have remained constant.
Medellín has a milder climate than Cali and year-round spring-like weather. A fairly established expat community calls Medellín home and takes advantage of the city's strong infrastructure. This includes state-of-the-art health care facilities and a clean and safe public transport system.
El Poblado is the most popular Medellín neighborhood, a fact reflected in the high property prices here. Belén, to the west of the Medellín River, has property over 30% cheaper on average than Medellín. The streets are quiet, and it's an established neighborhood with many attractive old buildings.
An Undiscovered Beach Town With Great Prices
Santa Marta proves Colombia can even offer bargain real estate on the Caribbean coast. While most tourists go to Cartagena, Santa Marta is a short trek up the coast and offers everything Cartagena has but at a much lower price.
One of the oldest cities in South America, it was built in 1525 by the Spanish. Perfectly located, it's bordered by the Caribbean Sea as well as a national park and the Sierra Nevada mountains to the south.
Cartagena, around 200 miles away, has a reputation as a party town whereas Santa Marta is a peaceful and relaxed place. You can find some fine dining and shopping as well as an abundance of the colonial-style buildings that give Cartagena its character.
Cartagena is an outdoor and ecologically aware town. Nearby you can go hiking, climbing, rafting, and take in the varied flora and fauna of the area and nearby jungle. The beaches are uncrowded and as perfect as anywhere else in the Caribbean.
More on real estate in Colombia… 
Cheap Real Estate In Mexico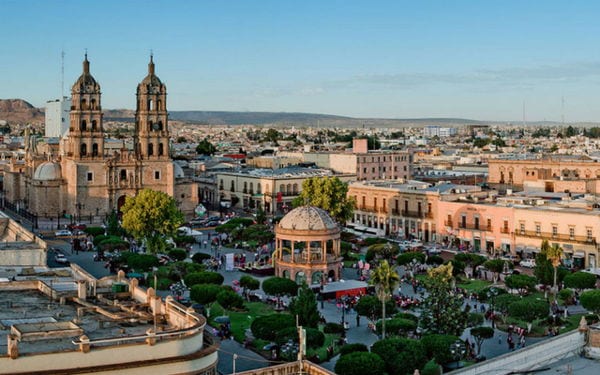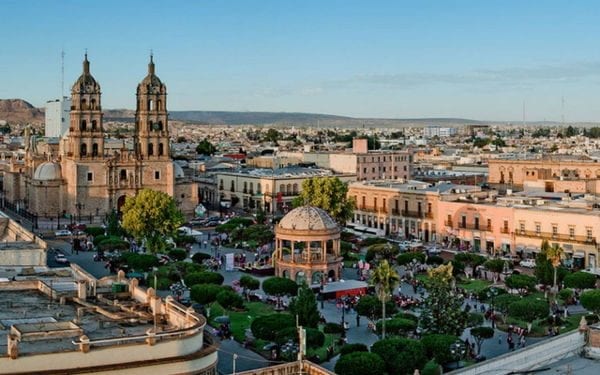 While areas of Mexico have experienced a rapid rise in prices, even in 2020 you can still find plenty of opportunities for cheap real estate. Beachfront property is generally expensive, but for those who love the fresh air and spectacular views of mountainside living, Mexico is perfect. Being close to the States means shorter flight times than almost anywhere else.
Most people have heard of Mexico's big-name destinations and the prices have risen accordingly. However, countless other towns and cities you may not have offer a range of lifestyles and bargains. You can find the best real estate deals here.
Mountain Towns In Mexico
Álamos is a town located in Northwest Mexico that dates back to the late 17th century. It lies in the foothills of the Sierra Madre Occidental and retains a lot of its original charm. Mansions line cobblestone streets on a backdrop of mountains and rugged countryside.
Homes sell from as little as US$35,000, which buys you a basic home but an amazing lifestyle. If you're looking to spend more, you can buy houses all the way up to authentic colonial mansions, which are often a steal.
Xalapa is another town where you can pick up property for less than US$40,000. Based in Veracruz State, Xalapa is about 200 miles east of Mexico City and a 1-hour drive from the Caribbean. Volcanoes and mountains, at an altitude of 4650 feet, surrounds this small town. Mexico's highest mountain, Pico de Orizaba can be seen from Xalapa. Around 500 expats reside in the town, but they tend to keep to themselves, and you won't find too many community events or expat hangouts.
Prices are unlikely to appreciate quickly, meaning Xalapa is not somewhere for a short-term investment. You can find plenty of things to do, and a rich cultural life, excellent restaurants, as well as shopping.
The Home Of The Western Movie
Durango is another mountain town offering an authentic slice of Mexican life. Used as a filming location for lots of old Westerns, the landscape will feel familiar to anyone who used to watch cowboy movies.
The weather is cooler in December and January, averaging 69°F, and in May and June reaches 86°F. At night the temperatures always drop to around 60°F. In these pleasant temperatures you have no need for air conditioning or heating.
Durango has almost no expat community; you will need to learn Spanish if you want to survive here. The downside of this is property will take longer to sell here.
Durango is modern and clean with everything you would expect from a big city. The architecture is more like European Spanish than colonial Spanish, and the city exudes a busy and positive feel.
More on real estate in Mexico… 
Oliver Lovett
This article was originally published in August 2018 and has been recently updated.