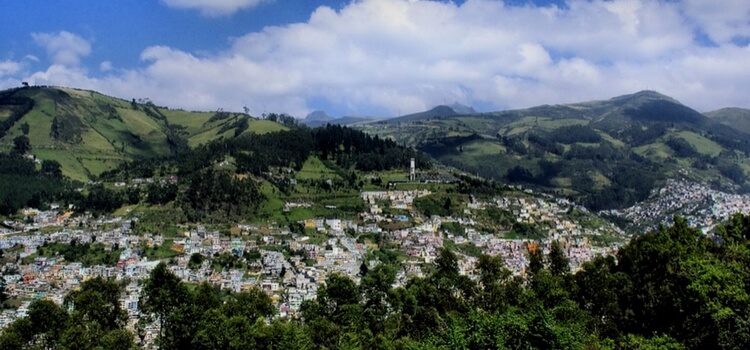 Enjoy A Low-Cost Life In Ecuador
Ecuador is home to great weather and jaw-dropping low prices. This country offers a perennial spring-like climate in the mountains (meaning no heating or air conditioning is required), an easy path to a retirement visa, and several well-established expat communities. Plus, local handicrafts make for great import-export business opportunities for those looking to start a business overseas.
Ecuador is not known for its beaches, and its coast remains relatively undeveloped. Current talk of a new beach road, though, is bringing investor attention to one particular stretch of coast, giving our editors reason to return Ecuador to our active radar screen.
In Ecuador, we believe Cuenca to be the best place for an expat to retire. It's not the cheapest, but we think it's the most affordable place in the Americas to enjoy a city lifestyle
There are other colonial cities in Ecuador, but Cuenca is the cultural heart of the country. You can attend the orchestra, a play, or enjoy a tango show or an art opening, and these activities are usually free.
[bs-embed url="https://www.youtube.com/watch?v=jpm4CRst-NY" title="Why are Expats Continuing to Choose Ecuador?" show_title="1″ bs-show-desktop="1″ bs-show-tablet="1″ bs-show-phone="1″]
[bs-classic-listing-3 columns="3″ show_excerpt="1″ title="More from Ecuador…" hide_title="0″ category="3415″ count="6″ featured_image="0″ ignore_sticky_posts="1″ tabs="" pagination-show-label="0″ pagination-slides-count="3″ slider-animation-speed="750″ slider-autoplay="1″ slider-speed="3000″ bs-show-desktop="1″ bs-show-tablet="1″ bs-show-phone="1″ paginate="more_btn_infinity" override-listing-settings="0″]