Starting about 34 years ago (yikes), wide-eyed, pony-tailed, and straight out of college, I went to work in the publishing industry. Back then, we made a business of the written word the old-fashioned way—with paper, ink, envelopes, and stamps.
Today my business is virtual.
Today, publishing companies (like mine) may need the services of a copywriter or a particular editor only once or twice a month. They don't want, therefore, to be liable for a full-time salary and the associated employer taxes, health benefits, vacation time, work space, etc. It's easier and cheaper to find a freelance worker with the required skills to create a business overseas.
This is one small example. The reality today is the opportunity to start a business overseas awaits entrepreneurs across every border. You can turn a hobby into an income and become part of the new mobile, global workforce. You can approach this low-key, with nothing more than a laptop, or, more ambitiously, with the idea that you want to build a business overseas, with a base and staff, to generate the income you need to live the life you want where you want to live it.
With the opportunity to create your own business you may have been thinking of taking it to a different place from where you currently reside. If you have been thinking about the best location to open your own business overseas, here are a few places that might be of interest.
The infrastructure in Panama City is the best in the region, in part thanks to the decades-long U.S. military presence here while the Americans ran the Panama Canal. Panama as a whole is a safe, stable, affordable country that uses the U.S. dollar as its currency, meaning no exchange-rate risk for dollar holders. The standard of living is comfortable, or even luxurious, if your budget stretches to allow for it.
Thanks to this country's approach to taxation, both personal and corporate, it's possible to live and start a business in Panama, paying little in taxes. Set yourself up properly, and you'll be liable for no tax in Panama. If you're an American, pay yourself less than the amount of the Foreign Earned Income Exclusion, and you'll owe no tax in the United States either.
Panama is one of the best places to base yourself if you want to make a living from consulting, travel writing, copywriting, online teaching, blogging, or any other laptop-based profession. It's also perhaps the top choice for a business overseas that requires staff.
Over the past dozen years, Panama City has evolved into a global melting pot. In addition to Panamanians and Americans, who've been a part of this landscape for more than 100 years, today's Panama City is home to a fast-growing expat population that includes Germans, French, British, Irish, Dutch, Australians, Kiwis, Venezuelans, Colombians, Hondurans, Costa Ricans, Guatemalans, and Nicaraguans, all of whom have migrated to Central America's most developed city in search of employment.
Regional migrants and investors have targeted Panama for many years. Panama is both a land of abundant opportunity and an obvious safe haven. In 2012, Panama's former President Ricardo Martinelli issued an Executive Order creating what's become known as this country's Friendly Nations visa program.
Thanks to the Friendly Nations program, these enthusiastic youngsters, then and today, can obtain both easy residency and work permits. It's a uniquely turnkey program that makes it possible for anyone holding a passport from one of the 50 countries on the "Friendly Nations" list to be able to live and work legally in Panama almost immediately.
Panama City is home to a bigger and better-educated pool of English-speaking labor than anywhere else in Central America and perhaps than anywhere else in all Latin America. However, a sizable percentage of it is what I've come to think of as "accidental labor."
One of Panama's biggest advantages is its position as a global banking haven. The country is home to more than 70 local and international banks. However, in today's post-FATCA, anti-money-laundering world, it's not nearly as easy as it once was for an American to do business with any of them. This is an ever-changing and ever-more-frustrating playing field.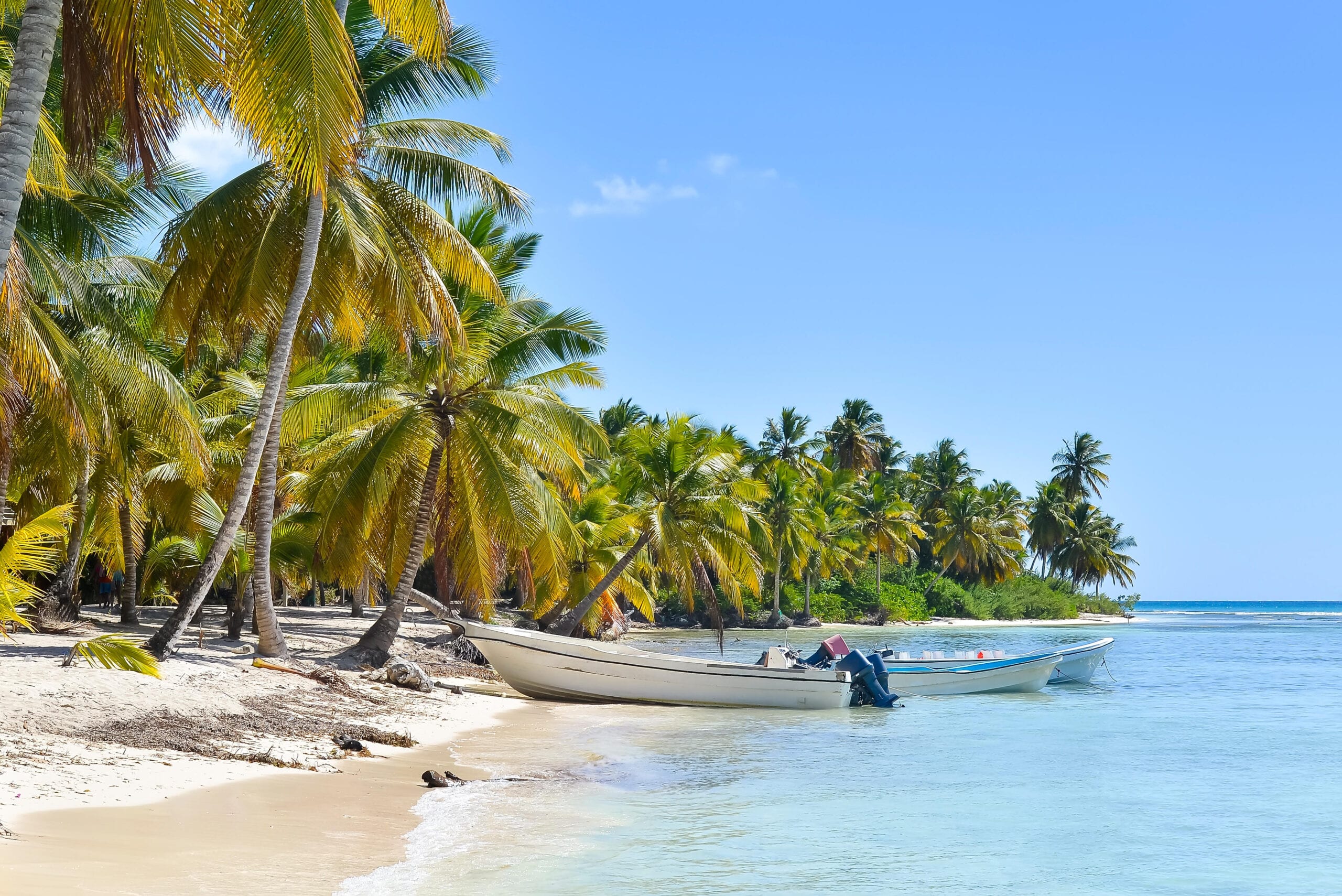 This island nation is your best option for an affordable life in the Caribbean and one of the best places in the world right now to invest in a rental property, both because of the growing demand and also because the property market is undervalued. In some places, you can buy a rentable one-bedroom apartment for as little as US$70,000… and you can even finance your purchase.
Another reason to be looking at the Dominican Republic right now is its approach to residency. You don't have to live in the country to be a resident and enjoy the associated benefits, making this a great choice for a backup residency.
Furthermore, after you've been a permanent resident for two years, you can apply for naturalization.
In fact, the country has a fast-track program for foreign investors. Qualify for residency as an investor and you can apply for naturalization after just six months of being a permanent resident. The naturalization process can take less than a year. This country is very eager to attract foreigners.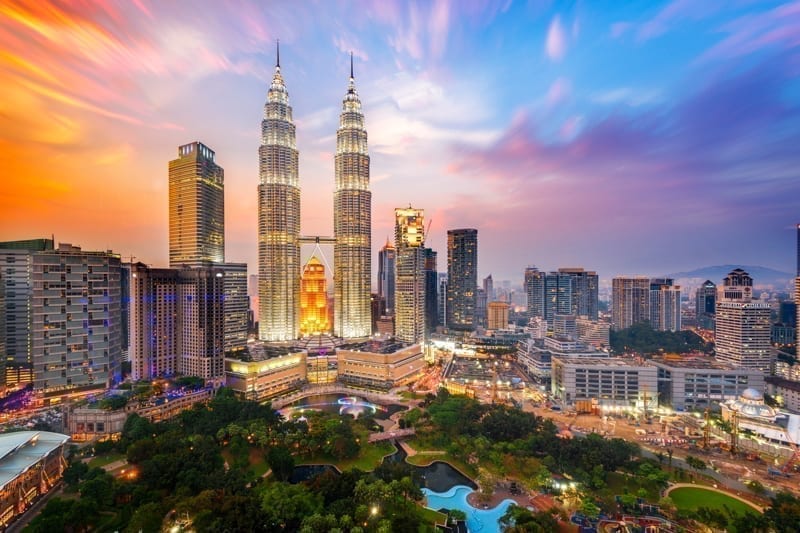 Malaysia is a regional and a global hub, for trade, for business, and for cultures. Because it is a former British colony, English is widely spoken, so you don't have to worry about trying to learn to speak Malay.
In Malaysia, the state of Penang stands out as the top pick for expat living. Penang's capital city of George Town, with a population of about 750,000, is small enough so that it's easy to make friends and meet your neighbors yet large enough to have health care that meets international standards. Living here, you'd have easy access to all the goods and services you might need and a sizable expat population to tap into for support.
Modern George Town is a melting pot of cultures, a fascinating combination of British colonial architecture, traditional Chinese shophouses, and international culture. Shops selling Chinese herbs and traditional medicine, importers and exporters, musical instrument stores, restaurants, and hawker centers specializing in authentic regional Chinese cuisine are scattered across the city.
Early Indian traders left their legacy, as well, in the form of a vibrant Little India with Hindu and Sikh temples and a commercial district selling fabric and clothing, incense, fruits, spices, herbal teas, and remedies. Other parts of the city reflect the Malay culture, while the British left their mark in the mansions, banks, churches, and parks.
Life here is different than in the West. When you go to your neighborhood shop, take your time and converse with the owner, ask about his family and he'll ask about yours. After a second or third visit, you'll be recognized and they will wave to you as you pass by on the sidewalk out front, and you may be invited to dinner or at least to share a cup of rich kopi.
George Town is one of the world's most affordable places to embrace a rich and interesting life or start a business overseas. A couple could live here on as little as US$1,100 or US$1,200 per month, including rent.
The downside to life in George Town is the weather. If you don't like hot and humid, cross George Town off your list.
Immigrationis where Malaysia really shines. Unlike many of its Asian neighbors, Malaysia makes immigration easy. Most nationalities can enter Malaysia with a 'social visit' stamp that you get from immigration at the airport. For more permanent immigration status, there's the Malaysia My Second Home, or MM2H, program.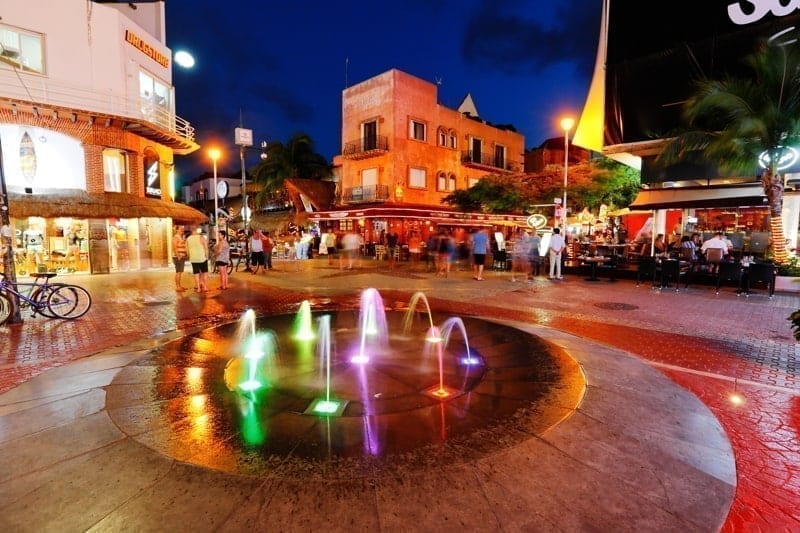 Places likePlaya del Carmen ("Playa" to the locals), located on Mexico's Caribbean coast an hour south of Cancún, are ideal for starting a business overseas. Take the example of a craft beer business our friends started in this town.
Playa del Carmen is home to more than 10,000 expats, including Europeans, North Americans, Argentines, Colombians, and more, of all ages. You'll meet 20- and 30-somethings chasing adventure, young families, and retired couples. Playa is a melting pot established and expanding on a beautiful white-sand beach.
Playa is also a particularly welcoming destination for the LGBT community.
You could call this eclectic, high-energy beach town home on a budget of as little as US$1,500 per month, including rent.
Starting a business in Belize can be both surprisingly easy and comically frustrating. Don't get me wrong… you'll find only a small fraction of the red tape you'd encounter if you were opening a business in the States or Europe.
Belize is the perfect location for your offshore or remote business, and could be a great location for an onshore business—with the right consideration and research.
Belize's government is so keen to attract investment, it's offering streamlined Temporary Investment Visas that will make you eligible to work and eventually become eligible for full permanent residency and citizenship.
Any investment can qualify you, including a vacation home, but if you have the desire to start a business in Belize, the government will give you residency and help iron out the other wrinkles for you.
Belize is a beautiful country ripe for opportunity. Coming from a more sophisticated and efficient market, the average North American can see countless opportunities for success, offering time-tested solutions Belizeans haven't stumbled across yet.
Belize has several established trade zones but also allows you to set up your own free trade zone if you want. If you want to start a business that needs to be in a particular part of Belize (because of localized supply of materials or labor, for example), you could apply to establish your own free trade zone in that spot.
Here is an easy guide for expats to open their own business in Belize.
Kathleen Peddicord