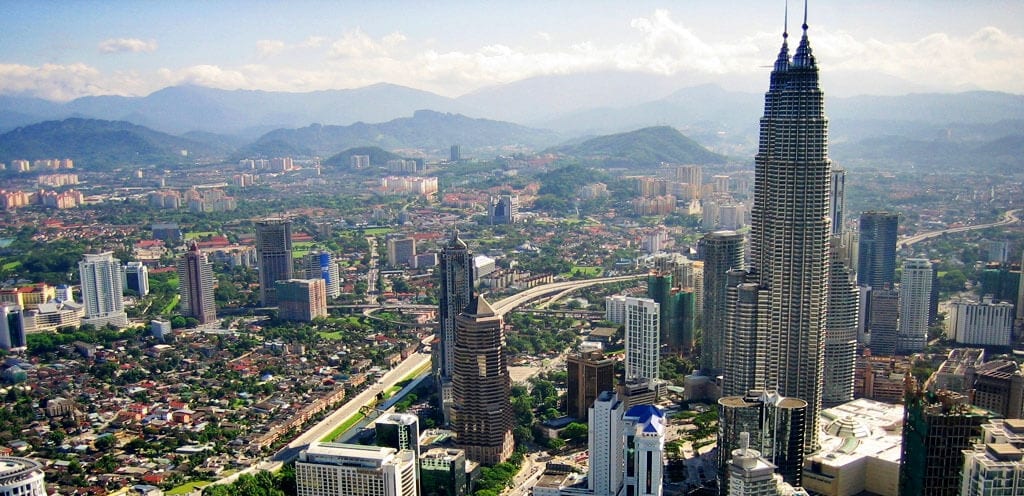 The "Wild East"
Malaysia is a regional and a global hub—for trade, for business, and for cultures.
The diversity of its people, who comprise an assortment of Malay, Chinese, and Indian ethnicities, creates a unique culture. As a result, foreigners invariably find Malaysia to be an extraordinary place to partake in a diversity of traditions, foods, and festivals.
Malaysia actively welcomes foreigners, offering incentives like the Malaysia My Second Home visa program, granting 10-year long-stay visas. And foreigners are eager to be accepted. Malaysians are friendly and gracious, the cost of living is some of the cheapest in the world, the health care is world-class (and affordable), and, to boot, Malaysia is a world-renowned foodie haven. In 2014 George Town was ranked the top food destination in the world by Lonely Planet.
Kuala Lumpur, located in the heart of the Malaysian Peninsula, is a city of contrasts. It is also one of the world's most affordable, exotic, and, at the same time, fully appointed and comfortable places to retire.
George Town on Malaysia's Penang Island (called the "Pearl Of The Orient") is Asia's premier city for expats. This colonial, UNESCO town is a thriving cultural center and a major hub for expats in the region. Founded by the British in the late 1700s, this historic city offers some of the world's best overseas living.
[bs-classic-listing-3 columns="3″ show_excerpt="1″ title="More from Malaysia…" hide_title="0″ category="3336,-3774″ count="6″ featured_image="0″ ignore_sticky_posts="1″ tabs="" pagination-show-label="0″ pagination-slides-count="3″ slider-animation-speed="750″ slider-autoplay="1″ slider-speed="3000″ bs-show-desktop="1″ bs-show-tablet="1″ bs-show-phone="1″ paginate="more_btn_infinity" override-listing-settings="0″]