We give a lot of virtual ink to Latin America…
And for good reason. This region checks three of the most important boxes on most would-be retiree and expat wish lists…
First, it's nearby to North America, making it easy and affordable to come and go. At home south of the border, you can return north to visit family and friends as often as you'd like… and they can come spend time with you in your chosen Shangri-la.
This part of the world is the ideal option for part-time retirement overseas, allowing you to benefit from the big upsides of retiring abroad while, if you want, still enjoying the best of the life you've already built for yourself.
Second, it's sunny. Had it with winter? In many countries in this part of the world, it's spring and summer all year-round.
Third, it's super affordable. While inflation is eroding your retirement lifestyle in the United States, your dollars have super-charged buying power across this region.
Whatever lifestyle you're looking for—from Euro-chic and cosmopolitan (think Buenos Aires and Medellín, Colombia, for example) to sand-fringed and sun-drenched (how about Ambergris Caye, Belize, or Fortaleza, Brazil?)—Latin America offers tempting and very budget-friendly choices…
Including some that compete for your attention, offering benefit-rich and user-friendly residency programs.
Without further ado, here are our top 10 picks for your new life in Latin America…
#1. Cuenca, Ecuador
Cuenca, Ecuador, is one of the most affordable places you'd want to retire in Latin America. Other places may be a bit cheaper, including some places elsewhere in Ecuador, but you'd be removed from the conveniences of a city, you wouldn't have access to certain services, amenities, and conveniences that make life comfortable, and your standard of living might be reduced. Cuenca is one of this region's best quality-of-life buy for the money.
This is a historic city that's also a healthy place to live—with fresh air and abundant sunshine—and one of the most authentic Spanish-colonial settings in the region.
Despite its big and growing expat community, living here you'd still have plenty of opportunities to interact with locals. Ecuador uses the U.S. dollar so retirees in this country have no currency exchange concerns.
Cuenca is also a healthy place to live, with fresh air and abundant sunshine. It sits in the highlands of the Andes Mountains at an elevation of 8,400 feet. Because of the altitude, Cuenca's climate is stable year-round, with daily highs at a comfortable 68°F to 72°F depending on the time of year.
#2. Fortaleza, Brazil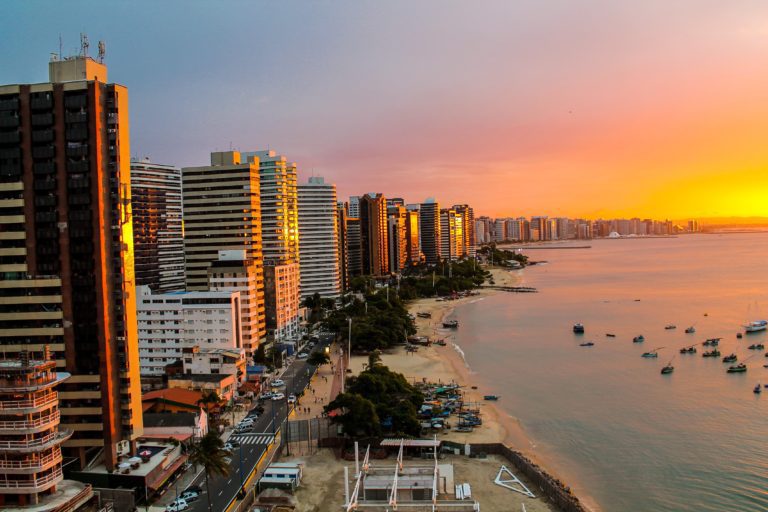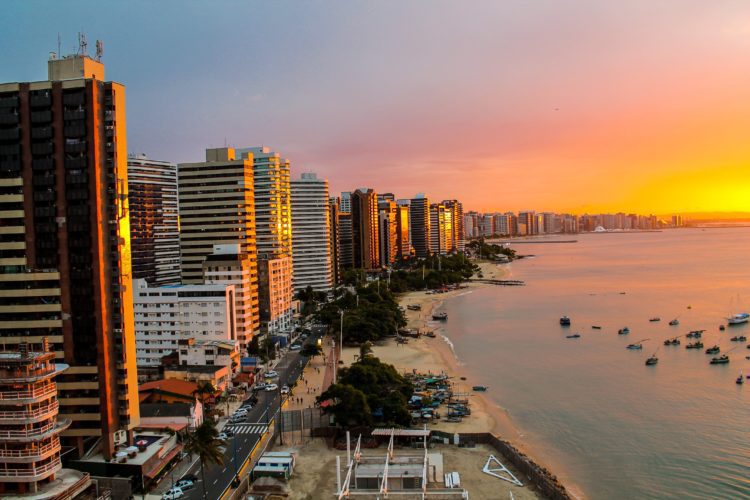 Among the many beautiful coastal towns in Brazil's northeast region, Fortaleza stands out for its sophisticated beachfront living, chic city neighborhoods, and colorful historic center. This is one of the most visited cities in Brazil, thanks to its excellent weather, quality white-sand beaches, and standard of services and amenities.
The seaside boardwalk is cheerful and bustling day and night with joggers, strollers, and swimmers. Each morning, local fishermen pull their boats ashore to tempt you with the day's fresh catch.
The current strength of the U.S. dollar versus the Brazilian real makes the cost of living and the price of an oceanside home of your own a bargain. And that is why Fortaleza is among the best places to live and retire in Latin America.
#3. Mazatlán, Mexico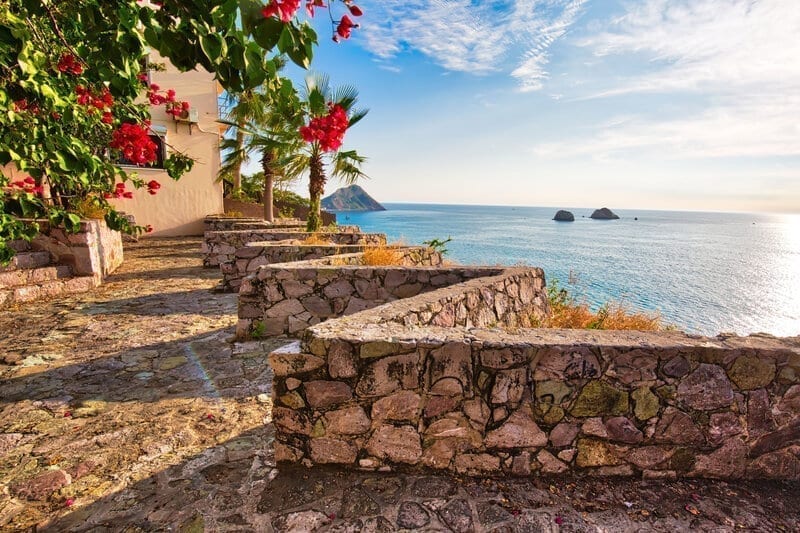 Mexico is home to more American expats and retirees than any other country. Mazatlán, on the country's Pacific coast, is one of the few places in the world where you can walk for miles on an uncrowded beach within the city limits.
This city's beautiful beaches are lined by a long boardwalk, which is claimed to be the longest uninterrupted boardwalk in the world at 5 miles.
Mazatlán also boasts a walkable colonial center that's both a popular expat choice and an authentic Mexican town.
The weather in December through June is ideal, making Mazatlán a top choice for snowbirds.
Retired in Mexico, you'd be a drive or quick flight away from accessing your Medicare benefits in the United States.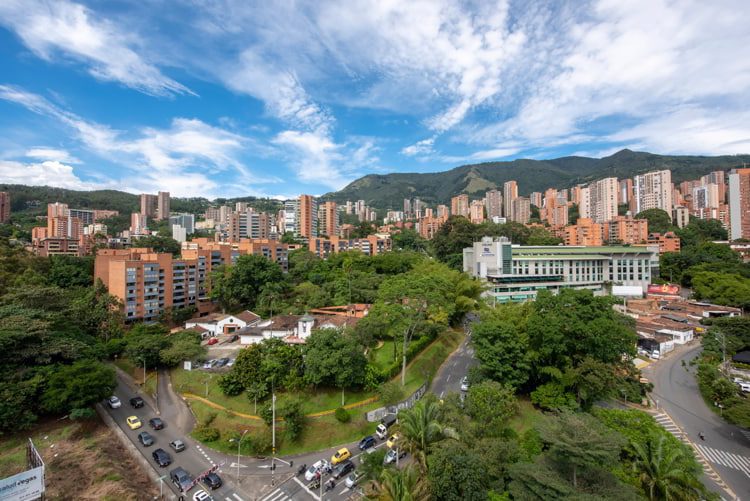 Medellín is a city of parks and flowers that is pretty, tidy, and pleasant. It is also one of the world's most progressive and innovative cities, with state-of-the-art infrastructure and environmentally conscious developers and planners.
Most of the buildings in Medellín, Colombia, are constructed of red brick interspersed with greenery for an overall delightful effect.
Thanks to its mountain setting, Medellín is one of a handful of cities throughout the world that qualifies as a land of eternal springtime, meaning no heating or air conditioning is required, keeping utility costs low.
Thanks to the current exchange rate between the Colombian peso and the U.S. dollar, all of this is available to American retirees at a dramatically discounted cost.
Start Your New Life Today, Overseas
A world full of fun, adventure, and profit awaits! Sign up for our free daily e-letter, Overseas Opportunity Letter, and we'll send you a FREE report on the 10 Best Places To Retire In Style Overseas Today
#5. Ambergris Caye, Belize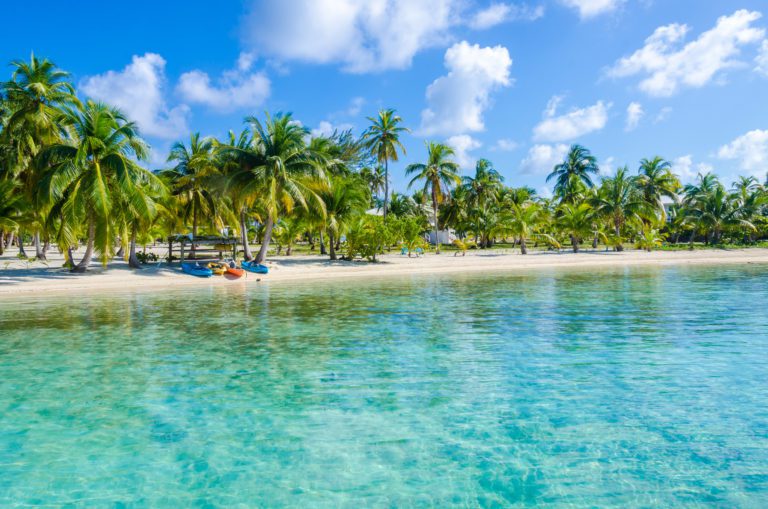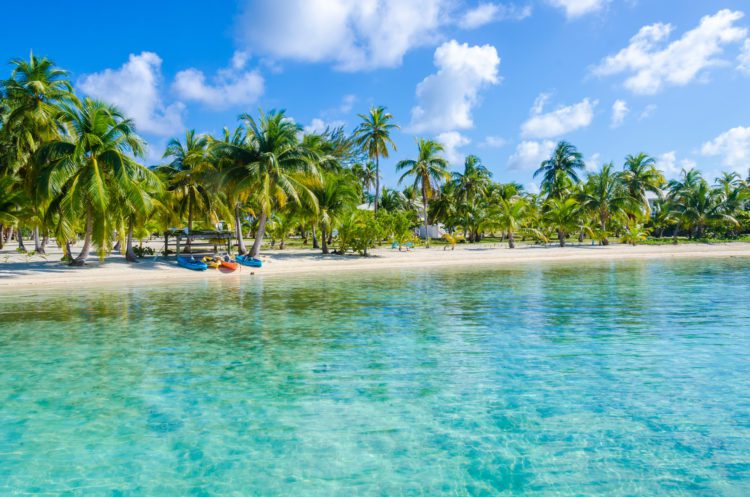 Home to one of the world's biggest communities of foreign retirees, the former fishing village of San Pedro on Ambergris Caye is a quintessential laid-back beach town that has evolved to provide the services, conveniences, and amenities retirees look for, including wine and cheese shops and spas and fitness centers.
The welcoming expat population actively supports the local community with fundraisers for local schools and churches, and there are many opportunities to become involved as a volunteer.
Life on Ambergris, Belize, is lived outdoors and in the water. These shores offer some of the world's best snorkeling, diving and fishing, with the longest barrier reef in the Northern Hemisphere nearby.
For more information about inmigration in Belize, click here.
#6. Mendoza, Argentina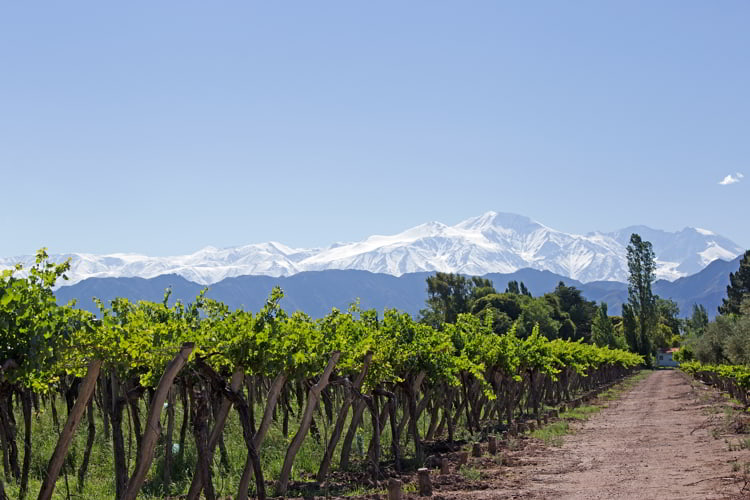 Mendoza is wine country, and where vines grow, the living is generally good. Here in the interior of Argentina, food, wine, and interesting conversation are the priorities of life. This region's laid-back atmosphere, safe cities, developed infrastructure, unspoiled culture, affordable cost of living, and friendly people combine to create an idyllic lifestyle.
As part of the best places to live and retire in Latin America, Mendoza is a good choice for active retirees who aren't ready to sit back rocking on the front porch.
You could spend your days skiing, hiking, climbing, bird-watching, white-water rafting, kayaking, and even kite-surfing and your evenings practicing the tango.
Plus, Argentina has more golf courses than the rest of Latin America combined.
#7. Las Terrenas, Dominican Republic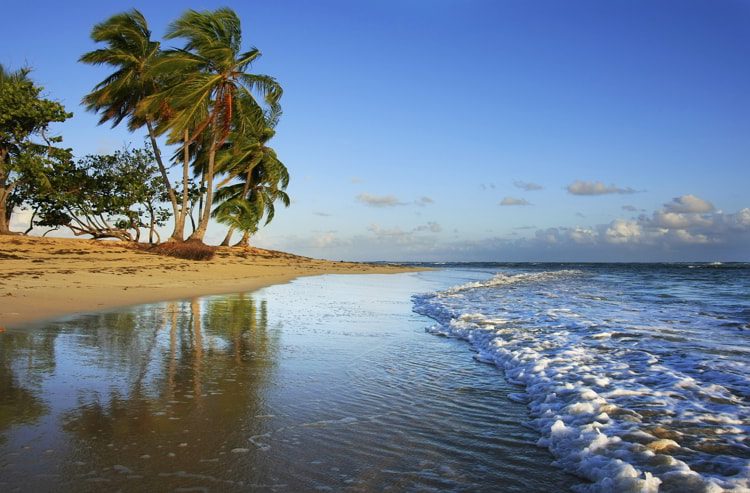 The Dominican Republic is more than an all-inclusive resort destination. This country's miles of white-sand beaches attract growing numbers of tourists, but this is also a top Caribbean choice for retirement livingin Latin America.
Dominicans are generally friendly and hospitable, and the area is warm and welcoming to newcomers.
Las Terrenas is not just another sandy beach town. This island outpost is more cosmopolitan than you'd imagine, thanks to 40 years of cultural and commercial influence from French and Italian settlers.
This means baguette baked fresh daily, restaurants whose menus include things like prosciutto and melon and cold prosecco, kisses on both cheeks in greeting, alert and attentive waitstaff, and other developed-world niceties not normally associated with life on the Caribbean Sea.
#8. San Ignacio, Belize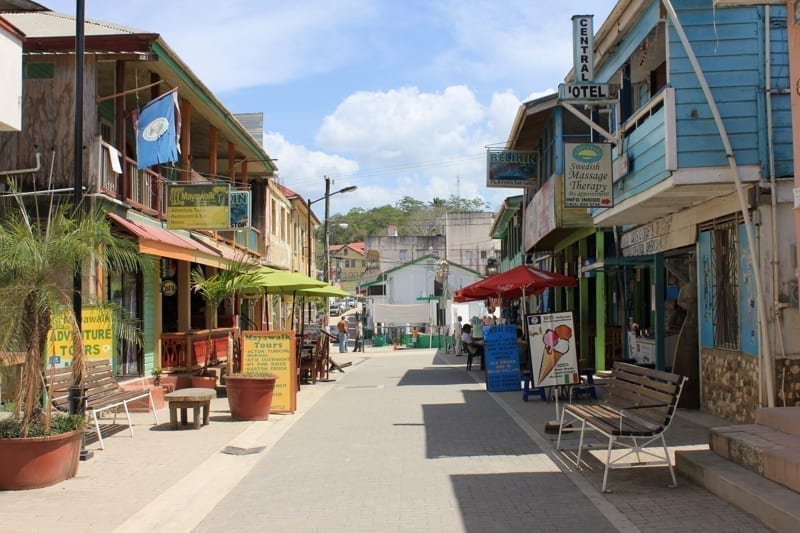 With everything going on in the world these days, Belize's back-to-basics approach to living can be almost irresistibly alluring. San Ignacio is the heart of this country's rain forest interior. This is a region of mountains and Maya ruins, rivers and waterfalls, Belize's frontier, a place to stake a claim and make your own way.
The wide-open spaces around San Ignacio appeal to the adventuresome and the independent.
Living here, you'd enjoy elbow room, far-reaching vistas, and a clean slate. You could start over and rebuild your life entirely. You'd have a higher level of support than you might expect thanks to the fast-growing community of expat retirees.
With fertile soil and ideal growing conditions, San Ignacio and the surrounding area are perfect for those who want to try their hand at self-sufficient living.
#9. La Barra, Uruguay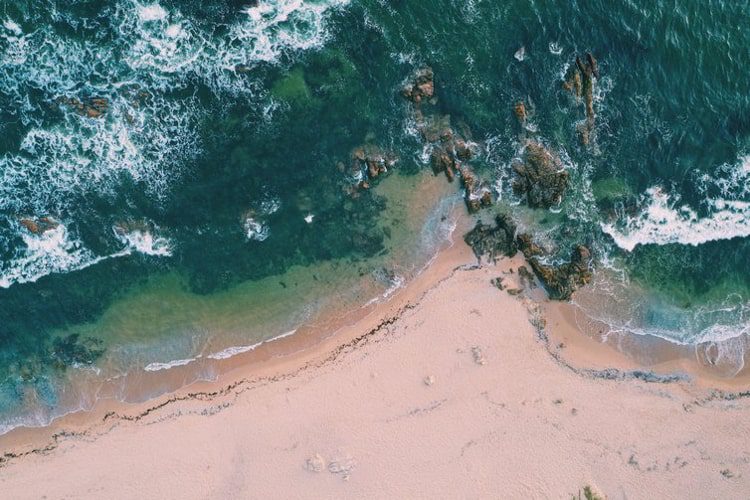 Uruguay is a safe, stable democracy with first-world infrastructure, low rates of corruption, and a generally high standard of living. It boasts miles of undeveloped beaches of fine white sand. La Barra, on Uruguay's Atlantic coast, is midway between Montevideo and the border with Brazil.
La Barra is a small town of neat white houses, beautiful beaches, great restaurants, quiet, wooded neighborhoods, and more nightlife than you expect in a place this size.
This is a walkable town that offers all the services, comforts, conveniences, and even luxuries of 21st-century living.
A downside to settling here is the distance between Uruguay and the United States if you plan on traveling between the two often.
#10. Chitré, Panama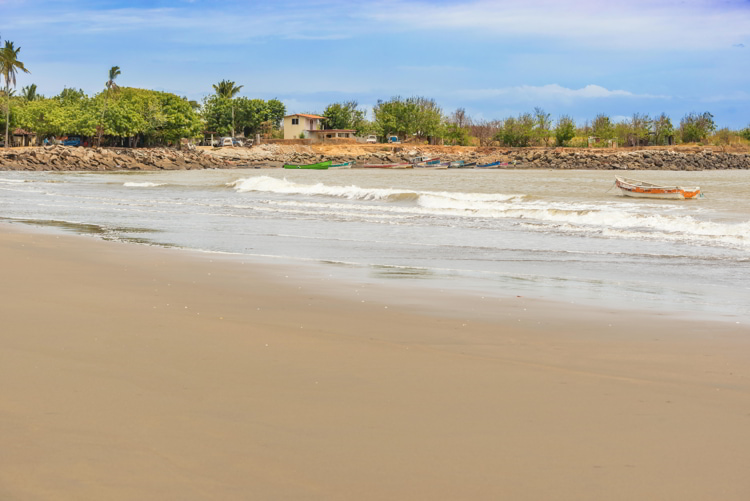 Chitré, a 3.5-hour drive west of Panama City, is best described as a small town with big-city amenities. As a regional hub of transport and commerce, it's home to a disproportionate number of services and amenities considering its population of only 10,000.
A small expat community has established itself here, attracted by the beautiful beaches and opportunity to own inexpensive beachfront property, plus the all-around low cost of living.
Living here, your neighbors would be primarily Panamanian, meaning you'd need to learn some Spanish.
The local community is friendly, welcoming, and one of the most vibrant in the country in terms of culture. The Azuero Peninsula where Chitré is located is Panama's folkloric heartland. In short, another great place to live and retire in Latin America.
Sincerely,



Kathleen Peddicord
Founding Publisher, Overseas Opportunity Letter