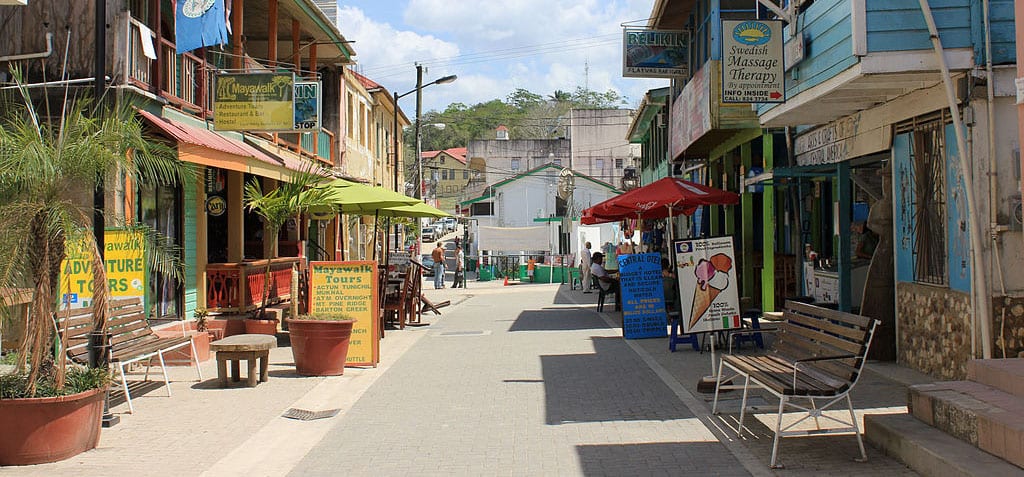 Laid Back Yet Bustling San Ignacio
San Ignacio, originally El Cayo, is located in the western part of the Cayo District of Belize. It is the hub of the area and the second largest settlement in the country. The town has an area of roughly 2.5 square miles. It is connected to its "sister city" Santa Elena by an elevated bridge
Although San Ignacio is a popular destination for tourists with many sites to explore including the Mayan ruins, a Forest Reserve, caves, butterfly farms, botanical gardens etc., the town maintains its local island vibe surrounded by raw, natural beauty. There is a sizeable expat community that lives in San Ignacio and others who live on the coast often escape to San Ignacio during tourist season when the beaches become more crowded.
The San Ignacio lifestyle caters to those looking for a life that is healthy, slow-paced, and relaxed. Weekly markets turn into social events where everyone comes to buy local, reasonably-priced produce, herbs and regional food. It is a backpacker's dream with trails to hike and an eco-tourism haven with species of plants and animals on display in all their glory.
Get Your Free Belize Report Now
Discover more about Belize through our daily e-letter, <em>Overseas Opportunity Letter</em>. Simply fill in your email address below and receive a free copy of <strong>Reef, Ruins, Rivers, and Rain Forest Plus Easy Residency and Tax-Free Living</strong>. This special report covers the easiest options for residency, real estate, and much more.
From Belize To Costa Rica—Where Do We Go Next? "Ready, aim, fire" is a formula tested by probably…
Read More...
How To Make Money In Belize In Belize, there are plenty of options for generating small and large…
Read More...
We recently received a letter from a reader who was curious about an essay on Corozal Bay written…
Read More...
Traversing The Caves And Ruins Of Cayo When we think of Belize, it's easy just to be captured by the…
Read More...