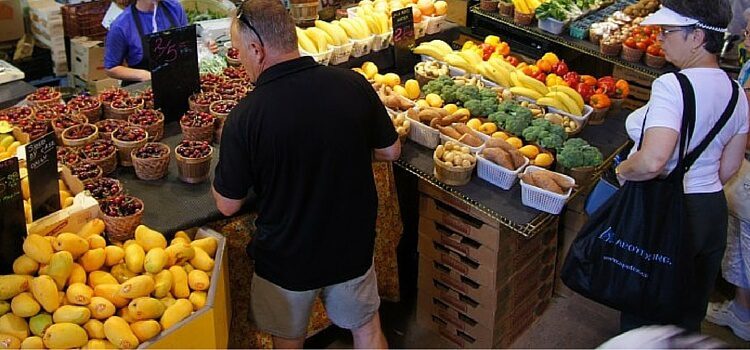 Buy Local and Stretch Your Dollars in Belize
Living the simple life in Belize can help you stretch your hard-earned money. This is good news for anyone seeking a place to live that offers a high quality of life on a fixed income, but this may mean planning for a different future. Tourists may not experience these cost savings, but full- and part-time residents living in Belize quickly begin to see the benefits. First, many costs are less than what you will be used to back home. Second, your lifestyle is likely to be different. It is less about keeping up with the Joneses and more about living a comfortable lifestyle.
The key to maintaining a low cost of living in Belize is getting to know the local vendors, farmers, and suppliers. I have several Belizean friends with higher standards of living than many "First World" residents. They purchase locally grown foods, which are far superior to the more expensive processed foods imported from abroad. They have more quality time with their family and friends because they can afford maids, cooks, and gardeners. They build their houses using readily available local materials and talent. If they need something that isn't on hand, they go to the Mennonites in Spanish Lookout who can fabricate just about anything for far less the cost of importing it. In Cayo, Belize, you can enjoy a very fulfilling life for US$1,000 per month, if you buy locally and use the local resources.
Placencia's cost of living is very similar to that of Ambergris Caye. It is also a popular tourist area, with fantastic beaches. But you'll need a car if you live there, or on most other areas on the mainland. On the other hand, you could live in Corozal or San Ignacio for less than US$2,000/month for a couple.
To become a Qualified Retirement Person, you are required to demonstrate that you can move US$24,000/year into Belize. This is for you, your spouse, and any dependents that move with you. So apparently the Belizean government assumes a North American can live comfortably for this amount in most areas of Belize.
Personal spending habits can vary drastically, but the following sample is based on a two-person household living a comfortable expatriate lifestyle (not lavish, but not too meager). It is assuming that your own your home and car outright.
| | |
| --- | --- |
| Cost of Living in Belize | Monthly Budget in US$ |
| Food (Groceries) | $150 to $300 |
| Electricity (750kwh avg.) | $200 |
| Water | $75 |
| Gas (Household) | $25 |
| Cable Television | $25 |
| Internet, Telephone | $100 |
| Entertainment (Dining, Movies, Bars, Etc.) | $150 |
| Miscellaneous Expenses (Home Goods, Etc.) | $100 |
| Household Help (Maid, Gardener, Etc.) | $200 |
| Property Taxes (Home Ownership) | $10 |
| Homeowner's Insurance (Home Ownership) | $150 |
| Car Registration (Car Ownership) | $8 |
| Car Insurance (Car Ownership) | $30 |
| Maintenance (Car Ownership) | $25 |
| Fuel (Car Ownership) | $150 |
| Monthly total | $1,398 to $1,548 |
Renting an unfurnished home is likely to cost around US$450.00 to $600.00 per month, based on location.
Get Your Free Belize Report Now
Discover more about Belize through our daily e-letter, Overseas Opportunity Letter. Simply fill in your email address below and receive a free copy of Reef, Ruins, Rivers, and Rain Forest Plus Easy Residency and Tax-Free Living. This special report covers the easiest options for residency, real estate, and much more.
From Belize To Costa Rica—Where Do We Go Next? "Ready, aim, fire" is a formula tested by probably…
Read More...
How To Make Money In Belize In Belize, there are plenty of options for generating small and large…
Read More...
We recently received a letter from a reader who was curious about an essay on Corozal Bay written…
Read More...
Traversing The Caves And Ruins Of Cayo When we think of Belize, it's easy just to be captured by the…
Read More...