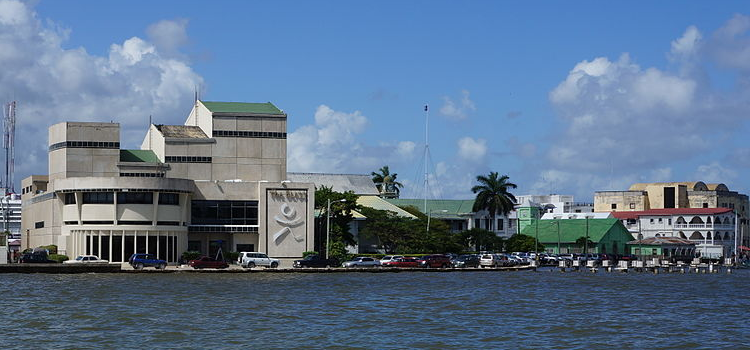 Opportunities to Invest in Belize
The Belizean government provides local and foreign investors an empowering environment to get started investing in Belize. The Government of Belize (GOB) developed a set of legal frameworks to encourage investors to establish a business in Belize and once an investor's proposal has met approval there are opportunities for investment relief from the government. The GOB assesses investment proposals generally focusing on the viability, as well as, social and economic benefits that can be achieved.
Investment Incentives in Belize
The government of Belize offers numerous incentives to attract and encourage potential investors.
Belize's Qualified Retired Person's Program (QRP)
The Qualified Retired Person Program (QRP) is a premier option for retirees wanting to live in Belize. This program is specifically setup for persons who can prove a consistent, permanent source of income through their retirement benefits, pension, or other investments.
Benefits of the QRP program include:
Tax exemption on all income and receipts
Exemption on the import duties and taxes of personal items, as well on a vehicle (every 5 yrs)
Ability to work and conduct business outside the borders of Belize, provided the business isn't conducted with Belizean residents.
Your spouse and any children (under the age of eighteen) can be included in QRP program.
Commercial Free Zone (CFZ)
Established in 1994, the Commercial Free Zone Act, was established to attract foreign investment in Belize through manufacturing, distribution, warehousing, and other free zone activities. The commercial free zone allows for merchandise that is stored within the CFZ to be sold duty free (wholesale and retail) to foreign diplomats, vessels docked in the ports of Belize, and for direct export. For investors in the CFZ, duty exemptions are available on commercially purposed merchandise and business related goods used within the CFZ. Investors in the CFZ also receive Belize tax exemption (income, capital gains, corporate) for the first 10 years they are in operation.
Any group of private or public persons can establish a business within the commercial free zone. The party must own or lease the land within the zone and obtain consent from the Commercial Free Zone Management Agency (CFZMA).
Export Processing Zones of Belize (EPZs)
Belize's Export Processing Zones (EPZs) attract local and foreign investment with a goal of increasing export production in the manufacturing and agricultural markets. Investors in distribution, processing, and tourism are the primary businesses to take advantage of EPZs.
Benefits of EPZs for investors

:
Exemption of import/export duties, no import restrictions on raw materials, and no import/export or trade licensing requirements
Exemption of taxes on sales and consumption, property and lands, capital gains, trade turnover, foreign exchange, excise, and transfer
Exemption on dividend taxes
Exemption from the Supplies Control Act and its regulations
Ability to open a foreign currency bank account in Belize
Tax holiday of 20 years, with optional extension and loss deduction period
There are three types of EPZ companies, including: Export Processing Zone Developers, Export Processing Zone Businesses, and "Special" Export Processing Zone companies.
International Business Companies (IBC) Offshore Banking
Through the Belize International Business Companies Act (IBC Act) the Belizean government has set out to attract more experienced international investors, by offering a number of benefits and exemptions. These exemptions include taxes on: income, dividends, interest, capital gains on shares, rent, royalties, non-resident debt obligations, and compensation. There are no currency restrictions imposed on an IBC. The board of directors, elected officials, and shareholders have no residency or citizenship requirements.
The government of Belize also offers investors incentives through the Fiscal Incentives Program (AKA Development Concessions) and Gaming Control Act.
Trade Agreements With Belize
There are several trade agreements in place between Belize and other countries of the developed world. These agreements help to further Belize investment opportunities in exportation.
Caribbean Basin Initiative (CBI)
Caribbean Common Market (CARICOM)
Belize-Guatemala Partial Scope Agreement (PSA)
World Trade Organization (WTO)
Belize engages in a number of Bi-lateral Investment Treaties, including agreements with the following countries: Austria, China, Cuba, El Salvador, Netherlands, United Kingdom.
Get Your Free Belize Report Now
Discover more about Belize through our daily e-letter, Overseas Opportunity Letter. Simply fill in your email address below and receive a free copy of Reef, Ruins, Rivers, and Rain Forest Plus Easy Residency and Tax-Free Living. This special report covers the easiest options for residency, real estate, and much more.
From Belize To Costa Rica—Where Do We Go Next? "Ready, aim, fire" is a formula tested by probably…
Read More...
How To Make Money In Belize In Belize, there are plenty of options for generating small and large…
Read More...
We recently received a letter from a reader who was curious about an essay on Corozal Bay written…
Read More...
Traversing The Caves And Ruins Of Cayo When we think of Belize, it's easy just to be captured by the…
Read More...