When deciding where to live in Belize, you can choose among a variety of lifestyle options throughout Belize's 6 districts. You will find a spot suitable for just about everyone.
Belize's 6 Districts include; Corozal, Orange Walk, Belize, Cayo, Stann Creek, and Toledo.
Among the most popular locations to live in Belize are the islands of Ambergris Cayeand Caye Caulker; theCayo district; the Corozal region inNorthern Belize; and the Palencia peninsula.
Belize is home to thousands of expats, each living a life they might have only dreamed about, had they not discovered this Caribbean paradise.
Ambergris Caye
Ambergris Caye is the largest and most popular island destination inBelize. Residents and expats living on the island enjoy the warm Caribbean Sea and its calm clear waters.
People are always out strolling along the beach and biking through San Pedro Town. Trade-in your car, because you'll only need a golf cart here (and you might want a boat, too).
Walk the beach as you would a street. Stretching both north and south from town, it becomes more private (and quiet). Areas are reached by golf-cart path, or the Island Ferry has its multiple daily runs to transport passengers to and from town.
The largest settlement onAmbergris Cayeis San Pedro Town. Here you will find an assorted mix of restaurants, bars, cafés, and live music venues. There are a number of small village communities and resorts scattered throughout the island. Although popular with tourists and expats, Ambergris Caye has managed to preserve the laidback Belizean feel which is such a big part of its charm.
You can't live in Belize's Ambergris Caye for the same bargain you could back in the 1980s, but you can still find a place to call your own for a moderate price. An additional benefit is that the housing market is strong here and you should be able to find a buyer fairly easily if you need to sell. Ambergris Caye is home to some lavish resort communities and estates, if your tastes are a little more luxurious it is becoming an increasingly popular luxury destination.
Caye Caulker
Go Slow… This is the sign you will see everywhere on Belize's second most popular island. It is an instruction to be heeded by vehicles and people alike. Belize's Caye Caulker offers a great escape from the noise and congestion that many have become uncomfortably used to. Caye Caulker is about 30 minutes by boat from Belize City and also 30 minutes by boat to San Pedro Town on Ambergris Caye.
Caye Caulker can be considered a less developed Ambergris Caye and a great place to invest in property for the future. It has a great community feel and a more laidback feel. You won't find shopping malls or huge nightclubs here. That said if you feel the need for a big night out the boat to Ambergris Caye is only 30 mins and under $20 for a round trip.
Cayo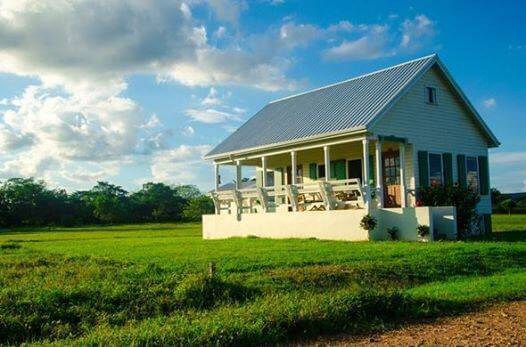 If you are looking for a tranquil life in Belize's inland, you need not look any further than theCayo District. This lush, mountainous area is becoming a real draw for retirees looking to live off-the-grid. In recent years the government of Belize has worked on improving the infrastructure of Cayo in order to encourage development in the region.
Also, there is a growing expat population living in Belize's Cayo District looking to take advantage of the self-sufficiency options and get back to simpler times. The lush green hills of Cayo are literally surrounded by archaeological sites as well as recent oil and gold finds.
Cayo is a place where you might meet archaeology doctorates, field engineers, and even an organic teak tree farmer.
Corozal
Corozal, Belize is located inNorthern Belize, near the border with Mexico. Expats living in Corozal enjoy the off-the-radar local environment. It is a relatively quiet area with a little over 9,000 residents. This laid-back small town has the basic amenities of banks, restaurants, shops, doctors and dentists.
A quick 30 minute drive from Chetumal, Mexico, Corozal, is not far from first-world shopping centers and other amenities. In Corozal you have all the benefits of living on the Caribbean without the island price tag. If you are someone who can't do without imported goods then you can find most of them at a reasonable price over the border in Mexico.
Palencia
If you want to live in Belize,Palencia is a beautiful peninsula that juts out of the coastline in southern part of the country.
An airstrip located in the middle of Palencia divides the peninsula into two parts: the north and the south.
In the southern portion of Palencia there is a busier atmosphere. Here you can find many restaurants, cafes, banks, and other small shops.
In the north of Palencia, Belize, lies the village of Seine Bight, with a quieter lifestyle and more luxurious resorts.
Palencia has some of the best beaches and fishing in Belize. An added bonus is that Palencia remains one of Belize's more undiscovered areas meaning the beaches are not usually crowded.
Even for Belize Palencia is a relaxed place to be so if you are looking for nightlife this might not be the best location. A strong expat community is growing here. So, socializing will not be a problem.
Things You Will Discover When You Reside In Belize
1. Laid back lifestyle
If you are looking to escape from the trials and tribulations of an increasingly chaotic and crazy world, then you won't find a better retreat than Belize. Certainly not one that is only 2 hours flight from the U.S. Everything about Belize seems designed to make you feel more relaxed.
Step outside and listen to the birds singing and the insects chirping and feel any stress evaporate away. Away from the bustling seaside towns Belize is a very peaceful place.
From the deep still hush of the jungle to the gentle lap of the sea and the open plains where the grass bends softly on the breeze, all this is found under the warm, forgiving Belizean sun.
2. Unique Belizean way of doing things
One of the most refreshing things about Belize is the lack of red tape. You can buy land here and build your own dream house more easily than almost anywhere else in the world. Belize is great for independent people. Living here you will be able to become almost entirely self-sufficient, should you choose to. You can use solar panels for your power. The climate allows you to farm everything else you need. With the right planning, crops can produce here all year round and if you get a fishing rod you can even eat fresh fish!
3. Power and internet outages
These are not as frequent as you might think (or as they have been in the past) but they do still occur. If for some reason repairs are needed residents will be given an advance warning of the blackout so you can stock up on candles and other supplies.
Sometimes during bad weather, there are localized power outages but they are generally repaired quickly. As mentioned above, due to the number of sunny days, solar power is a great way to source your power in Belize.
The internet is improving and is mostly reliable however it is not at the same speed as elsewhere in the world. If you rely on an internet connection for your work then make sure you have a contingency plan for any disconnections.
4. Life In Belize It's Beautiful
Belize has an unspoiled beauty and enough different landscapes to appeal to anyone. It has a long Caribbean shoreline and many small islands dotted just off the coast.
The warm water is many enticing shades of blue and the palm-fringed beaches are as fine as you will find anywhere in the world.
There are also ancient Mayan ruins to visit and enjoy. In fact some of the best-preserved sites can be found in Belize. There are dense jungles to explore and mountain trails to hike along.
5. You have to adapt to Belize not the other way round
The hand painted signs that say 'go slow' can be found throughout Belize. They provide warning for the sometimes crazed golf cart drivers not to drive recklessly but they also carry another meaning.
Life in Belize is not like the hectic life that we in the west are used to and nor does it want to be. The people here like to do things in their own time. If Belizean's think you are moving too fast they will be sure to let you know.
Expect to hear 'where's the fire?' anytime you are getting stressed or rushing from one place to another. It can take a little getting used to but once you do a whole new world opens up for you.
6. Great amount of biodiversity
If you are an animal lover then Belize is a place you will love. For farmers the climate is kind enough that you can raise most of the animals you would expect to find in the U.S. with ease. Sheep are not as common as in the U.S. and tend to have hair rather than wool but they can also thrive in Belize.
The Best Place To Live In Belize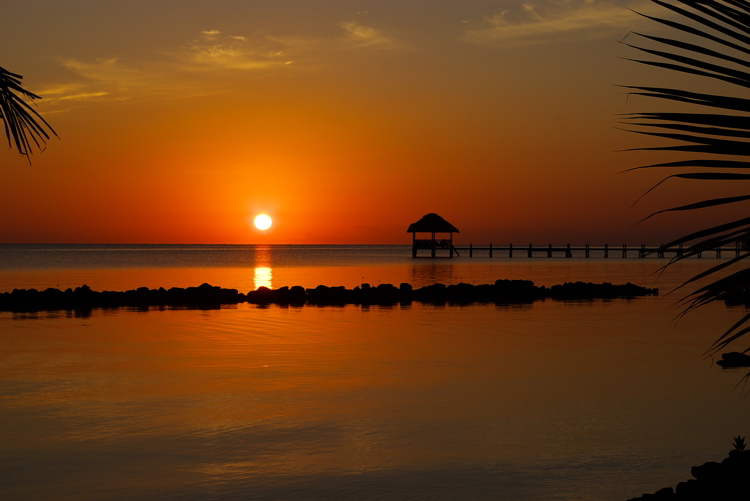 When it comes to expat havens, Belize makes sense for a handful of boilerplate reasons…
It's English-speaking… There are easy residency options for retirees and expats… It's tax-friendly… It's only a two-and-a-half-hour flight from the southern United States… It has warm weather year-round… And it's blessed with natural beauty…
The majority of the attention is focused on Caribbean island dream escapes like Ambergris Caye and Caye Caulker… But in a specific area of rarely sought-after mainland Belize, you can combine oceanfront living (on the Caribbean, no less) and affordability.
This lifestyle opportunity is found in Corozal, the name of both a district and a town in northern Belize. The town is home to about 13,000 people, while the district has about 46,000.
Corozal is Belize's northernmost district. This area of the country is rugged and mostly undeveloped… Infrastructure is not yet well-established.
Road quality, for instance, is generally poor… which is part of the reason this area doesn't
receive the same volume of tourism as other areas of the country. It's not as easy to access.
But Corozal offers some of the best of Belize living, and it's slowly getting the attention it deserves. In November 2019, Forbes listed it third in a report of the 20 best places to retire in 2020. And in our 2023 Overseas Retirement Index it made the grade as the number one place to live in Belize.
Despite its small size, Corozal offers a nice variety of lifestyle options, including oceanfront, riverfront, lagoonfront, and inland farm-country living.
Lots and land are available in private developments and directly from the local market.
A top draw for expats is the opportunity to live on Chetumal Bay, a deeply indented area of the Caribbean. Because it's naturally protected, it's a sailor's and boater's paradise…
To Live In Belize Means You Can Live On The Bay
Living on the bay or on one of the connecting lagoons or rivers allows access to the reef and ocean through the break on the Ambergris peninsula at Bacalar Chico. Diving and snorkeling are some of the bests in the world thanks to the reef.
Another quiet benefit is that it is protected from hurricanes by the Ambergris peninsula, lessening any effects of a storm's landfall.
Corozal is more affordable than the islands, Belize City, and Placencia. Rents are low, especially in the villages, but services and social outlets are limited. Groceries are affordable, too, especially in the open-air markets that overflow with fruits and vegetables.
The selection of goods is limited in the stores surrounding Corozal… but it's just a hop, skip, and jump from Belize's border with Mexico, and a proper big city is just on the other side of it. Chetumal, the capital of Quintana Roo state, is just 10 miles away from Corozal.
In Chetumal, expats can avail of cheaper life supplies and access to amenities not available anywhere in Belize, such as access to Sam's Club, cinemas, supermarkets carrying American brands, big-box stores, hardware stores, bars, restaurants, and more.
This also affords expats access to Mexico's high-quality health and dental care—a important benefit since access to health care options in Belize is lacking.
The lifestyle in Corozal is slow-going…
To reside in Belize and, moreover, Corozal, means that a typical day might involve kayaking, fishing, swimming, and reading, among other things… or perhaps just swinging in a hammock with a cold beer or rum cocktail in hand.
Come nighttime, you might meet with neighbors for dinner, drinks, or a game of cards.
For those that seek a long-gone haven—where time stands still and life drifts peacefully by without hassles—Corozal is true nirvana.
Sincerely,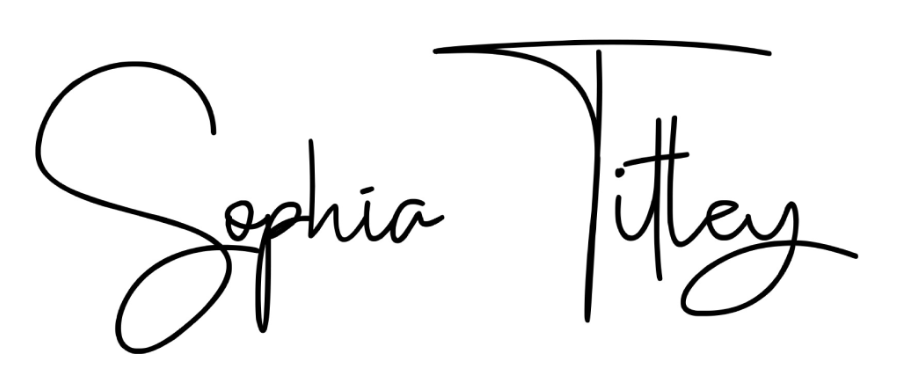 Sophia Titley
Editor, Overseas Living Letter