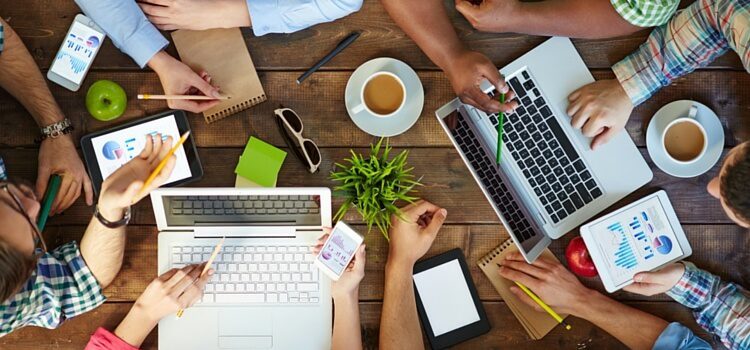 Getting a Visa to Work in Belize
Working in Belize is entirely possible as a foreign citizen. As with many countries in Central America, Belize has regulations in place to protect the job market for locals and makes great efforts to keep Belizeans working. Belize jobs are mostly for the Belizeans. Although foreigners are encouraged to work in Belize, the goal of Belize immigration is generally to fill roles that Belizeans aren't yet specialized in or to attract foreigners to create businesses that will eventually lead to more jobs for the locals.
There are two types of applications for a Belize work permit; one for permission to employ a foreign person and another for temporary self-employment. The application for permission to employ a foreign person is used for those seeking employment. This application would be filled out by the potential employer or by job seeker. This application requires that any foreign citizen wanting to work in Belize must have legal residency, with a minimum of 6 months in Belize. Once an application for employment within a company is approved the company will be the owner of the work permit and not the individual. This means that the person can only work for that company and would need to complete the process under a different organization if seeking alternate employment.
If you are planning or needing to work while living in Belize it is a good idea to make the necessary arrangements before arriving in Belize. Finding jobs in Belize once there can prove difficult. Be sure to network with the locals and expats to become aware of any opportunities that may pop up. And don't be surprised if you end up doing something completely different on the island than you did back home!
The application for temporary self-employment is geared toward foreigners wanting to invest in Belize. Applicants must be in Belize legally, with proper documentation (visa, permits, etc.). A reference letter from the organization overseeing the category of work that will be performed will also be required.
Each type of work permit will have its associated fees. Be sure to check with the Belize Immigration and Nationality Department for further information.
Setting Up Your Own Business in Belize
Starting a business in Belize can be a great source of income. BELTRAIDE, The Belize Trade and Investment Development Service, is a great resource that helps both local and international entrepreneurs to start and develop their business in Belize. Investing in Belize is another opportunity to create cash flow and take advantage of opportunities in this growing economy.
Under the self-employment status of Belize, the following items are required during application:
Passport copy (including all pages)
Three (3) passport size photos
Police record from country of origin (federal level)
Qualifications letter
Proof of solvency (bank statement)
Completed application form
Processing fee (BZ $25.00)

Must submit receipt to Labor department

Stamp duty fee (BZ $20.00)

Must submit receipt to Labor department
Processing fee and stamp duty fee receipts will need to be submitted to the Belize Labor Department, along with the application form and proof of business. The proof of business should include registration and location details. The review process can take 2-4 weeks to complete and once approved the applicant will receive a letter stating approval. This letter can then be taken to the Immigration office where the permit will be added to the applicant's passport.
Get Your Free Belize Report Now
Discover more about Belize through our daily e-letter, Overseas Opportunity Letter. Simply fill in your email address below and receive a free copy of Reef, Ruins, Rivers, and Rain Forest Plus Easy Residency and Tax-Free Living. This special report covers the easiest options for residency, real estate, and much more.
From Belize To Costa Rica—Where Do We Go Next? "Ready, aim, fire" is a formula tested by probably…
Read More...
Traversing The Caves And Ruins Of Cayo When we think of Belize, it's easy just to be captured by the…
Read More...
Trying Belize On For Size There's something in the water, or maybe I should say there's something…
Read More...
Welcome To Cayo—Exploring The Charms Of San Ignacio Town It still gives me a shiver driving over the…
Read More...