World's Best Places
To Retire In 2023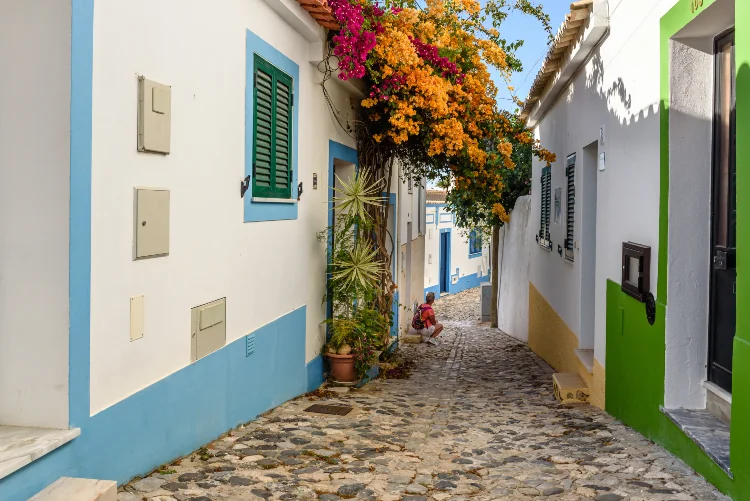 If you're looking for the best places to retire in 2023, you've come to the right place. There's no doubt that retirement is a big milestone in life – and it's something that everyone should plan for.
Whether you're looking for a warm climate or excellent health care, these destinations have it all. And if you're interested in starting your retirement early, you can also take advantage of retirement communities that are expanding rapidly all over the world. So whether you're ready to call it quits or just want to plan for the future, these are the best places to retire.
In this article, we'll look at factors such as cost of living, climate, healthcare quality, and activities available in each location. We'll also discuss how each destination is adapting to meet the needs of retirees today and into the future. With this information in hand, you can make an informed decision on where you would like to spend your retirement years.
Here is a snapshot of the results.
10. Vietnam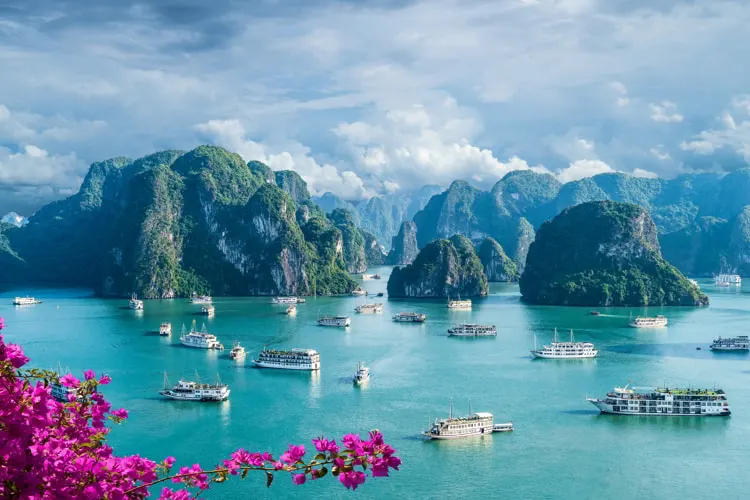 Quick Facts About Vietnam:
Vietnam is one of the world's most affordable places to live.
It's a naturally beautiful country with a unique geography that includes an extended coastline, jagged green mountains, and tropical islands.
Vietnam is historically and culturally fascinating. The cuisine is healthy and affordable.
Why Should I Retire To Vietnam?
For those seeking a low cost of living for a high quality of life, there are few better options than Vietnam. It's a land of beautiful, world-class beaches, cool mountain retreats, and vibrant cities.
Vietnam is an emerging market that has only recently moved beyond the dark transition following the war. The population is youthful, and energy permeates everything. Some come to Vietnam and love its pace of life; others complain about the hustle and the noise.
Where Should I Retire In Vietnam?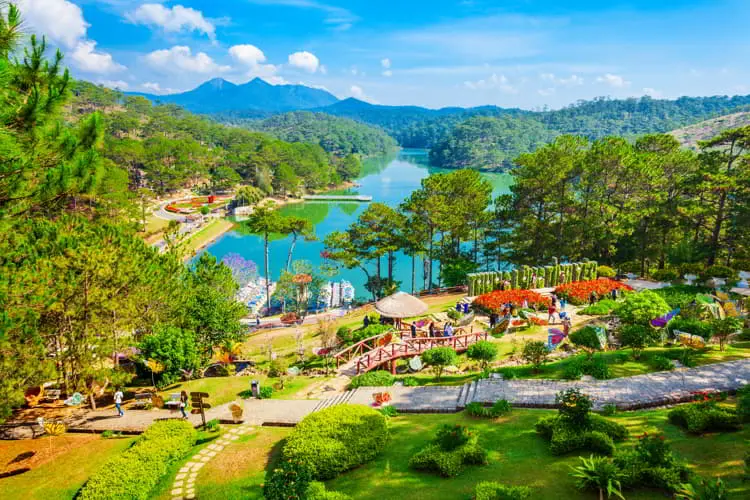 Da Lat is the resort town that the French carved out of Vietnam's Central Highlands back when the country was a French colony. Like all hill stations around the world, it served colonists as an escape from the sweat, grime, and tropical malady of the lowlands.
The French endowed Da Lat with villas, boulevards, golf courses, parks, health complexes, and more. Architectural and cultural remnants from that era remain today, casting a historic and otherworldly charm over the place.
Something about Da Lat inspires romance. Whether it's the well-preserved past or the cool weather, misty peaks, and pine forest, love is in the air here in Vietnam's honeymoon capital.
9. Indonesia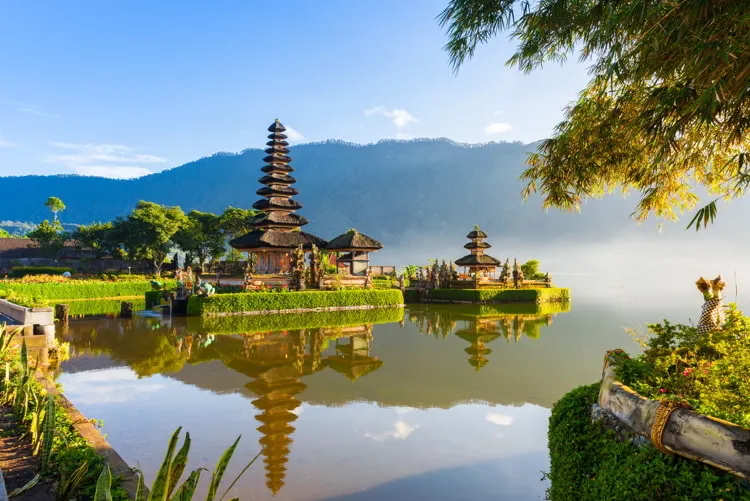 Quick Facts About Indonesia:
The cost of living in Indonesia can be extremely low.
Bali is one of the world's top wellness tourism destinations, offering yoga and meditation, spa treatments, and more.
Indonesia offers a retirement visa that's easy to qualify for.
Why Should I Retire To Indonesia?
Indonesia offers breath-taking natural scenery, including some of the world's most beautiful beaches and life-rich waters. The locals are friendly, and islands like Bali have well-established expat communities made up of interesting people from all over the world.
An established retirement visa makes it easy to set up life in Indonesia as an expat.
Where Should I Retire In Indonesia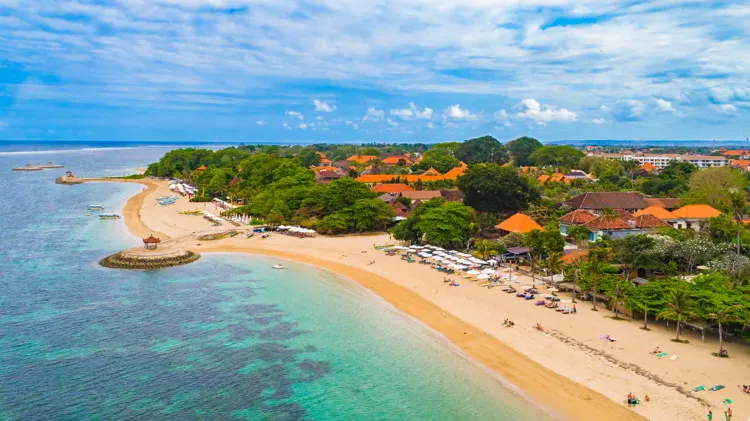 Sanur (Bali) is an unpretentious suburb of Bali's capital, Denpasar. Quiet and laid-back, Sanur is far removed from the crowds of tourists who flock to Bali for vacations and honeymoons. Pronounced "san-oor," it's so peaceful here that it's earned the nickname "s-nore" or "snoreville." Even during the height of the tourist season, Sanur never seems to attract much attention.
The paved pathway that runs the entire length of Sanur's sandy coastline is a big attraction and a unique feature for a Balinese town. The boardwalk beckons cyclists, strollers, and sun worshippers. Restaurants and bars located along it provide cool drinks, plenty of good food, and perfect views of swaying palm trees and nearby islands.
Sanur can be a top choice for indulging in a five-star, luxury lifestyle on a three-star budget. It's close to Bali's best amenities (including hospitals) and home to a big expat community.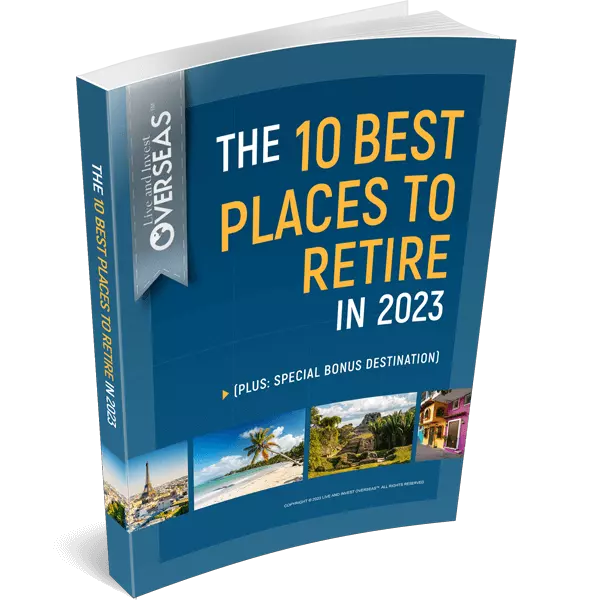 8. France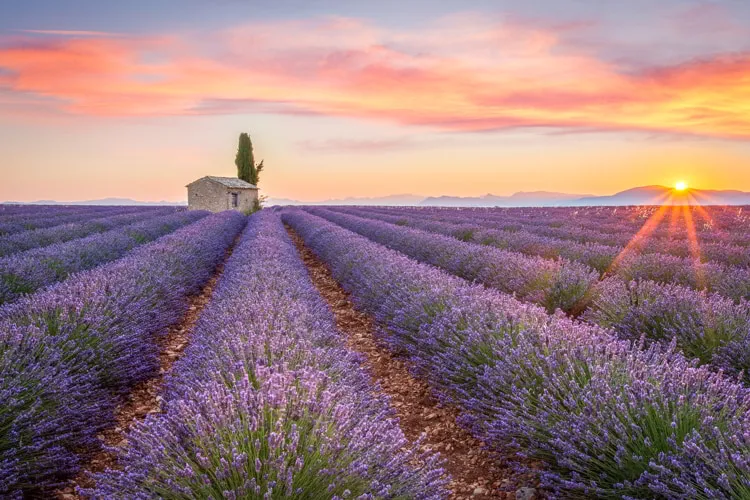 Quick Facts About France:
According to the World Health Organization, France has the world's best health care.
France's infrastructure is second to none, with well-established transportation systems that include trains, metros, taxis, and buses.
The residency process is fairly simple and straightforward.
Why Should I Retire To France?
France is the good life defined. The food, the wine, the art, the shopping, the history… This country boasts the most beautiful and romantic city on Earth, plus the best of country living and dramatic Mediterranean and Atlantic coasts. On top of all this, France is home to the world's best health care, the world's best infrastructure, top international schools, and a relaxed way of life… And, in some parts of the country, the very good life can be very affordable as well.
Where Should I Retire In France?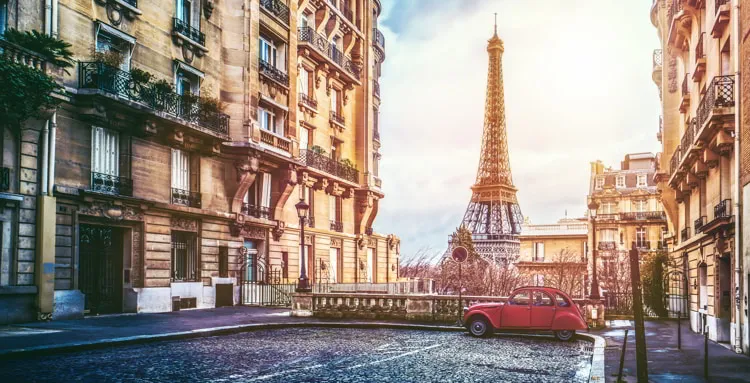 With hundreds of museums and galleries, one of the liveliest café cultures, and some of the most revered cuisine in the world, space to lounge in parks and on riversides… plus a superb and affordable public transportation system and other modern amenities, including top-notch health care,
Paris has it all.
You'd be hard pressed to find more history, culture, and character per square meter anywhere else… Paris is one of the most cosmopolitan cities in the world, but all that luxe comes at a cost. France would never feature on a list of the world's bargain destinations; still, outside Paris, this country can be much more affordable than you might imagine…
7. Mexico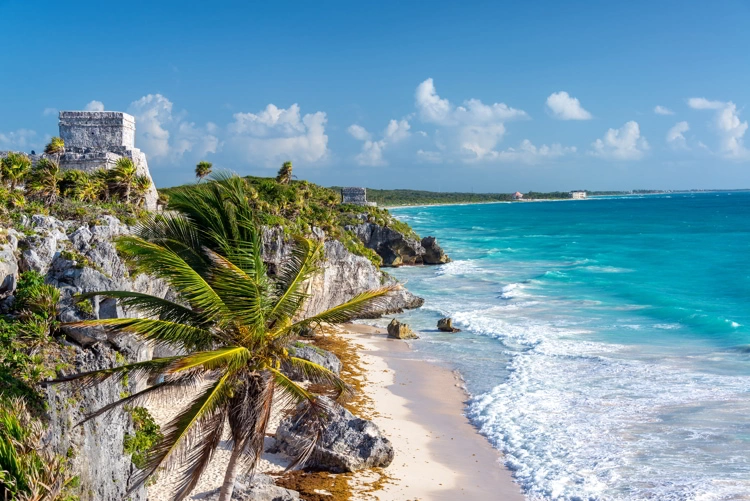 Quick Facts About Mexico:
Mexico is the easiest retire-overseas destination for Americans and Canadians to get to. You can even drive here.
It has big, well-established expat communities across the country.
It offers a generous 180-day tourist visa.
Why Should I Retire To Mexico?
Mexico is a top choice for overseas retirement. It's easy to get to from the States and Canada, it has warm year-round temperatures, it boasts two coastlines full of magnificent beaches, and it offers a low cost of living for people looking to stretch their retirement budgets. The country is familiar, with many of the shops and brands that Americans and Canadians are used to and expat communities set up across the country.
Where Should I Retire In Mexico?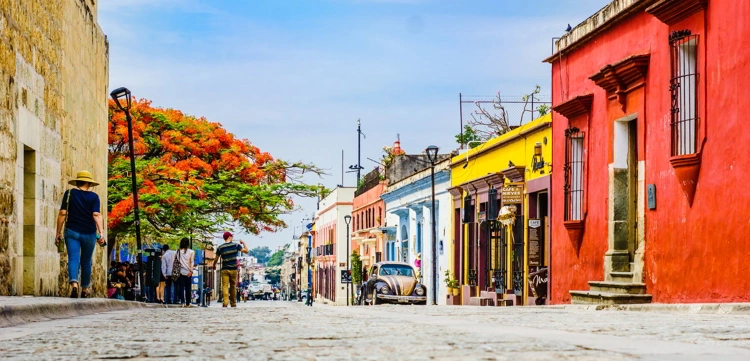 Oaxaca checks a lot of boxes: a moderate climate, reasonable prices, good flight connections to the States, and high-quality health care. Unlike Mexico's coastal resorts, it isn't overly touristy or flooded with gringos.
Beyond the obvious draws of nice weather and a low cost of living, this is a fascinating city with a lot to offer… It's the capital of the southwestern Mexican state of the same name.
It's famous for its cuisine (such as the versatile mole sauce) and its potent libation, mezcal. In its bustling Centro, you'll find colorful colonial buildings. This city is surrounded by mountains, making for a stunning backdrop and plenty of opportunities for adventure.
6. Spain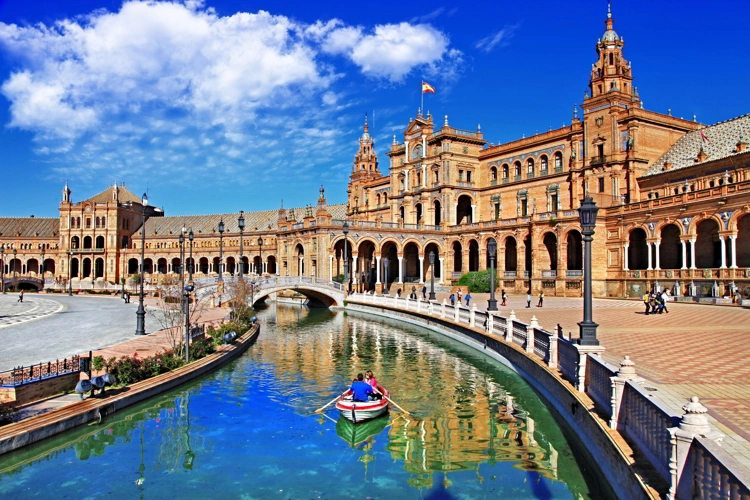 Quick Facts About Spain:
The cost of living is low, especially considering the high standard of living and excellent health care.
It's rich in history and culture, renowned for its music, cuisine, viticulture, art, architecture and design, festivals, and more.
Spain is geographically diverse, with mountains, plateaus, rivers, beaches, and islands.
Why Should I Retire To Spain?
For North Americans who perceive Western Europe as too expensive, Spain will come as a pleasant surprise. Everything from health care to rent to meals out comes at a discount here. Spain is the second-most mountainous country in Europe after Switzerland. This geography has created pockets of distinct cultures across the country, meaning there is much to explore and experience.
Where Should I Retire In Spain?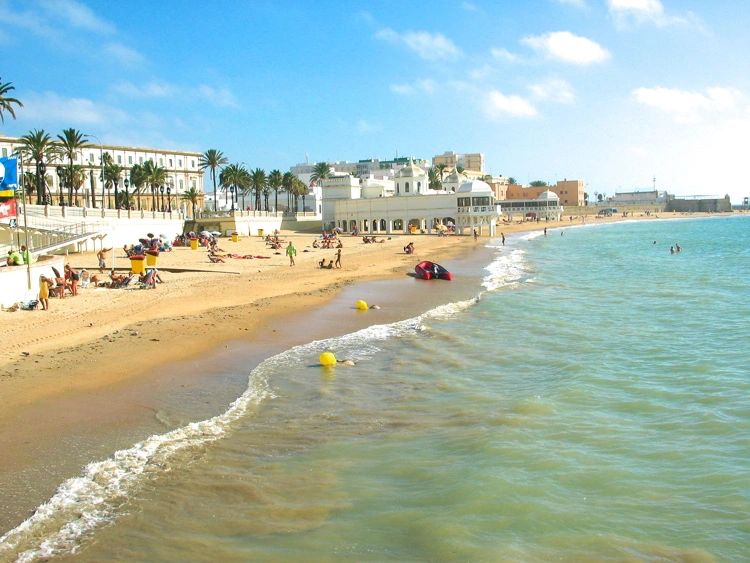 The Costa de la Luz (or Coast of Light) is an area along Spain's southwestern coast that stretches from Spain's border with Portugal down to Tarifa, the southernmost point in Europe.
This region is famous for the very thing it's named for: dazzling, always abundant sunshine. With well over 3,000 sunshine hours per year, vitamin D deficiency is not a risk here.
Its centerpiece is Cádiz, which is touted as the oldest city in Western Europe, dating to 1104 BC. It features a densely populated Old Town, with one of Europe's oldest neighborhoods and ruins hemmed in by old city walls.
Along the Costa are a scattering of small beach towns that are home to expat communities of varying sizes. One of these small towns, Rota, has a naval base that's shared by U.S. and Spanish forces. The Costa de la Luz is also an under-the-radar golf destination.
If you're looking for a place to retire, Spain is a great option.
5. Belize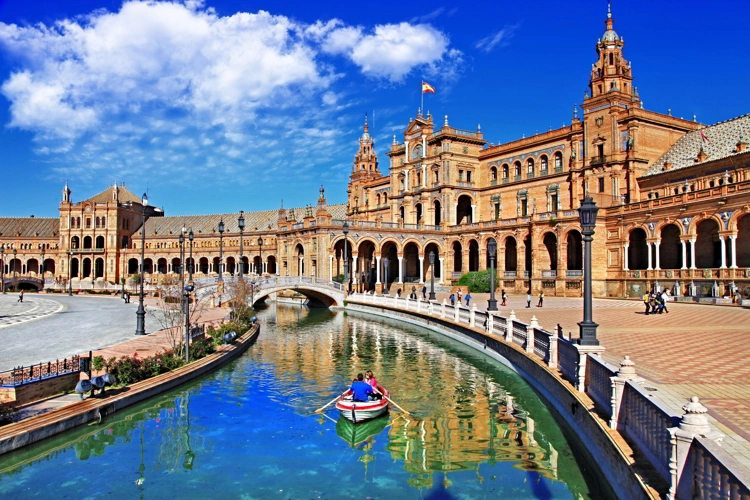 Quick Facts About Belize:
English is the official language of Belize.
Belize taxes jurisdictionally, meaning it only taxes you on income earned in the country.
The Qualified Retired Program (QRP) visa is among the best retirement residency programs on Earth.
Why Should I Retire To Belize?
Belize is a safe, welcoming, unassuming little country where the population values personal privacy, self-determination, and freedom. Once at the heart of the Maya Empire, Belize is today famous for its white-sand Caribbean beaches and clear, unpolluted waters.
Belize's QRP visa is one of the most efficient routes to foreign residency anywhere in the Americas. It's available to anyone over the age of 45, and it grants a host of incentives, like tax-free importation of household goods, automobiles, boats, or even airplanes.
Where Should I Retire In Belize?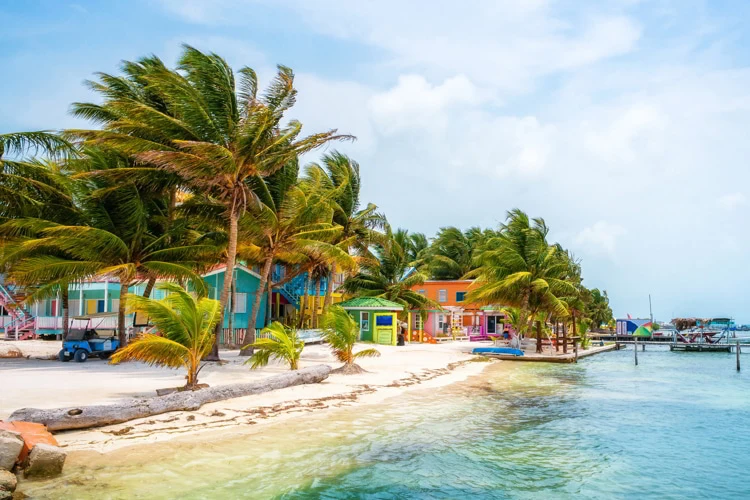 Corozal is Belize's northernmost district. This area of the country is rugged and mostly undeveloped… Infrastructure is not yet well-established. Road quality, for instance, is generally poor… which is part of the reason this area doesn't receive the same volume of tourism as other areas of the country. It's not as easy to access.
But Corozal offers some of the best of Belize living, and it's slowly getting the attention it deserves. In November 2019, Forbes listed it third in a report of the 20 best places to retire in 2020.
Despite its small size, Corozal offers a nice variety of lifestyle options, including oceanfront, riverfront, lagoonfront, and inland farm-country living. Lots and land are available in both private developments and on the open market.
4. Northern Cyprus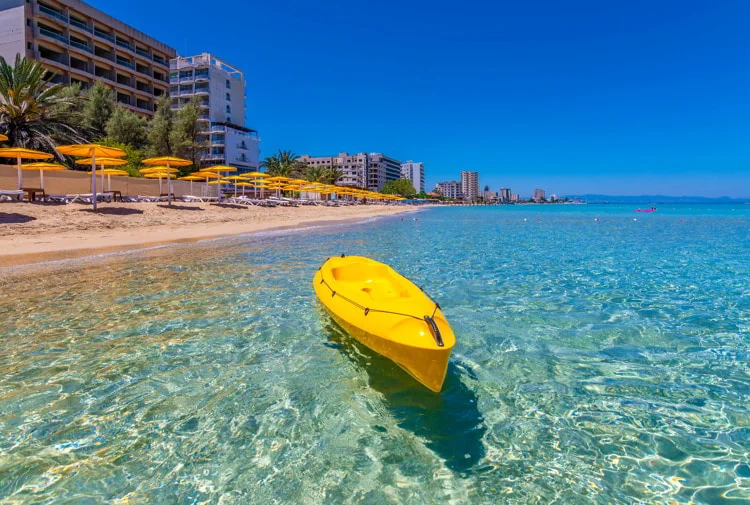 Quick Facts About Northern Cyprus:
Real estate—including beachfront property—is unbelievably low-priced.
Northern Cyprus is poised to be Europe's next big vacation hot spot.
The local currency is the Turkish lira, so the currency exchange works in your favor.
Why Should I Retire To Northern Cyprus?
This halfway-across-the-world island destination offers year-round sunshine, pristine beaches, and clear-blue waters… everything you could want in a great escape.
English is widely spoken, and it's easy to do business here. The expat community is large and welcoming; the culture is rich; the crime rates are low… The availability of affordable healthcare and pensions make Northern Cyprus a great place to retire.
The kicker, though, is the unbelievably low-priced property investment opportunities to be had. New apartments in modern complexes with amenities cost about US$70,000.
Where Should I Retire In Northern Cyprus?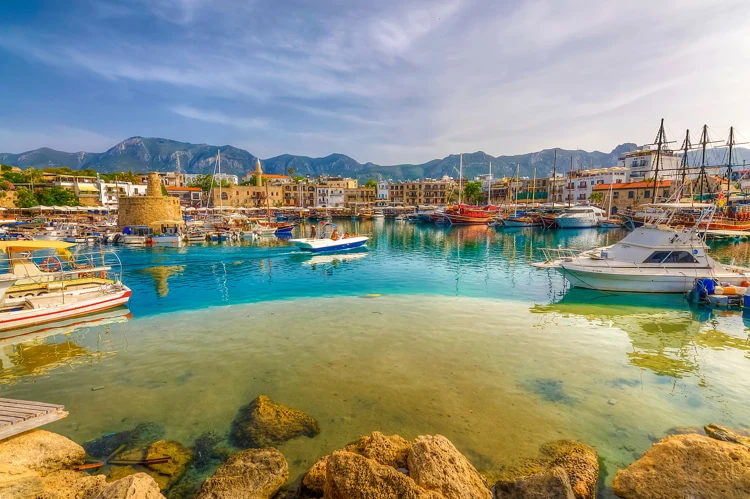 Kyrenia is a small town on the northern coast of Northern Cyprus, sandwiched between the Kyrenia Mountains and the warm waters of the Med. It's said to have been founded by two veterans of the Trojan War.
It's home to seaside hotels, restaurants, and beach clubs, but is most famous for its old harbor and castle. Before British occupation in the late 1800s, it was a thriving port town that facilitated trade between Europe and the Middle East.
Kyrenia is a safe, welcoming destination. It's home to a big expat population, mostly made up of Greek, British, Romanian, and Bulgarian people. Not many North Americans are living here yet, but Northern Cyprus would like to change that. Cypriots are currently eager for North American attention.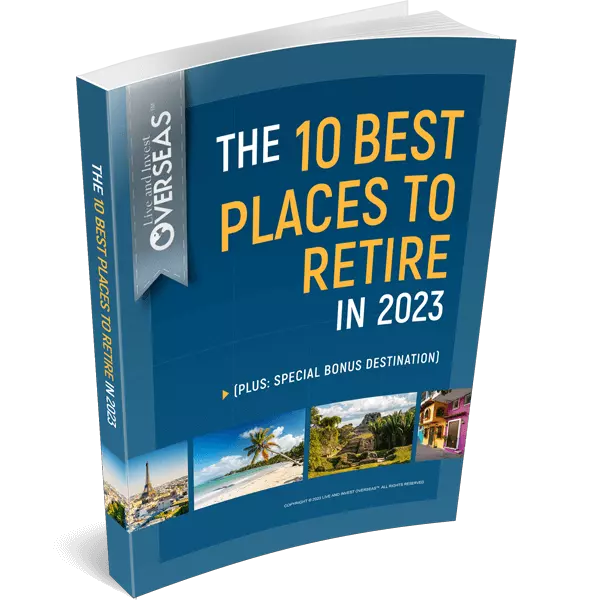 3. Colombia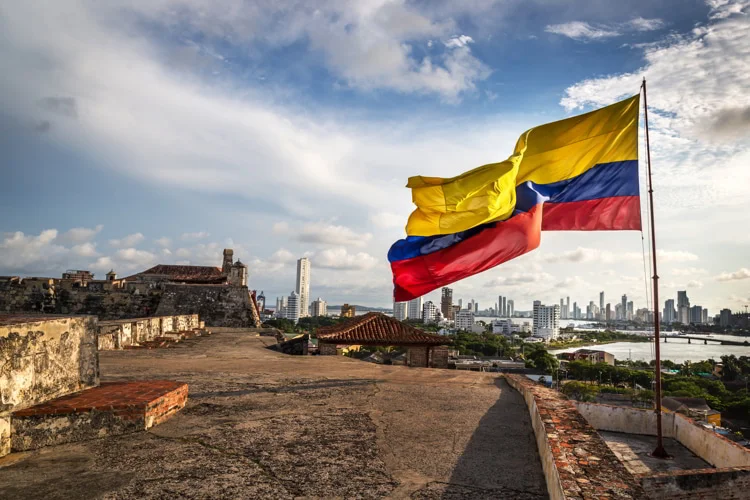 Quick Facts About Colombia:
U.S.-dollar-holders have a currency advantage against the Colombian peso.
Belize taxes jurisdictionally, meaning it only taxes you on income earned in the country.
The Qualified Retired Person (QRP) visa is among the best retirement residency programs on Earth.
Why Should I Retire To Colombia?
Colombia is quietly becoming one of the world's top overseas havens. From capital Bogotá to Euro-chic Medellín to colonial Cartagena on the Caribbean, expats are drawn by the vibrant culture, low cost of living, and high quality of life.
Colombia today is one of the world's easiest places to establish residency. No lawyer is required, and the process can be done in a couple of hours. Infrastructure is strong across the country, and the standard of health care is high. Eight of the top 35 hospitals in all Latin America are in Medellín. Other cities in Colombia have similarly top-standard facilities.
Where Should I Retire In Colombia?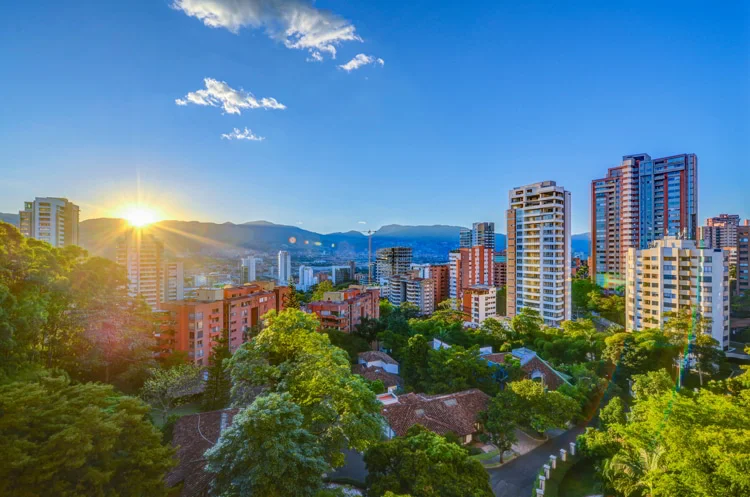 Medellín is one of the world's most livable cities thanks to its efficient public transportation system, friendly locals, ample greenspaces, and weather that most people would describe as perfect. Because it's never too cold or too hot, utility bills stay low because you don't need to heat or cool your home.
Its varied cosmopolitan offerings almost put it on par with the world's top metropolises… However, unlike comparable destinations, life in Medellín is inexpensive, particularly for American retirees. The U.S.-dollar-to-Colombian-peso exchange rate accentuates the already-low prices.
This city has a special energy, which emanates from the fun-loving locals, known as Paisas. They're undeniably proud of their city and famous for their friendliness. They speak Spanish but have their own regional lingo and lilt.
You'll want a basic grasp of Spanish to live well here, although more English is spoken every year.
2. Portugal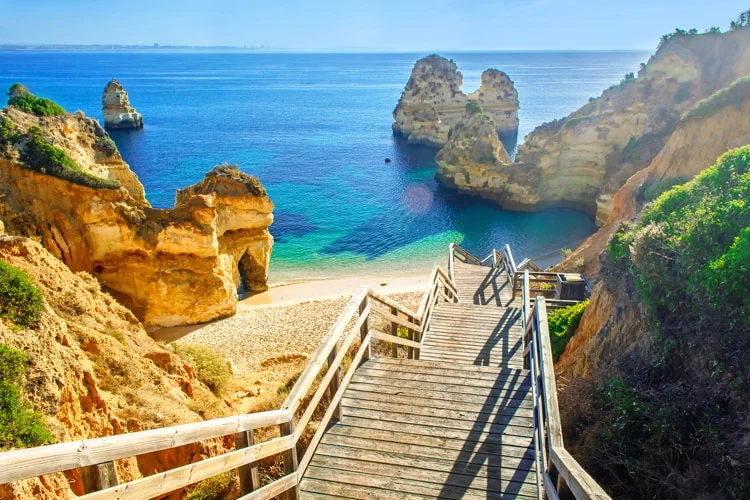 Quick Facts About Portugal:
Portugal offers several paths to residency, including the fast-track Portuguese Golden Visa.
It's the third-safest country in the world.
It's rich in history, culture, and natural beauty.
Why Should I Retire To Portugal?
Portugal is our all-around favorite retire-overseas destination. It has a low cost of living, easy residency, and tax incentives for foreign residents. It also has great food, more sunshine than anywhere else in Europe, some of the best beaches and golf in Europe, excellent infrastructure, and a large English-speaking population. Access is easy and cheap, making this a great base from which to explore the whole of the Continent.
Where Should I Retire In Portugal?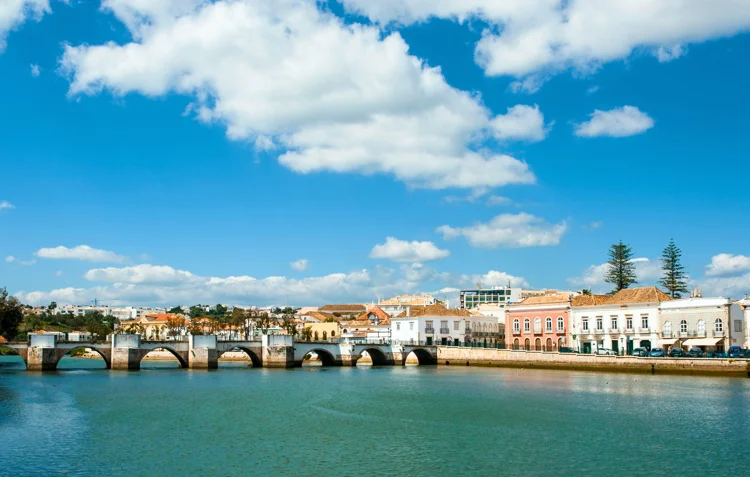 Tavira is a charming traditional town in the Algarve, known as the region's most authentic and beautiful, where the cost of living is still low.
Spliced by the River Gilão, Tavira's riverfront is endowed with promenades and swaying palms, open-air cafés, and restaurants serving the day's catch. Flanked by Renaissance architecture and connected by an old Roman bridge, the riverfront casts a romantic air about town.
Tavira's population of about 26,000 is still very much local, although expats from the U.K., the Netherlands, Scandinavia, and France have also established themselves here. Expats are drawn by the fantastic beaches, agreeable climate, relatively low cost of living, and traditional atmosphere.
If you're looking for a peaceful, beautiful place to retire, Tavira is definitely worth considering.
1. Panama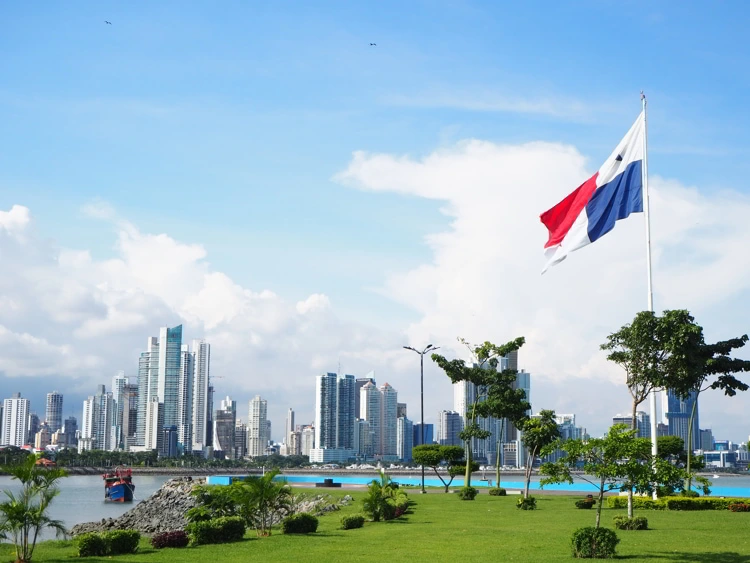 Quick Facts About Panama:
Panama's Pensionado Visa is the Gold Standard of retirement visas, with generous benefits for retirees.
It taxes jurisdictionally, meaning there is no local tax burden if your income comes from outside the country.
Excellent private health care.
Panama is stalwart and stable, with solid economic foundations.
Why Should I Retire To Panama?
Panama is blessed with ample coastlines, beautiful beaches, island getaways, mountain retreats, and colonial towns. Largely as a result of its crossroads positioning, but also thanks to its reputation worldwide as a top retirement, offshore, and banking haven, Panama is one of the fastest-growing countries in the world and the fastest-growing market in the region.
Where Should I Retire In Panama?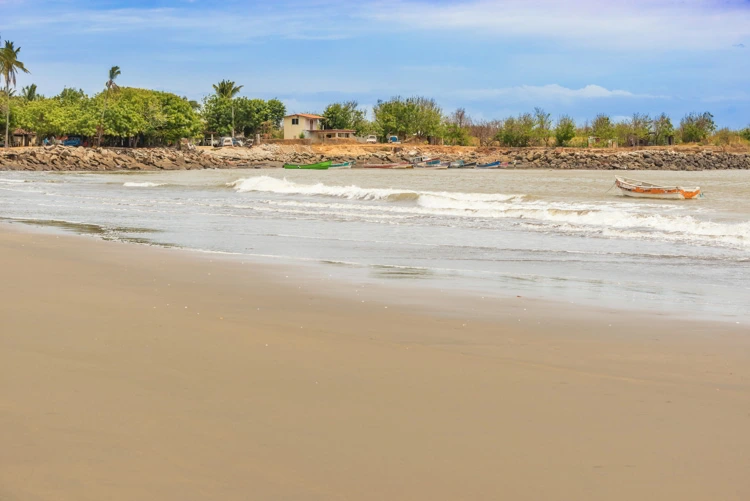 Chitré is a small, safe, and community-minded town. It's four hours from Panama City, located in the "interior" of the country (i.e., anywhere in Panama that isn't Panama City).
Being anywhere other than Panama City in Panama usually means that you don't have easy access to the types of things that expats appreciate—great health facilities, banks, American-style grocery stores, nice cafés and restaurants, entertainment options, and more…
Chitré is an exception to this rule. All the amenities offered in the metropolitan area of Panama City, not to mention the abundance of casinos, banks, grocery stores, and hardware stores, can be found in this hidden paradise—a remarkable accomplishment considering its small size.
Chitré is perfect for a comfortable, well-appointed lifestyle. It's largely undiscovered, with limited tourism and a small expat community. For now, it's one of the most affordable places to live in Panama, including the cost of beachfront property.
Conclusion
Overall, there are many great options for those looking for the best places to retire in 2023. From the Chitré to Paris, Portugal and Belize, each destination offers a unique and exciting lifestyle at an affordable cost. No matter where you decide to retire, you can be sure that you will find a place that is perfect for you.
F.A.Q.
Where is The Best Place in The World for you to retire?
We don't know, but, after more than three decades of experience considering the whole world in this context, we have some good ideas about where makes sense generally for a high quality of retirement life… where probably doesn't… and why.

It is in that spirit that, each year, that we publish the Overseas Retirement Index.
Where can I retire in 2023?
Here are some of the top locations to consider when searching for the best places to retire in 2023.

1. Panama
2. Portugal
3. Colombia
4. Northern Cyprus
5. Belize
6. Spain
7. Mexico
8. France
9. Indonesia
10. Vietnam
What's the safest country in the world?
In the category of crime and safety, it's no surprise that Portugal is at the top of nearly everyone's list.
Other places to score well include Valletta, statistically one of the safest places you can visit, and both the Abruzzo towns, Popoli and Città Sant'Angelo. Bled also scores well with the already low violent crime rates continuing to fall over recent years.
How much money do I need to retire?
This is the probably the most frequently asked question we get, year-in and year-out.
As ever, the answer is "it depends on you". To find out, imagine your ideal lifestyle and make a list of what you want from your new life. Then look at the numbers in that context. Where will your budget allow you to buy the lifestyle you're looking for? The important thing to remember when thinking about your retirement is, don't compromise. Don't tell yourself you can live without the things you love. If the place you had in mind doesn't fit with your ideal lifestyle, keep looking. Be honest with yourself and move for the right reasons to a place where you will be happy.
Where is the cheapest place to retire?
if you're looking for a safe and affordable place to retire, both Vietnam and the Dominican Republic are excellent choices.

Vietnam has a low cost of living and a high standard of living and, of course, it's also a safe country. We recommend Da Lat and Da Nang.

The Dominican Republic is also a good option – it has a low cost of living and a high standard of living. It's also a safe country, and it has a variety of cultural attractions to offer retirees.