Here are the best places to retire in the world per category, in order to make it easy for our readers to navigate on this page we created a list of topics below, just click on the section in order to navigate to your preferred section.
Table of content:
Where Should You Retire In 2019?
Retiring abroad, and launching a new life in a new country is the adventure of a lifetime. But with an endless array of choices, from white-sand beaches to mountain living, and from Old World culture to ultra-modern metropolises, how do you decide what's best for you?
We are here to make that decision a little bit easier for you. We have spent the last year compiling the information you need to make an informed decision. Our editor and writers have travelled to the four corners to enable you to more easily decide which retirement location best suits your needs.
We believe you are never too old to learn, and we never rest on our laurels. This is why we have spent months on-the-ground throughout 2019, ensuring our 2019 recommendations are up-to-date and comprehensive. As for the result, we believe this country-by-country comparison is the best we have ever produced.
As with everything we do, it has been written with you in mind. We don't tell you what to think. Instead, we give you the information and let you draw your own conclusions and come to your own decisions. After all, the retirement you are seeking is unique to you, with your own personal preferences, lifestyle, and needs.
Our dedicated team has been working overtime this year to compile this report for you. All the data, and all the facts and figures are the work of real people, on the ground in the countries we report on. With you in mind, we have asked the questions you want answering to find the top retirement locations. Our local experts and expats have helped us to ensure no stone was left unturned in our quest to deliver an index offering true value and practical advice.
The 21 Best Places To Retire In 2019 (And Two Bonus Reports)
This year we have 21 destinations, including 10 new entries, covering the spectrum of every lifestyle option. Are you on a budget and concerned with keeping a low cost of living? Or is a warm and sunny climate your top priority? For many people healthcare or moving to and English-speaking destination are the most important things. Whatever your benchmark, we have you covered.
We've added 10 new destinations, from across the globe, to our list this year. We have new entries from South America, Europe, Asia, and the Caribbean. Many of these destination are not well-known and not yet on the mainstream radar. As ever, we are exploring new locations in our quest to give you the best retirement options.
This does mean we have had to pass on some old favorites. Although most remain great options, the rapid rise of some of our new destinations left us with no choice but to leave them out. Gone but not forgotten, we will be continuing to report on them throughout the year at www.liveandinvestoverseas.com.
For the sake of precision, we concentrate on cities (and a couple of regions), rather than countries as a whole. No country is a perfect fit. A vast, diverse country can offer hugely different lifestyles. By concentrating on cities, we can provide the more specific information our readers demand.
Unlike some other publications, we don't pull any punches when it comes to mentioning the potential downsides. If the pollution is bad, health care substandard, or cost of living expensive, we will tell you.
The Annual Overseas Retirement index – Revealed
Each report in the Overseas Retirement Index is divided into categories which our readers have told us are important to them. The categories are cost of living, climate, health care, entertainment, recreation, whether English is spoken, expat community, infrastructure (broken down to include, internet, electricity, and domestic access), international access, environmental factors, crime, affordability of real estate, residency, and taxes.
We've been researching, compiling, and publishing indexes rating and ranking the world's best places to retire overseas for as long as we've been covering this retire-overseas beat… and that's been over 30 years. However, please keep in mind this whole process of retiring overseas is about you and what your retirement will look like, no amount of data can replace that feeling you get when you know you've found the place that is just right for you.
Before we get into it, it is worth making a special mention to our number one Overseas Retirement option, the Algarve, Portugal. At the risk of contradicting what was said earlier, the Algarve scores highly across the board. For this reason we have it as our standalone winner, the place which will appeal to the most people.
For this year's results, we compared each destination across 15 categories, creating our most complete Index to date.
Below you will find a breakout of the categories, as well as the locations we rate best for each.
1. Cost Of Living: Retirement Comparison By Country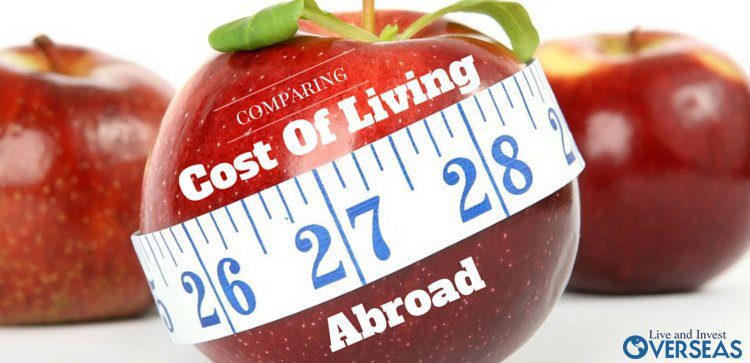 "How much money do you need to retire comfortably?"
This is the probably the most frequently asked question we get, year-in and year-out.
As ever, the answer is "it depends on you". To find out, imagine your ideal lifestyle and make a list of what you want from your new life. Then look at the numbers in that context. Where will your budget allow you to buy the lifestyle you're looking for? The important thing to remember when thinking about your retirement is, don't compromise. Don't tell yourself you can live without the things you love. If the place you had in mind doesn't fit with your ideal lifestyle, keep looking. Be honest with yourself and move for the right reasons to a place where you will be happy.
▶️ Da Lat, Vietnam

Leading the way for good cost of living is Da Lat, Vietnam. Although many Americans still associate Vietnam with the stigma of the earlier conflict, a lot has changed. Vietnam is a forward looking country with a fast growing economy. The people are welcoming and Vietnam offers you the chance to stretch your dollars without much in the way of sacrifice.
A couple's basic budget comes out at under US$1000 per month. Dinner at a local restaurant costs between US$1 and US$4; a Coke costs 50 cents; a loaf of bread is 45 cents. The food sold in small cafes and food stalls is so good many people simply never cook. However, it's worth pointing out that Da Lat is a regional town in Vietnam. Imported goods are hard to come by, and expensive. If you can't do without imported goods, your cost of living will rise rapidly.
▶️ Santo Domingo, Dominican Republic
Proving not all of the Caribbean is expensive, one of our best options for a low cost of living is Santo Domingo, in the Dominican Republic. A couple can live here for less than US$1,800 (about 90,000 pesos). By Caribbean standards this is a bargain. It's possible to live here on your monthly Social Security Check. This alone would allow you to live well, without the need to count every penny as you might at home. A budget of US$2,500 per month would allow you to live very comfortably. You could afford to spend more on entertainment and have some money for household help.
Buying a property in Santo Domingo reduces your monthly living costs even further. You can buy an apartment for under US$100,000.
Charles Fritz, a full-time Santo Domingo expat adds "For only US$660 per month, we have a huge three-bedroom, four-and-a-half-bath seventh-floor apartment with beautiful marble floors, crown molding, and wonderful woodwork, as well as a balcony view of the Caribbean. We enjoy the sea breezes from our comfortable Dominican rocking chairs every day."
▶️ Da Nang, Vietnam
Da Nang somehow manages to feel like a small-town, despite having a population of over a million people. Da Nang is very cheap by U.S. standards and a couple's basic budget for a month will be about US$950. Like Da Lat, avoiding imported goods is the key to keeping your costs down.
2. Best Places To Retire With Good Health Care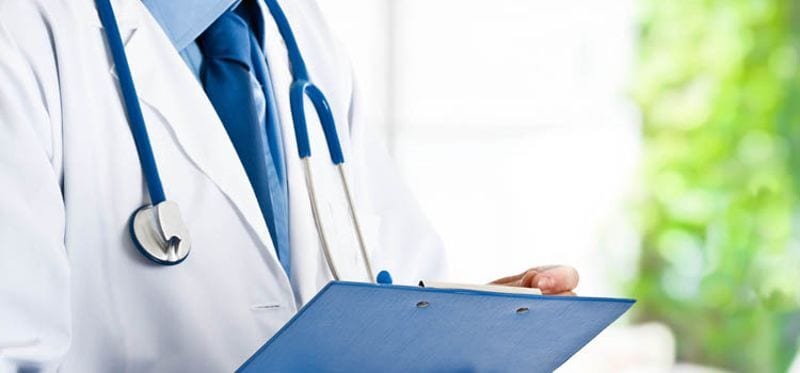 From the cost of treatment to the ease of access, health care is something you don't want to take any chances with. In this category Portugal, France, Italy, Malta, and Colombia, shine.
▶️ Portugal
Public health care in Portugal is available to legal foreign residents, who are registered with their local medical center. The standard of public health care is good in the Algarve, and WHO rates Portugal 12th in the world. As with many European countries, the public hospitals are better equipped to deal with medical emergencies than the private hospitals. Still, private health care is world class and the Algarve has two large private hospitals. Faro Hospital, its cardiology unit in particular, has a reputation for excellence.
▶️ France
France comes out top of WHO's International Health Care rankings. Paying into the French Social Security system covers most of your health care needs. Doctors still make home visits and the feeling of being rushed out the door is not one you will experience in France. Private health care is perhaps slightly better, but most people choose to pay into the Social Security system. It is cheaper and the benefits of going private are negligible.
▶️ Malta
Malta has one of the best health care systems in the world. The Knights Templar opened the first hospital in 1372, it was used to care for the pilgrims making the long voyage to the holy land. Malta has modern public and private facilities. All of the staff are highly trained, and most are fluent in English. These factors have contributed to Malta becoming a popular destination for Medical tourism.
Foreign residents are required to have private medical insurance, but premiums are lower in Malta than in the U.S. House calls are available and cost around US$15.
▶️ Colombia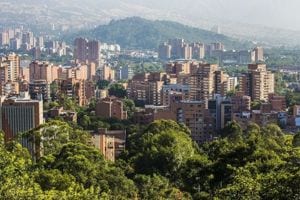 Health care in Colombia is the best in South America, and compares with anywhere in the world. No matter how complex the procedure, you will be able to get treatment in Colombia. If you are looking for dental work or cosmetic surgery, Colombia is a world leader. Medical tourism draws people from the United States and beyond. Attracted by the low prices and high standards, this medical tourism boom is helping to keep Colombia at the forefront of pioneering medical treatments such as stem cell treatment.
3. Best Places To Retire With Residency Options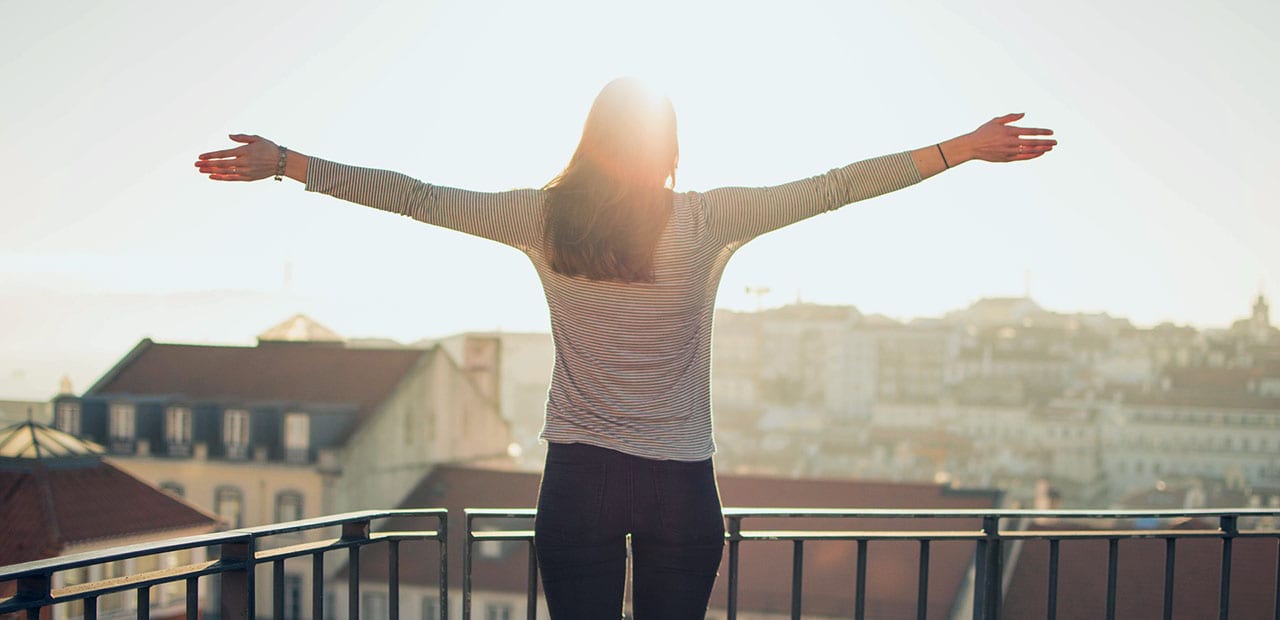 In our residency options category, we start off with: Where are the easiest places to become a resident abroad? Why would anyone want to become a legal resident of another country? Where should you do this? How do you do this? And how much will it all set you back? All of these questions and more we cover in our residency options for retiring overseas.
▶️ Portugal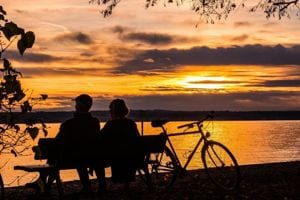 Portugal and its Golden Visa still top the list for easy residency. Once you meet the minimum spend threshold for your Real Estate investment, you qualify for a Portuguese Visa. A European Passport is a valuable commodity and investing in Portugal is one of the easiest ways to obtain one.
Central America and the Dominican Republic score strongly here.
▶️ Belize
Belize's Qualified Retired Person (QRP) visa is one of the best retirement programs you can find. The visa is easily upgraded into permanent residency and available to anyone over the age of 45. The Belizean government is keen to attract overseas retirees and there are a host of incentives to make Belize attractive.
▶️ Dominican Republic
The Dominican Republic's residency program is straightforward with fast turnarounds. The biggest benefit is the naturalization-through-residency program that has one of the shortest times to a second passport anywhere in the world. A second passport can take up to 10 years or longer in some places. In the Dominican Republic you can apply for citizenship after only two years of permanent residency.
---
Get Your Free Report:
The 8 Best Places To Retire In 2019
Here is your FREE report on the World's 8 Best Places to Retire in 2019.
Sign up for our free daily dispatch Overseas Opportunity Letter and immediately receive our FREE research report on The World's 8 Best Places to Retire in 2019.
---
4. Best Places To Retire With Entertainment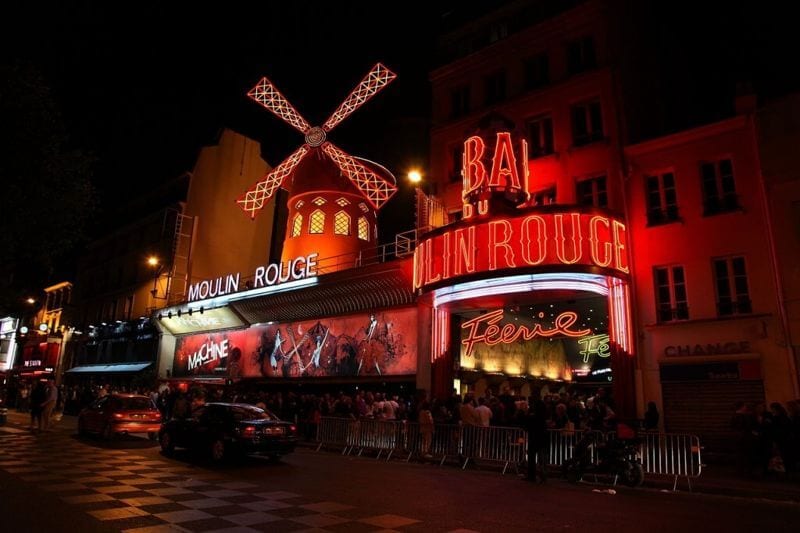 How do you picture spending your time in retirement overseas? Do you crave museums and café culture…? Or perhaps taking dance classes or learning how to fly fish? Is a trip to the movies part of  your weekly staple? Or do you prefer a trip to the theatre or opera?
▶️ Paris, France
Whatever you're after, it's hard to look beyond Paris.
Paris has been the paradigm for world culture for hundreds of years.
From the countless churches and cathedrals, to the dozens of museums and hundreds of galleries, to the universities and varied classes of all kinds you could enroll in… Paris caters to your every cultural need. There is always something new in town and it is safe to say you will never be stuck for something to do.
▶️ Malta
A big part of Malta's popularity is its rich history. There are nine UESCO World Heritage sites along with churches, cathedrals, museums and galleries. Unsurprisingly, there's a thriving arts scene which encompasses everything from Opera to hip-hop dance festivals. The April firework festivals which pit the different firework factories against each other in a dazzling display competition are an annual highlight.
5. Recreation: Best Places To Retire For Outdoor Activities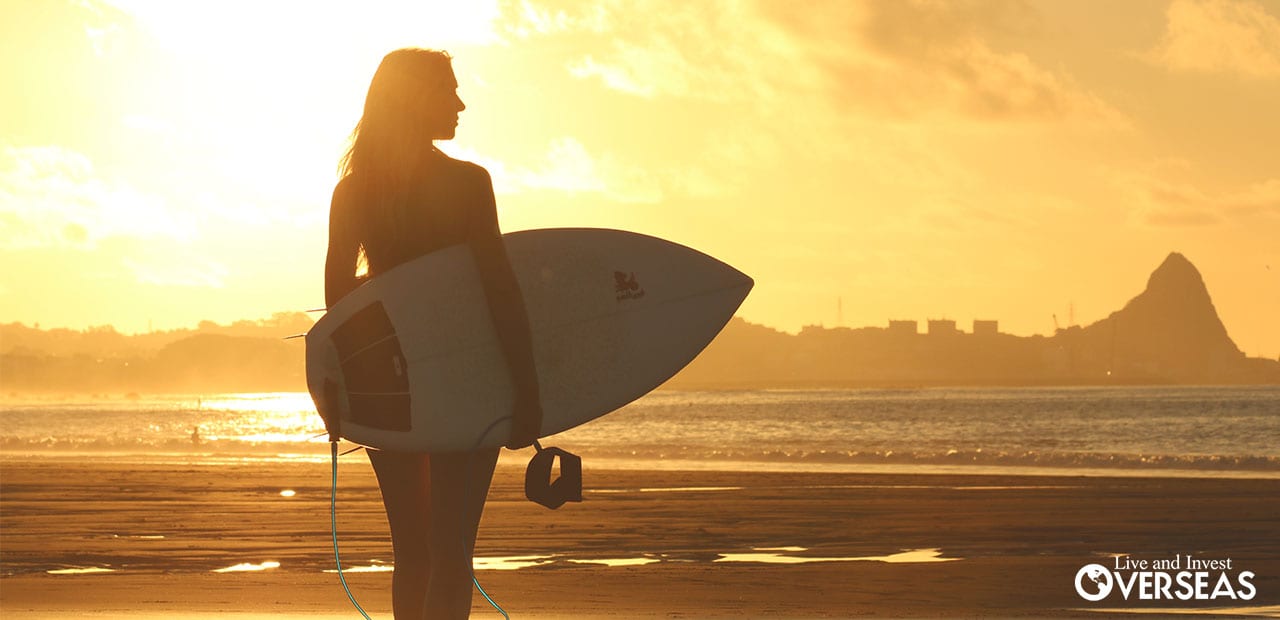 Is your idea of keeping busy more outdoorsy? Do you long to go hiking in the crisp, cool mountain air, or take a yoga class on the beach under the early morning sun? Do you want to relax at sea, sailing or surfing?
▶️ Abruzzo, Italy
The two Abruzzo destinations, Città Sant'Angelo, and Popoli, can offer this and more.
Città Sant'Angelo is perfectly located to offer superb mountain and beach options… The nearest ski slope is an hour away. There are several places perfect for paragliding and hang-gliding. The popular seaside town Silvi Marina is just 15 minutes from town. During the summer months the beach is perfect for swimming. Sailing and fishing are popular throughout the year.
Popoli has multiple ski options within an hour. Less than an hour away is Campo Imperatore, one of the best ski resorts in the region. And you're only about 40 minutes from the coast here. You have access to the beach, but are far enough away not to be bothered by the crowds who descend on the area during the high season.
▶️ Algarve, Portugal
The Algarve is a golfer's paradise, with some of Europe's best golf courses in the region. There are 89 Blue Flag beaches, many of which can be almost empty for mile after mile. The sea provides great surfing, windsurfing, and fishing, which draws tourists from all over the world. Inland, there are mountain bike trails, and hiking.
6. Best Places To Retire Where English Is Spoken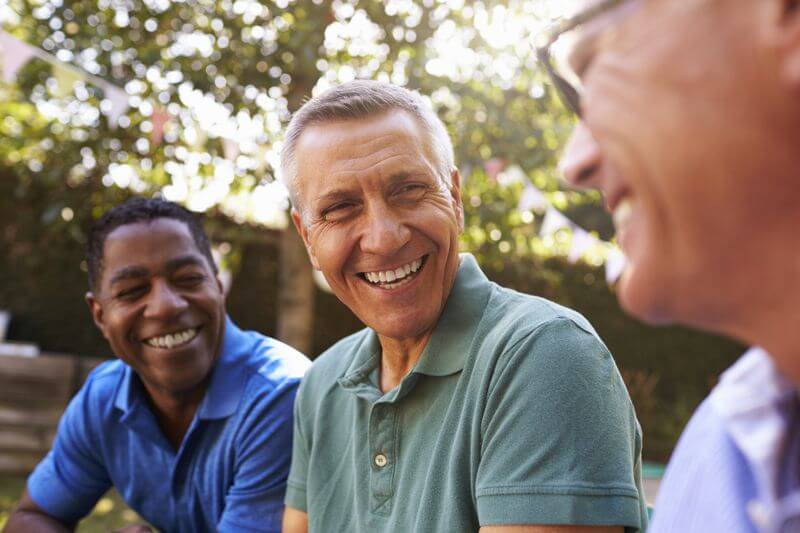 For the category of English Spoken it really comes down to two destinations, Belize and Malta. Both countries have English as an official language.
While some English is spoken in most of the countries on this list, there are just two locations who have it as their official language.
▶️ Malta
In Malta, all business, banking, and legal affairs are all conducted in English. While the locals often speak in Maltese to each other, everyone here speaks fluent English. If you don't want to, you never need to speak a word of Maltese.
▶️ Belize
Belize is the only location in Central America where English is an official language. Spanish and Kriol are also spoken throughout Belize but you are not required to learn them.
Other Destinations Where You Will Be Fine Speaking English
Bled, the Algarve, and Mazatlan all have areas where you can get by on English alone. The number of English speakers in these places is likely to continue growing in the coming years.
7. Expat Community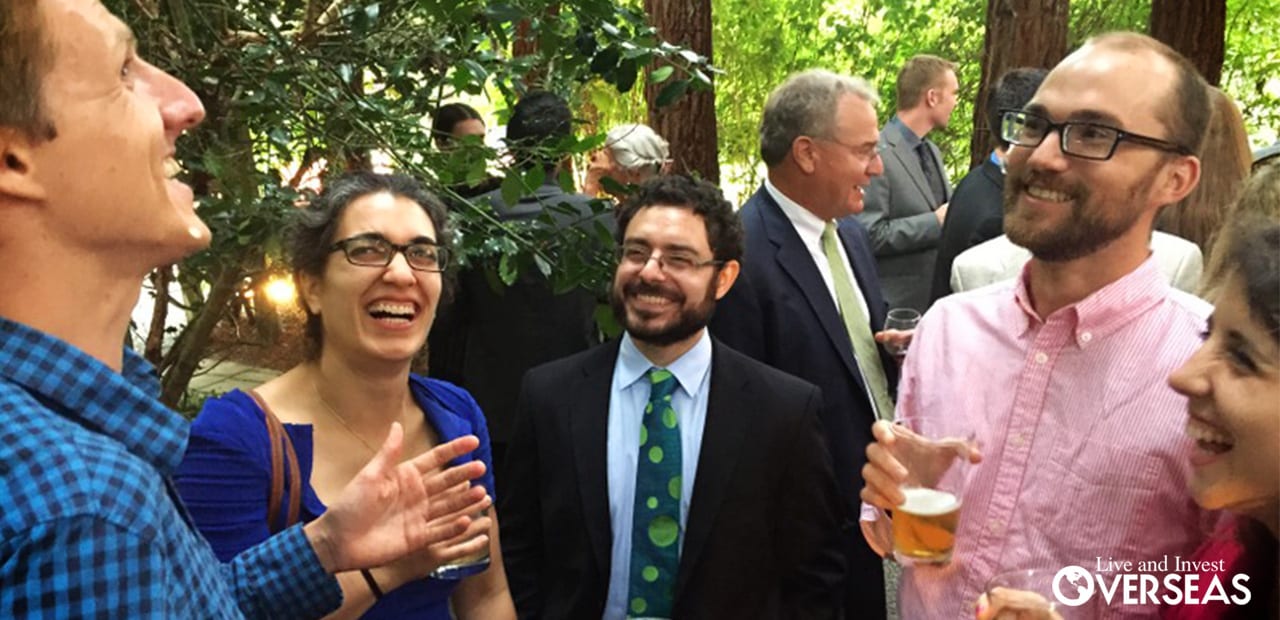 ▶️ Mazatlán, Mexico
There is one clear winner in this category, Mazatlán, Mexico.
If making new friends overseas is one of your priorities, then Mazatlán is the place we recommend you go to. Not only will you find plenty of like-minded friends, but the locals are renowned for being warm and welcoming. You will find art classes, trip to the theater, walking groups, book clubs and lots of other activities. There are also volunteering opportunities.
▶️ Algarve, Portugal
The Algarve is popular with Brits and Europeans and the success of the Golden Visa program is attracting more American's and Canadians to the Algarve. There are lots of expat groups and many opportunities for volunteering. The number of expats is continuing to grow as more people take advantage of what the Algarve has to offer.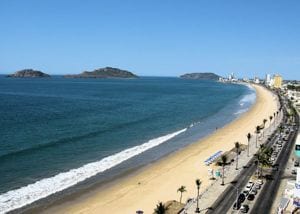 Mexico, in general, is home to a staggering number of North American expats. Current population estimates from Mexico have uncovered over a million Americans and over 500,000 Canadians living at least part time in the country. According to AMAR, the Mexican association dedicated to retired expat living, North American expats are expected to number more than 2.5 million by 2020.
Eleven-year Mexico expat Jim Hardesty comments, "The large expat community in Mexico is comprised mostly of Americans and Canadians, but there are quite a few Europeans as well. While many are retirees, there are a surprising number of business owners and cyber commuters. There are so many foreigners, and English is so widely spoken throughout the Riviera Nayarit, that many expats don't even make much of an effort at learning to speak Spanish."
---
Get Your Free Report:
The 8 Best Places To Retire In 2019
Here is your FREE report on the World's 8 Best Places to Retire in 2019.
Sign up for our free daily dispatch Overseas Opportunity Letter and immediately receive our FREE research report on The World's 8 Best Places to Retire in 2019.
---
8. Taxes: Best Tax-Friendly Places To Retire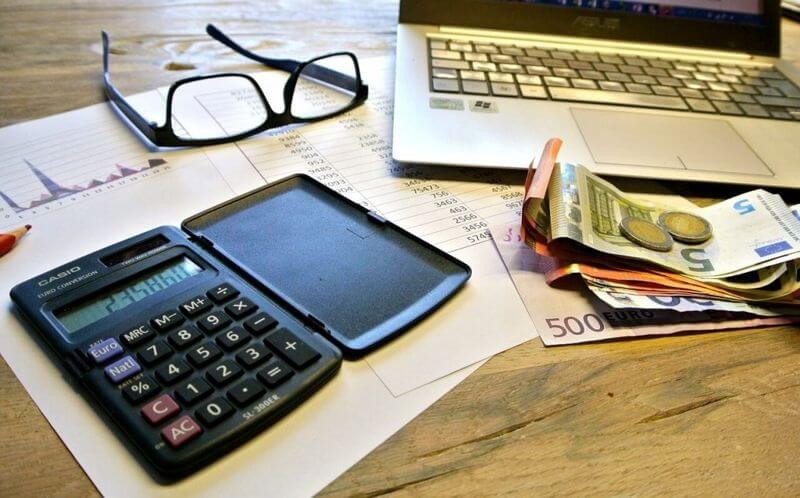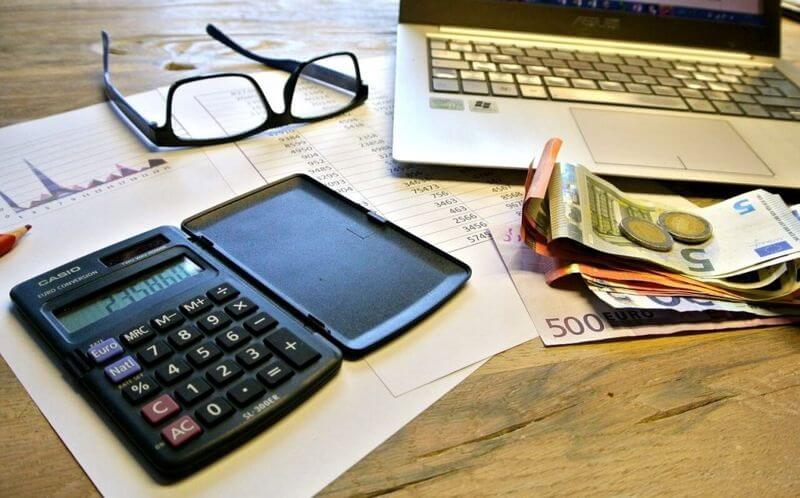 Your Best Tax Havens
Belize, Malaysia, Malta, and the Dominican Republic score well. In general, Americans have it tough in this category. If you hold a U.S. passport you are obliged to report to the U.S. Internal Revenue Service of your worldwide income every year. No matter where you reside or where else you might also hold citizenship, you never lose this obligation to Uncle Sam. The only way out is to renounce your U.S. citizenship and relinquish your passport or Green Card.
9. Real Estate Affordability: The Most Affordable Places to Retire in 2019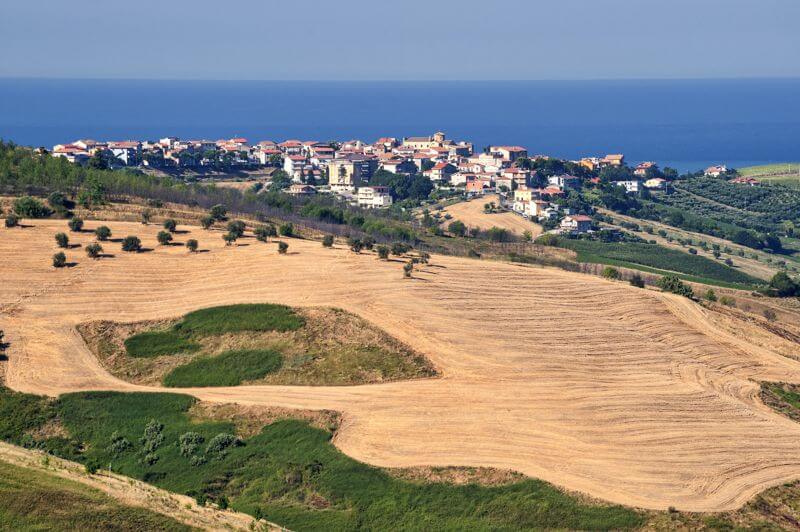 ▶️ Abruzzo, Italy
In Italy's Abruzzo region, the average cost per square meter is US$869. That is an unbeatable price for what some say is the best place to retire in the Mediterranean. Beyond the price, you get to enjoy all of the benefits that come with having your own home in Italy (think wine, pasta, and friendly neighbors).
▶️ Dominican Republic
Compared to elsewhere in the Caribbean, real estate in the Dominican Republic is a bargain. As a growing market prices are likely to increase in the near future. The rental market in the Dominican Republic is strong, meaning your property can generate income while you are not there.
▶️ Cuenca, Ecuador
Cuenca, Ecuador is another area with bargain real estate. Especially good value when you consider what you get for your money. There is a big range of quality properties to suit all tastes and needs.  You can rent a furnished apartment for US$400 per month, an unfurnished apartment from US$300 per month, or buy a small condo outright for less than US$40,000.
10. Real Estate Restrictions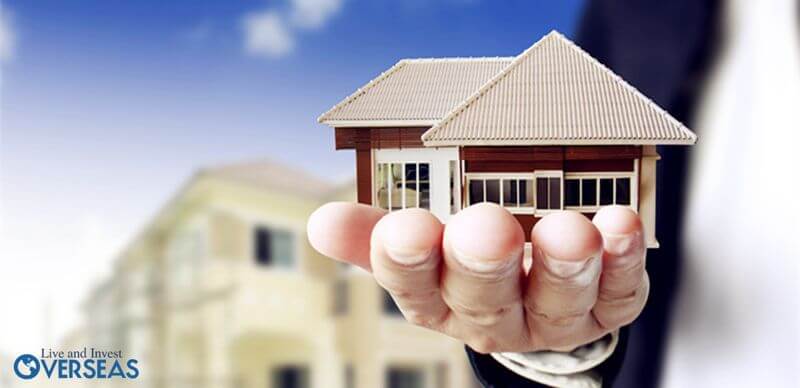 In this section, we're looking at how easy it is for a foreigner to purchase real estate in a given country, looking especially at any restrictions imposed on foreigners.
As a would-be overseas retiree, buying real estate may not be on your to-do list. In fact, we recommend strongly that all prospective expats take their new location for a rental test drive for at least 6 to 12 months before committing to any kind of purchase.
Eventually, though, you might decide that you'd like to own a set of keys in your new home—and it's hard to ignore that the world beyond North American shores is loaded with opportunity. No matter how bad things look in the United States or Europe, the proverbial sun is always shining somewhere. Investing in real estate overseas is the smartest thing you could do with your investment capital right now; however, buying property abroad is nothing like buying property back home.
Here are the countries that offer real estate with no restrictions placed on foreign ownership:
Belize

Recommend destination: San Ignacio

Dominican Republic

Recommend destination: Santo Domingo

France

Recommend destinations: Paris and Occitane

Italy

Recommend destinations: Popoli and Città Sant'Angelo

Portugal

Recommend destination: Algarve
For each of these countries, there are a multitude of locations where you could choose to buy, but when you couple them with all the other perks of retirement, we've highlighted those that present the best of everything.
Many people think buying property in another country is a risk-filled quagmire that is too complicated to overcome. Certainly buying property in a location you're not familiar with requires due diligence and research.
11. Countries With the Best Infrastructure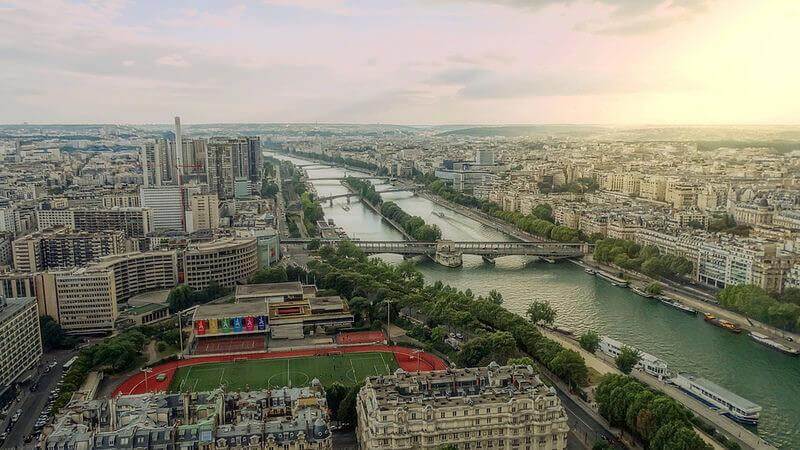 For the infrastructure category, we include detailed grading for what we feel are the most important things to consider about the infrastructure in your new retirement destination: Internet speed and cost are combined for the first grade; electricity cost and reliability make the second; the third deals with domestic access—how easy is it to get around within this destination; and the final grade used to be based on access to North America—how easy is it to get here and back home. This year, thanks to feedback from readers, access to North America has its own category.
Among those criteria, the shining stars were: Paris, France; Mazatlán, Mexico, Valletta, and, Malta.
▶️ Paris, France
Paris scored perfect across all criteria. It has some of the fastest Internet speeds, roughly 35.1 Mbps, and all for US$30 per month. The electricity is reliable and affordable. Paris is a bonefide metropolitan city with a fully developed public transport infrastructure. No need for a car here, you can get by on foot, with the assistance of bikes, buses, the metro, and taxis. As a large city, navigation may be your biggest initial concern, but once you get your bearings you'll have no trouble getting around.
▶️ Valletta, Malta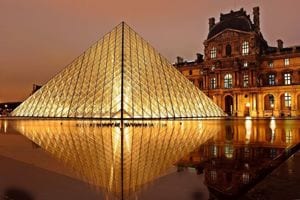 Valletta is a World-Class city, with have well-developed infrastructure for residents and for the large number of tourists visiting each year. As a major hub of blockchain and new tech companies, the internet is superfast and well-priced.
Valletta is slightly behind Paris though, as electrical outages do occasionally occur. Domestic access is good. Much of the town is pedestrianized and there is a strong public transport network to connect you with the rest of Malta.
▶️ George Town, Thailand
George Town scores the same as Valletta. Like Valletta it has superfast internet and a solid intercity links. Like Valletta, George Town also suffers from electrical outages from time to time.
---
Get Your Free Report:
The 8 Best Places To Retire In 2019
Here is your FREE report on the World's 8 Best Places to Retire in 2019.
Sign up for our free daily dispatch Overseas Opportunity Letter and immediately receive our FREE research report on The World's 8 Best Places to Retire in 2019.
---
12. Environmental Factors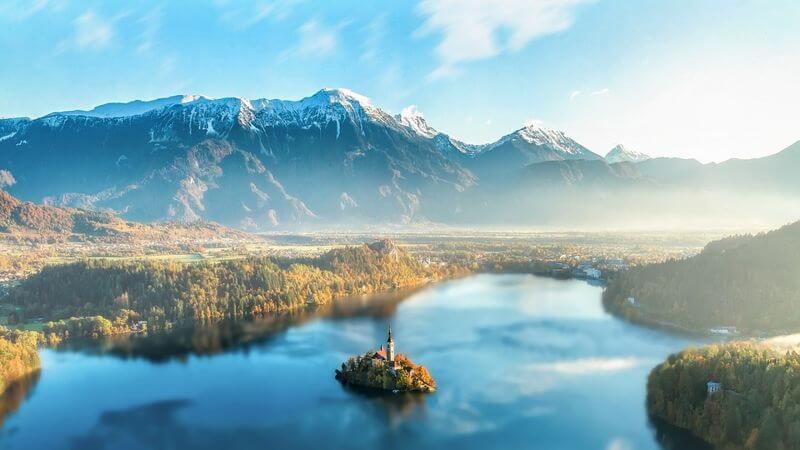 Everyone wants a clean place to live. Whether it's a white-sand beach, a hilltop village, or a well-maintained city with top-notch recycling facilities, you want your environment to be tidy and cared for.
Some overseas destinations don't place the same importance on environmental issues as in America. This could consist of trash, pollution, or any number of factors, but it is an important consideration that can often go overlooked until you actually set "boots on the ground" in country.
▶️ San Ignacio
San Ignacio, located in western Cayo, is a nature lover's paradise. It is full of trees and fresh air, animal life is abundant, and its rural setting provides an oasis in a world of environmental degradation. This is purely off-grid land, nearly pristine jungle, and untouched rain forest.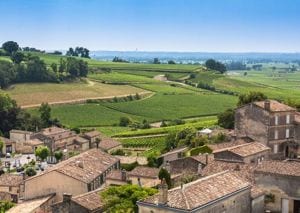 A few other destinations are worth mentioning, as well.
In particular, Abruzzo, Bled, and Occitanie, France.
Bled is a picturesque mountain town, where you'll find lush trees and plenty of fresh air. On sunny days the lake is a bright turquoise and enchanting. During the winter mists shroud the trees like something out of a fairytale.
The Occitanie region (formerly Languedoc) of southern France also needs mentioning. Home to some of the world's best vineyards, great care is taken to ensure pollution levels stay low, and the environment is well cared for. This keeps the soil levels in top condition for growing wine and leads to happy, healthy people.
13. Crime And Safety: Safest Cities to Retire 2019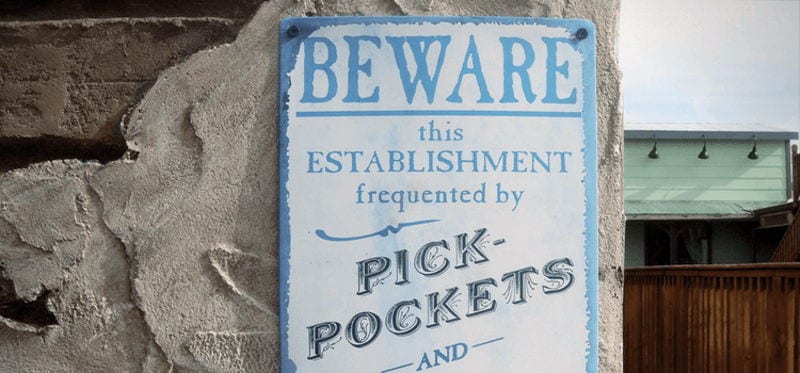 One thing to keep in mind when looking for your next "safe haven" is that no place in the world is completely free of crime. Petty crime is unavoidable, especially in tourist areas. But by taking the same precautions you would at home, you should will be fine. Thousands of expats live happy, safe lives in all these destinations and if you visit them, they will gladly tell you as much.
▶️ The Algarve, Portugal
In the category of crime and safety, it's no surprise that the Algarve, Portugal is at the top of nearly everyone's list.
Portugal is known as the fifth most peaceful country in the world. Statistics show that crime in the already-safe Algarve is falling steadily; this can be attributed to a number of factors, including an increase in police during the busy summer months. Portugal suffers very little from serious crime with almost no gang-related activity and a low risk of terrorism
Other Safe Places To Live Overseas
Other places to score well include Valletta, statistically one of the safest places you can visit, and both the Abruzzo towns, Popoli and Città Sant'Angelo. Bled also scores well with the already low violent crime rates continuing to fall over recent years.
We'd never recommend upping stakes and moving somewhere that you'd be in danger. But no city is free of crime, no destination in the world completely safe. Keep your wits about you and use the same common sense you would anywhere else.
14. Access To North America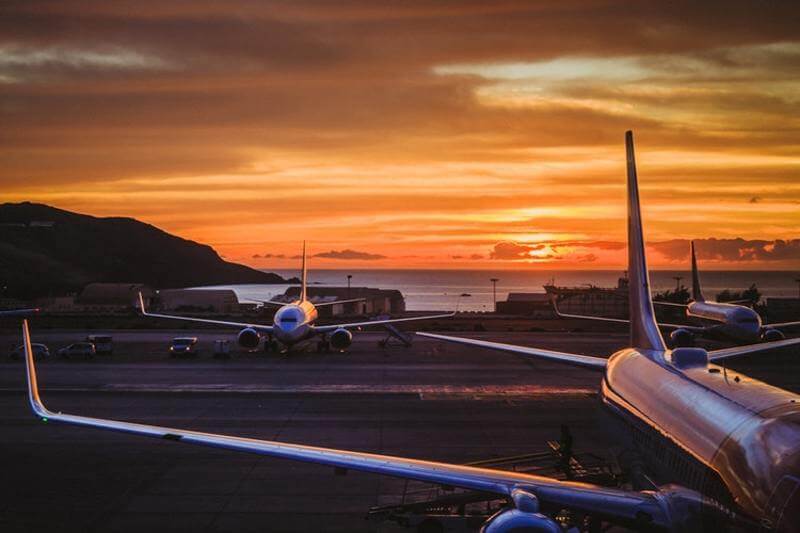 For the first time ever, we're giving Access To North America the stage all to himself. Previously lumped in with the infrastructure chorus, this year it gets a solo (grade).
▶️ Mazatlán, Mexico
Our first winner in this category, is Mazatlán. Mazatlán has one big advantage over the competition; you can drive here. It's a 15 hour drive to Tucson and 17 hours to Phoenix. Moving here is as simple as loading your possessions into a lorry and hitting the road. Being able to drive makes it much easier to move pets too.
If you prefer to fly, Mazatlán has an international airport with direct flights across the United States and Canada. A flight to the West Coast takes under three hours and Texas is about five hours.
▶️ San Ignacio, Belize
San Ignacio benefits from its close proximity to the States. You won't have to travel for too long, no wherever you're headed. San Ignacio doesn't have an international airport so you'll have to travel from the Philip S.W. Goldson International Airport in Belize City. The drive between Belize City and San Ignacio is about two hours.
Other Options With Direct Flights To The USA
Paris, Abruzzo, and Medellín, all offer easy access to direct flights to the States. The long-distance flights to reach the States prevent them from getting top scores though.
Bonus: Best Places To Retire Based On Weather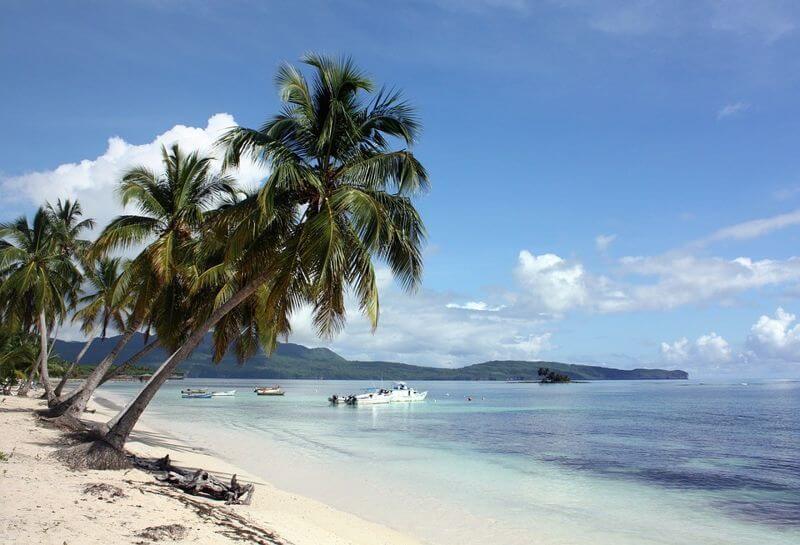 This is a bonus criterion… We don't assign grades for climate, it's just too subjective. Everyone's idea of perfect weather is different, which makes it difficult to give a location a grade for its climate. So we don't try. Instead we focus on you and your ideal climate.
What's your perfect climate? Do you like a change in seasons? Would you love to never see snow again, basking in the sun of the tropics? Or would you prefer to live in a fresh mountain climate? Everyone's idea of perfect weather is different, which makes it difficult to give a location a grade for its climate.
If you like little annual change in temperature year-round and, typically, a consistent temperature below 80 degrees Fahrenheit… try the Algarve or Medellín.
If four seasons is your preference, give Valletta, Paris, Bled, or Abruzzo a spin.
What about the tropics? If you prefer to spend your retirement basking in the sun, here are your best places to catch rays: San Ignacio, Santo Domingo, and Canggu in Bali.
---
Get Your Free Report:
The 8 Best Places To Retire In 2019
Here is your FREE report on the World's 8 Best Places to Retire in 2019.
Sign up for our free daily dispatch Overseas Opportunity Letter and immediately receive our FREE research report on The World's 8 Best Places to Retire in 2019.
---
The Algarve, Portugal Takes Top Honors Yet Again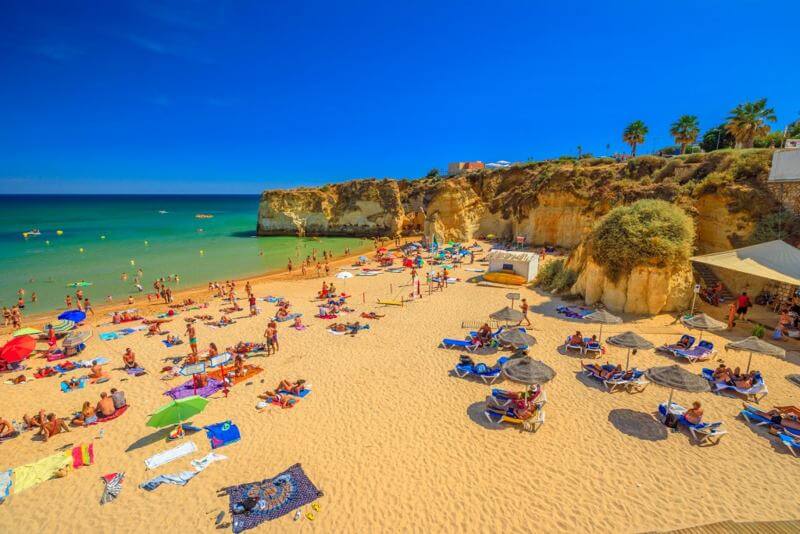 For the fifth year in a row, The Algarve remains the best place in the world today to retire overseas.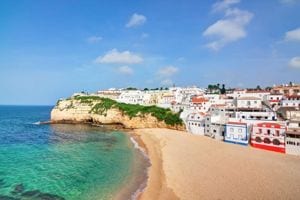 But what is it that makes the Algarve so special? The weather is a good place to start. There is sunshine throughout the year and the winters are short and mild. You will never have to shovel snow again. The Algarve receives over 3000 hours of sunshine per year. From May until the end of August there are 12 hours of glorious sunshine per day. The expat community is well established and welcoming. On the other hand you can easily live like a local.
The medical facilities and health care are affordable and high quality with two major hospitals close by. There are undervalued properties, including ocean views available to suit all budgets. English is widely spoken, thanks to the longstanding British presence. The infrastructure is first class, and you can easily get around the Algarve. The well maintained roads allow for easy access to the rest of Portugal and into the rest of Europe. Portugal's retiree residency program rolls out the welcome mat for foreign pensioners who they are attracting in greater numbers each year. The Golden Visa process has also been made
Moving to Portugal From United States?
The continuing strength of the dollar helps Americans moving to Portugal. At the current rate of exchange between the euro and the U.S. dollar, our figures show a retired couple could live comfortably on the Algarve coast on as little as US$1,700 per month, give or take.
You could rent a two-bedroom apartment in this region for as little as US$720 per month. Or, if you were so inclined, buy an Algarve pied-à-terre of your own today for US$150,000 or even less. Portugal's property market remains nicely undervalued, and, again, if you're shopping with dollars, you've got super-charged buying power right now.
Where Is The Best Place In The World For You To Retire?
We don't know, but, after more than three decades of experience considering the whole world in this context, we have some good ideas about where makes sense generally for a high quality of retirement life… where probably doesn't… and why.
It is in that spirit that, each year, that we publish the Overseas Retirement Index.alt
The Top 10 Best Places To Retire In The World For 2019
The Algarve, Portugal
Annecy, France
Bled, Slovenia
Canggu, Bali
Cascais, Portugal
Città Sant'Angelo, Italy
Cuenca, Ecuador
Da Lat, Vietnam
Da Nang, Vietnam
Fortaleza, Brazil