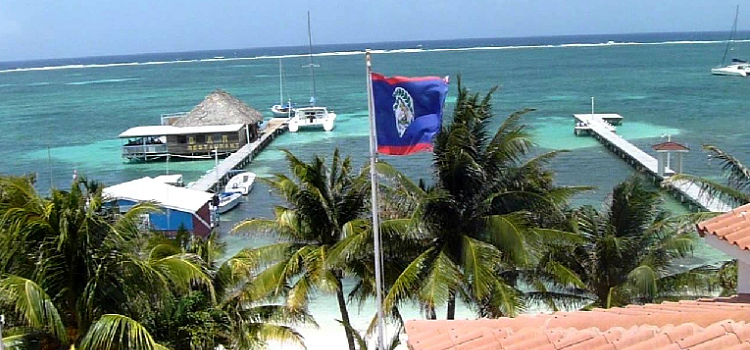 Facts About Belize
Belize is located on the Eastern coast of Central America, bordered by the Caribbean Sea, Guatemala, and Mexico. The total land area of Belize is 8,867 square miles (22,700 square kilometers). Belize is well-known for its beaches, scuba diving, hiking, eco-lodges, and other outdoor activities. With the lowest population density in Central America, Belize offers plenty of space to get out and adventure. Living in Belize can be an easy transition for most North American expats, as the official language of Belize is English. 62% of Belizeans are bilingual or trilingual.
Population

340,844 (July 2014)

Gross Domestic Product (GDP)

$3.083 billion (2013 est.)

GDP Per Capita

$8,800 (2013 est.)

Inflation Rate

1.3% (2013 est.)

Currency

Belizean Dollar (BZD)

Exchange Rate Versus U.S. Dollar

2 Belizean dollars per 1 U.S. dollar (2013)

Languages

English 62.9% (official), Spanish 56.6%, Belize Creole 44.6%, Mayan dialects 10.5%, German 3.2%, Garifuna 2.9%

Capital

Belmopan

Time Zone

GMT minus 6

Seasons

Tropical: Hot and humid, rainy season lasts from June to November

International Dialing Code

501

Electricity

110/220 V / 60Hz: Plug Types: B/G

System of Government

Parliamentary Democracy and a Commonwealth realm

Name and Party Affiliation of Current Leader

Dean Barrow United Democratic Party

Income Tax Rate for Residents

25%

Capital Gains Tax

None

Inheritance Tax

None

Rental Income Tax

12.5% for occupied properties and 2% for unocupied properties.

Transfer Tax

5%, attorney fee 2%

Sales Tax

12.5%

Restrictions on Foreign
Ownership of Property

None

Local Chamber of Commerce

www.belize.org/bcci/
#4792 Coney Drive
First Floor of With
field Tower
Belize City, Belize
P.O. Box 291
Belize City, Belize
Central America
Tel: +501-223-5330 / 5331

American Chamber of Commerce

www.amchambelize.org
No. 1 Mapp Street,
P.O. Box 75,
Belize City, Belize
Phone: +501 224-5352

Primary Exports

Sugar, bananas, citrus, clothing, fish, molasses, wood, crude oil

Residency and Visa Requirements

Tourist Visa: Automatic 30 days upon entry, renewable for up to 6 months
Residency: visa extended every 3 months for people living in remote areas away from the Immigration Office, potential investors, and business people
Citizenship: After 5 years of legal residency

Special Benefits for Foreign Residents or Retirees

Qualified Retired Persons Incentive Act includes tax-free import of household goods, including vehicle, boat, or airplane; no Belize income tax. Pension Income is exempt of tax.

National Airline

None
Get Your Free Belize Report Now
Discover more about Belize through our daily e-letter, Overseas Opportunity Letter. Simply fill in your email address below and receive a free copy of Reef, Ruins, Rivers, and Rain Forest Plus Easy Residency and Tax-Free Living. This special report covers the easiest options for residency, real estate, and much more.
From Belize To Costa Rica—Where Do We Go Next? "Ready, aim, fire" is a formula tested by probably…
Read More...
How To Make Money In Belize In Belize, there are plenty of options for generating small and large…
Read More...
Traversing The Caves And Ruins Of Cayo When we think of Belize, it's easy just to be captured by the…
Read More...
Trying Belize On For Size There's something in the water, or maybe I should say there's something…
Read More...