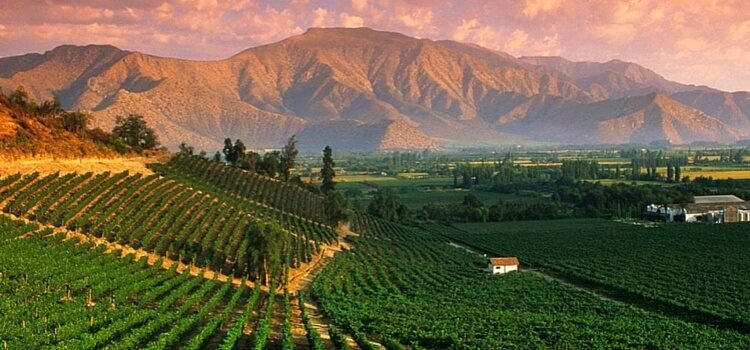 Argentina: South America's Land of Silver (And Wine , Too!)
Argentina is a captivating country that is both Latin American and European in culture and lifestyle, where the new and the old worlds blend harmoniously.
A destination that has welcomed immigrants and expats since the mid-1800s, much of the population in Argentina claims Italian or Spanish heritage or both. The connections are clear when you walk the streets of Buenos Aires. Everywhere are pasta and pizza shops, and Spanish is spoken with a noticeable Italian inflection.
However, to know Argentina's economy is to know one of the world's biggest dramas. The country is up and then it is down, with flashes of stability bridging the time between the last rise and next big tumble. In Late 2001, the Argentines removed the peg between their peso and the U.S. dollar, and the crisis situation opened a window of opportunity during which savvy investors, led by our editors, bought primo Buenos Aires apartments for a fraction of the former value…
Perhaps no other city in the world is as beguiling as Buenos Aires, Argentina's capital city, which is home to over 40% of the population. One the most bewitching things about Buenos Aires is how the New World and Old World blend so harmoniously. Grand dame Art Noveau apartment buildings, dating back centuries with the original crown molding preserved, coexist in the "Paris of South America" with contemporary, shiny new skyscrapers, and it all works together. The city is fast-paced and trendsetting in art, design, and style, but at the same time the cobbler on the corner and the neighborhood's beloved tailor are toiling away in the same location where they have been for decades. Argentines themselves are much like what the city shows, too. They have a deep respect and admiration for the past, yet they are always energetically innovating and looking forward.
If life among the vines appeals then head west from Buenos Aires to the famous wine-growing region of Mendoza in the shadow of the Andes. Expats looking for an outdoor lifestyle will find everything from horse-riding and mountain climbing to skiing and rafting.
[bs-classic-listing-3 columns="3″ show_excerpt="1″ title="More from Argentina…" hide_title="0″ category="3673″ count="6″ featured_image="0″ ignore_sticky_posts="1″ tabs="" pagination-show-label="0″ pagination-slides-count="3″ slider-animation-speed="750″ slider-autoplay="1″ slider-speed="3000″ bs-show-desktop="1″ bs-show-tablet="1″ bs-show-phone="1″ paginate="more_btn_infinity" override-listing-settings="0″]