With its central location in the Americas, a fast-developing infrastructure, and a generous package of tax incentives, the Dominican Republic is one of the best places in the Caribbean region to do business. If you have a business to transplant or are looking to set up your own business in a tax-friendly, benefit-laden location, you owe it to yourself to investigate the opportunities here — especially if your work falls under any of the following categories: telecommunications, infrastructure, renewable energy, agribusiness, call centers, software development, manufacturing, or tourism.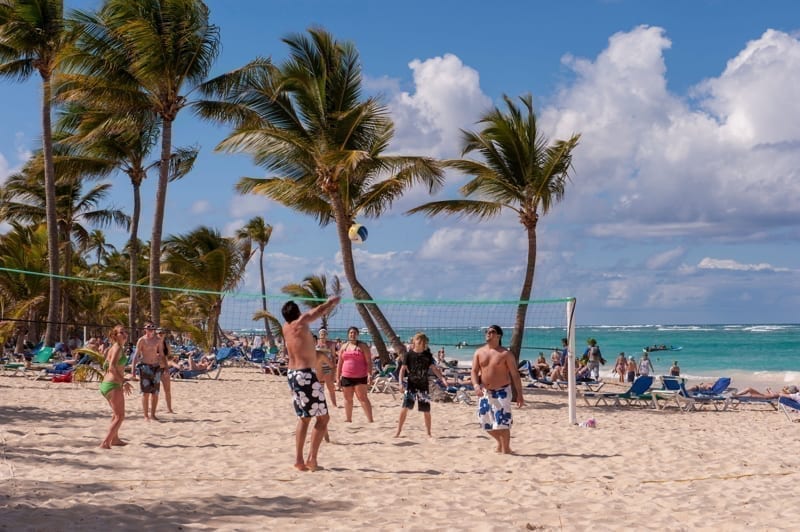 Alamy/Danita Delimont
There are many tax incentives in the Tourism Sector in the Dominican Republic
You don't have to be in big business to take advantage of the Dominican Republic's tax incentives. The government is committed to tourism growth. It recognizes the potential in its coastlines, its jungles, and its historic capital city. Its big agenda is "sustainable tourism," and it's rolling out the red carpet to those willing to help boost its tourism efforts and accommodate visitors in town. Start a tourism business here — a boutique hotel, a tour business, or dive shop may qualify — and, under Law 158-01, you'll receive tax breaks for the next 10 years on income taxes, VAT, real estate transfers, property tax, import duties, and more.
Foreign Investment Laws In The Dominican Republic
The Dominican Constitution accords foreign and local investors equal treatment under the law, stating expressly that foreigners in the Dominican Republic are entitled to the same rights as Dominican nationals except when it comes to political activity. Foreign investors can freely hold equity in local businesses and joint ventures, as well as buy real estate in their names. Registration of foreign investments is optional, and no government approval is required for the repatriation of profits.
The CEI-RD
The Center for Exports and Investment of the Dominican Republic (CEI-RD), a government agency created in 2013 with the explicit purpose of attracting foreign investment and fostering exports, assists foreign investors in their business ventures in the Dominican Republic. A one-stop office within the Center assists foreign investors in streamlining government permit applications related to free zones, tourism, renewable energy, and the film industry, among others.
The Free Trade Zones Law 8-90
Under Free Trade Zones Law 8-90, companies operating in free zones function in a nearly free trade environment and benefit from considerable exemptions on income taxes, duties for goods and services, export or re-export taxes, and import duties for raw materials and office equipment for renewable 15-year periods. There are additional incentives for companies operating in free zones in the border region with Haiti, as well as for companies offering financial and support services to clients outside the Dominican Republic from within special International Financial Free Zones.
The Law 158-01 On Tourism Incentives
Law 158-01 on Tourism Incentives grants wide-ranging tax exemptions, for fifteen years, to qualifying new projects by local or international investors in that sector. Among the projects and businesses that qualify for these tax exemptions are hotels and resorts, facilities for conventions and festivals, amusement parks, ecological and theme parks, restaurants, golf courses, and projects relating to tourism infrastructure. Existing hotels and resort-related investments five years or older are exempt from 100% the taxes and duties related to the acquisition of equipment, materials and furnishings needed to renovate those premises.
Tax Incentives On Green Energy
Development of the renewable energy sector has been another priority of the government and has attracted significant international investment in the past few years. There are no taxes on income derived from the generation and sale of electricity, hot water, steam power, biofuels or synthetic fuels generated from renewable energy sources, nor are there customs duties on import of any of the equipment required to establish such businesses.
Tax Incentives On The Entertainment Industry
The Dominican Film Commission has also been established to facilitate the production of movies, TV shows and other similar projects on the island. In certain circumstances, producers may be eligible for a transferable tax credit equal to 25% of expenditures in the Dominican Republic for such projects.
Law 171-07
Law 171-07 grants foreign nationals who invest a minimum of $200,000 in the Dominican Republic or meet certain criteria as retirees with special benefits such as expedited residency in the country, exemption from duty for the importation of household goods, exemption from transfer taxes for the first purchase of real estate, exemption from taxes on dividends and interest, and 50% reduction on property and capital gains taxes.
Real Estate Investments in the Dominican Republic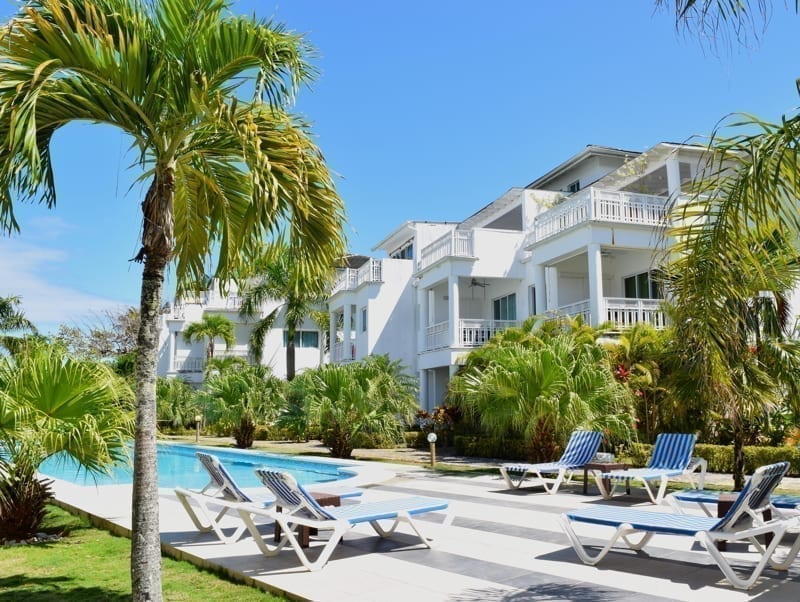 Alamy/lovemydesigns
Prices on real estate in the Dominican Republic have been rising steadily since the worldwide financial crisis of 2008-2009. Bouyed in large part by growth in the tourism sector, the average prices of residential property on the island and in 2015 was about US$2,000 a square meter. Even though prices have been rising by 10% annually in recent years, the Dominican Republic remains one of the most affordable housing markets in the Caribbean.
On the North Coast, in and around Puerto Plata, apartments in upscale neighborhoods can cost in the range of US$2,500 per square meter and are appreciating rapidly. House prices are growing as well, but not as quickly. The average price for a house in the Puerto Plata area was about US$1,700 per square meter.
An oceanfront condo in a central area of Cabarete, for example, can start at about US$120,000. Similar properties in nearby hotel-style developments are priced at around US$250,000. Oceanfront residential properties list for between US$1,700 and US$2,500 per square meter. Real estate prices are normally quoted in dollars.