Welcome to the Caribbean as it once was, priced as it used to be. The Dominican Republic offers you a rich, relaxing, and truly diverse lifestyle (even on a pensioner's budget). Plus, recent infrastructural developments mean it has never been safer or easier for foreign retirees and investors to stake their claims.
The final landing place in the New World for Christopher Columbus and his crew in 1493, today the Dominican Republic is a white-sand haven that is surrounded by warm turquoise waters and enjoys year-round sunshine. This affordable island paradise boasts not just beaches—both remote and resort—but also virgin jungle and mountain hideaways.
The Dominican Republic is the Caribbean but so much more, a melting pot with an eclectic population and a diverse history informed by Afro-Antillean, European, North American, and Latin cultures. This not-so-little island has a lot to offer and a long history of welcoming foreigners.
One Of The Last Options For Affordable Caribbean Living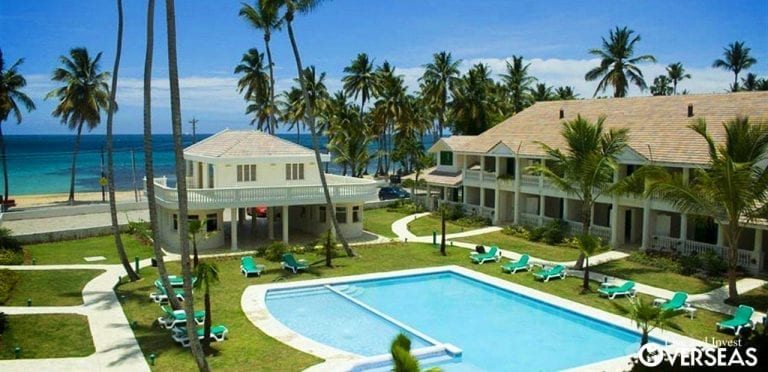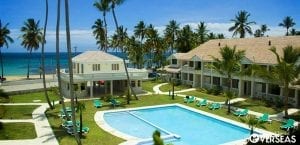 This is also one of the most affordable spots in the whole of the Caribbean, a place where you could embrace a white-sand retirement even if your retirement nest egg is nothing more than a monthly Social Security check. If you can swing a travel budget, island-hopping around the Caribbean could be your new retirement hobby from this convenient base.
Real estate prices are way less than you would pay elsewhere in the Caribbean. Cost of living is also surprising low for an island. Flights from the United States are regular and reasonably priced.
The Best Residency Program In The World?
The Dominican Republic makes establishing residency easy, and the country embraces—even rewards through incentives—foreign investors. In addition, residents can and do work here.
The Dominican Republic residency program is as good as you can find anywhere. The process is simple and fast. The pensionado visa can be obtained in under two months and comes with tax benefits and other perks. It's affordable too. If you can prove an income of more than US$1,500 per month, plus another US$250 per dependant, you qualify.
There is also a clear path to permanent residency and even citizenship. The Dominican Republic allows you to hold two other additional citizenships. This is another reason why the Dominican Rpublic is becoming a very popular option for people looking to diversify their lifestyle.
Where To Live
Our favorite destination in the Dominican Republic, Las Terrenas, is known as the "St. Tropez of the Caribbean." Here, you'll be welcomed by locals and expats alike. And you'll enjoy a wide range of products (from patisserie-baked pain au chocolat to German salami to Swiss cheese) thanks to a diverse and multicultural local community.
What sets this country apart from other Caribbean islands and nations is its more sophisticated lifestyle—one that is strongly European. Santo Domingo, the oldest permanent settlement in the New World, boasts some impressive colonial architecture, along with modern shopping options, theaters, museums, and stadiums (béisbol is a national obsession). It's the best of island living with the opportunity to take in an opera, go to the game, get in a round of golf, or indulge in some retail therapy.