You Need A Residency Permit
Anyone intending to do business or work in the Dominican Republic will need to acquire a residency permit in order to do so legally. There are several advantages to doing so apart from the obvious one of not being subject to deportation by immigration authorities. For one thing, legal residents are allowed to bring household goods (including computers, printers and other equipment that may be needed in the course of working) into the country duty-free.
There are also income and other tax exemptions available to legal residents. Also, in order for Dominican-earned income to be excluded from your U.S. income tax obligations under the Foreign Earned Income Exclusion, you must be a legal resident of a country other than the United States and having official residency goes a long way toward establishing your status as such under the bona fide residency test.
How To Obtain A Residency Permit
Obtaining residency in the Dominican Republic is a relatively straightforward process but requires a significant amount of paperwork. Applicants should consider applying for a temporary or provisional residence visa from a Dominican consulate abroad and then apply for a permanent residence permit with the Department of Migration in the country within 60 days of arriving.
The provisional permit is valid for one year. After one year as a provisional resident, eligible applicants may apply for permanent residency. You'll resubmit much of the same documentation as you did for the provisional card, plus sworn statements by two people who attest to knowing you in the Dominican Republic and that you're a law-abiding person. The permanent residency permit is valid for two years. After two years of holding the permanent residency permit, you may apply for Dominican citizenship.
Work Requiring Internet In The Dominican Republic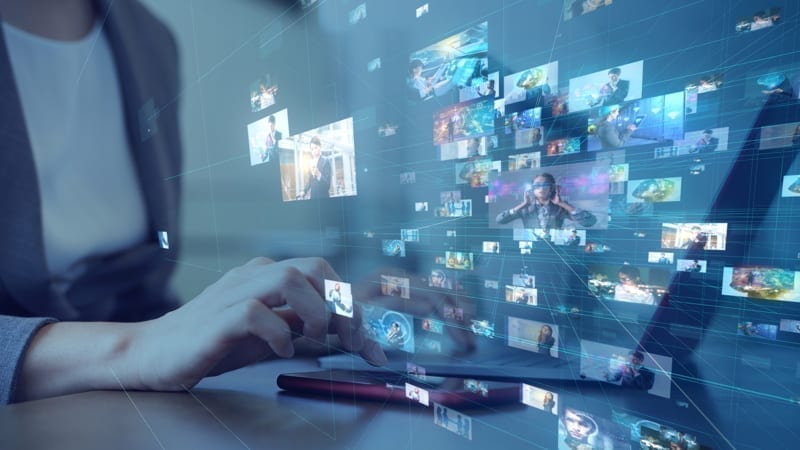 iStock/metamorworks
If the work being done in the Dominican Republic requires reliable electricity and internet connectivity, be aware that the former is not great but the latter is better.
Electricity In The Dominican Republic
Electrical blackouts, brownouts and surges are common. Most higher-end homes and offices are equipped with backup generators or power inverters that automatically fire up when the power goes out. Surge protectors for sensitive electronics are strongly recommended.
Internet In The Dominican Republic
Internet service is good, however. Fixed-line broadband service penetration is low, but available in many areas of the country. Tricom and Claro are the primary providers, and service is usually in the ranges of 30 -100 Mbps download and 5 – 10 Mbps upload speeds. Wireless connectivity, even LTE speeds, is excellent — among the best in Latin America, in fact.
The country also is currently building a fiber-optic backbone network that should dramatically expand availability when complete. About 219 kilometers connecting Santo Domingo with Santiago and Puerto Plata in the north have already been installed and the government says it expect to complete the network within the next two years.
Other pieces of infrastructure in the Dominican Republic are rapidly improving in order to encourage business development.