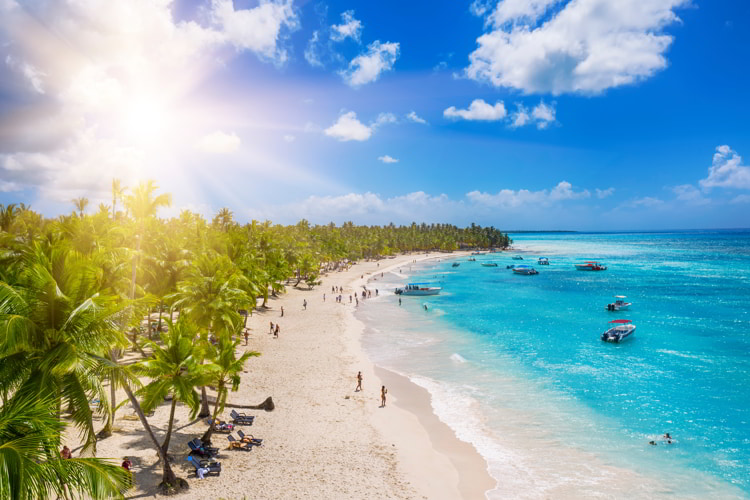 Tourists and expats flock to the Caribbean every year, but others stay away because they believe it's too expensive. Some places can be… but is that generalization fair? These are the cheapest places to live in the Caribbean.
If you're thinking of living or buying property in the Caribbean, you'll need to explore your options.
Here are six Caribbean destinations where you'll get the best bang for your buck…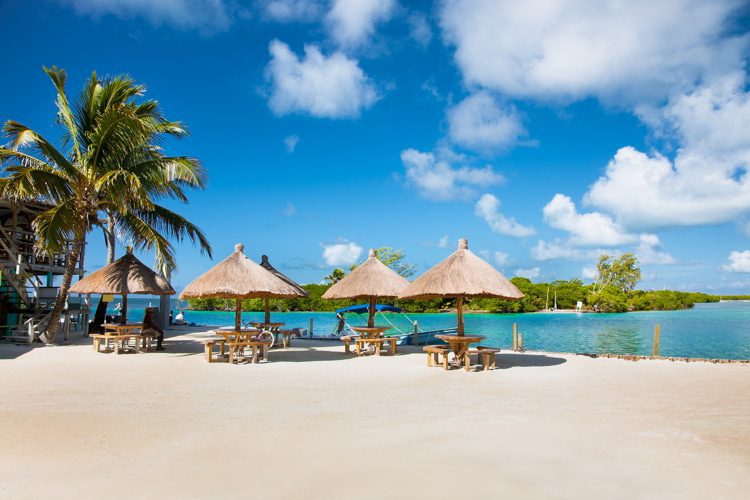 Belize is the only English-speaking country in Central America. It was the heart of ancient Mayan civilization, and you'll find numerous ruins for exploring and hiking.
Belize is one of the cheapest Caribbean havens, and a couple could live comfortably with US$2,000 a month.
It's the only country in the world with a jaguar reserve and is also a paradise for birds and insects. Conservationists estimate that over
500 species of birds and 500 species of fish live here.
The expat community in Belize is well established and welcoming. Developments are under construction across the country, making Belize an excellent option if you're after a Caribbean lifestyle with a strong expat presence.
Start Your New Life Today, Overseas
A world full of fun, adventure, and profit awaits! Sign up for our free daily e-letter, Overseas Opportunity Letter, and we'll send you a FREE report on the 10 Best Places To Retire In Style Overseas Today
Flights
You can easily get to Belize for about US$150 from the States, but you'll need to shop around to ensure the best deal. Ticket prices rise during February and major U.S. holidays, but the rest of the year is a treat.
Accommodation
Airbnbs are available for about US$30 a night, and budget hotels cost about US$40.
Buying property in Belize is simple and affordable, and investment in vacation properties to rent to tourists is a lucrative option.
Cost Of Drinks And Food
Most bars offer happy hours where you can buy a beer for about US$2.
Avoid the high price of imported goods by going local. Belize produces many fruit wines… Cashew and Soursop wines are common and are believed to have medicinal properties.
The best places to eat are local restaurants—you'll find lobster for about US$12 and most other dishes for under US$10.
Belize's national dish is rice and beans, which is served throughout the country.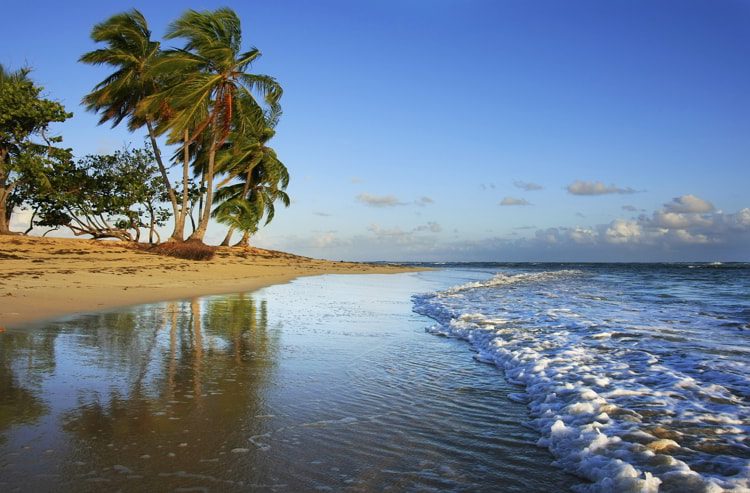 The Dominican Republic is consistently featured in our Top Destinations In The World list. It's one of the most attractive and cheapest Caribbean islands to live on.
The country has seen rapid development, increasing tourism, and an influx of expats in the last few years. Property prices are low and residency is quick and easy.
Flights
You can fly here for about US$300 most of the year. Some budget airlines have deals for as low as US$100 each way.
Accommodation
Many of the cheapest hotels aren't listed online, and you'll find the best deals once you arrive. Search online for hotels away from tourist areas, and you'll find a clean and comfortable room for less than US$30 a night.
Cost Of Food And Drinks In The Dominican Republic
A pint of domestic beer costs about US$2 and a bottle of imported beer about US$2.50.
The national drink is mama juana. It's a brew made with tree bark, herbs, rum, red wine, and honey. It tastes similar to port, and Dominicans are proud of it. It's said to be an aphrodisiac and a cure-all medicinal drink.
A three-course meal for two at an international restaurant costs about US$40. To save money, eat at a local restaurant for US$10 per person.
La Bandera Dominicana (The Dominican Flag) is the national dish and is made of rice, beans, and braised chicken or beef. It's eaten at least once a week in most Dominican homes.
A couple could live comfortably in the Dominican Republic with about US$1,800 a month.
3. Curaçao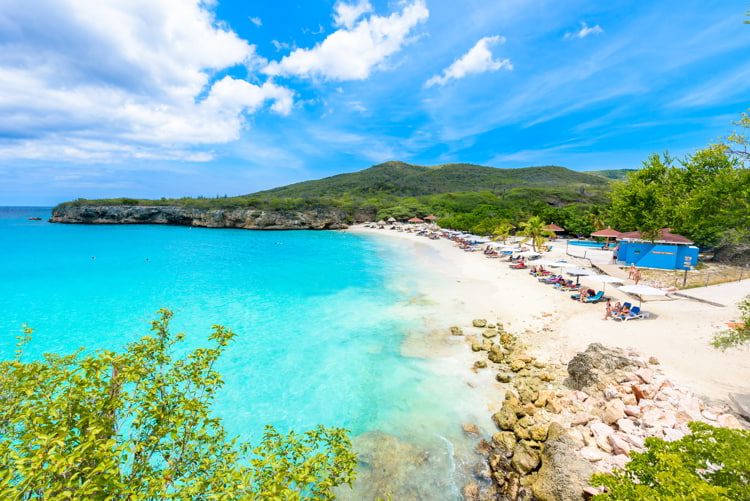 Curaçao is an island off the coast of Venezuela. Dutch and Spanish influence and architecture give Curaçao its unique feel. English, Dutch, and Creole are spoken here.
Curaçao is an undiscovered gem. The Tourism Board is working to attract new visitors. The beaches are empty, which is a selling point, and the future looks promising.
Thanks to reliable sea breezes, Curaçao is becoming a top destination for kitesurfing, windsurfing, and sailing. This could be an ideal spot for competitions, but the deep waters make it difficult to lay buoys for races.
Curaçao isn't on the hurricane belt and is safe year-round.
Flights
Flights from the States start at about US$214.
If you're looking for cheaper flights, avoid visiting from December to April.
Accommodation
Hotels aren't expensive, but Airbnb is more budget friendly. Hostels are also worth looking into, and are similar to bed and breakfasts.
Cost Of Drinks And Food
Alcohol is more expensive here than in other Caribbean nations. A pint of domestic beer costs about US$3.50 and imported beer costs about US$4. Happy hours are famous here… you can enjoy a cold drink while watching the sunset.
Restaurant prices vary, but you can enjoy a delicious meal for US$20 per person.
During the day, you can buy a variety of street food from vendors and at night, food trucks offer tasty, budget-friendly options. Fresh fish is always available.
Start Your New Life Today, Overseas
A world full of fun, adventure, and profit awaits! Sign up for our free daily e-letter, Overseas Opportunity Letter, and we'll send you a FREE report on the 10 Best Places To Retire In Style Overseas Today
4. Puerto Rico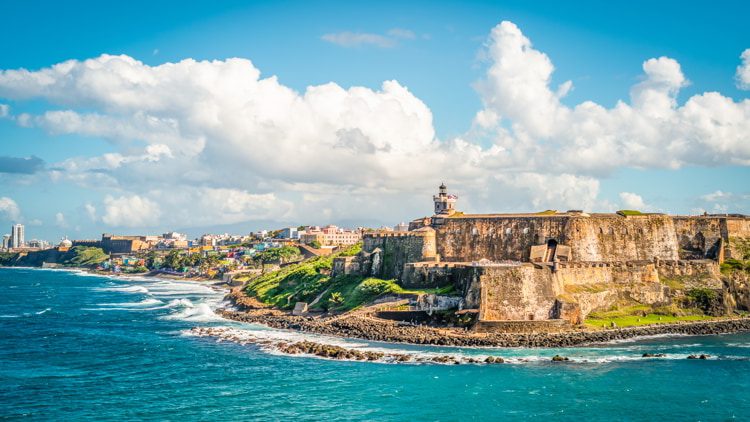 One of the biggest rum producers in the world, Puerto Rico is also known as the "Island of Enchantment." Less touristy than other major islands in the Caribbean, Puerto Rico is authentic and economical.
Bioluminescent Bay—where tiny microorganisms illuminate the water at night—is one of Puerto Rico's main tourist attractions.
Flights
You can find flights to Puerto Rico for less than US$125. Travel between April and June, and you'll escape high prices and the rainy season.
Accommodation
Beachfront hotels cost about US$50 a night, and prices are lower farther from the beach. Airbnb is also an affordable option.
Cost Of Drinks And Food
A pint of local beer costs about US$2.75 and imported beer costs about US$3.50. Wine is also reasonably priced.
You'll find lots of inexpensive bars. Puerto Rico is the home of the piña colada.
A basic meal for two costs about US$40. Look for deals at seafood restaurants outside expat areas.
Roadside stands roast and serve whole pigs. The national dish—arroz con gandules (rice with pigeon peas)—is cheap and a must-try.
5. Grenada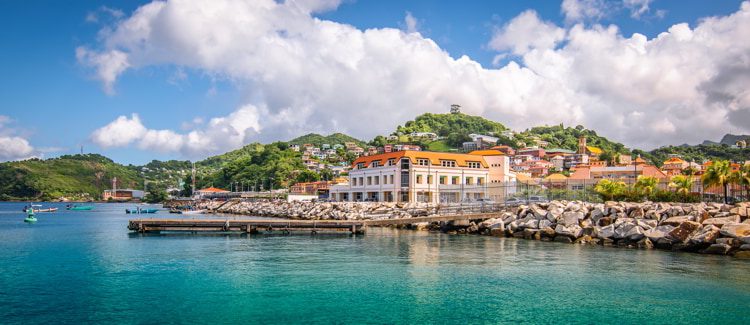 Grenada is home to a nutmeg plantation, and many visitors associate the scent with the island.
Aside from beaches, Grenada has a rain forest and several hot springs. A submerged volcano heats the pools to temperatures of 35°C (95°F).
The island has some of the most beautiful flowers in the world. Grenadians love these flowers and make stunning floral arrangements. Grenada has won 13 gold medals at the Chelsea Flower Show.
Flights
Flights to Grenada are about US$250 during the peak season between January and May. Travel outside those dates, and you'll find flights for under US$200.
Accommodation
Airbnb is your friend in Grenada.
The island has numerous luxury and high-end hotels, but Airbnb rooms and apartments are available for as little as US$30 a night.
Cost Of Drinks And Food
Imported beer costs US$3 to US$4. A glass of quality wine costs more than in the States—consider drinking a couple rum cocktails instead.
Rum punch is a signature drink in Grenada, made with fresh local fruits. Rum—the cheapest drink in Grenada—is stronger than elsewhere. Drink slowly.
You can eat well for US$10 a person, but US$20 will get you a three-course meal.
Start Your New Life Today, Overseas
A world full of fun, adventure, and profit awaits! Sign up for our free daily e-letter, Overseas Opportunity Letter, and we'll send you a FREE report on the 10 Best Places To Retire In Style Overseas Today
6. Jamaica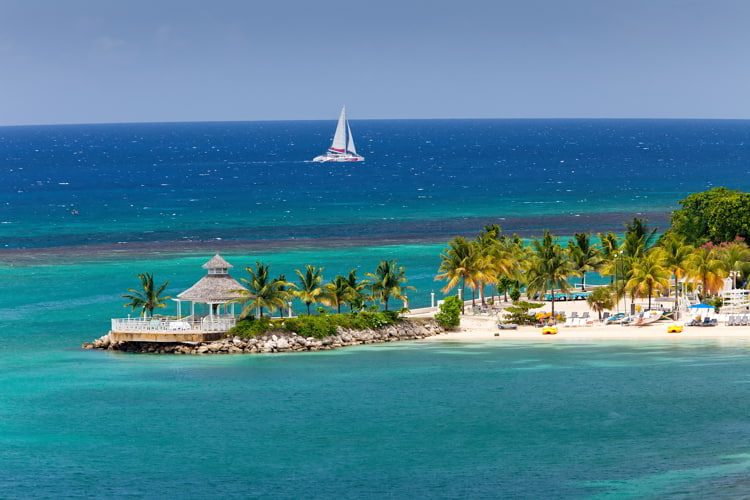 Jamaicans are warm and welcoming.
The island offers endless diversions. Golf is becoming a selling point, and Jamaica's golf courses attract tourists from around the world.
Bob Marley was born here, and Jamaicans celebrate and preserve his legacy. You can visit his house in Nine Mile as well as the Bob Marley Museum.
The house where Ian Fleming wrote the James Bond novels is also in Jamaica. It's now owned by the Island Records owner who signed Bob Marley.
Flights
This is a popular destination for snowbirds. The best flight prices are found between November and January. Flights from the States cost about US$200.
Accommodation
You'll find comfortable rooms with Wi-Fi in the US$25 to US$35 range, but you won't have air conditioning. The sea breeze cools the island in the afternoon.
Cost Of Drinks And Food
Jamaica's local beer is called RedStripe. It's excellent and reasonably priced at US$2 a bottle. Prices vary across the island, and are lower in non-tourist areas.
Ginger beer and coffee are Jamaica's two most famous drinks. Stop at a coffee shop for a cup of Blue Mountain coffee.
Jamaica has some of the best food in the Caribbean—jerk lobster costs less than US$10 and is one of the more expensive items on the menu. Your food budget will go a long way here. Ackee and saltfish are other traditional local dishes.
In Conclusion…
These six destinations have a few things in common…
The temperature. It'll warm or hot all year. Some of these countries have a rainy season, but there are still a few sunny days per week.
World-class beaches and turquoise waters perfect for scuba diving or snorkeling. Marine life includes tropical fish, turtles, whales, and sharks. Sharks are few, and the beaches are safe.
A laid-back attitude and belief in taking each day as it comes. Each country has a unique culture, but Caribbean destinations all share a relaxed, sans-stress outlook on life.
If you want to escape the stress and unpleasant weather of your home country, take a chance on the Caribbean. You're sure to find a haven with your name on it…