The best countries for Canadians to retire to are mostly well-known to Canadians. Expats can be found, usually close to the beach, in all the countries we mention here. Ask most of them why they moved and you will usually hear two main reasons.
The first is the weather. Lots of Canadians choose a part-time retirement in the sun to escape the brutal winters. Leaving before the first snow and returning after the thaw has set in allows you to live the best of both worlds.
The second is the cost of living. By retiring overseas you can live a better quality of life, for less money than in Canada. If you want to retire early but aren't sure if you can afford it, moving overseas can swing the balance in your favor.
Belize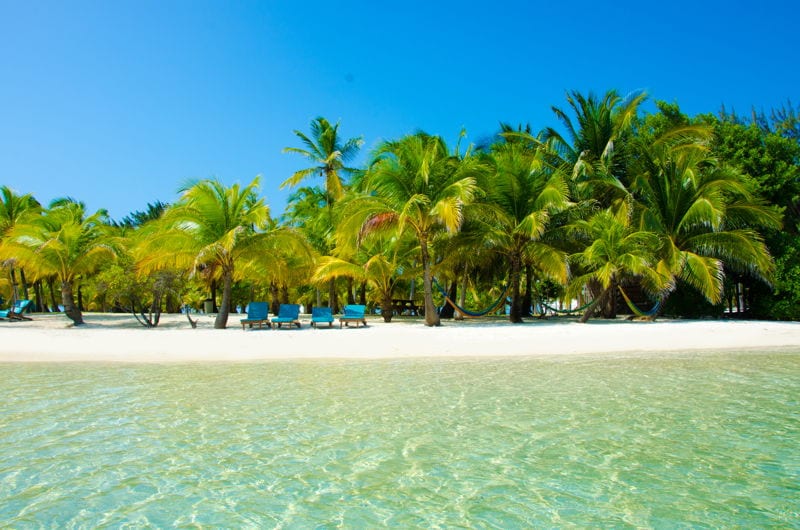 Reasons To Retire To Belize
Belize can be one of the cheapest places to retire in the world. The area around Ambergris Caye can be expensive, but the rest of the country is a bargain. Real estate and daily living prices here will enable you to enjoy the good life at a very affordable price.
Belize has an excellent retiree program to attract expats to live here. The QRP program provides an easy route to residency as well as other benefits such as importing household goods duty-free.
Belize is famous for its Caribbean beaches which are some of the best in the world. Fewer people know that there are also options to live in the highlands, jungle, and even on grassy plains. It's here that you can find some options for off-grid living.
Reasons Not To Retire To Belize
The infrastructure in Belize still has a long way to go. The health care system is very basic. Of course, you can fly to Mexico or the United States for treatment. Roads in Belize are also rough and sometimes little more than a track.
Life in Belize moves more slowly than you might be used to. If you are a type A personality, living in Belize may prove difficult.
Panama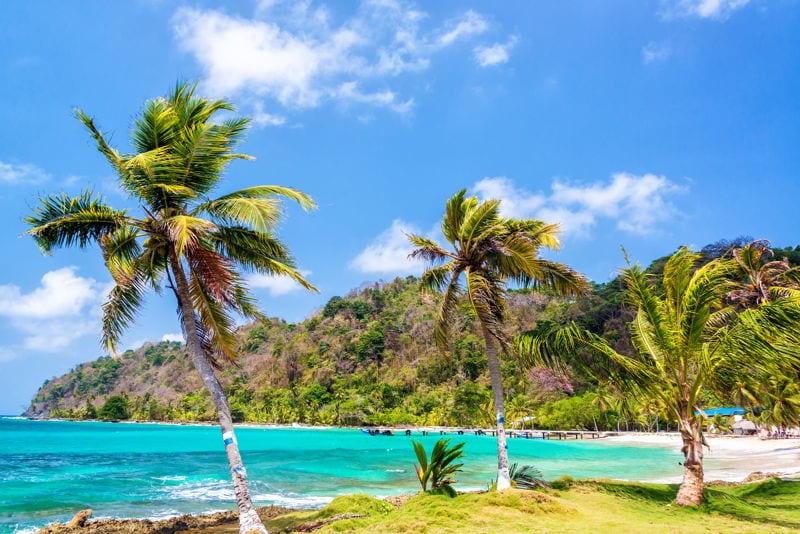 Reasons To Retire To Panama
Panama has the best infrastructure in Central American and a tropical climate that stays warm all year. Panama City is known as the 'hub of the Americas' and is developing into a major world city. The health care here is a real bonus. Hospitals here are world class and health care is also very affordable.
Nearly every house has bars on the windows and doors, but don't get the wrong impression. Panama is also a very safe place to live, especially in the countryside.
The pensionado visa in Panama is affordable and also very generous. Holders can claim discounts on a variety of goods and services including discounts at restaurants, for medication, utilities and public transport.
Reasons Not To Retire To Panama
The heat can feel relentless at times and the humidity is extreme during the rainy season. A short walk can leave you needing to take a shower.
Electricity and water failures occur from time to time. You usually get advance notice, but not always.
Customer service can also be a headache here. Everything from legal documents to supermarket queues moves at its own speed. That speed is usually slowly.
Portugal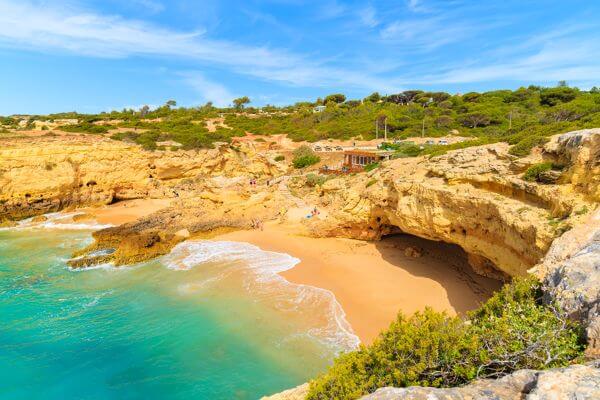 Reasons To Retire To Portugal
Portugal has been our number one recommendation for retiring overseas for a long time. The country has just about everything you could want.
The residency program is quick and easy. It's also an E.U residency, allowing you to move freely between other EU states.
Lisbon and Porto are vibrant city options. You can find culture, fine dining, and shopping but also lots of more down-to-earth options. Some of the best food comes from simple cafes and bars selling the fresh seafood Portugal is famous for.
Portugal has the most blue-flag awarded beaches in Europe. The Algarve region has miles of coastline and is popular with tourists from across the continent. The Algarve is also home to a number of quality golf courses. Pro's come here during winter to practice and take advantage of the mild climate.
Reasons Not To Retire To Portugal
You can survive in the Algarve without speaking the language, but to thrive and integrate you will need to learn Portuguese. This is a big commitment but obviously comes with its own rewards.
The distance is another consideration. While it's easy to get flights into Portugal, the time and distance involved mean it's not a flight you will want to be doing too often.
Mexico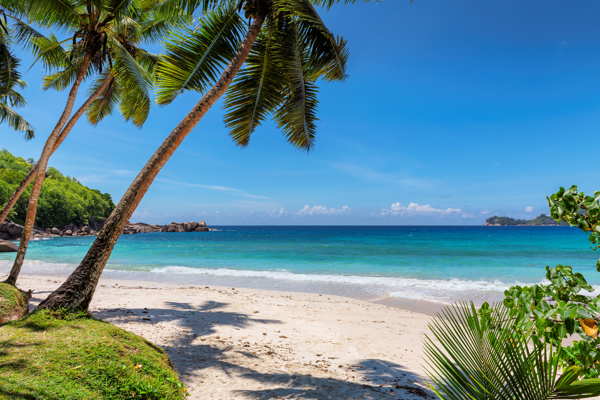 Reasons To Retire To Mexico
Mexico is close, convenient, and has been an expat retirement favorite for decades. Although the official language is Spanish, there are parts of Mexico where nearly everyone speaks English. Some of the big tourist destinations are almost like being in North America, only with better weather.
Mexico is not as affordable as it was when expats first started coming here, but is still far from expensive.
Mexico benefits from affordable health care and solid infrastructure. For this combination of reasons Mexico makes a great first step towards retiring overseas. Lots of our readers start their journey by retiring part-time in Mexico before moving further afield.
Reasons Not To Retire To Mexico
Although Mexico has a mixed reputation with regards to safety, away from the border towns Mexico is no more dangerous than anywhere else.
The biggest reasons not to retire in Mexico are the high number of expats and tourists. You can find places away from the crowds, but many of the beach towns seem to have more expats than locals.
Although Mexico is affordable, you can find better value elsewhere in Central and Southern America.
Dominican Republic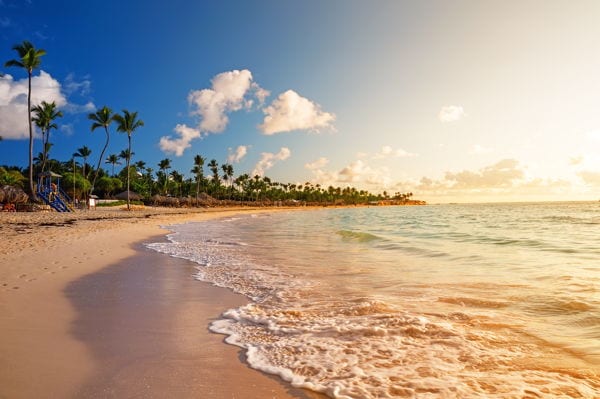 Reasons To Retire To The Dominican Republic
The Dominican Republic is home to arguably the best beaches in the world. If you are looking to retire somewhere to enjoy the ocean, then the Dominican Republic should be a consideration. It's also one of the last remaining Caribbean islands where you can find affordable real estate.
The government have been working hard to bring tourists and expats to the Dominican Republic. Money has been spent on improving the infrastructure. From the international airport to the major highways, the Dominican Republic is moving in the right direction.
The Dominican Republic has a great residency program. If you want a second passport, then the Dominican Republic offers one of the best options available. Health care and dentistry are also improving in the Dominican Republic.
Reasons Not To Retire To The Dominican Republic
Outside of the tourist areas, the Dominican Republic can be a little rough and ready. Tourist areas are obviously more expensive and can get crowded. Your options for living like a local are limited in the Dominican Republic.
Police corruption can also be a problem, if you drive here you may find yourself being pulled over and expected to pay a small fine/bribe. If you don't speak Spanish you will find it hard to negotiate.
Power cuts and slow internet can also be a problem here.
Italy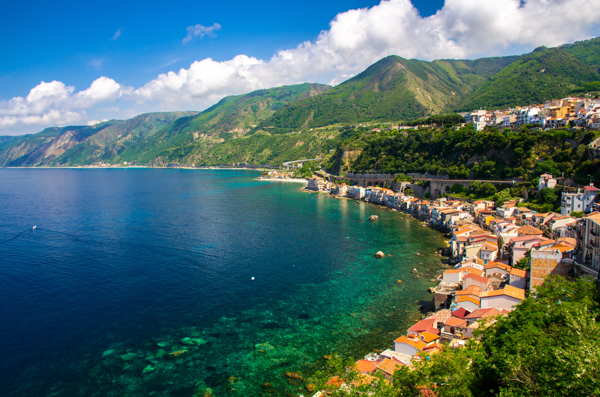 Reasons To Retire To Italy
Italy has been hard hit by the COVID-19 pandemic. It was one of the first countries to be heavily impacted, and has suffered more than most.
Italy has some of the cheapest real estate in the world. Especially in the South of Italy, and regions like Abruzzo, where you can pick up real estate for less than US$10,000. These are usually old stone homes in need of restoration. If you want a retirement project then you can find great opportunities here.
Even outside of the renewal projects, property prices in Italy are some of the lowest in Europe. For a country with the history and beauty of Italy this is incredible.
Italy has first world infrastructure and legendary cuisine. There are options for living in big cities or in the countryside. In the mountains or by the coast.
Reasons Not To Retire To Italy
English is not widely spoken in Italy so if you plan to move here you will have to learn Italian. Spending days renewing a house and evenings learning Italian is a big commitment. But it comes with big rewards.
Red-tape and bureaucracy can be a problem in Italy. Other countries on this list offer easier residency programs.
Brazil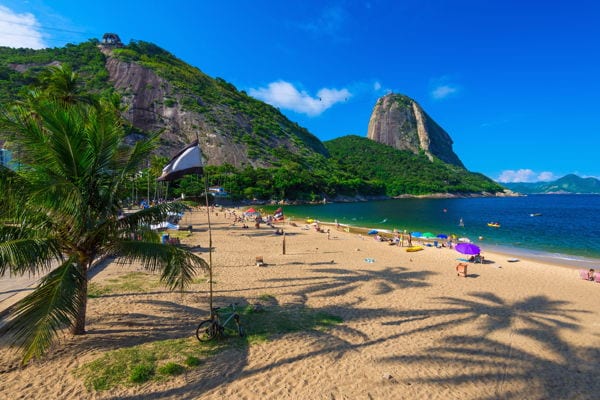 Reasons To Retire To Brazil
Brazil has some of the most affordable beachfront real estate you can find, anywhere. Thanks to the strength of the Canadian dollar, this is now cheaper than ever. The countries beachside towns are pleasant and safe without the crime associated with the big cities. These places are usually found along the North East coast of Brazil.
Brazil is off the beaten path which suits people who don't want to be surrounded by other expats. If you are looking for an authentic taste of life in another culture, you can find it in Brazil.
Summer in Brazil runs from December through to sometime in March. This makes Brazil ideal for snowbirds looking to escape the Canadian winter.
Reasons Not To Retire To Brazil
It's a long way from the Canada, flights here are no joke. This might not be a consideration now, but you might find that don't have the same tolerance for long haul flights as you get older.
There isn't much English spoken in Brazil so you will need to learn Portuguese. Crime is an issue in cities and big towns, you might find it difficult to travel too far for a change of scenery.
Oliver Lovett