Carmelita Gardens is an off-grid community in Belize's Cayo District spread out over 98 acres. This quiet, naturally stunning area attracts wonderful, welcoming, and creative people.
What we value is the simplicity of the life here. We capture the sun's heat and light to power our modest, modern lifestyle…
We harvest rainwater for drinking, cooking, and bathing.
I've been living at Carmelita Gardens for more than three years, and I can tell you that I lack nothing. I've got everything I need to enjoy life to the fullest in this unique, beguiling community…
Even after shedding 90% of my North American possessions.
Unlike Ambergris Caye, Belize's better-known lifestyle option, with its white-sand beaches along the Caribbean Sea, this country's Cayo District is surrounded by lush greenery—a reality that plays a major role in why this place qualifies as such a paradise.
Gardening has become one of my main pastimes here in Cayo…
Gardening in Cayo is like skiing in the Alps or enjoying the sun and water sports on Ambergris. If Italy can be described as one immense museum, Belize can justifiably be described as an enormous botanical garden.
With gardening comes soil, and with soil comes a huge benefit of my lifestyle in Belize:
Mycobacterium vaccae.
What In The World Am I Talking About?
If you garden, you probably know all about this microscopic friend. If you're a gardener who doesn't know this bacteria by name, you know about its effects, consciously or not.
A session in the soil can leave you feeling great, euphoric even.
And have you ever found yourself irritable or listless when you're unable to get your hands dirty?
Mycobacterium vaccae is why.
This dirt-bound bacteria is essentially an organic Prozac—a natural antidepressant—that's free and lives in the soil.
Aside from boosting serotonin levels and decreasing anxiety, studies suggest the Mycobacterium vaccae vaccine might be the next-best alternative in treating allergic asthma, cancer, leprosy, psoriasis, eczema, tuberculosis, and depression.
How does this work? How to get a dose?
No, you don't have to eat dirt. All you have to do is breathe it in.
Simply tending your garden, working the soil, is enough to release the bacteria into the air. So plant some flowers or vegetables, dig around, take a deep breath… and relax…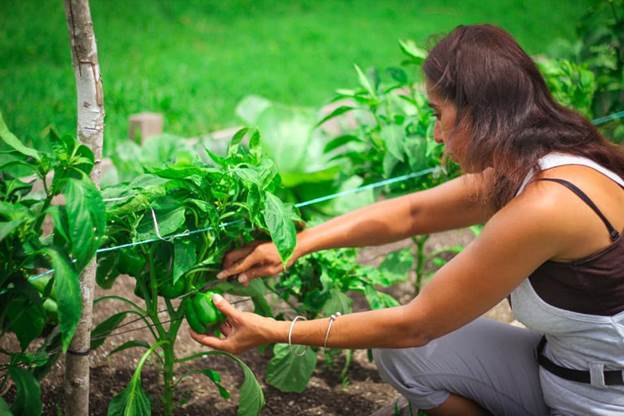 Aside from the hormonal boost, growing flowers or your own produce will leave you feeling like you've truly accomplished something of value. You'll have added some beauty to your world—not to mention the garden-to-table meals at your dinner table.
If you're thinking at all about Belize, you probably like to get your hands dirty. Even if you don't garden, you'll still benefit from breathing in the calm of these wide-open spaces.
Maybe that's why people in Belize are so stress-free…
Hope to see you in Cayo.
Tony Lauria
Full-time Belize Expat