The main reason for setting up a new life overseas is to find a better standard of life than you had before. There are a few ways of doing this. Moving from a polluted, noisy city into the clean air and quiet countryside is one. Another is to move somewhere cheaper. Extra cash in hand means more options, so moving somewhere cheaper is an easy way to start living better. Here are some of the cheapest places to live in Italy.
Most people don't think of Italy as cheap, somewhere where your money will go further. Words like "bargain" and "value for money" are unlikely to spring to mind thinking about Italy.
Italy
has some costly places, not to mention the most expensive designers in world.
The likes of Florence, Rome, Venice, and Milan world famous locations. Hardly surprising when you consider a history dating back thousands of years. A short stay reveals a
seemingly
endless supply of noteworthy architecture and attractions. The prices here reflect their status and prestige.
These destinations come with a price tag to match their status. But that doesn't tell the whole story. They also come with throngs of tourists who can make daily life trying, especially in the peak season. On a practical level, towns full of tourists can make it harder to integrate into local life.
Where Are The Cheapest Places To Live In Italy?
The solution in Italy is to move to a smaller town or to the countryside. By retiring to the countryside you avoid the crowds and the prices. Living
just
40 minutes outside a major city can provide you with a much lower
cost of living.
Also, you are still being close enough to enjoy easy access to city attractions.
Real estate
in the countryside is far cheaper than in town. The discounts in the Italian countryside are impressive. The kind of idyllic towns and villages westerners often dream of are being abandoned. Usually by young Italians in search of work. Government schemes and lack of demand make the countryside a very cheap place to live in Italy. In some places you can pick up real estate for as little as 5,000 euros.
The cost of day-to-day living will be less outside of big cities and tourist traps. Italy has over 20 million acres of farmland, which produce a huge array of fruit and vegetables. This local produce is cheap, and the basis for the country's celebrated cuisine.
These seasonal goods are healthy and delicious. Additionally, they will leave both your bank balance and your waistline in a better place.
Abruzzo Is One Of The Cheapest Places To Live In Italy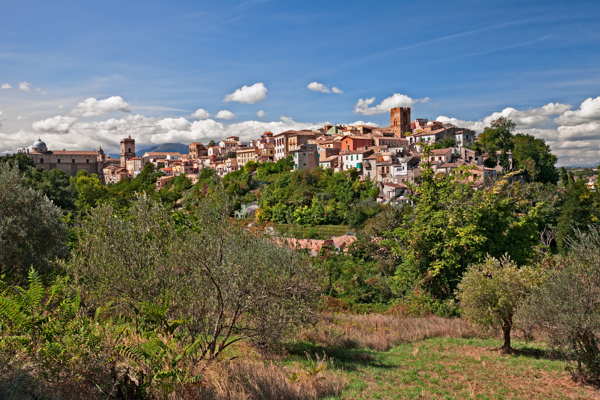 The
Abruzzo
region lies to the east of Rome. Known as Southern Italy is more like central Italy. Abruzzo's eastern border is a long stretch of Adriatic coastline. The clean waters are a popular summer destination. The western part is wild and rugged mountains.
Abruzzo has a strong public transport network. The region benefits from regular trains and buses to Rome. The nation's capital city that is home to an international airport. Abruzzo has it's own airport in Pescara offering cheap flights across Europe.
The landscape is often compared to Tuscany. Like Tuscany Abruzzo has medieval villages and towns dotted atop rolling hills.
However
the price tags are a million miles away from Tuscany.
You can live a comparable life at a fraction of the cost. Abruzzo is one of the cheap places in Italy that is a screaming bargain. This is, for many, the big attraction of living in Abruzzo.
The other is the outdoor lifestyle on offer. Around one-third of Abruzzo is set aside as national park or nature reserve. This has helped to maintain a lot of the natural flora and fauna. As a result Abruzzo is popular with hikers, birdwatchers, and other outdoors-minded folk. The mountain areas of Abruzzo is Italy's wildest countryside.
The Abruzzo region has a wide array of living options making it appealing to a range of people. Italy's most overlooked region for so long, there is a growing buzz around Abruzzo today. Expats are looking to take advantage of the authentic Italian experience on offer.
Start Your New Life Today, Overseas
A world full of fun, adventure, and profit awaits! Sign up for our free daily e-letter, Overseas Opportunity Letter, and we'll send you a FREE report on the 10 Best Places To Retire In Style Overseas Today
Puglia Has Low Cost Of Living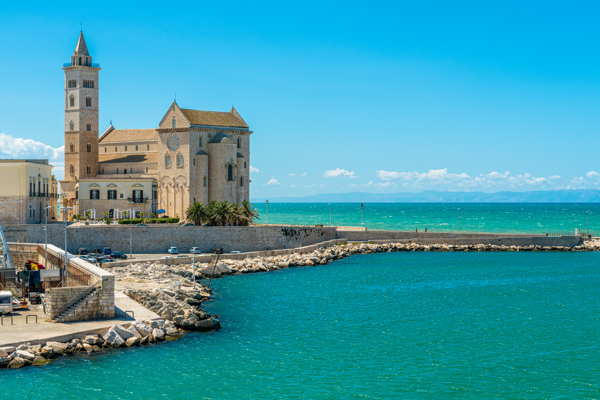 If you couldn't find Puglia on the map, don't worry—you're not alone. Situated in the heel of Italy's boot, Puglia is home to the cities of Lecce and Bari.
Also home to some of the oldest traces of civilization in Italy is Puglia. Some towns date back 3,000 years. The area was home to the Arab, Balkan, and especially Greek culture and architecture, as well as Roman.
Puglia has two airports: Bari and Brindisi. Both are international airports although Bari offers the greater number of flights. The region is well served by a bus network and there is some train coverage.
Bari is the hub of the region's public transport and the place to make most connections.
However
, traveling by public transport on a Sunday is not recommended. Services are super infrequent.
Puglia is a popular region with Italian vacationers and one of the cheapest places to live in Italy. During July and August gets very busy. If you own property here you can make money by renting it out during these months. This still gives you June and September to enjoy the good weather.
Living here through the winter has its advantages. One is that the food is cheaper and in the case of the seafood, fresher. With the tourists gone, prices are also lower.
Puglia is an agricultural stronghold and produces more olive oil than anywhere else in Italy
. It also produces wine, tomatoes, wheat, and is one of Italy's main sheep-farming regions.
Organic fruits are
increasingly
being grown in the region and many of the farms offer tours. Living in Puglia would suit people who like seaside living and nice weather but don't want other expats.
Basilicata Offers A Great Lifestyle At Low Cost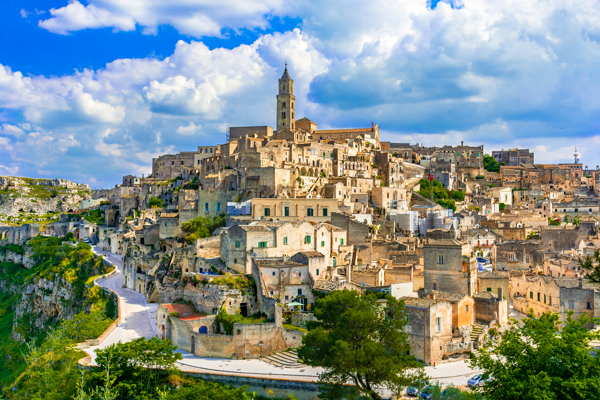 If Puglia is the heel in Italy's boot, then Basilicata is the instep. Despite having miles of white-sand beach, Basilicata has remained largely ignored by tourists. Basilicata has coast on both the Tyrrhenian Sea and on the Ionian Sea, but away from the shore, the region is mostly mountainous.
The main city is Matera, also known as the Subterranean City. Matera has a UNESCO World Heritage network of caves at its center, its unique selling point. If you think the city looks familiar, it has been used in a number of films as a biblical setting.
Basilicata is mostly mountainous and vast stretches of the area are covered by dense woodland and others by vineyards. The landscape is ideal for outdoor living, with natural parks offering hiking, climbing, and cycling.
More adventurous types can enjoy zip-lining, windsurfing, sailing, and windsurfing in the region. Basilicata is a major wine-producing area, and you can take wine tours and buy the local vintages in most towns and villages.
Public transport in Basilicata is unreliable. If you choose to live here, you'll need to budget for your own car. While the vehicles are not expensive, the price of gas in Italy is no joke. That said, there are trains between the big cities.
Start Your New Life Today, Overseas
A world full of fun, adventure, and profit awaits! Sign up for our free daily e-letter, Overseas Opportunity Letter, and we'll send you a FREE report on the 10 Best Places To Retire In Style Overseas Today
Calabria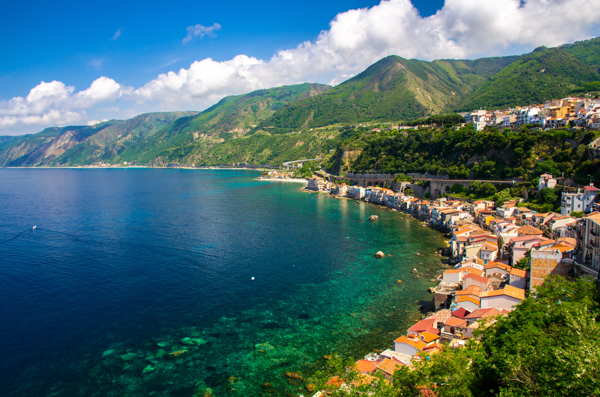 The toe of Italy's boot, summers in Calabria are
fantastically
hot. The mercury often rises above 100°F.
Winters are on the other end of the scale and can be freezing for weeks on end. If you live in the mountains, you'll get plenty of snow each winter—ideal for skiing or snowboarding.
Calabria is free from hordes of tourists, and even Italians seldom vacation here. This has allowed Calabria to preserve the traditional Italian way of living. Expect most shops and businesses to close for a few hours in the afternoon. Also realize that there is almost no English spoken.
The pace of life is slow and gentle and many of the small towns and villages
retain
a strong sense of community.
Calabria has hundreds of miles of coast, including plenty of excellent beaches. Drive along the winding roads that overlook the clear blue seas for long enough, and you'll find a quiet beach. Even in the height of summer.
Public transport in the region isn't the greatest, so you'll want to own a car. Lamezia Terme is the local airport. It flies to destinations across Europe and into some of Africa and the Middle East. The international airport at Bari is also close and flies to even more destinations.
Molise Is One Of The Cheapest Places To Live In Italy You Haven't Heard Of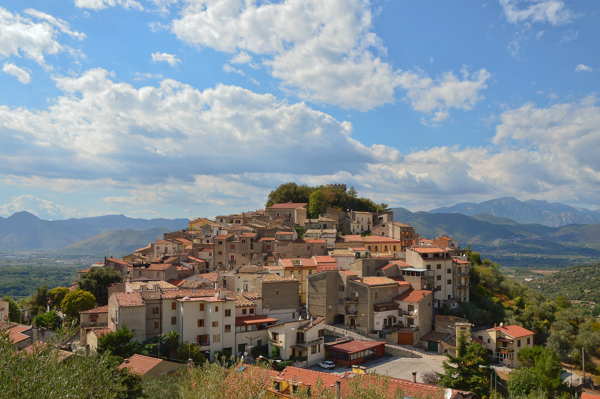 The Molise region in southern Italy has a small stretch of Adriatic coastline and a lot of mountainous and hilly terrain in the center
. The north of the region borders the nature reserves of Abruzzo. In fact, Molise was, for a long time, unified with Abruzzo, but since 1970 has been an independent region.
Molise has two excellent ski resorts offer reliable snow in winter and a variety of slopes. Hiking is another popular activity with great views and lots of trails to explore.
The region has around 40 kms of coastline. The beaches are as good as anywhere you'll find along the country's Adriatic Coast. The region's parks are home to a variety of wildlife such as bears, deer, badgers, and foxes.
Molise is famous for its poor cellphone coverage, so is not a great place for
digital nomads.
If you're looking for an off-the-grid lifestyle or a chance to get back in touch with simpler pleasures, it's ideal.
Property prices in Molise are low, and the views are often spectacular over the rugged countryside
. Notable architecture includes the Larino Cathedral and the Palazzo Ducale. This is special as it was
originally
a Norman castle. Larino also boasts a Roman amphitheater dating back to 1 AD.
Start Your New Life Today, Overseas
A world full of fun, adventure, and profit awaits! Sign up for our free daily e-letter, Overseas Opportunity Letter, and we'll send you a FREE report on the 10 Best Places To Retire In Style Overseas Today
The Le Marche Region Is Affordable And Peaceful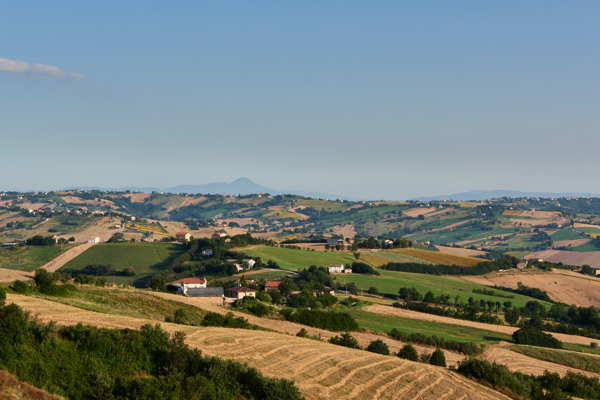 The Le Marche region (pronounced mar-kay) is made up of five different provinces, Pesaro e Urbino, Ancona, Macerata, Fermo, and Ascoli Piceno. It is situated in the northeast of Italy.
You're not likely to find many expats in Le Marche, but you will find great food and plenty of sunshine. The people may keep tourists at arm's length, but if you're looking to live somewhere long-term, will welcome you into their community.
The region has lots of smaller hill towns as well as couple of larger cities such as Ancona, Urbino, and Ascoli Piceno. Fashionistas will delight in the regions factory outlets from many of the top designers. The region is famous for its leather, too.
Le Marche has been called "the new Tuscany," however both tourist numbers and prices fall way below those of the more famous region. In fact, it is one of the cheapest places to live in Italy. You'll find towns with cobbled streets, free from cheap tourist stalls and crowds of people. There are coastal towns like Senigallia, with its art deco pier and historic town center.
The easiest way to fly into Le Marche is via Bologna Airport, a fairly busy international airport. Ancona airport is also an option with some international flights.
The public transport network is decent, and you can get around the region easily via the buses and trains. For those who want to combine exploring with exercise, there are bike share companies, meaning you can take advantage of the region's scenic cycling routes.
Piedmont Offers Value Lifestyle In Italy's Fusion Cuisine Capital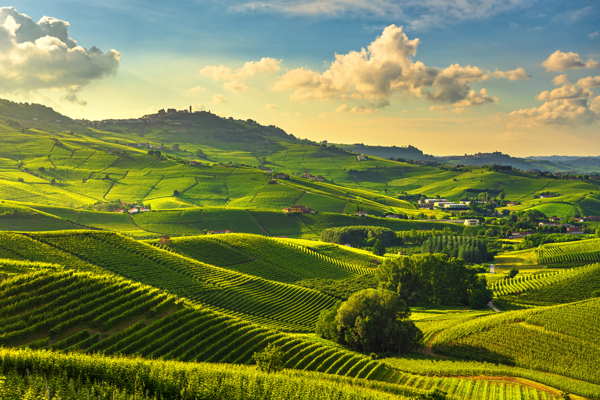 Piedmont in the northwest of Italy is where Italy meets France. This has led to some wonderful fusions, particularly the complex menus and delicious foods. These date back to the times when royalty would live in the region and their demands for extravagant food influenced the chefs of the day.
Piedmont is situated at the foot of the Alps and also shares a border with Switzerland. After Sicily, it's Italy's largest region. The Alps have many great ski resorts and make an impressive backdrop for a lot of the region.
Piedmont is one of Italy's finest wine-growing regions and produces the famous Barolo as well as Barbaresco and Barbera. With regard to food, the region is famous for eggy pastas.
The city of Turin, which is the major city of the region, is home to Fiat motors and the football team Juventus, Cristiano Ronaldo's current team. Turin has cultural diversions on offer, including cinemas showing English-language films (these will have "VO" somewhere on the promotional poster).
There are a number of local festivals and fairs held throughout the year in Piedmont. The highlights include a donkey race in August and a festival involving medieval games, held in May.