"I've had enough of your Caribbean vacations for this year!"
This is the response Bill Piatt got from his wife Anne when he proposed a trip to the Dominican Republic one cold February day in Virginia.
At that point, the couple had just returned from four weeks on another Caribbean island. They'd originally booked for five weeks but couldn't bring themselves to stay a minute longer. Not when a new cruise ship pulled up every day, releasing thousands of tourists to swarm the shores and fill the restaurants and shops.
Anne was just happy to be home. But Bill felt shortchanged. He found a Delta voucher that was about to expire and looked at where it might take him…
Santo Domingo, Dominican Republic, it was. Alone.
When Bill shared his story with us, he explained how, for many years before this random trip to the DR, the couple had been searching for their dream location overseas.
Over the course of 10 years, they'd been to parts of Nicaragua, Ecuador, Honduras, Costa Rica, Belize, and Spain—spending a month or so in each. They'd seen a lot. And, nothing, so far, had been just right.
Bill and Anne had a list (you should, too). And, on the ground in Las Terrenas, Dominican Republic, it took just three days for Bill to figure he'd found the place… pending approval from Anne.
This is the Piatts' list of criteria for their new home overseas—along with their impressions for how Las Terrenas measured up…
1. Close to the beach… but with mountains nearby and trees for shade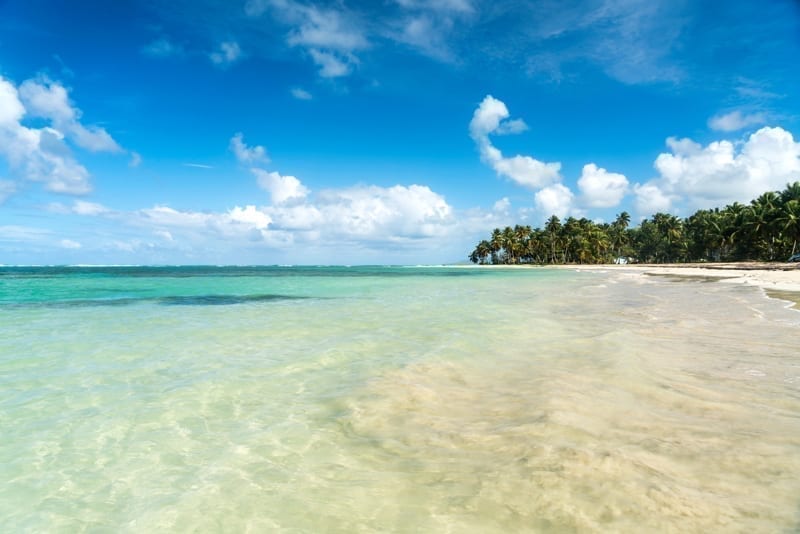 Las Terrenas has some of the most beautiful beaches in the DR. Each of its five beaches has its own character. The area is surrounded by mountains and has plenty of palm trees for shade.
2. Affordable restaurants and cafés within walking distance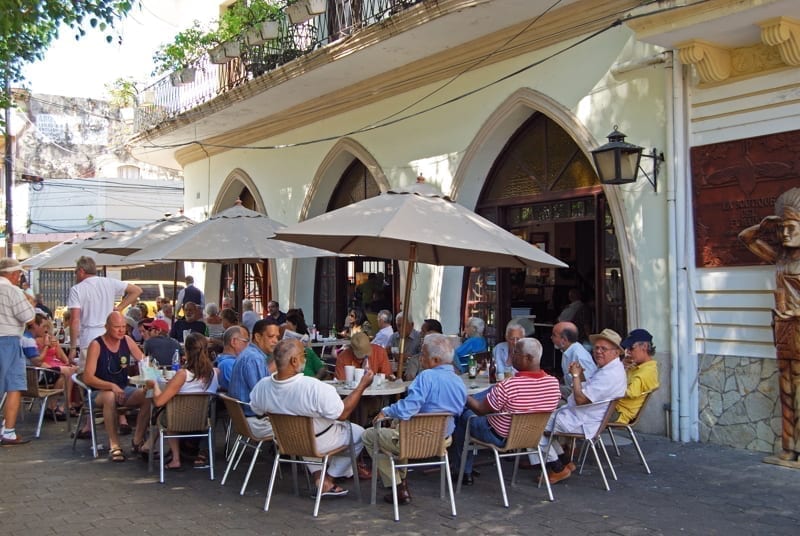 Not only are dining options affordable here, but almost every cuisine is covered from French to Italian and Asian fusion. You can get a tasty barbecue dish at the beach for US$2 to US$4… a three-course dinner at a French restaurant for US$7… and, when you want to splurge, you'll be hard-pressed to spend more than US$40 at the highest end (including drinks). Expats here complain that there are too many restaurants they'll never have time to try out.
3. A welcoming, cosmopolitan community.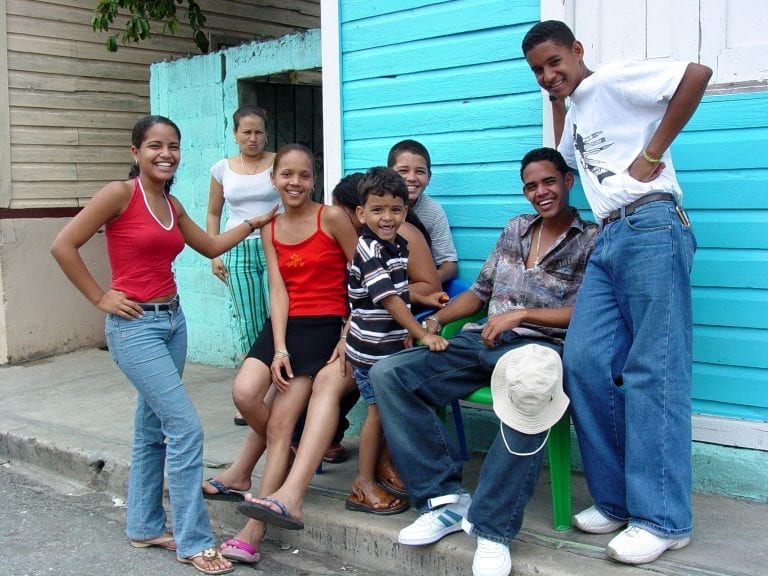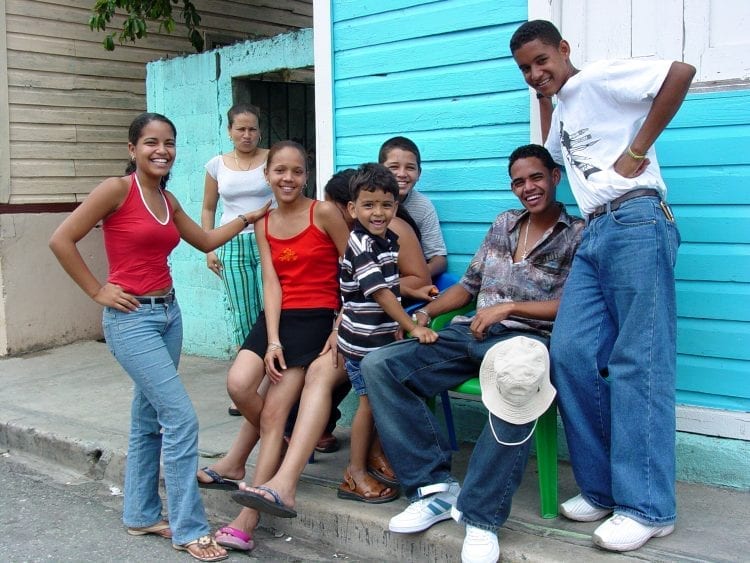 For decades, European expats have been living in Las Terrenas and are welcoming of new neighbors. Each nationality brings its own flavor to town and provides an eclectic mix that's not typical of a Caribbean island.
4. Relatively undiscovered.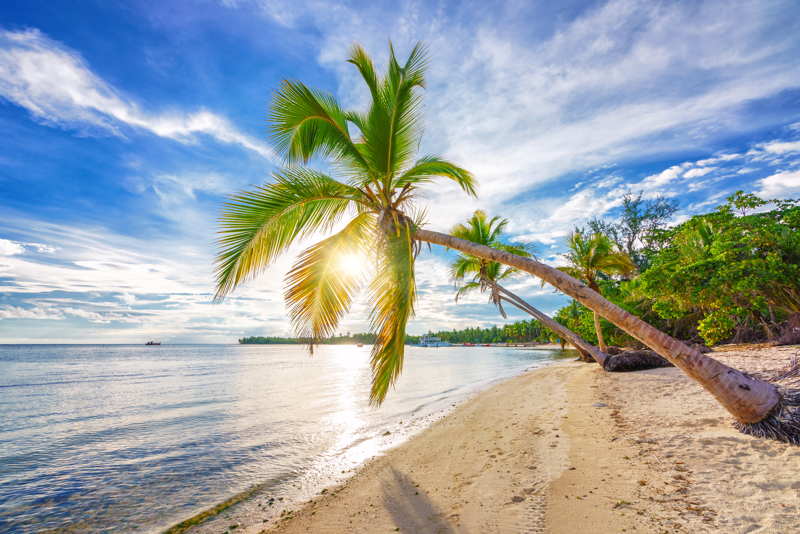 Part- and full-time expats here far outnumber tourists. There are no cruise ships. Many Caribbean islands offer little more than T-shirt and trinket shops and bars. In Las Terrenas, you can find all sorts of food specialty shops—from the German butcher to the French boulangerie—and also buy high-quality clothes.
5. Ease of access for local and international journeys.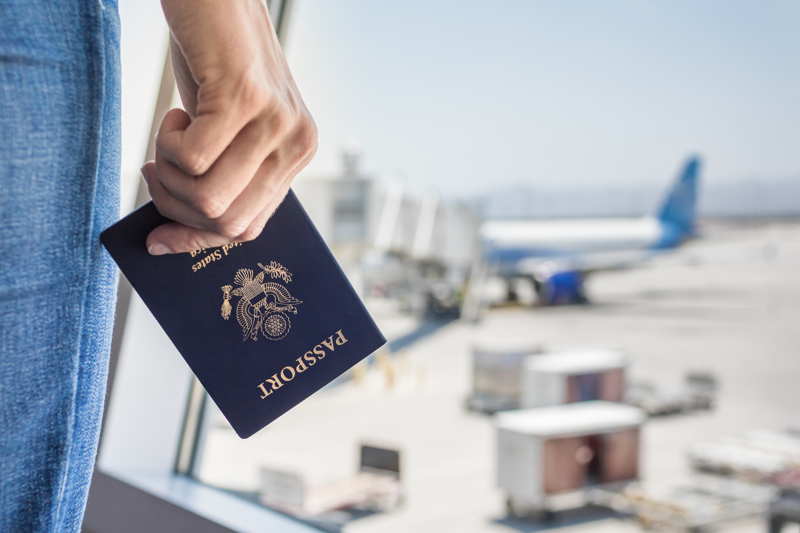 Las Terrenas is connected by a highway to capital Santo Domingo. It's a two-hour drive to the airport, more shopping, and a sophisticated entertainment scene. From Santo Domingo, you can fly to Miami in two hours and New York City in three-and-a-half hours.
Start Your New Life Today, Overseas
A world full of fun, adventure, and profit awaits! Sign up for our free daily e-letter, Overseas Opportunity Letter, and we'll send you a FREE report on the 10 Best Places To Retire In Style Overseas Today
6. An up-and-coming location with a visible Path of Progress.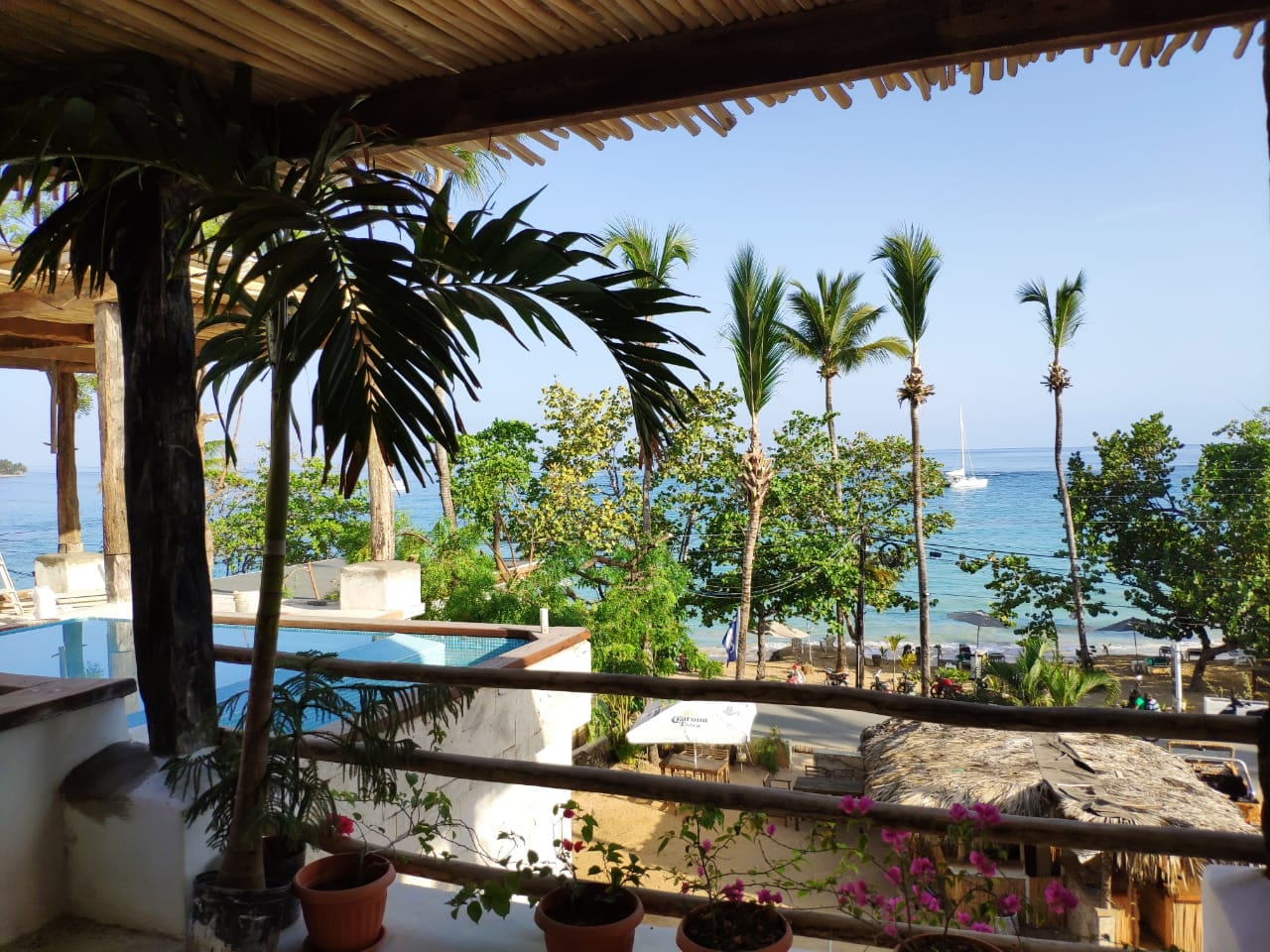 Las Terrenas has evolved much since the installation of electricity in 1994. El Catey airport, 30 minutes away, was opened in 2006. The highway to Santo Domingo was completed in 2008. And a promenade was constructed along Playa Bonita in 2014.
7. Quality construction.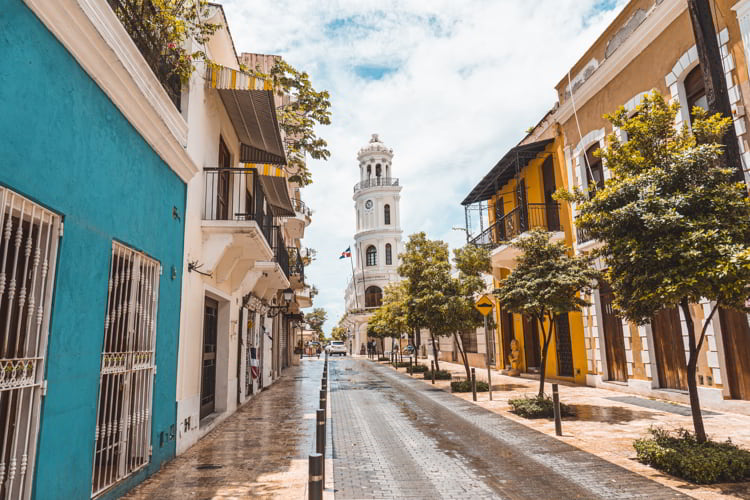 Concrete homes are built to be quake- and hurricane-proof. High-quality finishings are available locally—as are highly skilled general contractors. And construction prices here are lower than elsewhere in the Caribbean, averaging US$200 per square foot.
8. Political stability.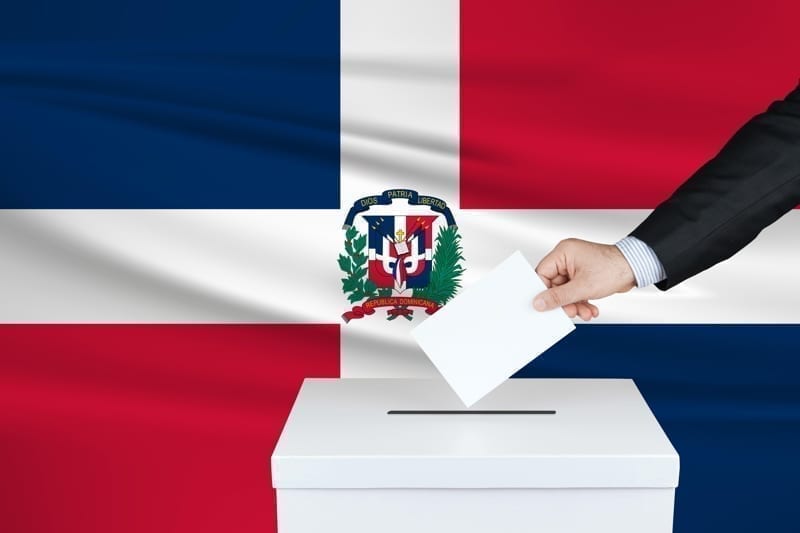 The DR government is stable and conservative in its management of the country.
9. Foreigners are welcome here.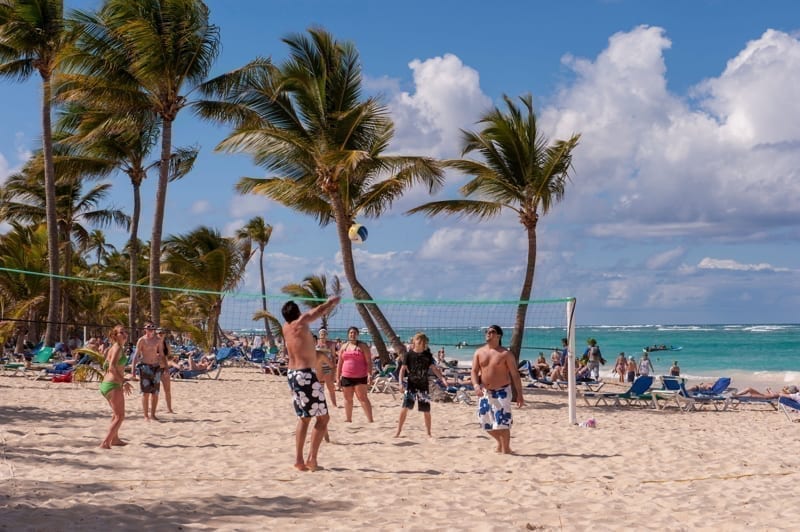 New residency and citizenship options are perhaps the most accessible, cheapest, and quickest available anywhere in the world… and make the DR an easy place to live and invest.
10. An active lifestyle.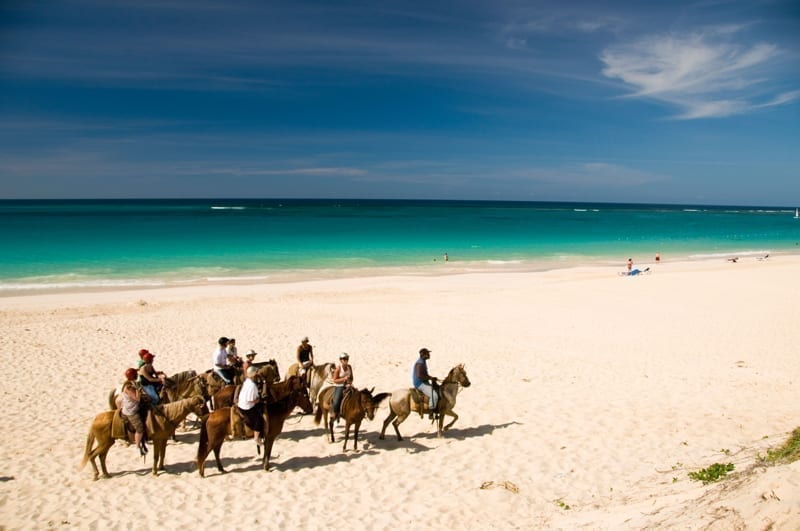 The Piatts found that in many other places they'd looked, it cost money to stay fit and healthy. Here in Las Terrenas, you have options for many free activities… and others at a low cost. Popular pursuits include kiteboarding, surfing, kayaking, horseback riding, fishing, sailing, hiking, and swimming.
11. A completely walkable community.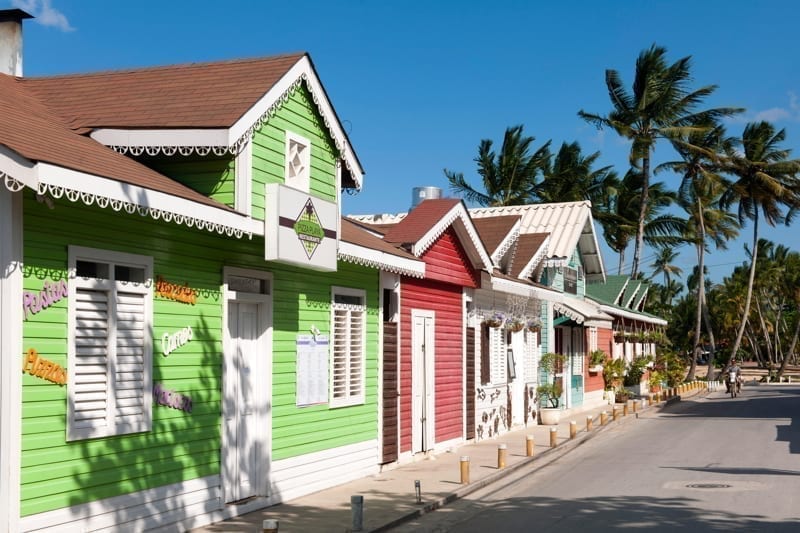 You can reach everywhere around Las Terrenas, from beaches to town, by foot or bike.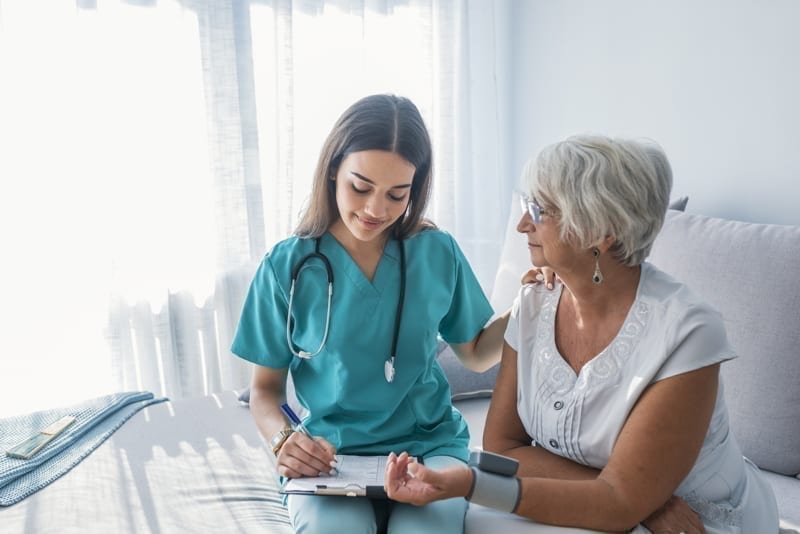 A new international clinic—with English-speaking staff—opened in Las Terrenas in 2014. There is also emergency helicopter service to Santo Domingo where you'll find a world-class hospital with specialist doctors.
So, Bill found Las Terrenas ticked every single box on his list.
But what about Anne?
It took her just 48 hours to go from "I'll come and look at it, but we're not buying anything!" to "No, we're not getting a condo… I like that little villa over there…"
Sincerely,



Kathleen Peddicord
Founding Publisher, Overseas Opportunity Letter