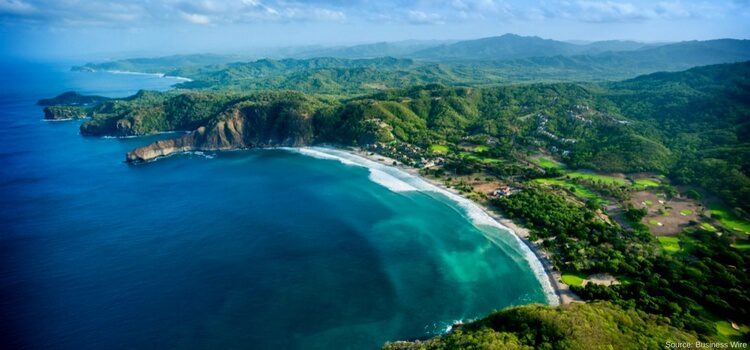 Nicaragua is a land of contrasts at an interesting time in its development. The civil war is history, and Nicaraguans today want nothing more than peace and prosperity. It offers the world's cheapest retirement residency program and the cheapest living in the Americas.
Geographically, Nicaragua is blessed, with two long coastlines and two big lakes, plus volcanoes, highlands, rain forest, and rivers. In this regard, it's got everything Costa Rica's got, all less discovered, less developed, and available for the adventurer, eco-traveler, and budget-minded retiree at bargain rates compared with costs both in the United States and in Costa Rica or anywhere else in Central America.
Architecturally, too, Nicaragua is notable. Its two sister colonial cities, Granada and Leon, vie for the title of Oldest City in the Americas. Whichever story you believe (that the Spanish conquistadores settled first on the shores of Lake Nicaragua at Granada or, perhaps, a few months earlier in Old Leon), Nicaragua is the big winner, with impressive colonial-era churches, public buildings, and parks to her credit. Colonial Granada is, in our opinion, the most romantic city in the Americas. Nicaragua appeals to the romantic. It is a land of pirates and martyrs, heroes, warriors, and poets, fighting each in his way for what he believes. Nicaragua is a colorful land, from its red clay-tiled roofs to its powder blue church steeples… from the yellow, green, red, and blue facades of its centuries-old haciendas to the pink and purple bougainvillea that cascades down its inland hillsides. The local people know how to relax. On the happy meter they rate much higher than North Americans do.
The cost of enjoying all this diverse and beautiful country has to offer is, again, about as bargain-basement as it gets. Nicaragua is one of the most affordable places in the world to enjoy a comfortable, full, and rich retirement. Because it has been so long misunderstood, ignored, and, frankly, feared, Nicaragua remains a frontier, a land for pioneers in search of opportunity and a new way of life. It is also, however (and herein lies the real opportunity), one of the most affordable places in the world for the would-be retiree. The country has opened its heart to those bold enough to overlook its past, ignore its headline-grabbing president, and embrace all that this country has to offer. Some 5,000 expats have already voted with their feet, half of them from the United States. A recently published report from the United Nations Development Program (UNDP) names Nicaragua the safest country in Central America and Interpol has previously ranked Nicaragua as the country with the lowest crime rate in Latin America. There's plenty of room for more. The door is open, and the welcome mat is out… try Nicaragua on for size!
[bs-embed url="https://www.youtube.com/embed/OH-ZlxCyzWE" title="Welcome to Nicaragua" show_title="1″ bs-show-desktop="1″ bs-show-tablet="1″ bs-show-phone="1″]
[bs-classic-listing-3 columns="3″ show_excerpt="1″ title="More from Nicaragua…" hide_title="0″ category="3433″ count="6″ featured_image="0″ ignore_sticky_posts="1″ tabs="" pagination-show-label="0″ pagination-slides-count="3″ slider-animation-speed="750″ slider-autoplay="1″ slider-speed="3000″ bs-show-desktop="1″ bs-show-tablet="1″ bs-show-phone="1″ paginate="more_btn_infinity" override-listing-settings="0″]