There are many compelling reasons for living in Nicaragua. Some say that Central America is an undiscovered paradise. They liken visiting there to visiting Europe, only cheaper.
While we do see stark differences between Central America and Europe, there's no denying the beauty of either. But for all the talk of Costa Rica and Panama, you never hear much about Nicaragua. Which is a shame.
Granada, crown jewel of Nicaragua is known as the "Paris of Central America." Yet, Nicaragua – unlike Europe – remains largely a mystery to many Americans. Life in Nicaragua is wonderful; full of friendly people, undisturbed nature and wildlife, and plenty of days spent lazing in a hammock or beachside palapa.
What's it Really Like to Live in Nicaragua?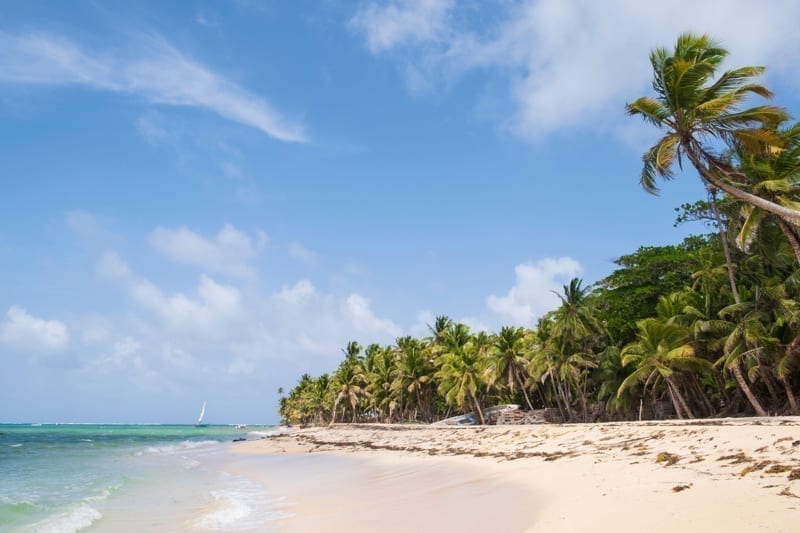 Alamy/John Michaels
For all its beauty, charm, and fantastic weather, Nicaragua is still poorer than any of its Central American neighbors.  It is the most scarcely populated too. While that combination may cause you to pause when it comes to Nicaragua, you should know that it has also been named by Interpol as the safest country in Central America too.
The upside to the country's economic struggles are an amazing low cost of living for Americans wishing to live in Nicaragua. As a foreigner, you won't be required to pay tax to the Nicaraguan government on income earned outside Nicaragua or on your social security check or other pension funds.
Where to Live in Nicaragua?
As with any country, where you decide to live in Nicaragua depends a great deal on your circumstances and your personal preferences. Here are some locations that provide unique living options:
Mechapa, Nicaragua
Take the secluded beach town of Mechapa.  At first glance, it's every American's dream…
Here you will find undisturbed beaches, along with plenty of peace and quiet. But that seclusion comes at a price. Services like telephone, electricity, and other utilities experience downtime and are often unreliable. Since you are far from most people, conveniences are far, as well. Gasoline is hard to come by locally – it's something you'll need to travel for.
Are these tradeoffs worth it to you to live in Nicargua's more natural, rustic setting? If you enjoy the quiet life, with a low cost of living, you might try Mechapa on for size.
Lake Apanas, Nicaragua
Like Mechapa, there are many locations throughout Nicaragua that offer a taste of serenity. If that is your cup of tea, you may also want to check out Lake Apanas, which may be even more remote. And more beautiful.
Poneloya, Nicaragua
Perhaps your lifestyle preference is settling into a community of fellow Expats. If that's the case, you'll want to have a look at the village of Poneloya on the Pacific coast of Nicaragua. In Poneloya it's still possible to find great rental properties right on the beach. You could be living in Nicaragua on the beach and for much less than you would pay in any of the coastal areas of the U.S..
Granada, Nicaragua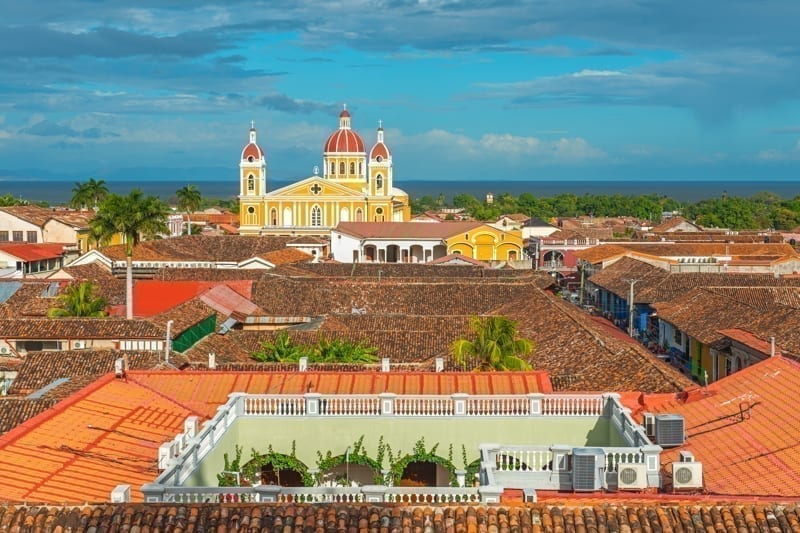 iStock/SL_Photography
Looking for a little more action?  Turn your eyes to Granada. As you might well know, Granada is called the Paris of Central America, and for good reason. When you set eyes on it for the first time, you'll quickly understand why.
You'll find beautiful, brightly colored architecture, happening town squares, and plenty of markets like the ones found in Europe.
Granada is positioned on Lake Nicaragua and underneath the beauty of the Mombacho Volcano, both of which provide endless hours of exploration and leisure time.
In Granada you'll find plenty of locals and expats alike so you'll be free to indulge yourself in the local culture while also spending time discussing news and events from back home.
San Juan del Sur, Nicaragua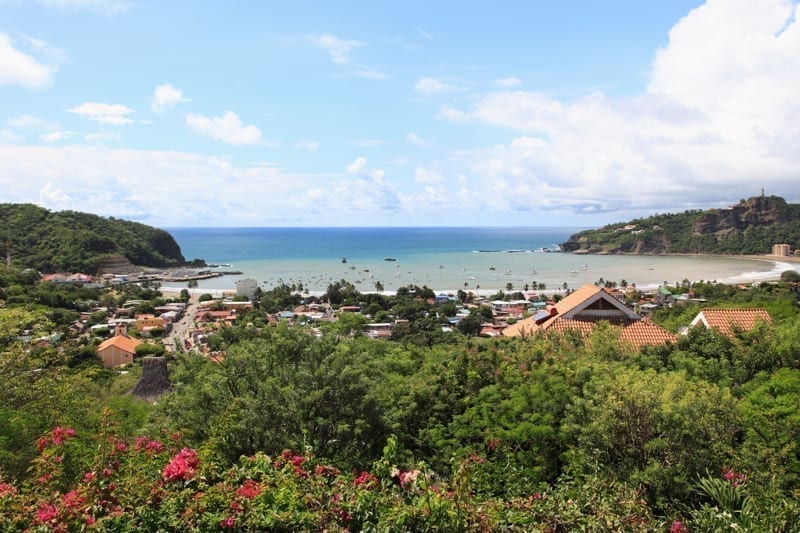 Alamy/wendy connett
Another great option for you to live in Nicaragua is San Juan del Sur.  This area is very touristy.  Along with that comes everything you'd expect: expats, night life, plenty of restaurants, a young crowd, and a higher price tag on just about everything.
Like the rest of Nicaragua, San Juan del Sur is a very safe place to live, although, as you might expect in a tourist area, there is some petty crime. If you take simple precautions like locking your doors and staying out of the seedier areas, you will have no problems.
Rivas, Nicaragua
Finally, if you like the beach life and it's appealing to you to live close to San Juan del Sur without actually living there, you may consider Rivas.
Rivas is about 40 minutes north and east from San Juan del Sur.  It's also about an hour south of Granada so it's a great spot to live if you want to live remotely yet have close access to all the necessities.
You'll find most of the things that you need for daily life in Rivas – once you learn where to look.  But many people simply make the trip to San Juan del Sur or Granada every couple of weeks to fill in the gaps.
In Rivas you can still rent a modest home for as little as US$100 a month or purchase one for US$60,000.  These homes are not what you'd be used to in America likely, but it is possible to live that cheaply if you choose to.
No matter where you live in Nicaragua, life is what you make it. We recommend visiting some of these areas and more before making your final decision.