People are increasingly surprised to hear that Nicaragua is one of our top retirement destinations.
Instinctively, when some people think of retiring in Nicaragua, it conjures up memories the decades long revolution there. And so they quickly dismiss Nicaragua as a valid retirement option.
As we've come to discover over the years, that's a mistake. After all, the revolution ended in 1990.  Much has changed since then.
Given that the cost of living in Nicaragua is the least expensive in this part of the world – and that it has one of the cheapest and easiest retirement programs available, it should rank high on your list.
Benefits of a Nicaraguan Retirement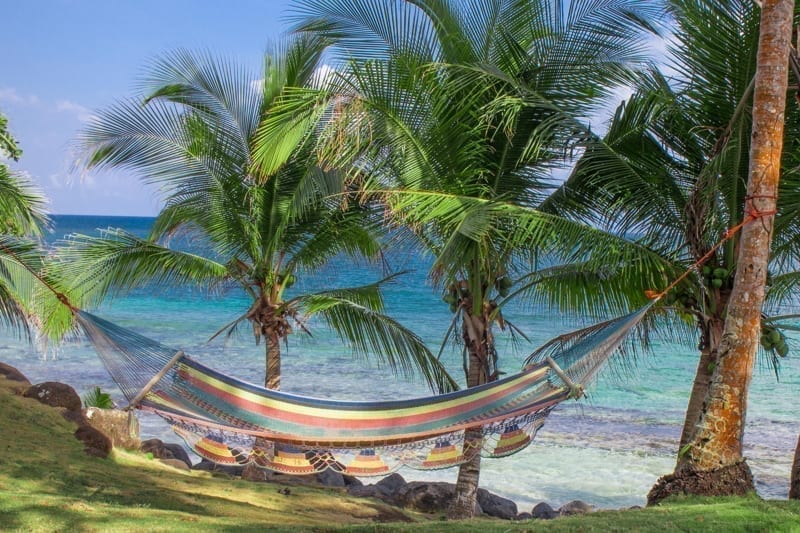 If you're looking to escape the winter, Nicaragua certainly fits the bill.
It has both a rainy season and a dry season so it's not sunshine all the time, but you won't experience wild temperature swings.
Once you've successfully retired to Nicaragua, you'll pay no taxes on foreign income. That means that thanks to the IRS's foreign earned income exemption, you could earn $100,800 each, completely tax-free with something like an online business.
If you're from outside the U.S., chances are you could live entirely income tax-free as long as that income is not earned in Nicaragua. If you'd like to bring all of your belongings with you, you can import up to US$20,000 in goods without taxation. And every 4 years you can import a car and pay $0 duty if the car is valued at US$25,000 or less.
Perhaps the best reason to retire to Nicaragua is it's people and culture. Warm, friendly, and proud, Nicaraguans speak mainly Spanish and have strong musical and religious traditions.
You can live a comfortable non-lavish lifestyle including regular entertainment activities for right around US$1,000 a month. This includes rent, food, gas, utilities, and more.
How to Retire in Nicaragua
The Pensionado Program
To retire in Nicaragua you can apply for their Pensionado program.
As a single person, you must be 45 years of age or older and have a monthly pension income of US$600 or more. Couples require a very reasonable $US750 a month to qualify.
The Rentista Program
Even if you're not retired, you can take advantage of the similar Rentista program. To qualify as a single person you need US$750 a month in guaranteed private income. This can come from a variety of sources.
One of these is rental income. If you own a home in the US, you can simply rent it out use the income to qualify. Most other forms of passive income apply too – dividend income and annuity income among them.
Before applying to stay in Nicaragua, remember to bring your proof of income, birth certificate, a police record, and a marriage certificate (if appropriate).
Once you have your cedula, make sure to carry it everywhere. A cedula is similar to a residency card and every one in Nicaragua – including natural citizens – must use them when paying with a credit card.
Where to Retire in Nicaragua
When choosing a retirement destination in Nicaragua, many expats are initially attracted to the Caribbean coast.
But not for long.
The Caribbean coast of Nicaragua is nothing like Cancun or Playa Del Carmen in Mexico.  There are very few facilities, it's hard to find simple necessities, and the weather is completely different.
You'd even find it difficult to find a place to buy food. As such, most people settle to to the Pacific coast instead.  Exactly where depends on the lifestyle you're after. Many gravitate to the beauty of Colonial Granada. Established in 1524, Granada is the oldest city in the Americas.  It's also been called the most romantic city in the Americas too. With 118,00 people, there's lots of opportunity for fun in Granada. Expats especially love the diverse array of restaurants – and the fact that they are so inexpensive too.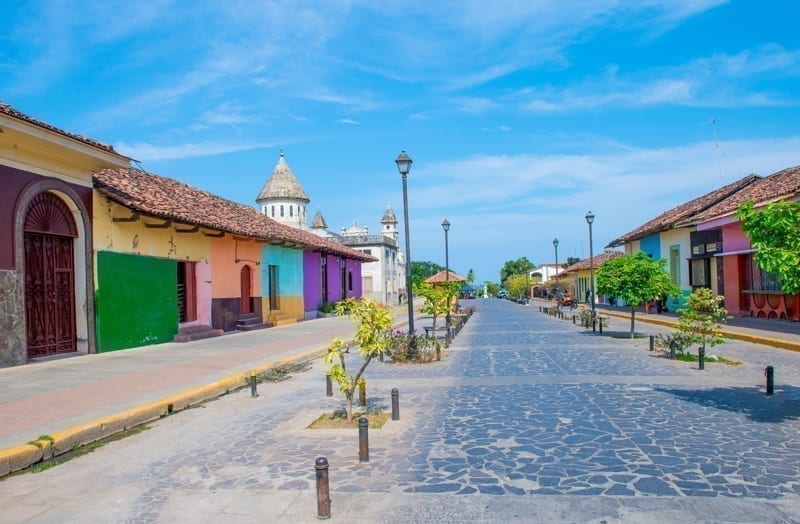 If you're looking for fun in the sun among tourists, you may appreciate the thriving beach lifestyle of San Juan Del Sur. Or if you love the beach lifestyle but want to get far away from anything remotely close to a tourist trap, you'll love the peace and tranquility of Rivas.
If you hate winter but don't exactly love the heat, consider Esteli. Significantly cooler than Grenada, San Juan Del Sur, or Rivas, Esteli is a tobacco and cigar town with many North Americans.
Indeed, there's something for everyone, even on a modest budget in Nicaragua.