If you want to find the best beaches in Central America, follow the surfers.
You don't need to be a surfer… or care about ever stepping foot on a board.
But, if you're a lover of sand, sea, and spectacular sunsets, you may just find yourself on some of the best-kept-secret beaches of the world.
This works for investment, too…
All those surfers need somewhere to stay. And many of the top resorts we know along the Pacific coasts of Costa Rica and Nicaragua were born from this need. It's beginning to happen in Panama, too, where small lodges, hotels, and gated communities are popping up.
Prices in Costa Rica have soared over the past two decades—both in terms of property and cost of living. But you can still find good values along the coasts of Nicaragua and Panama.
Today, we're going to focus on Nicaragua…
What's Happening In Nicaragua?
If you're a long-time LIOS reader, you've probably noticed that we haven't been talking much about Nicaragua in recent years. Sadly, because of its political instability under President Ortega, the country dropped off our shortlist of top retirement havens.
We hope that in the not-too-distant future, the situation will change.
Meantime, Nicaragua still holds opportunity for the investor—especially the investor with an eye on affordable beachfront and a healthy rental income…
Before the pandemic hit, tourism in the country was thriving. Known as the "Land of Lakes and Volcanoes," Nicaragua welcomed 1 million visitors for the first time in 2010. By 2017, that number had almost doubled.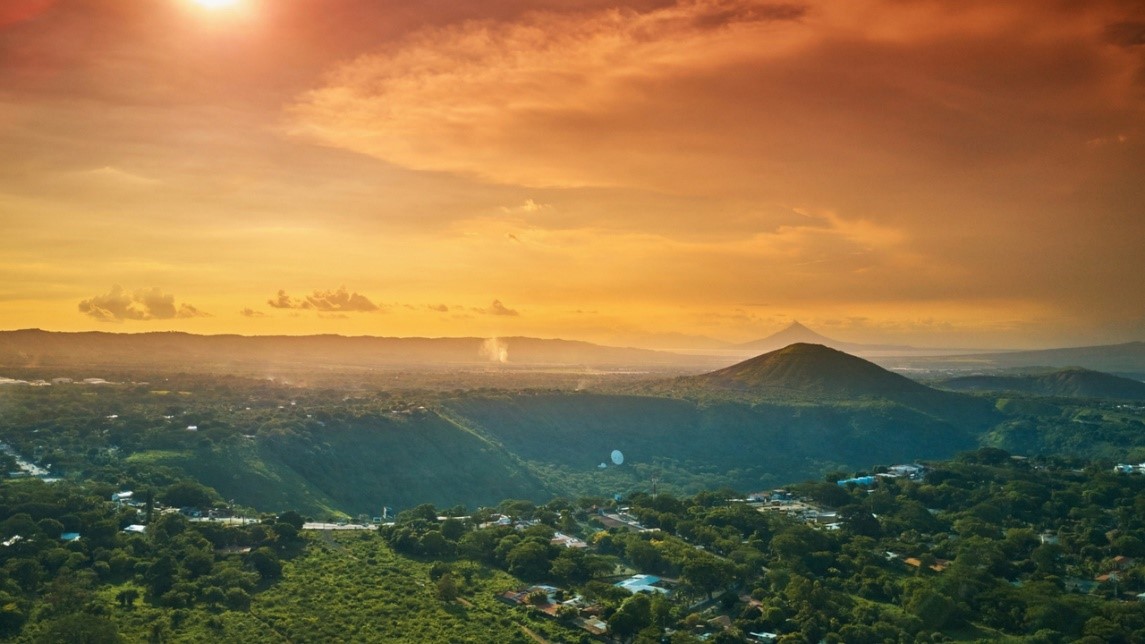 As the world begins to plan trips again, Nicaragua is making the hot lists…
Forbes recently counted Nicaragua among its top destinations for a post-pandemic adventure in the wild. As well as its natural attractions—lakes, volcanoes, jungle, and rainforest—visitors also come to explore the charms of colonial cities Granada and Leon. And, of course, to hit the beaches… and the surf…
"If neighboring Costa Rica is a surfing paradise," writes The Telegraph, "then Nicaragua is a surfing secret: surf bunnies have been coming here as an alternative for years in search of Pacific waves along the coast's secret coves."
It's because of this growing number of surfers and adventurers that one developer we know recently launched an exciting new phase of trendy homes…
Tiny Homes At The Beach From US$94,900
This master-planned beach development, about 90 minutes from Managua's international airport, has been up and running since the early aughts. It has an established community of part- and full-time expats in residence—many of whom have built their dream homes just steps from the sand.
The dramatic coastline and its surf attract local and international tourists during high season and around national holidays—as well as a steady flow of weekenders from Managua.
Visitors here like to come in groups—from family gatherings to groups of surfer friends. It's to cater to these groups that this new phase of tiny homes is being built. Friends and family can have their own private spaces—at a competitive nightly rate—but be close to each other and just two minutes from the beach.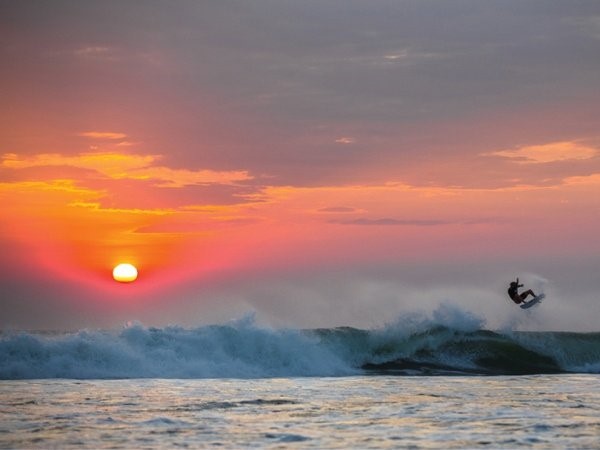 These pre-construction tiny homes, starting from US$94,900, are both smart and eco-friendly…
Sustainable features include a green roof, gray-water recycling to water your garden, and solar panels.
On the smart side, you can remotely control your locks, lighting, thermostat, and more… as well as having access to a cloud-based security video.
As a well-established resort, all infrastructure is already in place here. You're surrounded by landscaped gardens and orchards… and have access to the on-site golf course, swimming pools, oceanfront bar and restaurant, horseback riding, massage facilities, and more. With a river bordering the property, kayaking and paddle boarding are also popular with visitors.
Full property management is available on-site—making this a turn-key investment opportunity.
The developer has a number of tiny home models to choose from—starting from US$94,900 (one bed/24 square meters) up to US$132,900 (two bed/41 square meters). Financing is available for up to 50%.
Based on occupancy levels and nightly rates the resort has been seeing in recent years, the projected net rental yield for these tiny homes is in the range of 6% to 9%.
For more details—including floor plans and a detailed breakdown of the numbers—please get in touch here.
Lynn Mulvihill
Editor, Overseas Property Alert