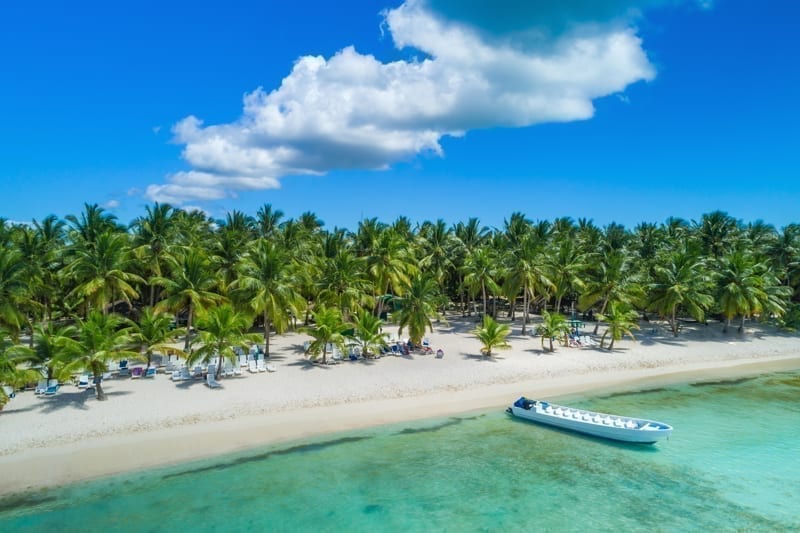 Alamy/Valentin Valkov
The market for real estate in the Dominican Republic is safer than it has ever been. Up until recently, property titles were a shambles. Deals were made without much regard to the law. Investing in the Dominican Republic was a pure gamble. Now, thanks to a major government initiative to clean up the real estate sector, the market has been given a shake-up. Titles everywhere have been cleaned up and put in order. Rights of possession have been abolished. Clear procedures exist—and are being followed—for the purchase of real estate. It is now a low-risk, fully regulated market.
The market for real estate in the Dominican Republic bubbled through 2008 then crashed, and prices remain down. Currently the price of real estate in this country is dramatically undervalued compared with other developed Caribbean markets, but there's no reason to think these low prices will last. With rapidly growing infrastructure (highways, underground utilities, new buildings, etc.) and tourism drivers (cruise ports, resorts, and more) real estate in the Dominican Republic is bound to flourish. Prices start below US$100,000 for apartments. There are plenty of villas near the beach around the US$250,000 mark. And even the biggest dream mansions are a fraction the usual multimillion-dollar price-tag.
As an added bonus, investing US$200,000 in the Dominican Republic (a real estate purchase qualifies) means you can apply for citizenship after just two years. The country's requirements for naturalization are significantly lower than other Caribbean countries. There are also generous tax incentives for those who invest in sustainable energy developments and projects. This explains the number of eco-style villas you'll see on the market—particularly around the Samaná Peninsula.
Renting Property In The Dominican Republic
Houses and apartments are widely available to rent in the Dominican Republic and there are no restrictions on foreigners renting.
Important Considerations
The most important consideration when renting, besides the price, is electricity supply. Make sure the home or apartment has a suitable back-up power supply such as a generator or battery powered inverter, as power outages are a part of life.
Water supply and pressure is another concern. Some homes have wells or cisterns, while others have a fiberglass tank (called a tinaco) on the roof. Some others have built wells for a more reliable supply. Agents arranging rentals for clients often charge an extra month's rent, and the renter is responsible for it instead of the landlord. A common deposit is two to five months rent, plus one month rent in advance. Many renters will be asked for a fiador, a Dominican or long-term resident who acts as a guarantor.
Buying Property In The Dominican Republic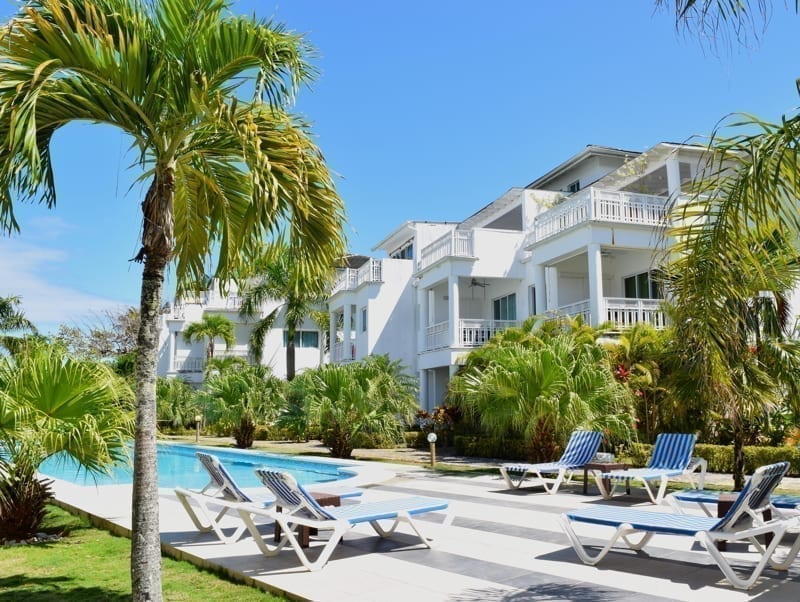 Alamy/lovemydesigns Alamy/lovemydesigns
Residents and non-residents enjoy the same property purchase and ownership rights, however negotiations vary somewhat from the traditional North American format of a written offer tendered by the buyer to the seller, followed by the written acceptance. Instead, after verbal agreement is reached by the buyer and seller on the price, and a binding Promise of Sale is prepared by an attorney or notary public which is signed by both parties.
The peculiarities and potential pitfalls involved in buying property in the Dominican Republic are numerous, so it's worth engaging a reputable lawyer from the outset. People have been known to try and sell property that is already mortgaged, is in the middle of inheritance dispute or even that doesn't belong to them.
Technicalities To Be Aware Of
For example, people purchasing undeveloped land sometimes are required to "improve" it within a certain period of time. A good lawyer will be able to help you sort through such issues and even help the buyer form a company, if necessary, for the purchase.
Terms You Need To Know
There are a number of terms to be aware of when looking to buy property in the Dominican Republic. Bienes raices or inmuebles are the most common Spanish terms for "real estate." Inmobiliaria refers more to a business that buys and sells real estate. A solar or parcela is a tract of land and a mortgage is an hipoteca.
Real Estate Agents
Real estate agents in the Dominican Republic are currently not licensed or regulated by the government, though there have been efforts to change that recently. Nevertheless, they may be helpful. Good agents will do much of the legwork for you and can sometimes even negotiate better prices as many sellers expect foreigners to pay more than locals. The agent's fees are paid by the vendor. Real estate agents should not be relied on to help with the legal and financial aspects of buying property — that's what the lawyer is for.
What About Financing?
Financing is available through local banks and savings and loans, but interest rates are high and tend to fluctuate around the 20% mark. Even worse, they are adjustable and can only be secured in pesos – a currency which moves a great deal against the dollar. Most foreign buyers pay cash. Property taxes ("IVSS taxes") of 0.25% of appraised value are levied on homes worth more than $RD1,400,000.00 in the Dominican Republic. Many property owners do not bother to pay the taxes, however, but it will be need to be paid if the property changes hands and late payments are penalized.